MELT (Ren Loren Britton & Iz Paehr)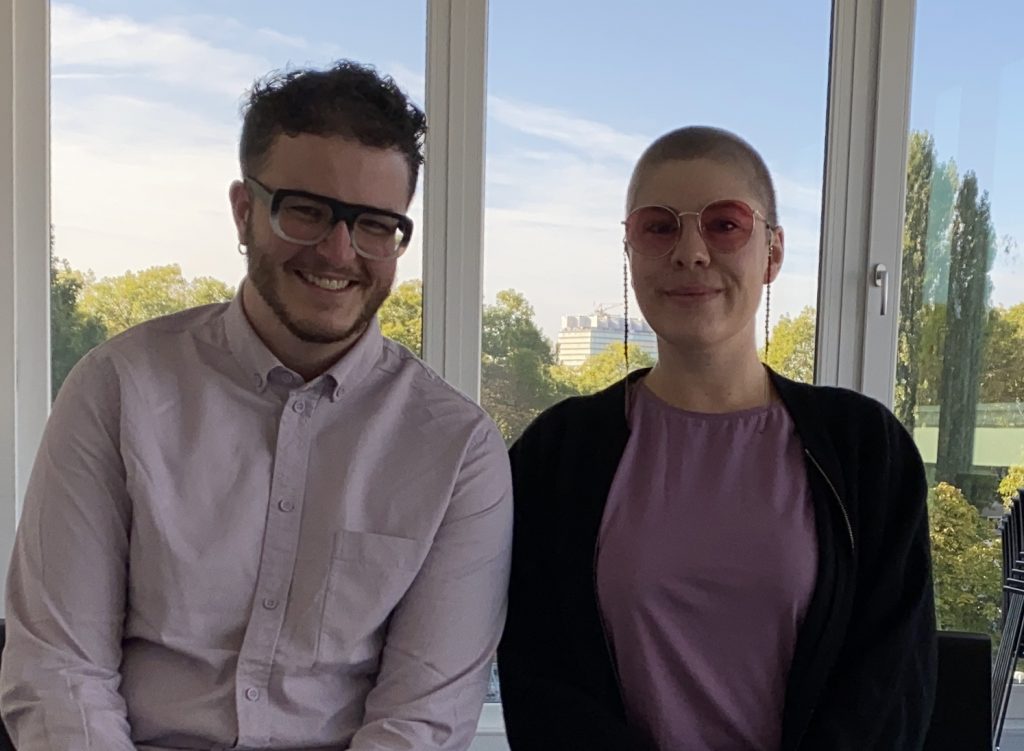 MELT (Ren Loren Britton & Iz Paehr) study and experiment with shape-shifting processes as they meet technologies, sensory media and pedagogies in a warming world. MELT currently builds projects along four different research tracks: ACCESS SERVER, The Meltionary, Counting Feelings and Zeitgeber. Their arts-design research cooks up practices that generate material and infrastructional transformations that intersect Trans* feminism and Disability Justice. Working with change and MELT(ing) as a kaleidoscope their work engages multiple topics at once: climate change, the potential for political reformulations, change over time and material transformation. MELT shares work in the forms of videos, installations, websites, lectures and workshops.
Image: Two people look at the camera from inside a room with trees and a blue sky behind them. On the left is Ren, a white trans*masculine person with curly hair, glasses and a hoop earring. On the right is Iz, a white autistic person wearing rose coloured glasses and a lilac coloured t-shirt.