Augustas Serapinas at Pabradės vaikų globos namai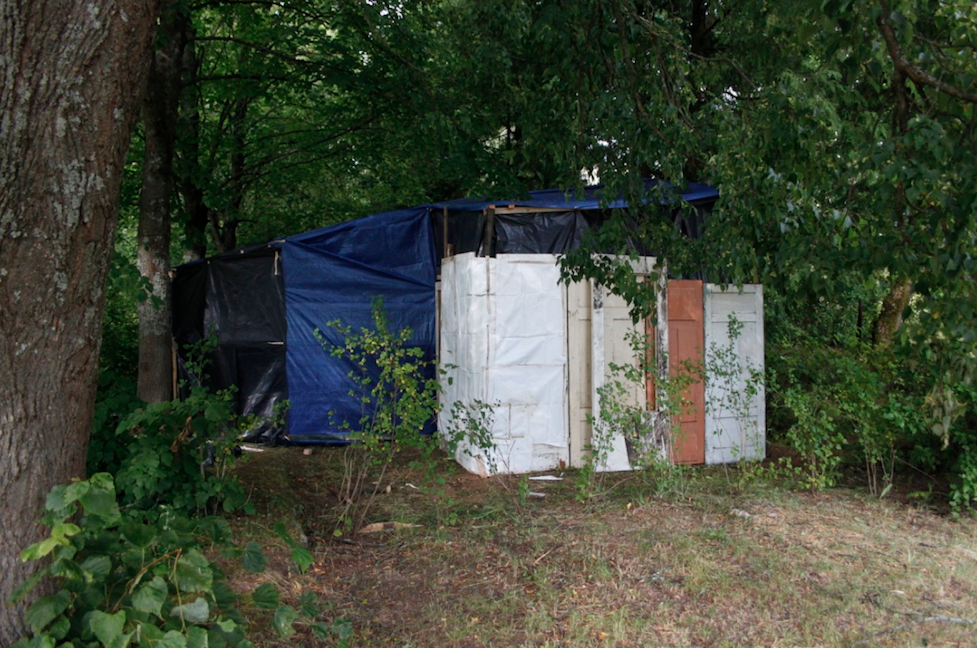 Rupert together with Oslo Academy of Arts (Norway) and the Living Art Museum (Iceland) present an ongoing collaboration: a travelling exhibition, a lecture series, a publication and a series of workshops about thinking politically through art. Inspired by notions of political depression, acedia, psycho-geography and politics of affect, the project examines psychological phenomena as de-pathologised information systems, looking simultaneously to counteract dominant perceptions of psychological health/illness as valorisation capital.
As part of the project, Lithuanian artist Augustas Serapinas together with 15 children from Pabradės vaikų globos namai constructed an outdoors structure in the garden of the organisation using materias collected from local skips. The workshop aimed to introduce children to D.I.Y. practices and open up possibilities for self-initiated future initiatives.
Augustas Serapinas is a Vilnius-based artist whose work addresses site-specificity in artworks placed in urban settings, incorporating interactive elements such as a riveraft or a hammock in a drainpipe to draw attention to hidden spaces and under-used processes accessible within the public domain. Recent shows include: The Future of Memory, Kunsthalle Wien (Vienna, 2015) and Don't You Know Who I Am? M KHA (Antwerp, 2014). Recent residencies include Kunsthalle Wien and AIR Antwerpen.
The project "Politics of Emotion: Art in the Expanded Sphere" (No. EEE-LT07-KM-01-K-01-004) is produced under the Programme "Promotion of Diversity in Culture and Arts within European Cultural Heritage" under the European Economic Area Financial Mechanism and is supported by the EEA Grants and Lithuanian Republic.