𝘩𝘦𝘳𝘦, 𝘢 𝘯𝘶𝘵 𝘧𝘢𝘭𝘭𝘴 𝘵𝘸𝘪𝘤𝘦 | a drop of a cloud landing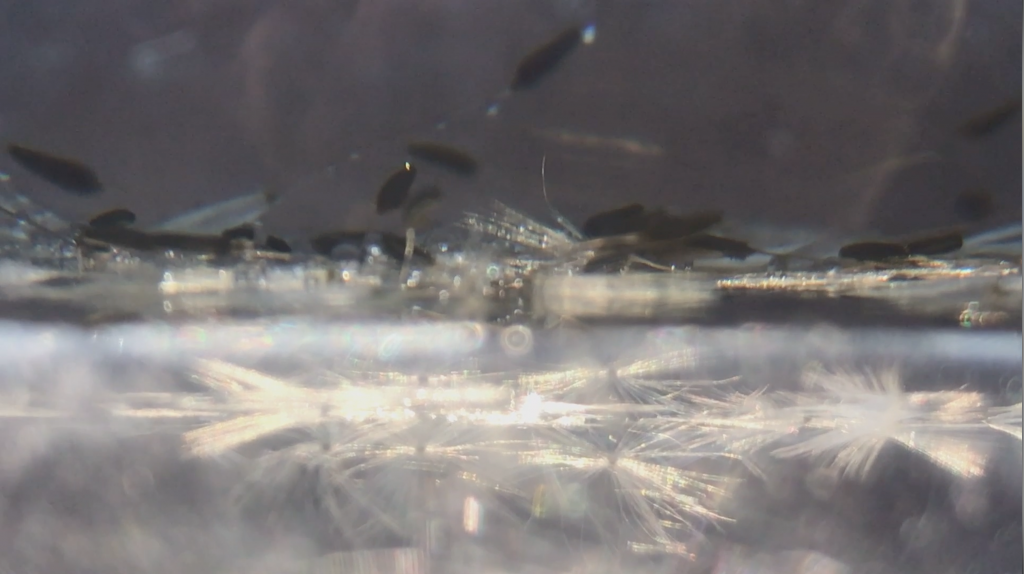 Date: 1–2 July 2022
Location: Private campsite near Vilnius, coordinates: 55.025835, 25.354797 
Rupert is excited to invite you to a listening and bedtime storytelling camping experience— a drop of a cloud landing —by our current residents here a nut falls twice, which will take place overnight between 1 and 2 July, by a lake 50 km from Vilnius.
As a body of research, here, a nut falls twice primarily acts as a space holder for the meeting of different practices: collective falling and listening as potentials for care with all beings. After two months of falling and holding experiments at Rupert with friends/collaborators through sound, dreams, love, writing and dancing, we want to share with you here. This time, we will sleep outside, falling together with the sound of dream-walking moon and stars, whisperings of sleepy butterflies and stories received from the touch of raindrops. You are also welcome to bring a bedtime story in any format if you wish.
Live performances by Marijn Degenaar, Oxi Peng, Yen Chun Lin
Weaving contributions from Sara Sassanelli, Matilda Tjäder, Felix Riemann, Alois Yang
here is a research platform that stems from artist Yen Chun Lin's interests in collective listening, soundust, hypnagogia, alter-realities and animism, acting as a vehicle to create contexts for shared experiences. Through its different iterations, here continuously reforms, responding to the contexts it appears in—like an organic body reacting to its changing environment. The project aims to experiment with artistic practice, asking how empathy could be formed collectively by listening together and co-creating a shared 'here', and how expanding sensual perception could be a way of caring toward/with all beings in the surrounding environment.
If you're interested in taking part in the camping event, please register here (bit.ly/Adroofacloudlanding).
The event will take place at a private campsite by the lake. Please bring your own tent and sleeping bag, protection from mosquitoes, food and drinks. A small dinner will be served at 20:00 on Friday and breakfast on Saturday morning. There will be electricity available and you can also use a campfire to cook. 
For more information please contact info@rupert.lt
Event programme
1 July
17:00–20:00 Arrival and settling in
20:00 Dinner by the campfire
21:00 A drop of a cloud landing
2 July
9:00–12:00 Breakfast
12:00 Dream sharing time
15:00 Leaving the camp