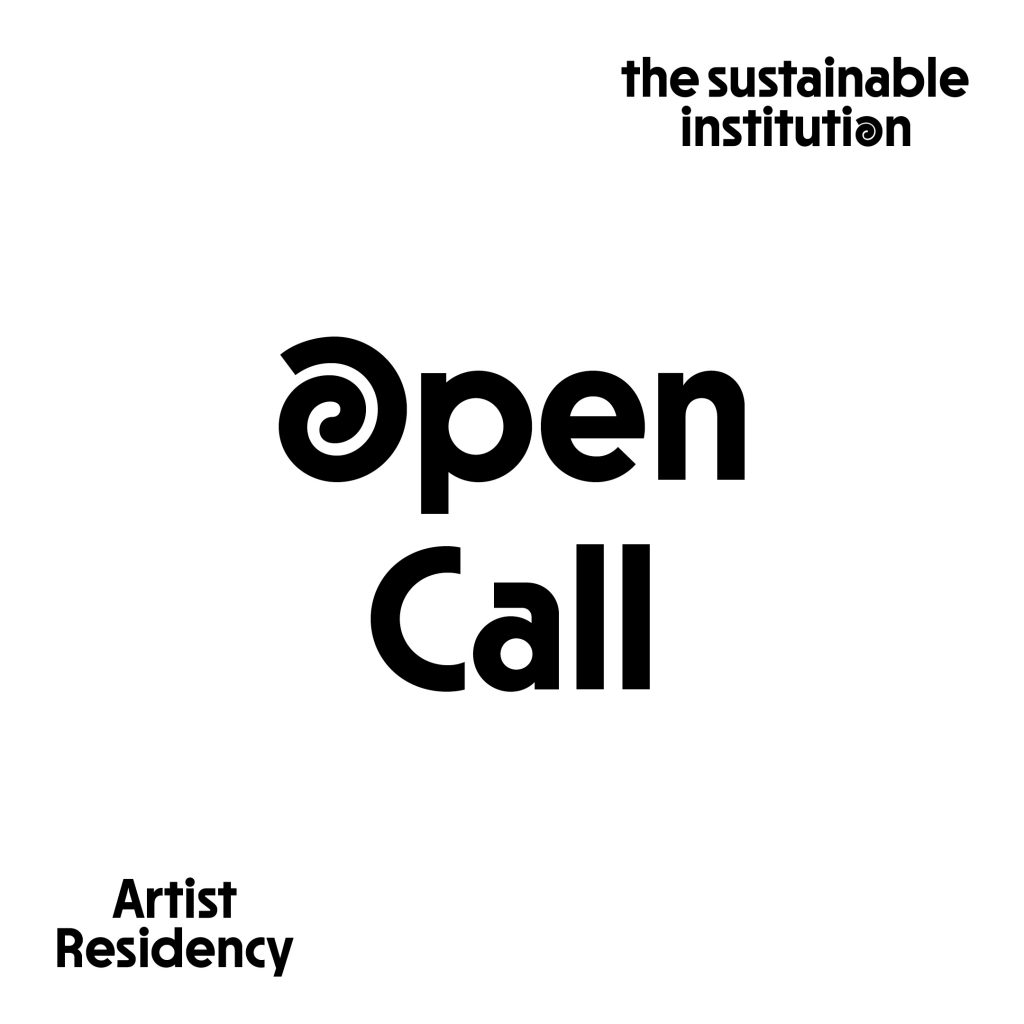 Rupert, E-WERK Luckenwalde (Germany) and LUMA Arles (France) launch a collaborative OPEN CALL for an interdisciplinary artist residency programme, focused on sustainable exhibition making.
the sustainable institution artist residency is an opportunity for creative practitioners including artists, architects, design studios and scientists to develop new solutions in the fight against climate change and mitigate the environmental burden of exhibition making. The grant is intended to provide support towards the research and development of a prototype, an early sample, model or idea of a concept or process towards sustainable exhibition making. We are looking for ideas that will transform the current unsustainable landscape of institutional operations, which could manifest as a pragmatic design solution or experimental action. While not exhaustive, your proposal could be for a performance, activist intervention, manifesto, food concept, furniture design, functional sculpture, biomaterial, waste management solution, de-growth process, curatorial strategy or digital application.
Three creative practitioners will be selected to develop a prototype for sustainable exhibition making with a grant of 20.000 EUR. Each successful applicant will be mentored by the jury (Curator Lucia Pietroiusti; Conservator of modern materials and contemporary art specialising in sustainable solutions for cultural heritage, Director of Materials at Ki Culture and Advisor at Gallery Climate Coalition, Kim Kraczon; Architectural scientist, designer and educator, Mae-ling Lokko; Artist Asad Raza; Atelier LUMA, Artistic Director Jan Boelen, Rupert Director, Viktorija Šiaulytė and E-WERK Luckenwalde Artistic Director, Helen Turner) over a six month research and development period, with a studio at their respective institution between March–April 2024.
ARTIST RESIDENCY OPEN CALL
5 April–2 June 2023
Send your application by 2 June 2023 23:59 (CET) to: info@sustainable-institution.com
→ Mentored research and development period: September 2023 – March 2024
→ Residency duration: 6 weeks, Spring 2024
→ Grant: 20.000 EUR
If selected, you will be mentored by the jury (remote) over a six month research and development period (September 2023 – March 2024, and then take residence at Rupert, Vilnius (Lithuania), LUMA Arles (France) or E-WERK Luckenwalde (Germany) for a period of 6 weeks in spring 2024.
Application and submission guidelines (also available to download from the sustainable institution):
→ Application Guidelines
→ About the Institutions
→ About the Jury
→ FAQs
→ Easy to Read
the sustainable institution is an international symposium series, transdisciplinary artist residency and digital toolkit. The programme is a call to action to innovate new sustainable approaches and stimulate human, economic and ecological change to the cultural landscape.
Co-funded by the European Union, Teltow Fläming, Musikfonds and the Lithuanian Cultural Council. Views and opinions expressed are however those of the author(s) only and do not necessarily reflect those of the European Union or the other granting authorities. Neither the European Union nor the granting authority can be held responsible for them.