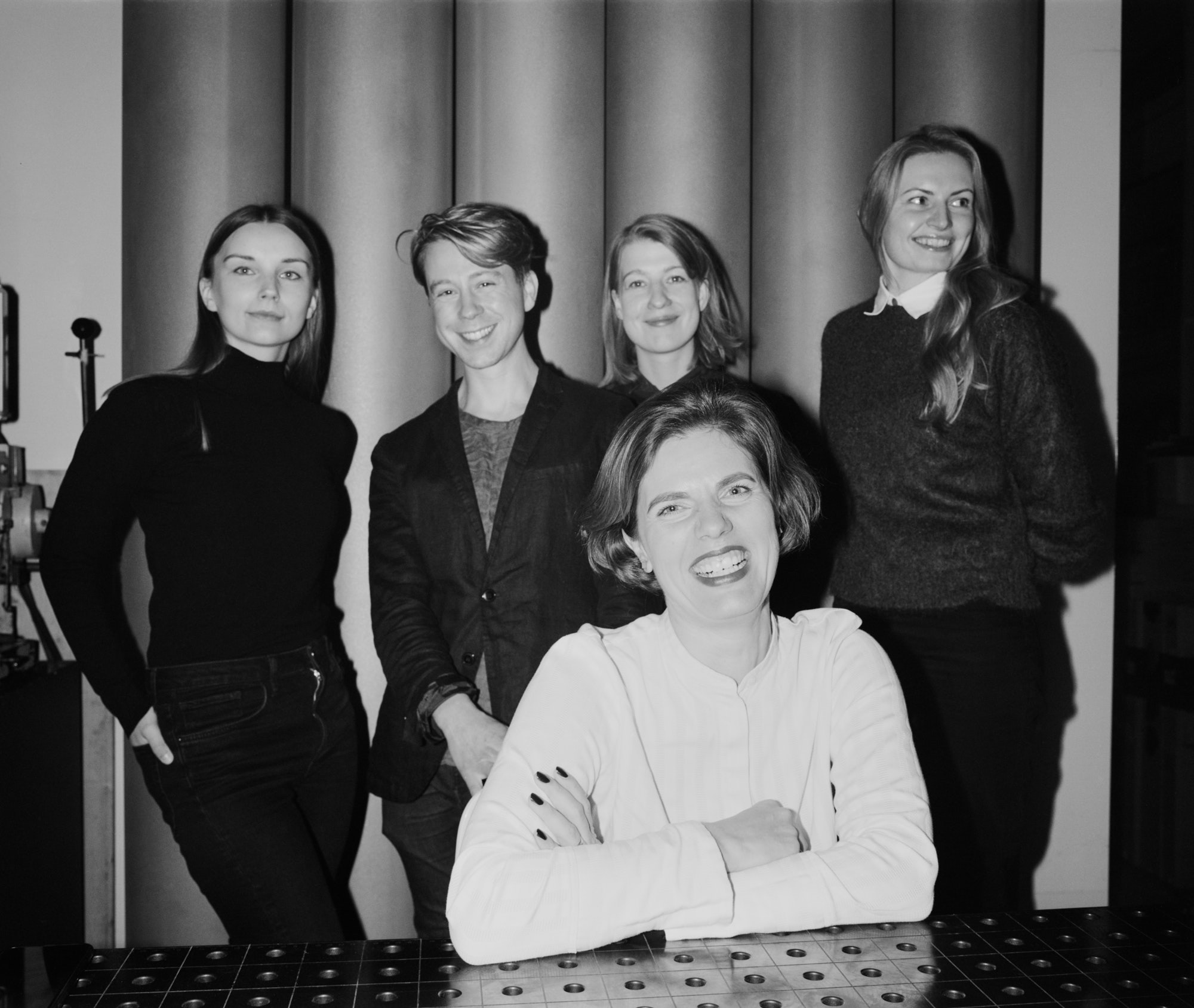 Julija Reklaitė
Director
Prior to joining Rupert, Julija Reklaitė was the Lithuanian Cultural Attaché in Italy (2015–2019). She has worked on various projects in the fields of architecture, cultural diplomacy, contemporary art and theatre. Since 2007, Reklaitė worked as a freelance exhibition architect, collaborated with institutions and artists in Lithuania and abroad, and headed the public institution Architecture Foundation in 2009–2012. Reklaitė studied at Vilnius Gediminas Technical University, Faculty of Architecture, where she obtained a PhD in Architectural History and Theory. She is the author of various publications and articles as well as the co-author and compiler of several books.
Vitalija Jasaitė
Deputy Director
Vitalija Jasaitė is a cultural manager, curator and editor. In 2000–2004 she studied at the Faculty of Humanities of Šiauliai University where she obtained her B.A., proceeding with Art History studies at the Vilnius Academy of Arts Faculty of Humanities between 2005–2007. In 2006, she completed an internship at the Helsinki University of Art and Design under the Erasmus Exchange Programme. Previously, Jasaitė has managed the Vartai Gallery, curated and coordinated several cultural projects as well as multiple exhibitions of Lithuanian and foreign artists. Jasaitė is the editor of the Echo Gone Wrong magazine and co-founder of the project space Editorial.
Tautvydas Urbelis
Curator of the Alternative Education and Residency Programme
Tautvydas Urbelis is a curator, philosopher, researcher and critic. He holds a B.A. in Philosophy (2009–2013) and a Master's degree in Social and Political Criticism (2016–2018) at Vytautas Magnus University. Urbelis has participated in educational programmes and read lectures at conferences on philosophy, architecture and critical urbanism in Vilnius, Berlin and Rotterdam. He is also the co-founder of two independent cultural spaces in Kaunas, and one of the curators of the Kaunas Architecture Festival. Urbelis is currently developing a project dedicated to lust and architecture research and writing for cultural and art publications.
Gabrielė Marija Vasiliauskaitė
Rupert Coordinator
Gabrielė Vasiliauskaitė is a communication specialist and performer. She studied Cultural Information and Communication at Vilnius University between 2012–2016 sand obtained a B.A. in Communication. Vasiliauskaitė gained a lot of professional practice while working in the non-governmental sector, contributing to the implementation and development of such projects as the Ministry of Citizens and Coolūkis. She is currently working as Rupert's coordinator, communication specialist for the Social Taxi programme, is also actively involved in music.
Regina Vanagė
Accountant
Rupert regularly employs interns and volunteers. 2020 interns and volunteers: Dovilė Zubavičiūtė, Eleonora Ghedini, Radvilė Miliukaitė, Saulė Savanevičiūtė, Barbora Kavaliauskaitė, Ernesta Šimkutė, Rugilė Miliukaitė, Simona Šulnytė, Ramunė Balčiūnaitė.
Rupert Design Identity Creators:
Goda Budvytytė (January 2012–March 2019)
Tadas Karpavičius (April 2019–March 2020)
TAKTIKA Mantas Rimkus and Nerijus Keblys (April 2020–present)
Rupert Education Programme Coordinators:
Inesa Pavlovskaitė and Ignė Aleksandravičiūtė (2012–2013)
Justė Jonutytė (2013–2014)
Maya Tounta (2014–2015)
Liudvikas Buklys (2016)
Adomas Narkevičius (2017–2019)
Tautvydas Urbelis (2020- present)