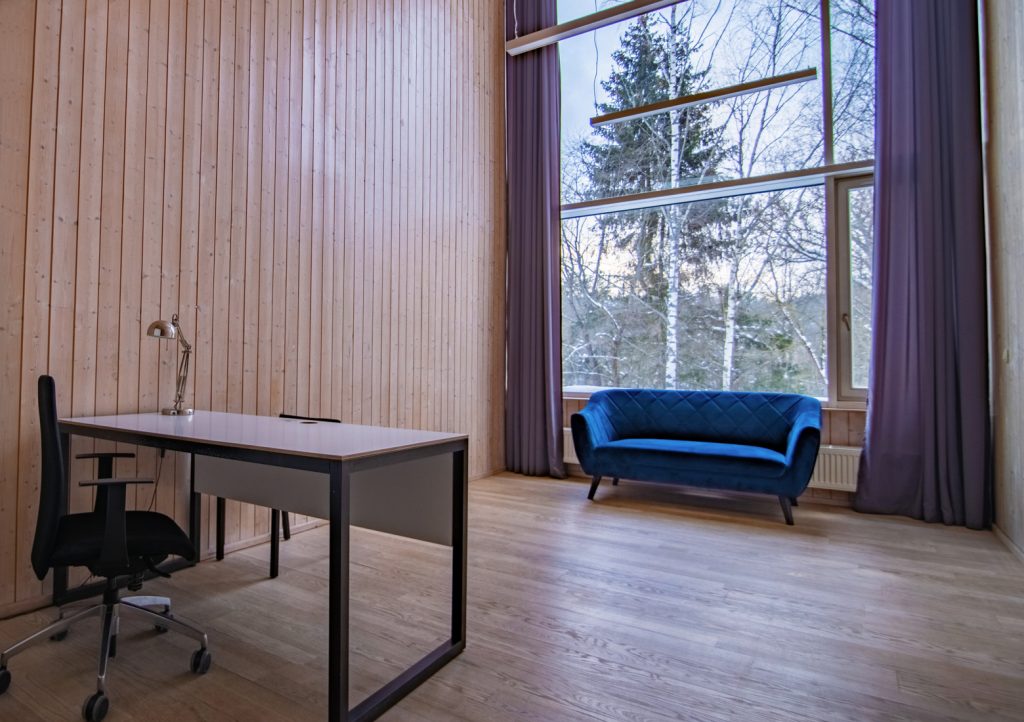 Rupert's residency programme is suited to local and international practitioners working in the cultural field.  This includes artists, writers, curators, cultural managers and academics. Rupert provides the residents with the opportunity to live and create in Vilnius while developing their individual projects and immersing themselves in the region's creative sphere. Operating in parallel with the education and public programmes, the residency programme offers the opportunity to collaborate with other participants and mentors from various cultural backgrounds and participate in and contribute to Rupert's programmes.  
An open call for the Rupert residency programme is announced once or twice a year. Participants are selected by a panel of Rupert's members and visiting art experts.
Rupert is located in the picturesque district of Valakampiai, right by the Neris River and a small beach. Surrounded by fields and forest it is also close to the active cultural centre of the city. The residencies are housed in a building designed by the award-winning Lithuanian architect Audrius Ambrasas in 2013. Each resident is provided with a studio with a mezzanine (occupying a total of about 52 square metres), which is allowed to be used as a creative, research space throughout the residency. All studios are furnished  and have wireless internet access. The building also has a reading room, a meeting room and a kitchen for residents to use.
Rupert's residencies are free of charge thanks to the support of the Lithuanian Council for Culture and the studios provided by the creative industries hub Tech Arts. Rupert's residents are provided with a creative studio, administrative assistance, consultations and at least two monthly meetings with Rupert's and guest curators. Residents must take care of daily and travel expenses themselves. Rupert's team can provide letters of recommendation to future residents applying for funding for their residency project.