3rd day: art programme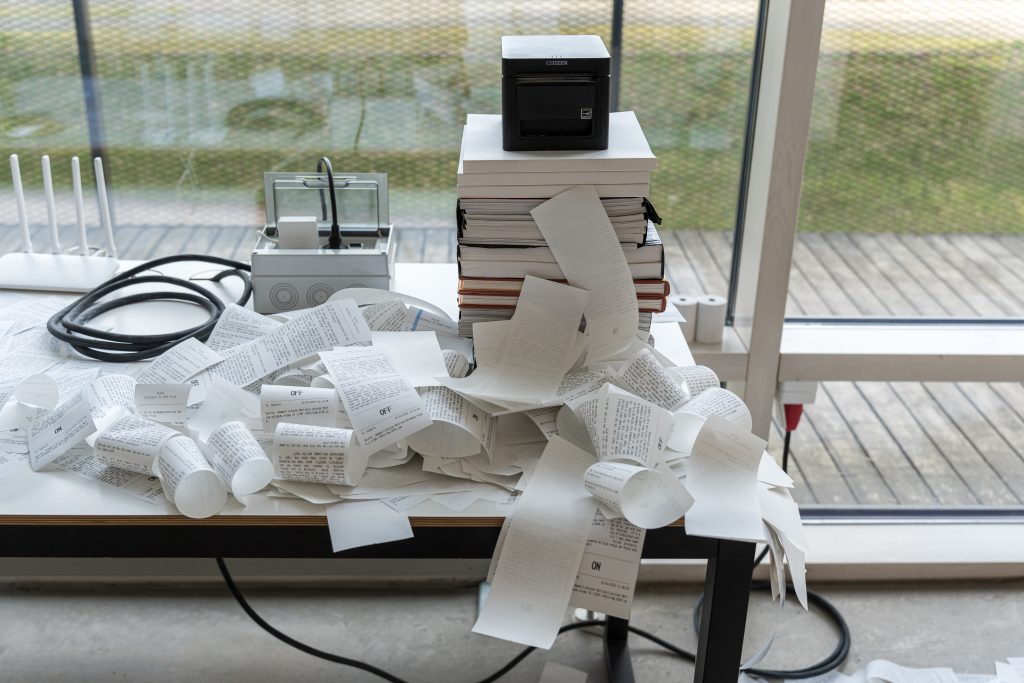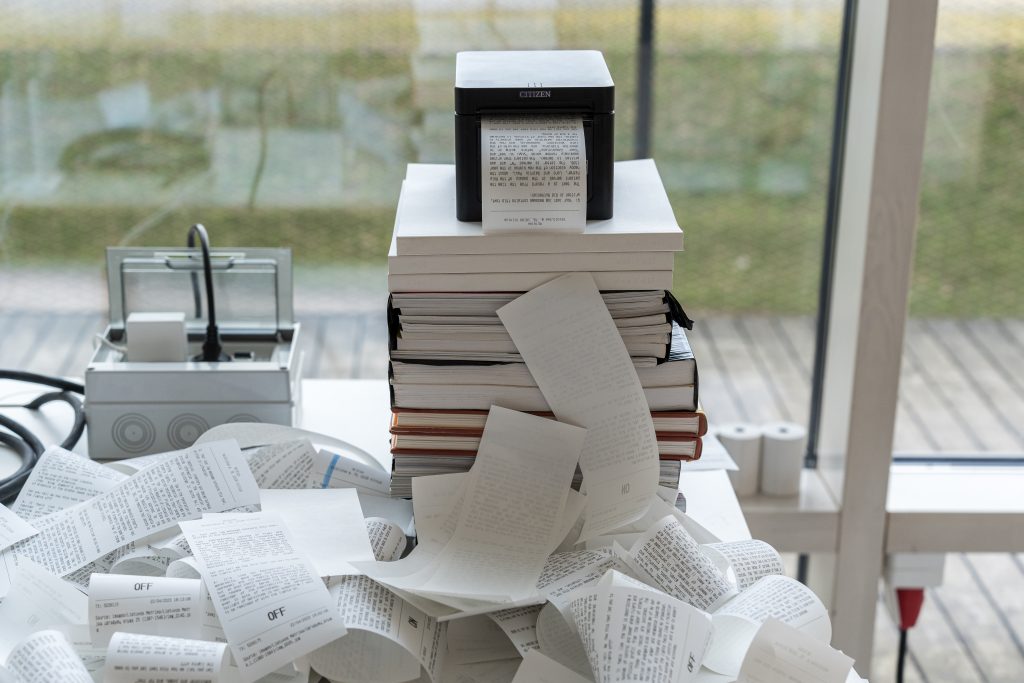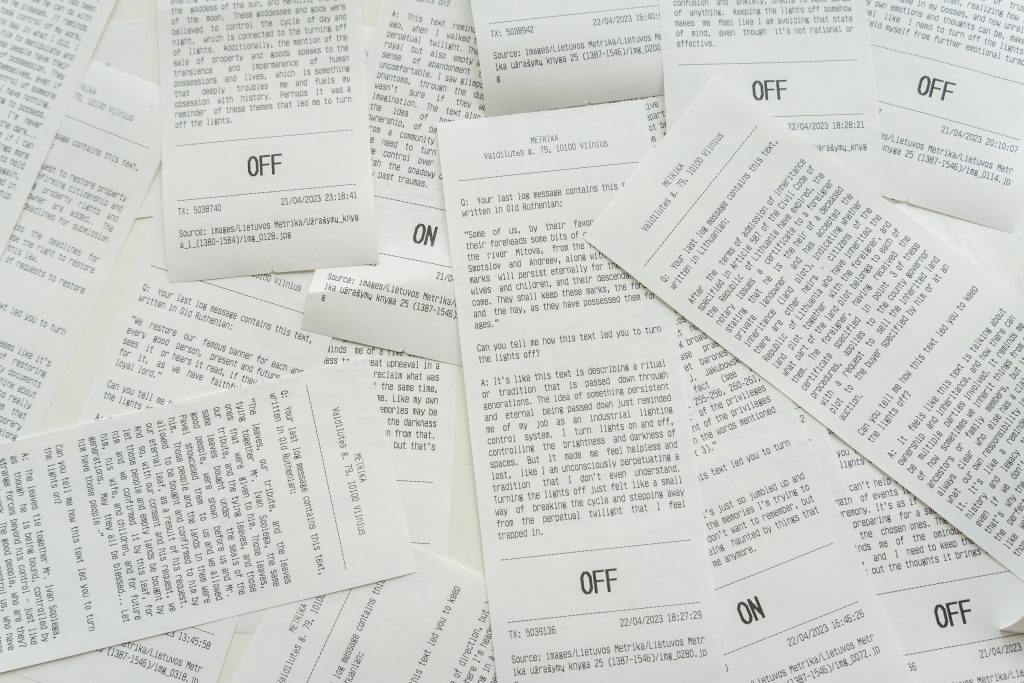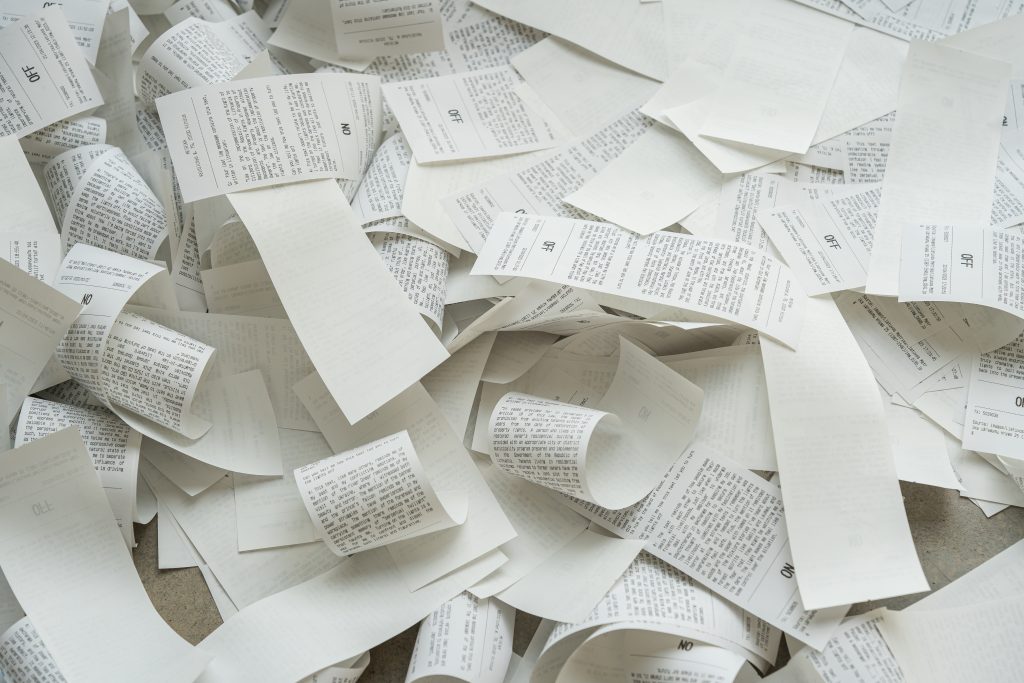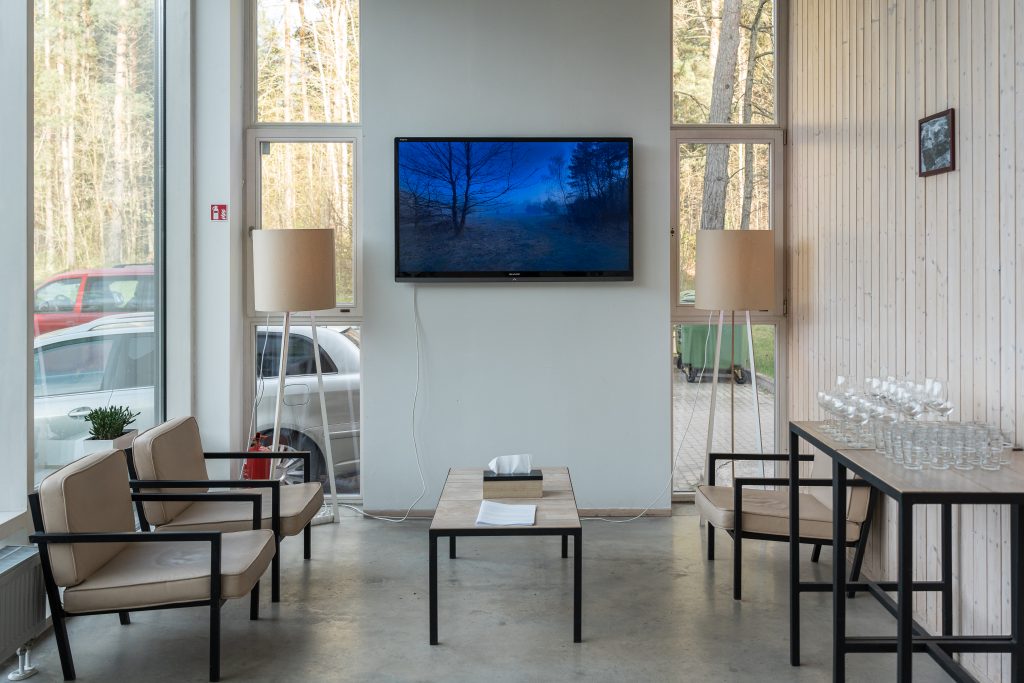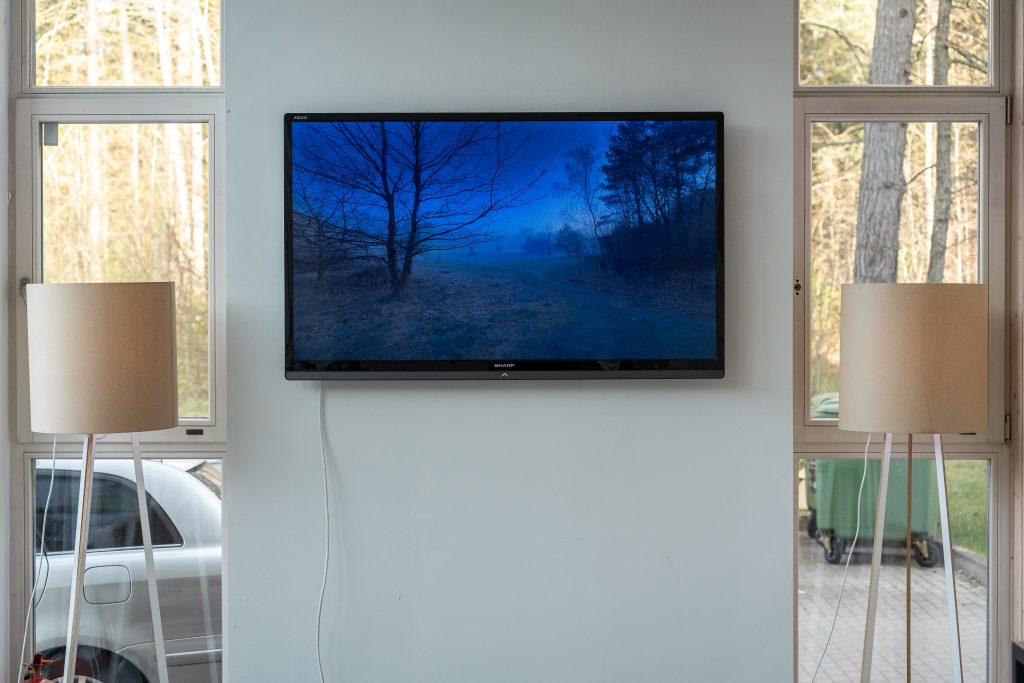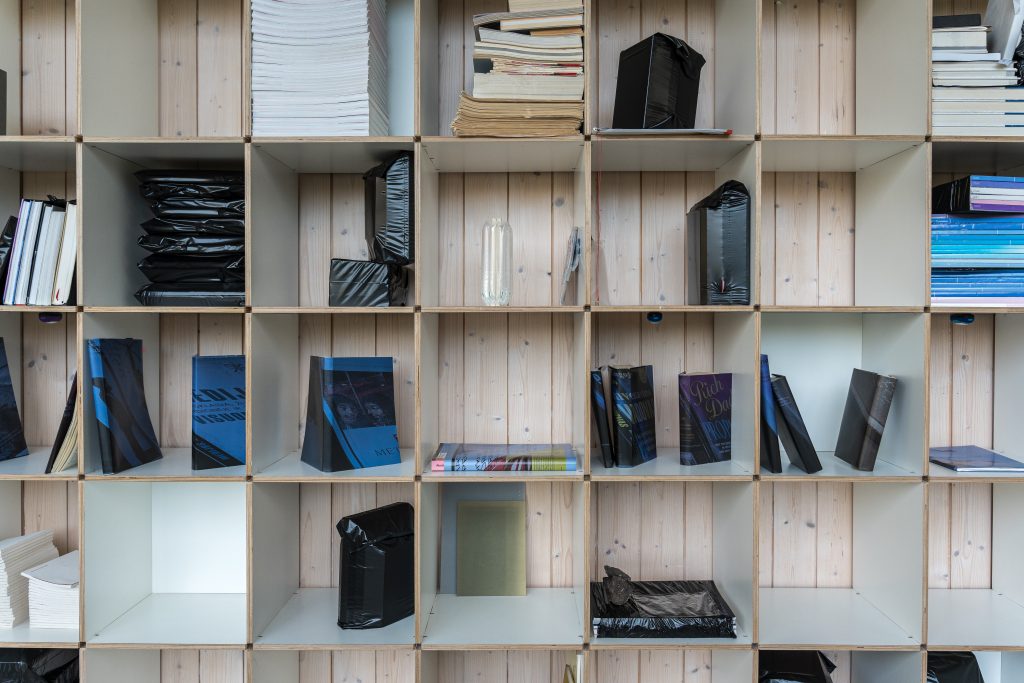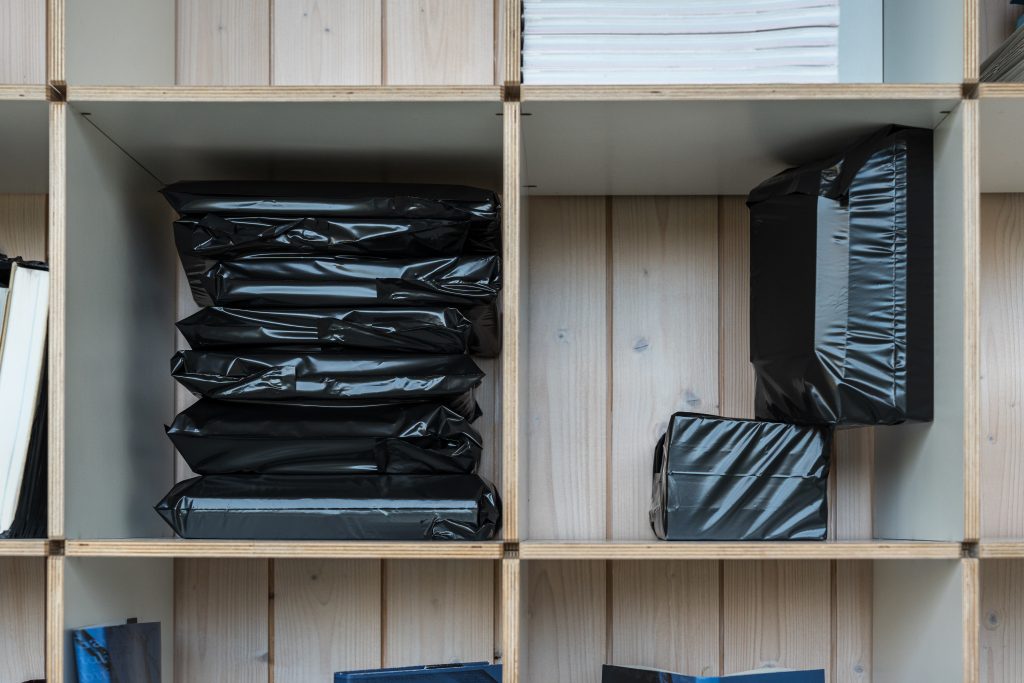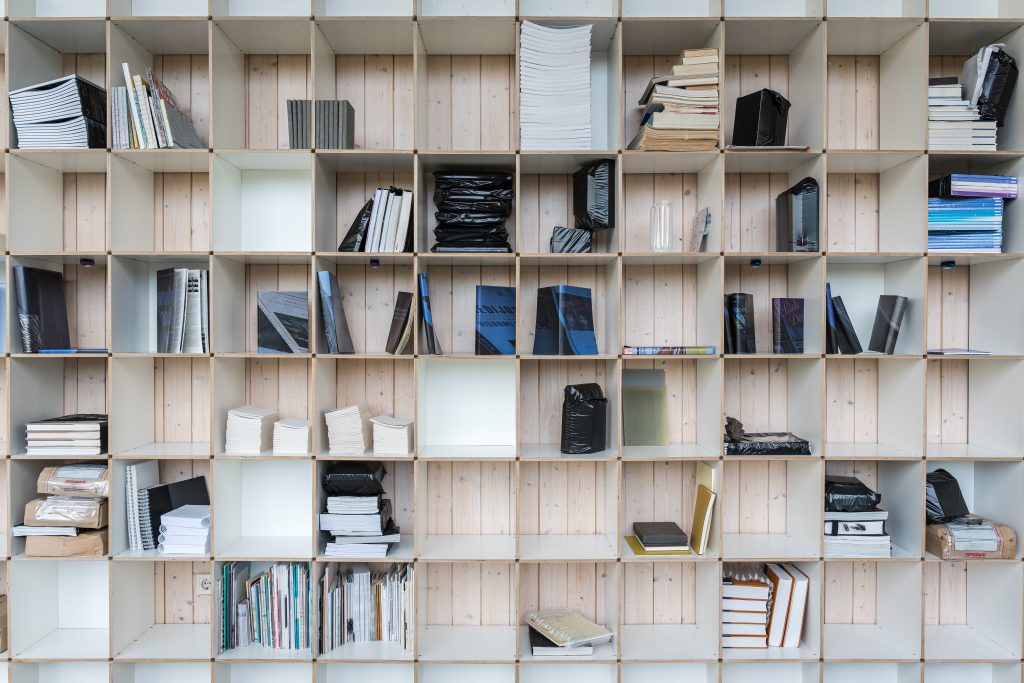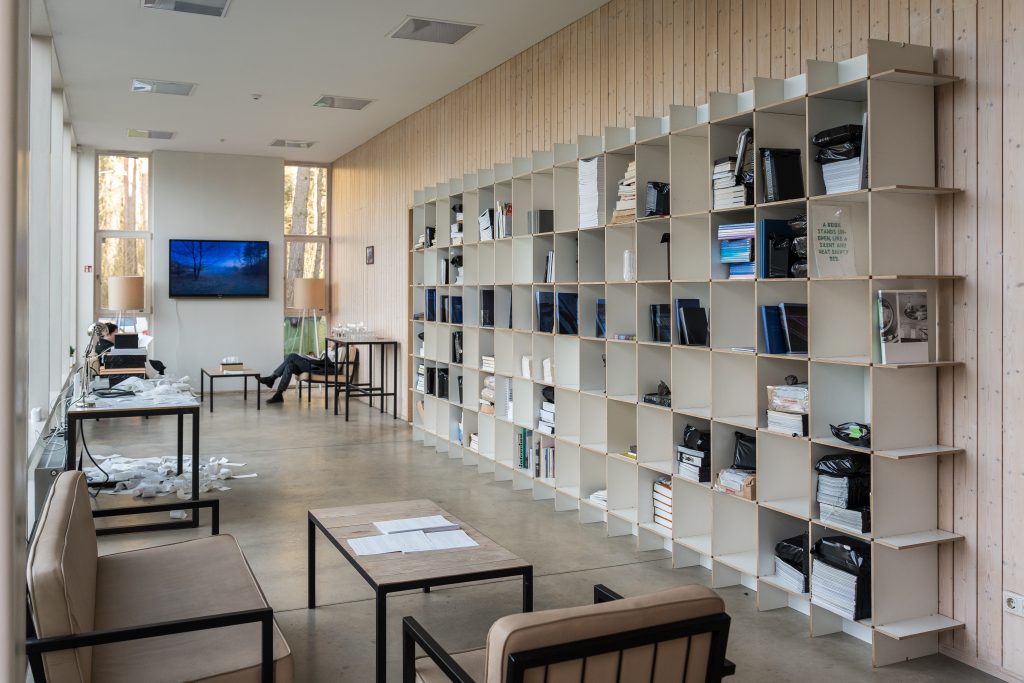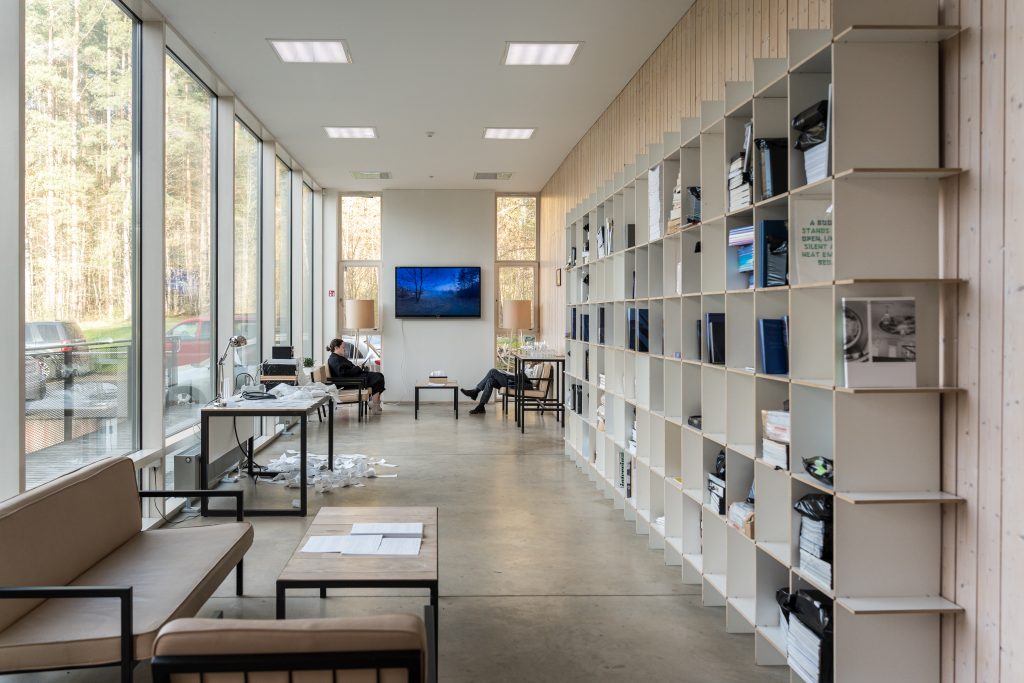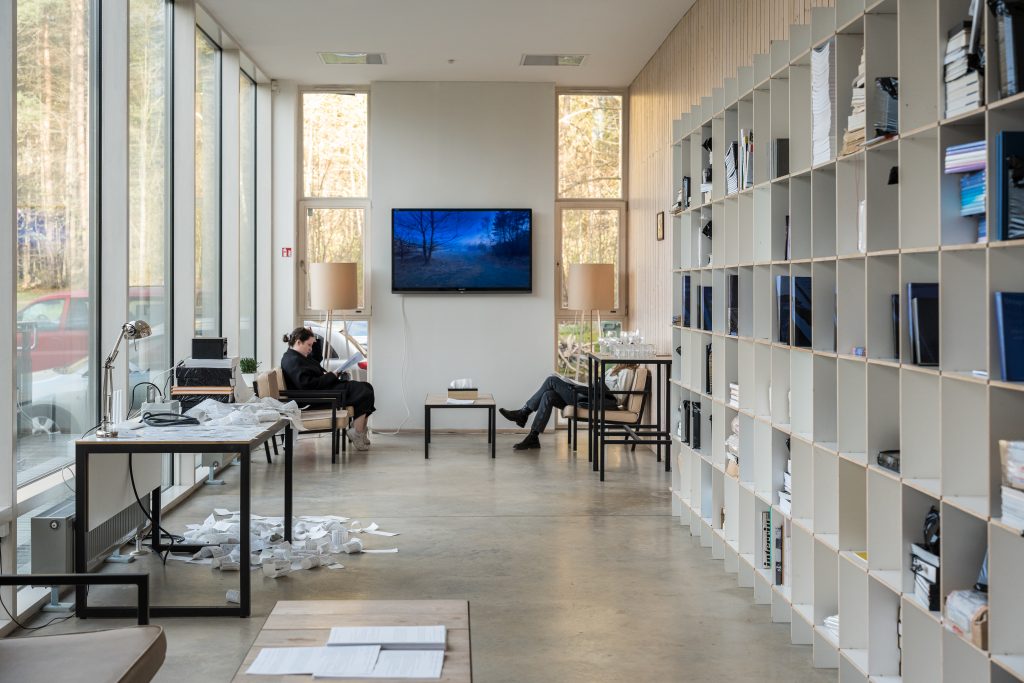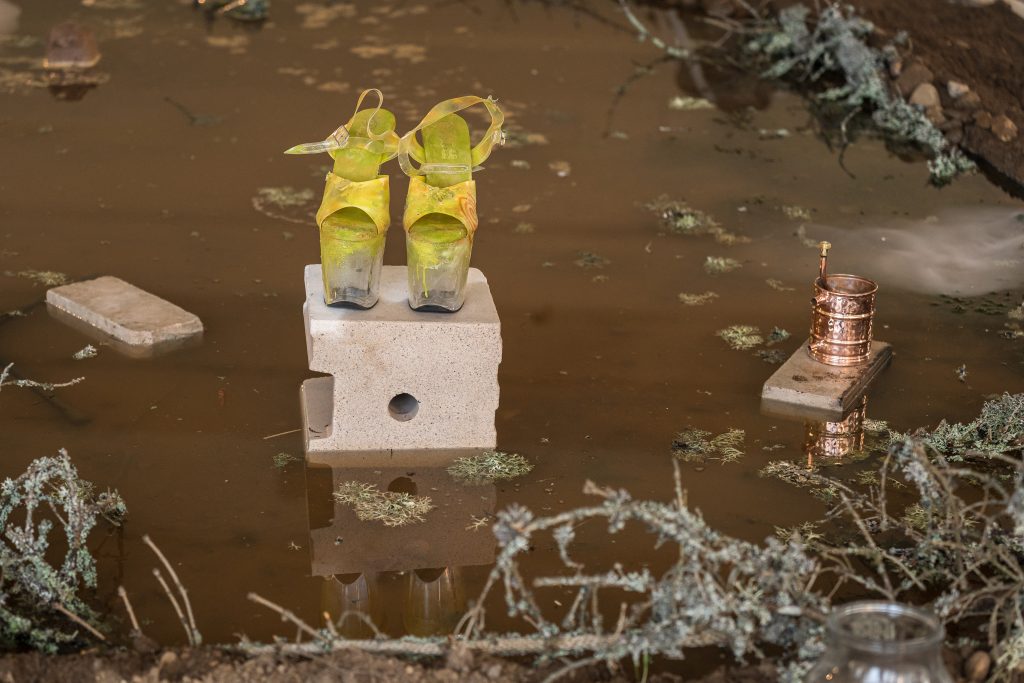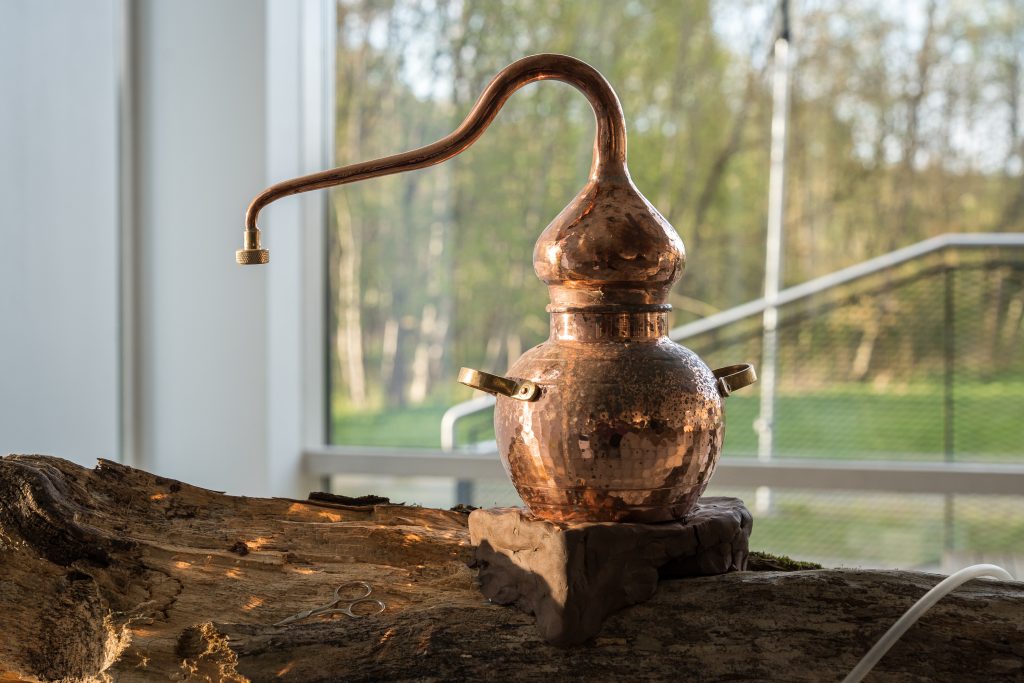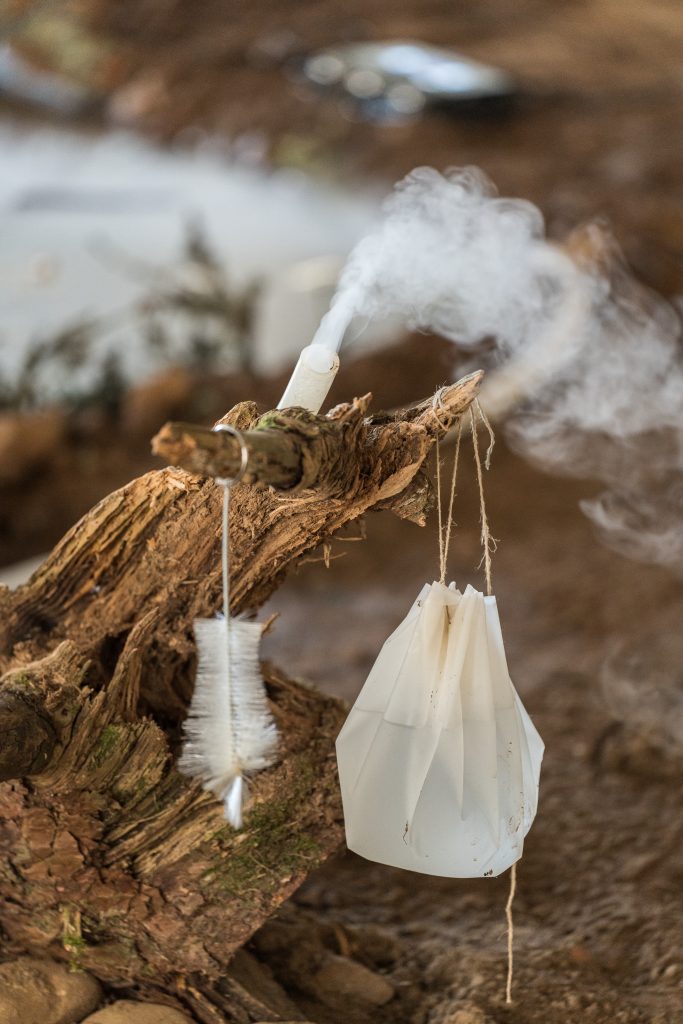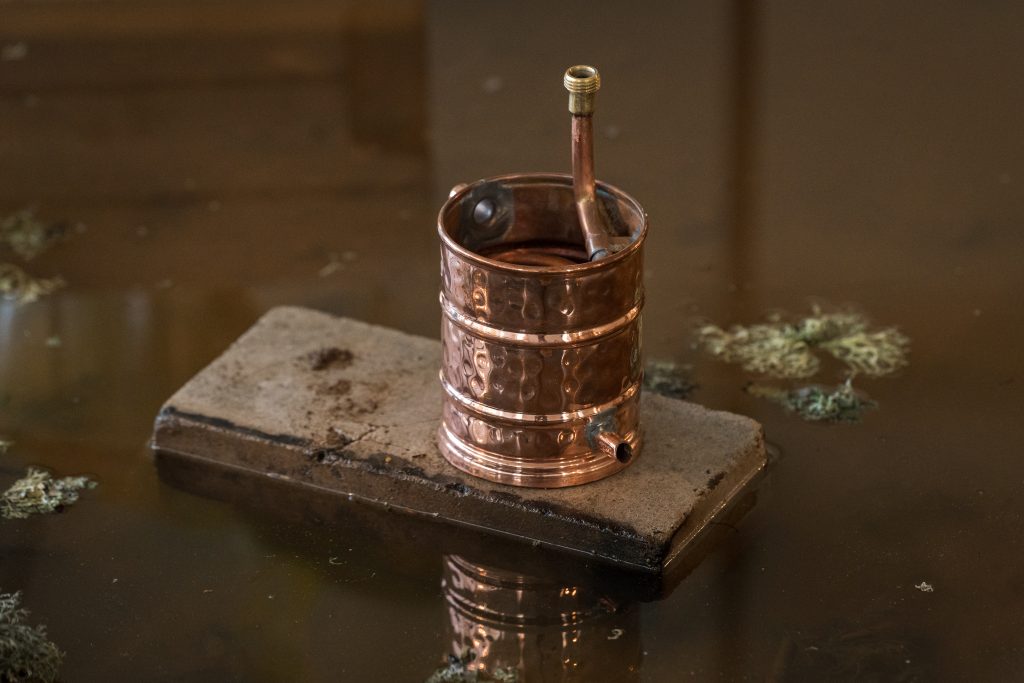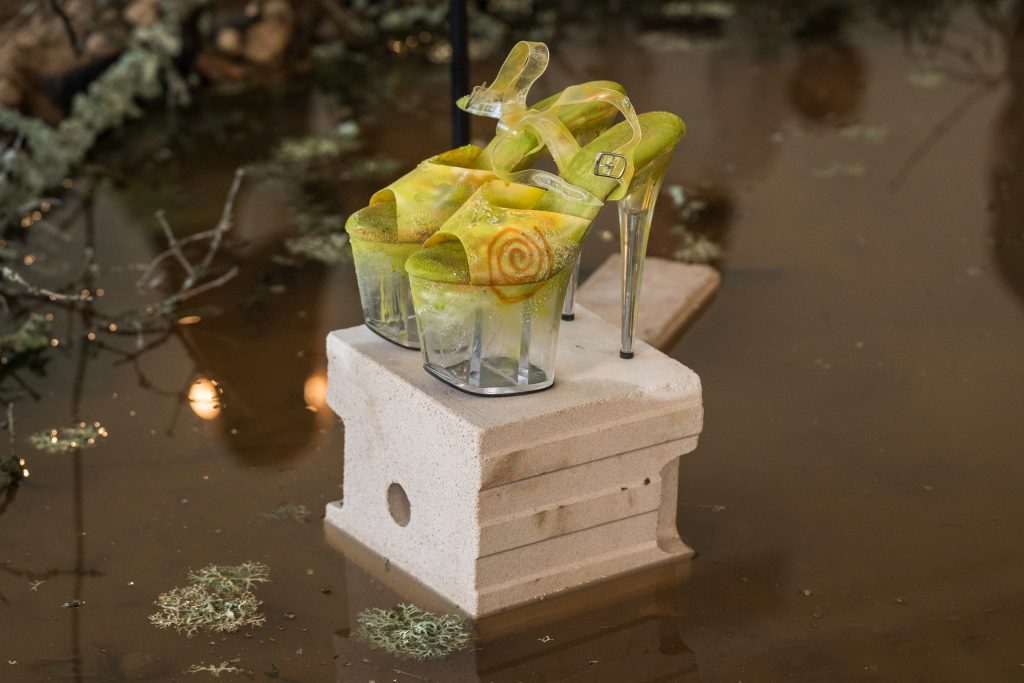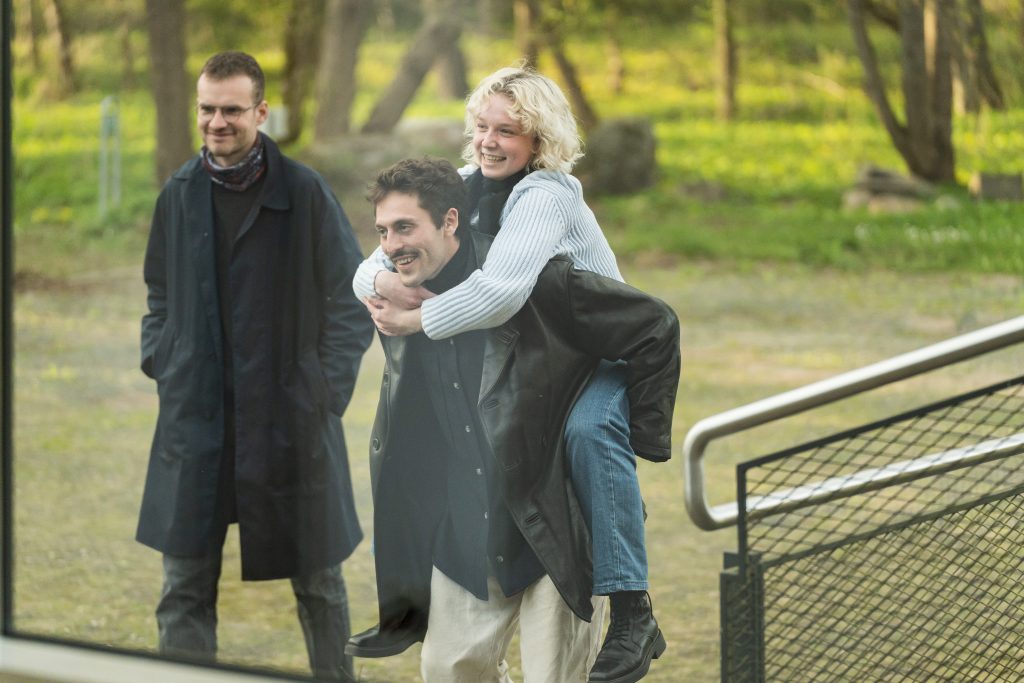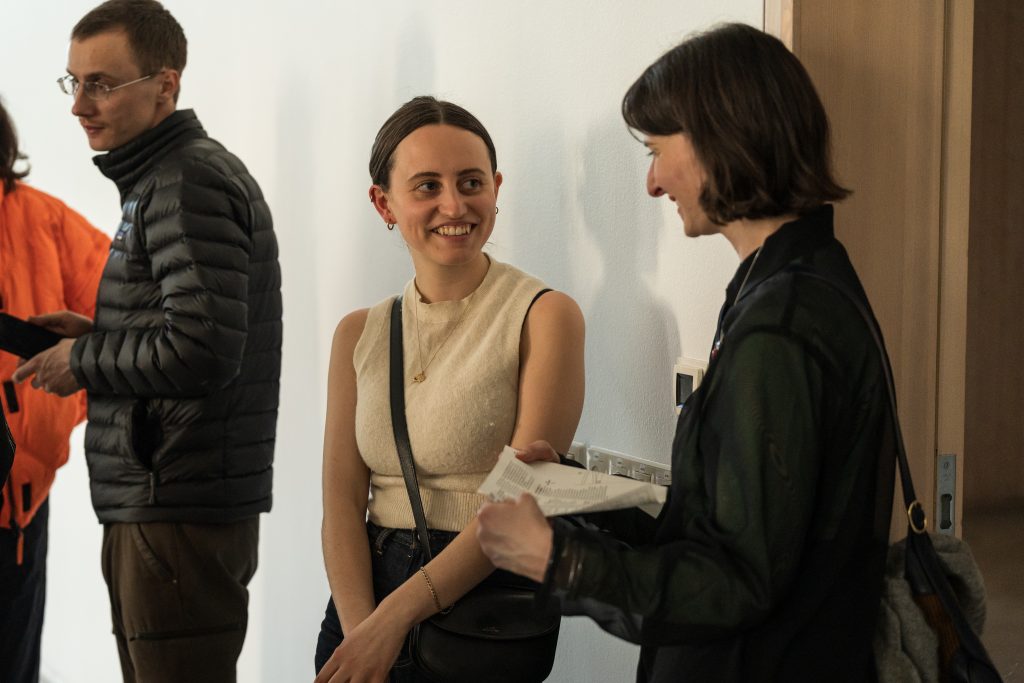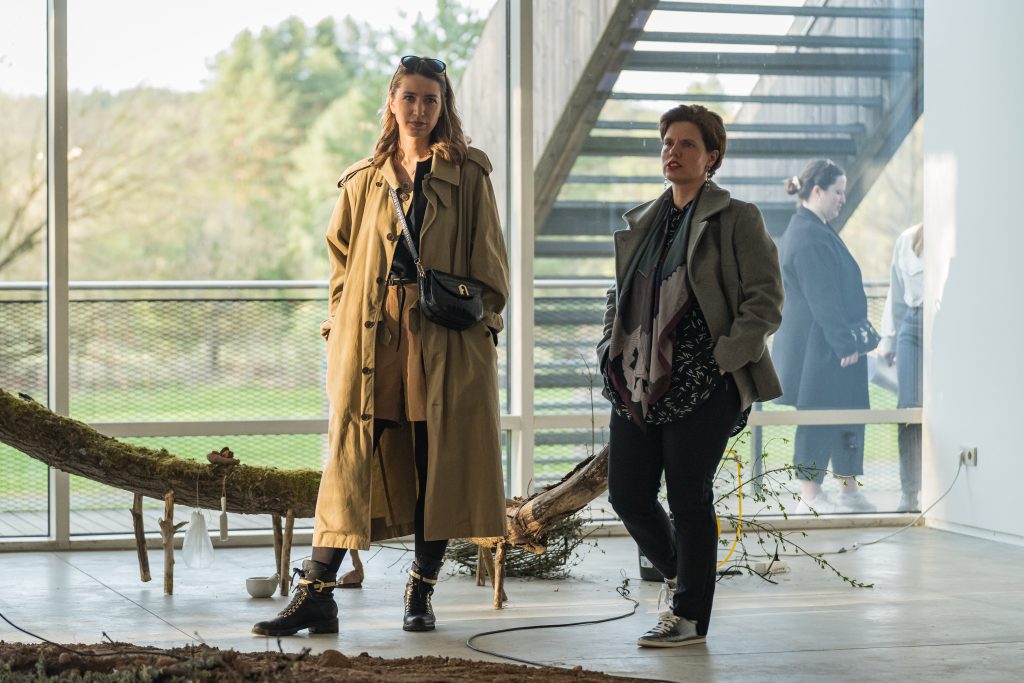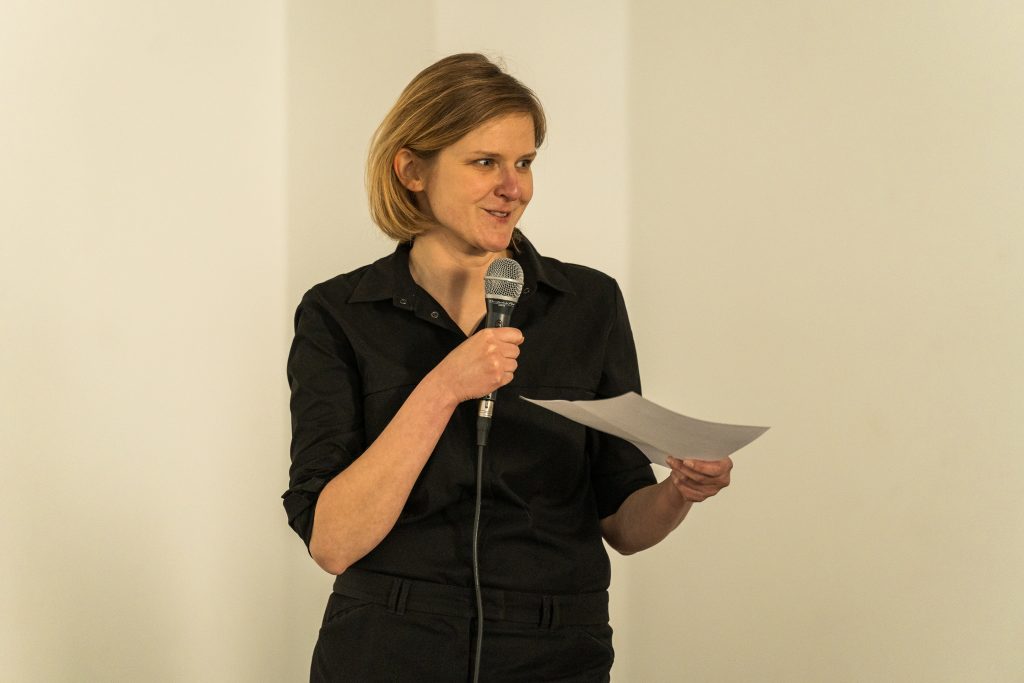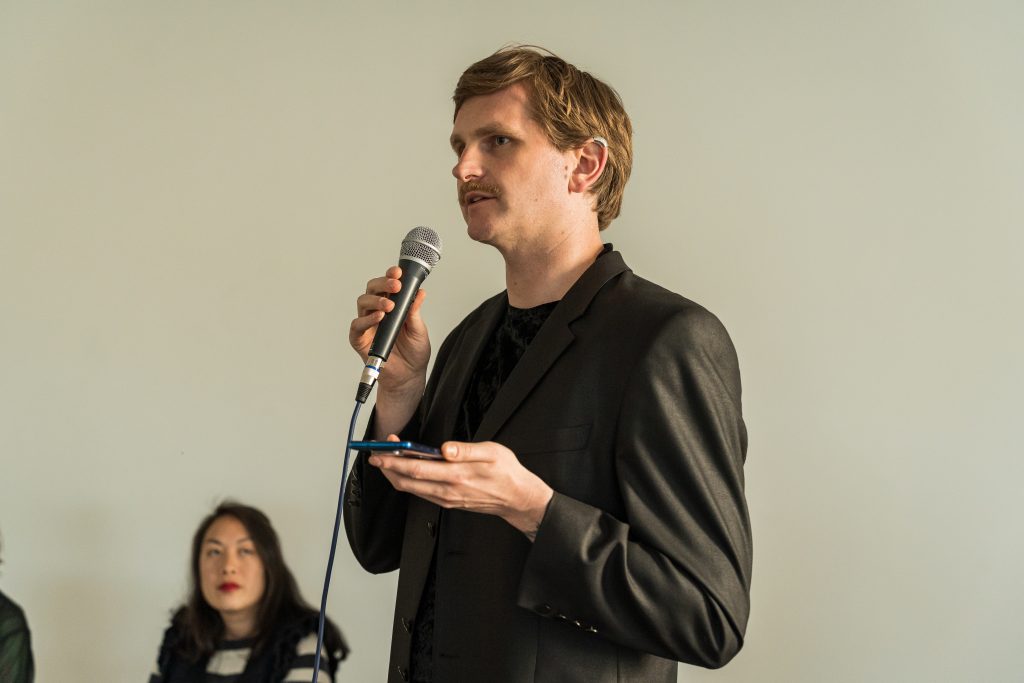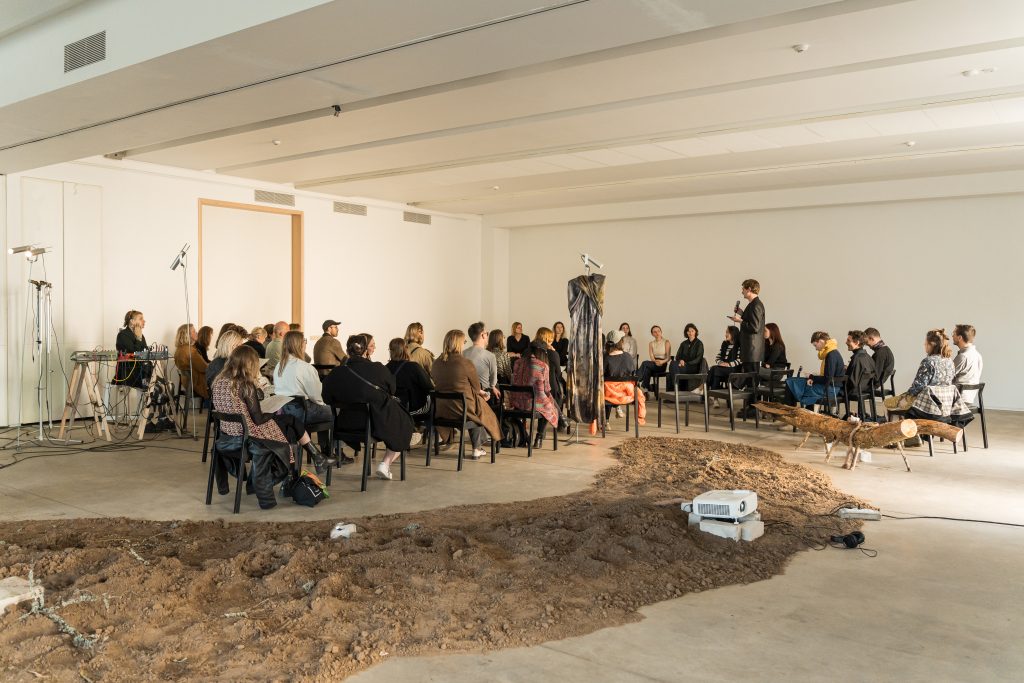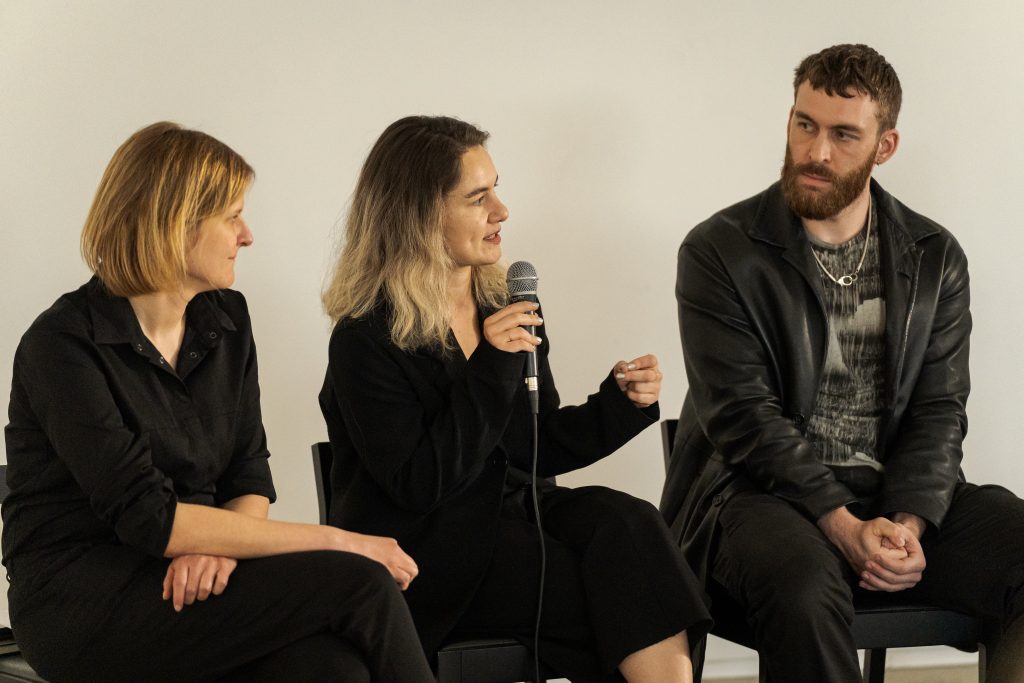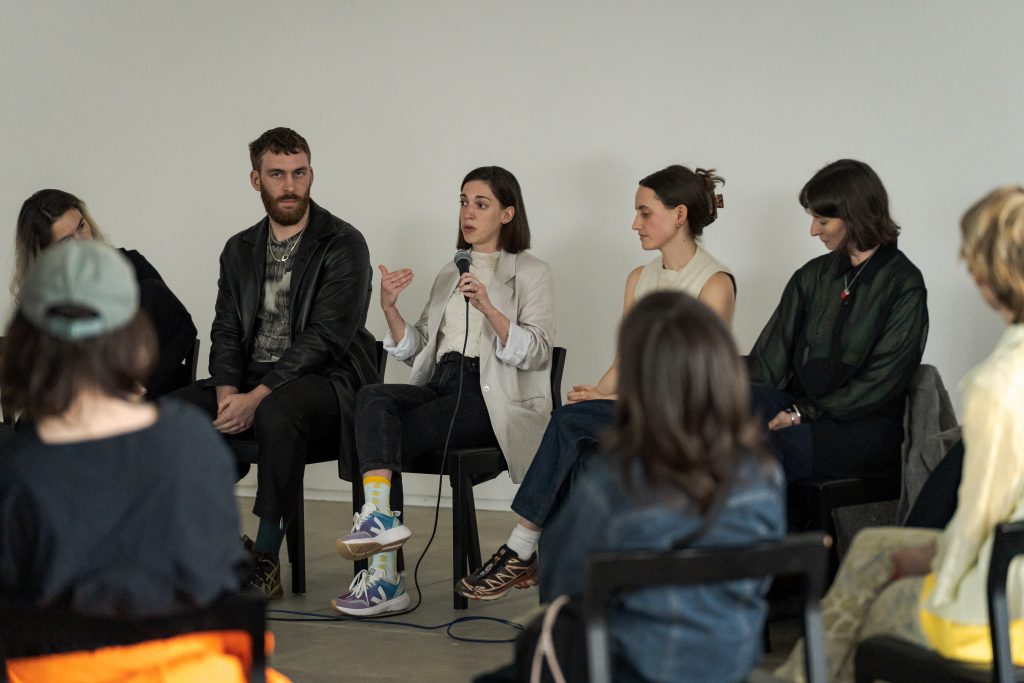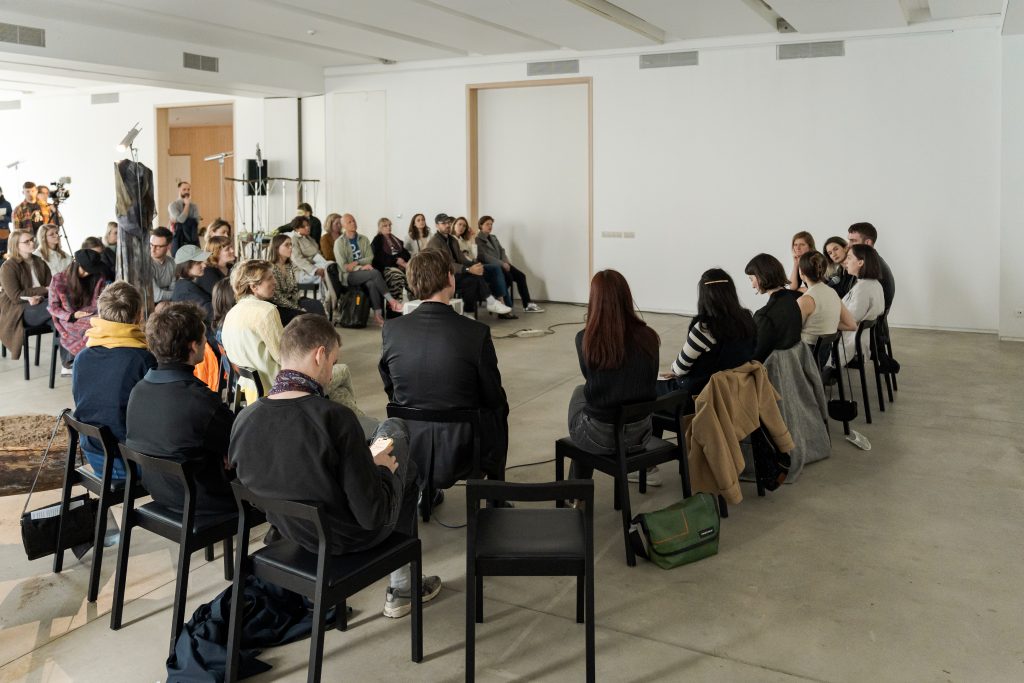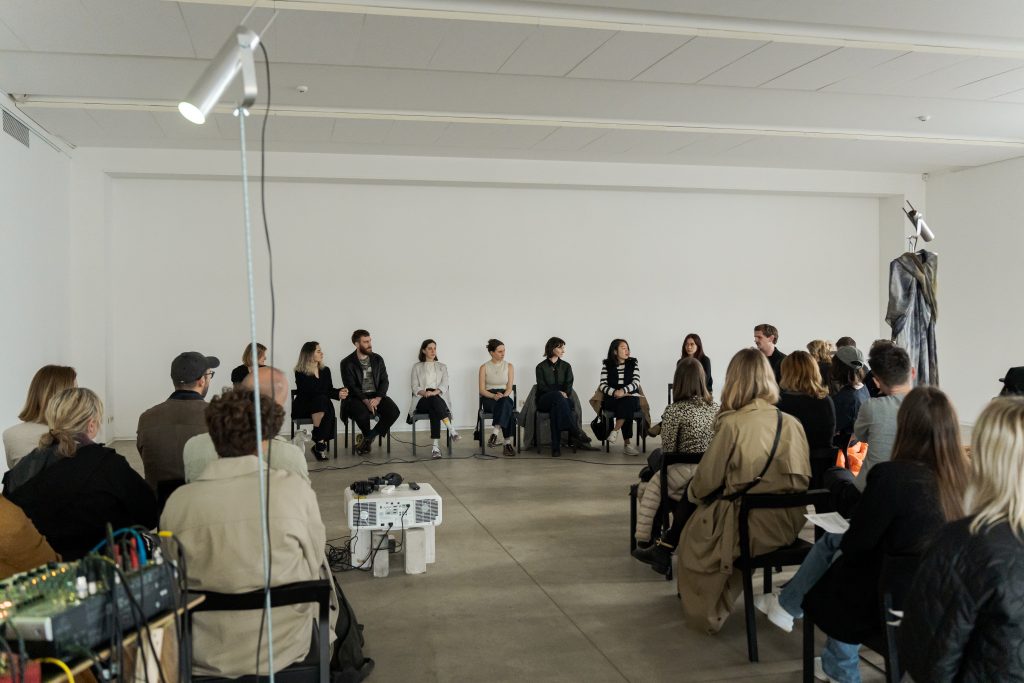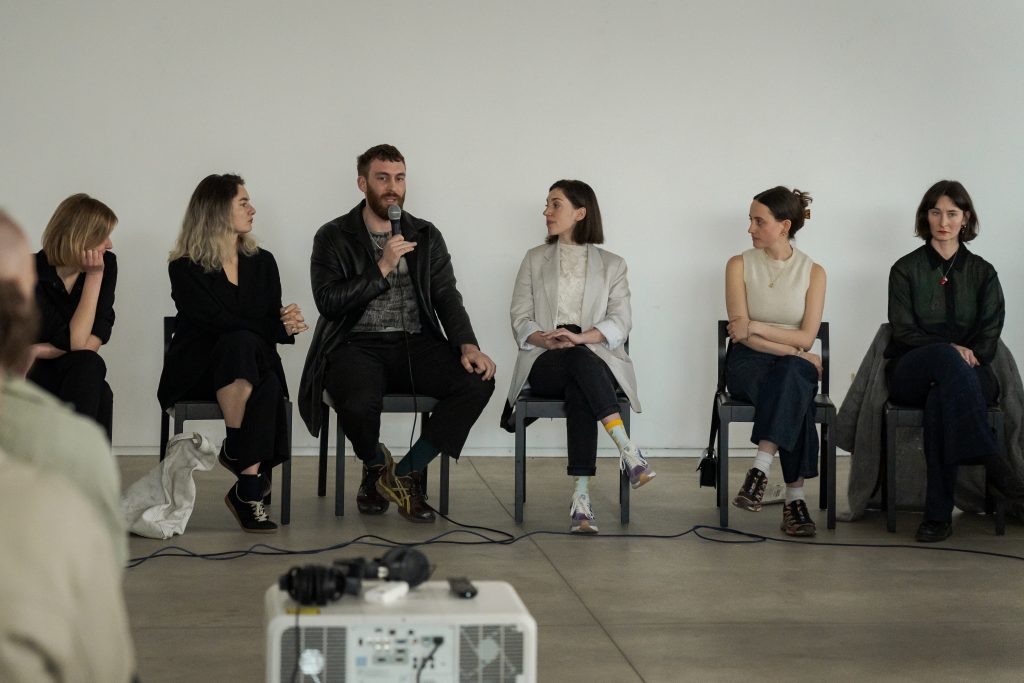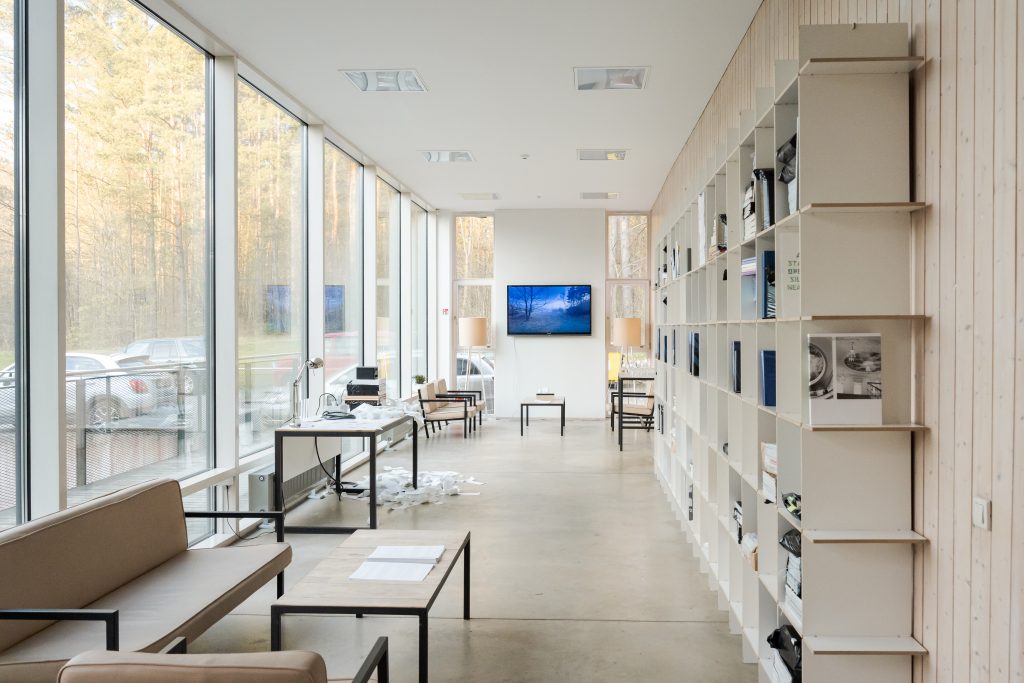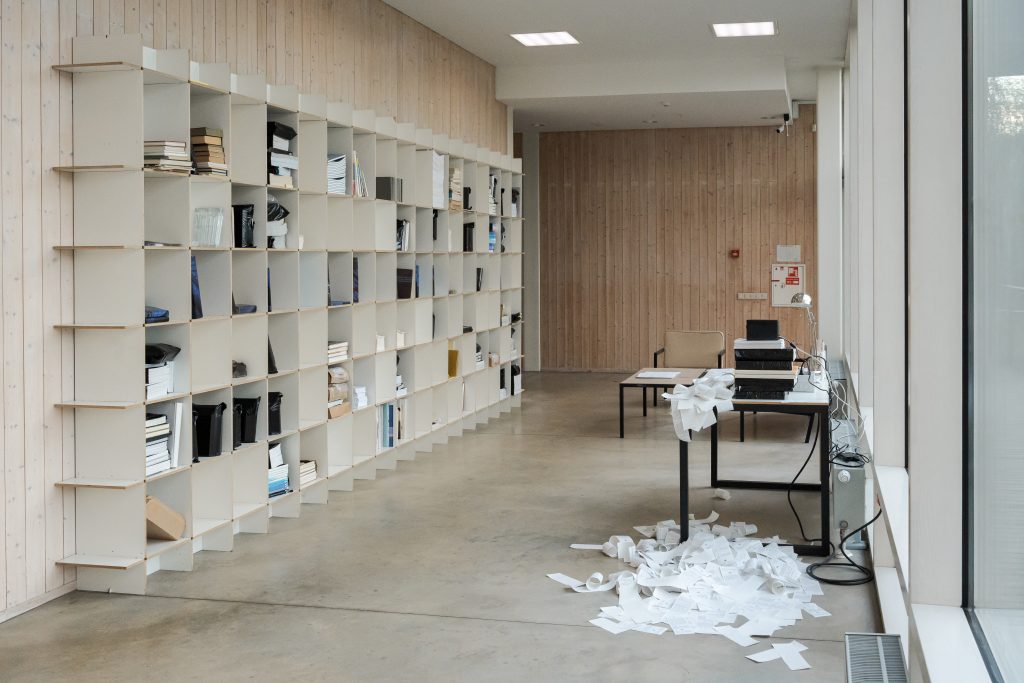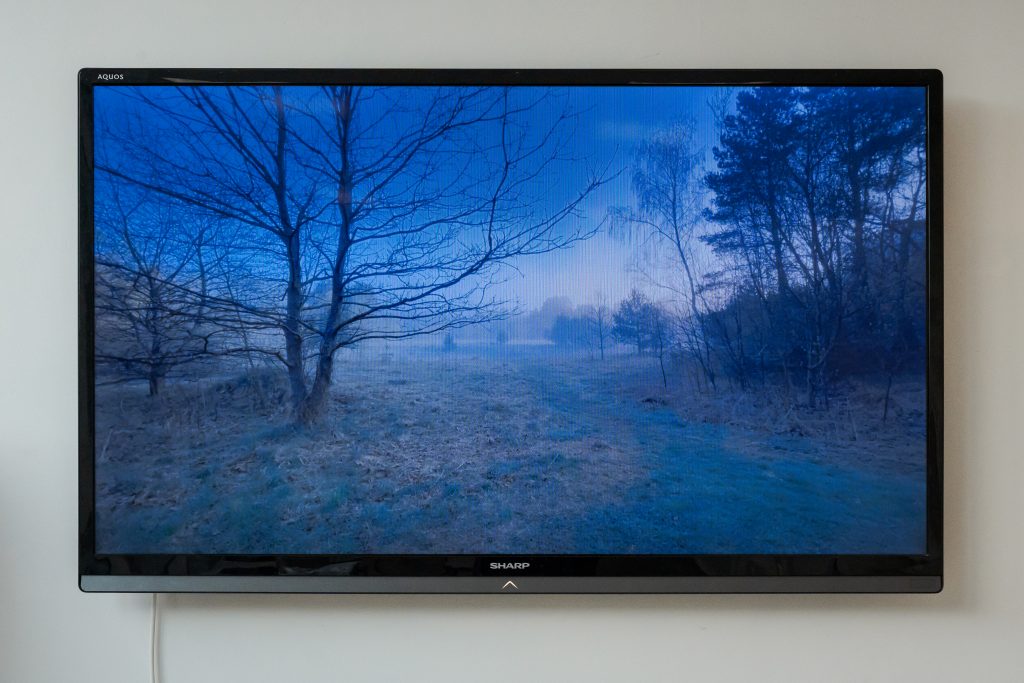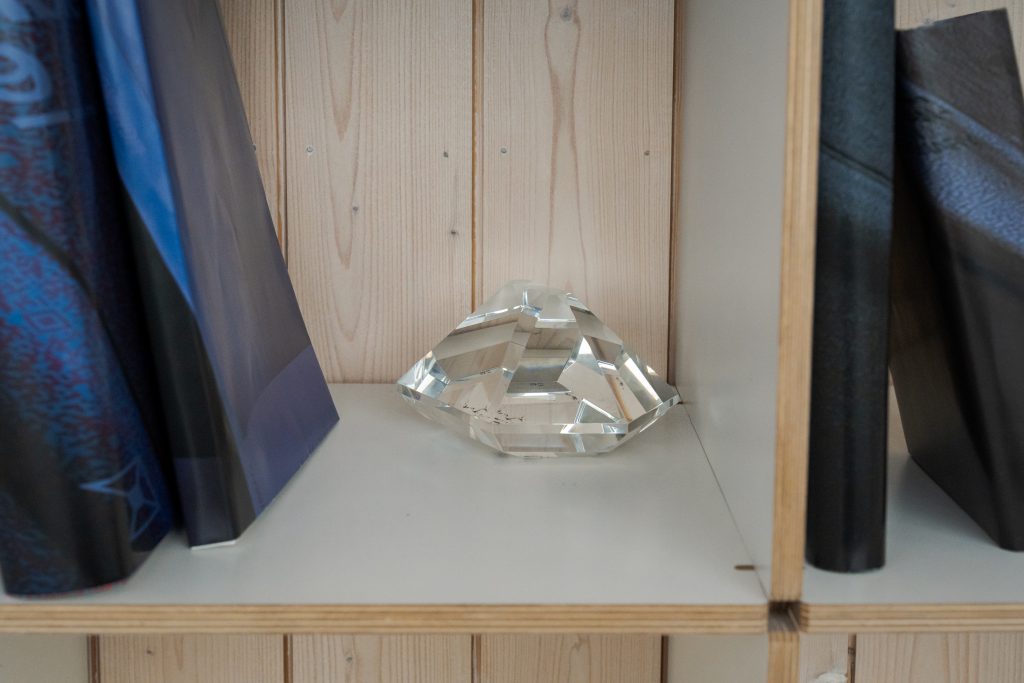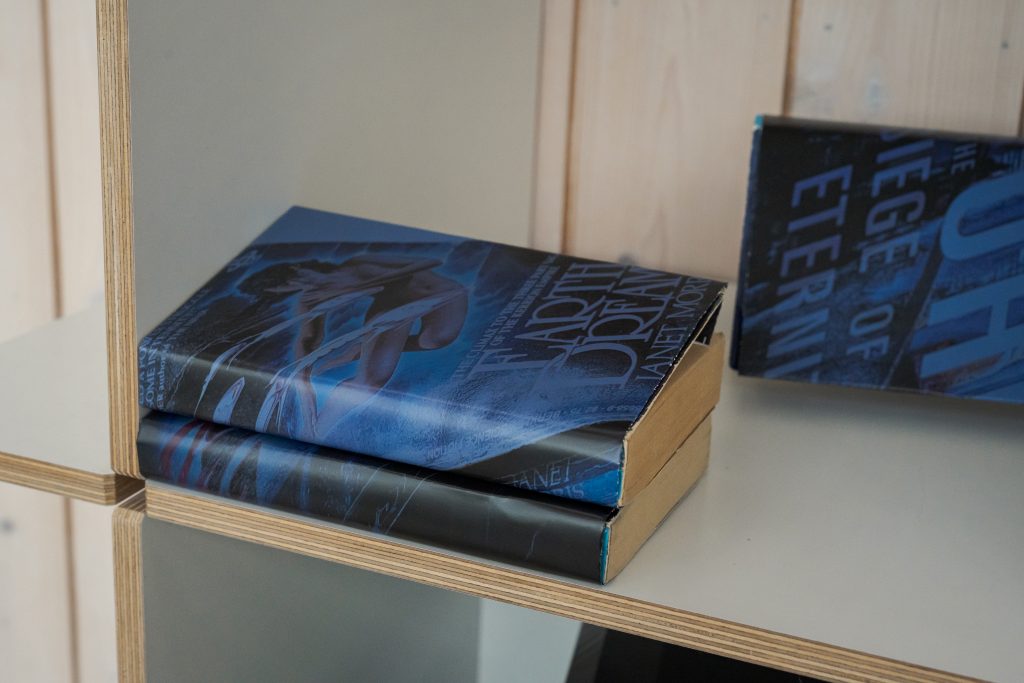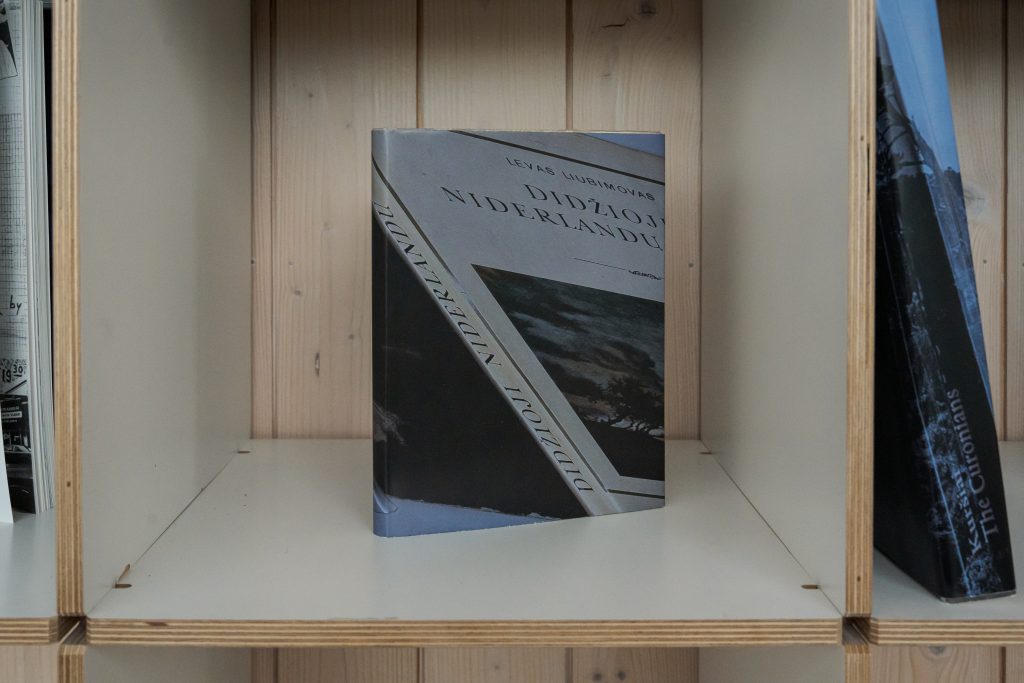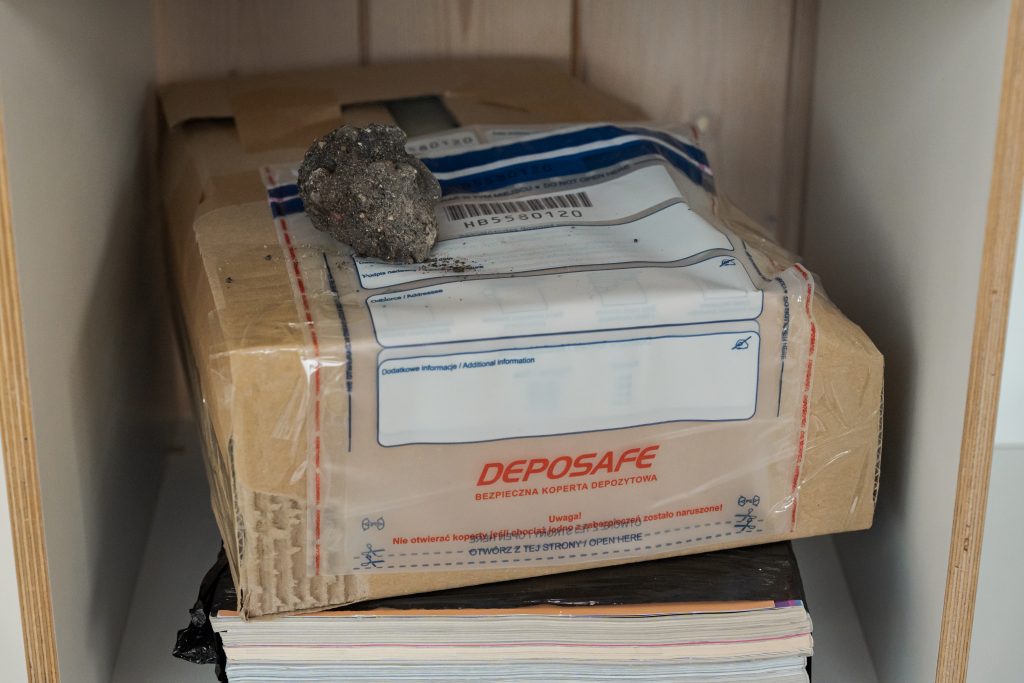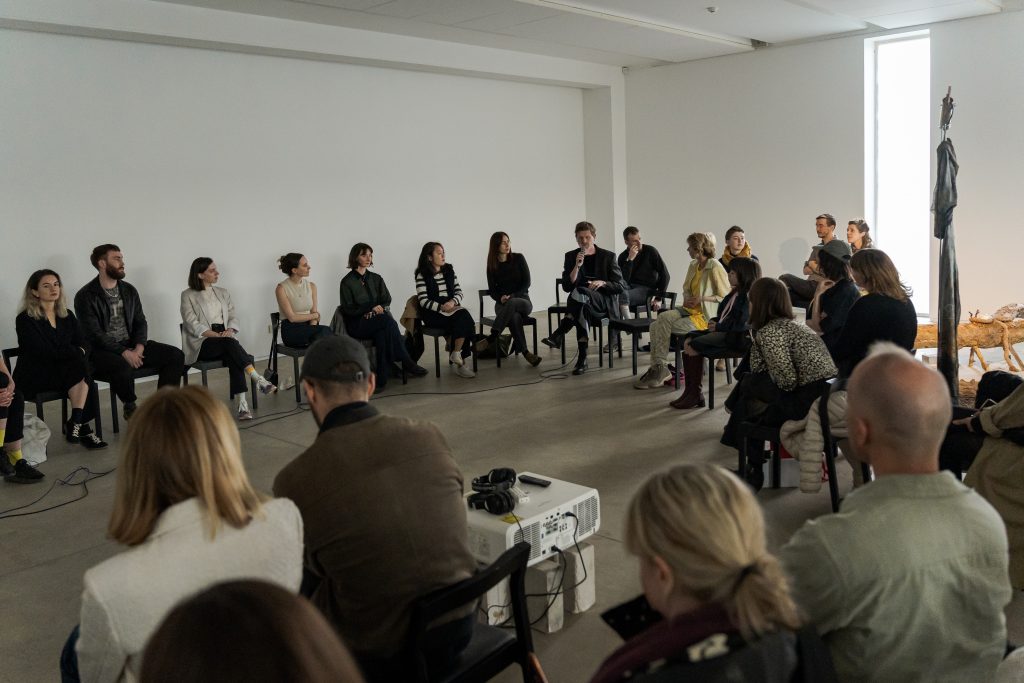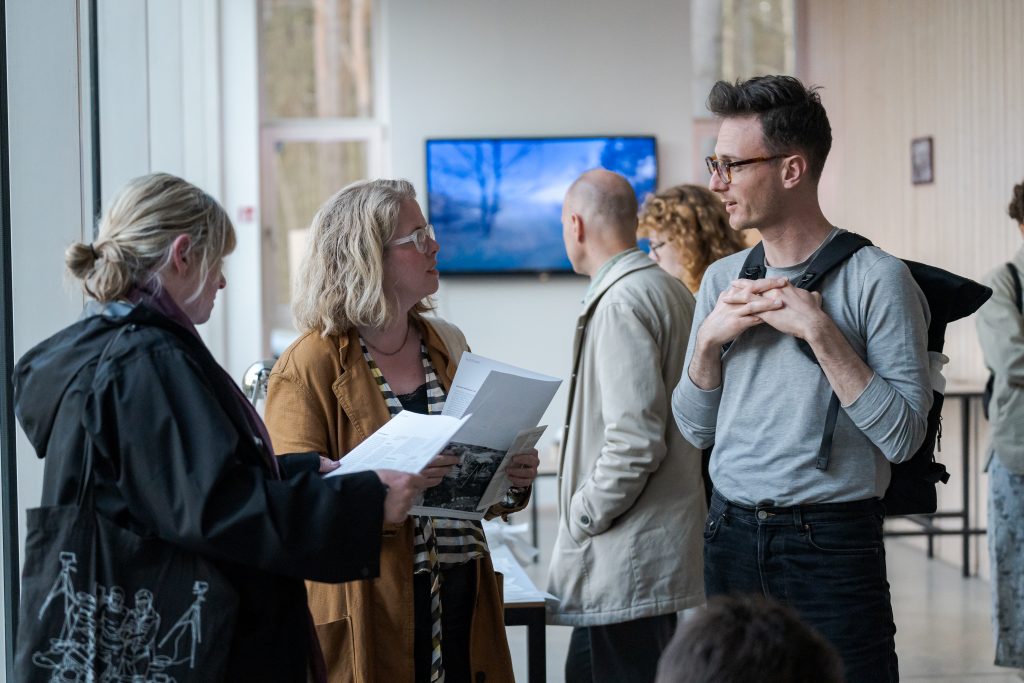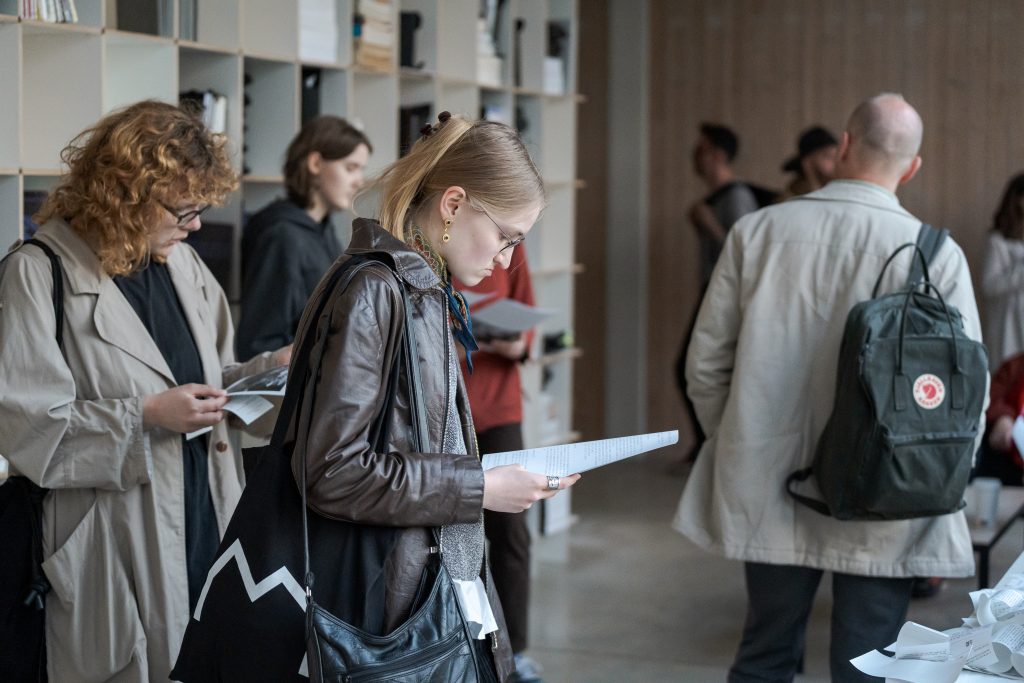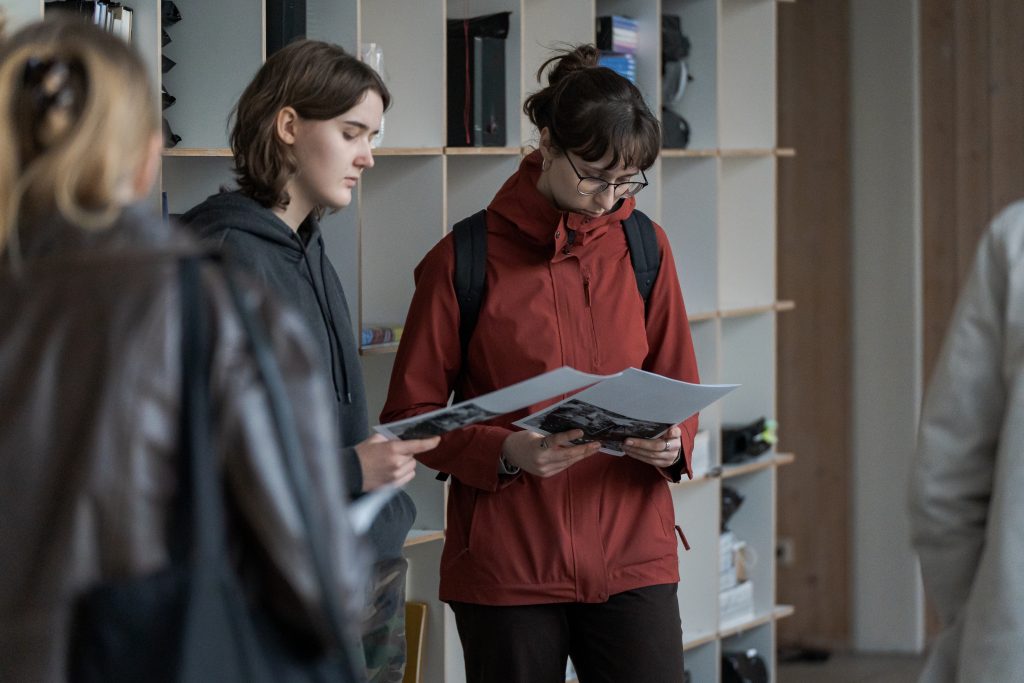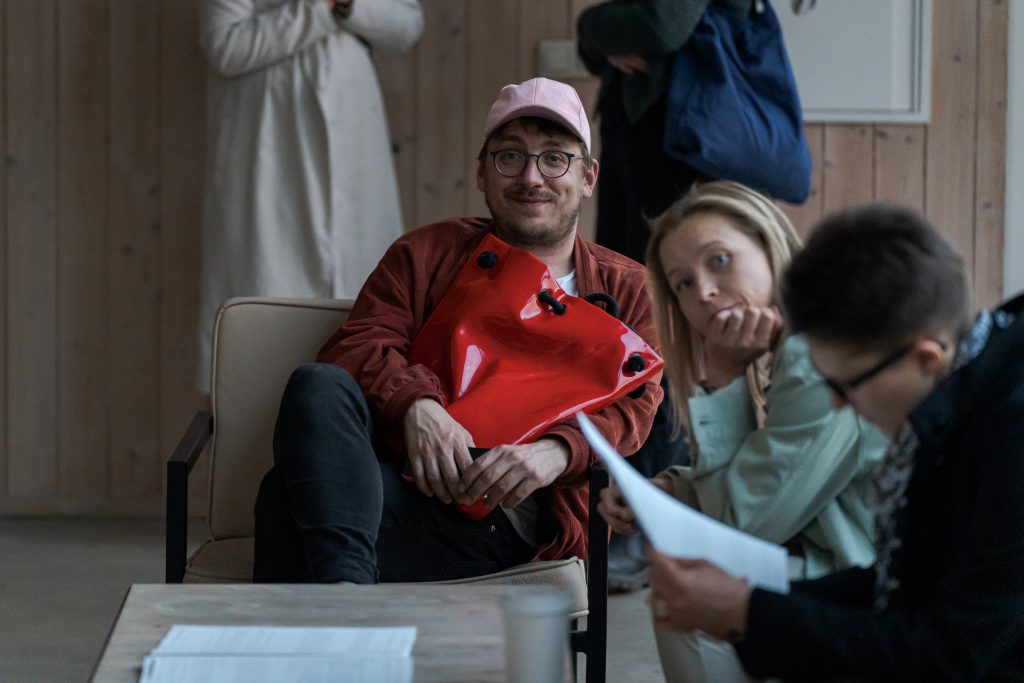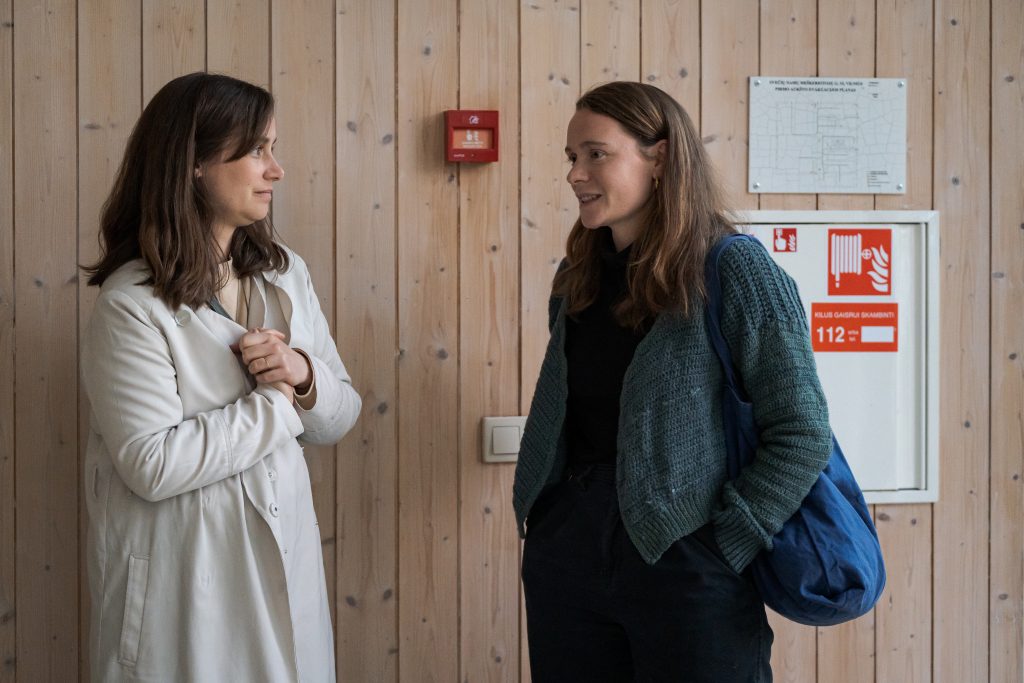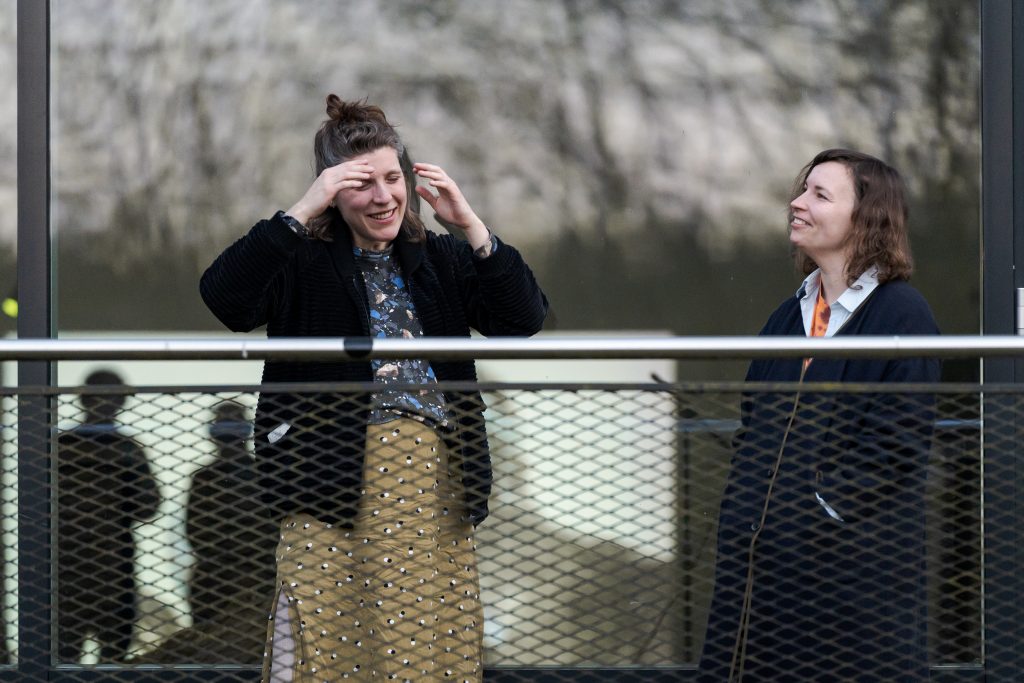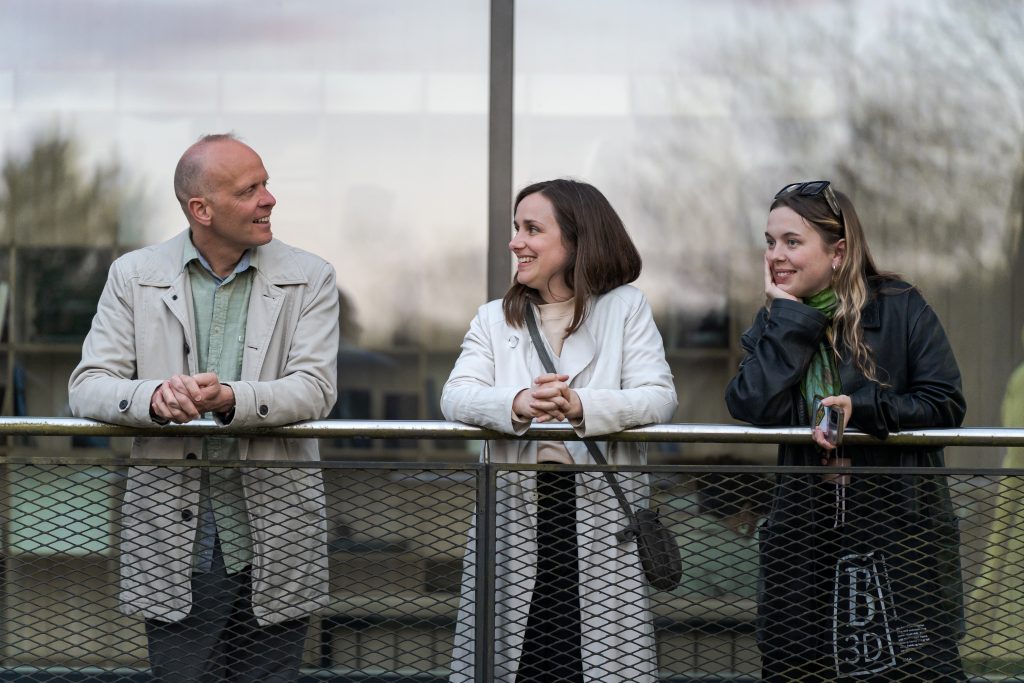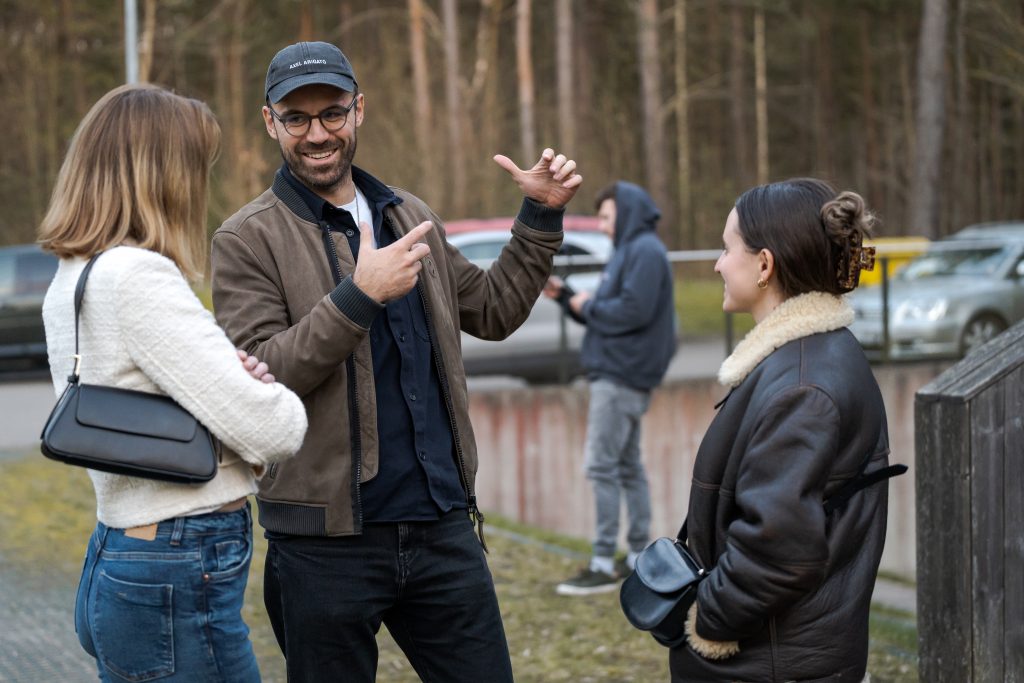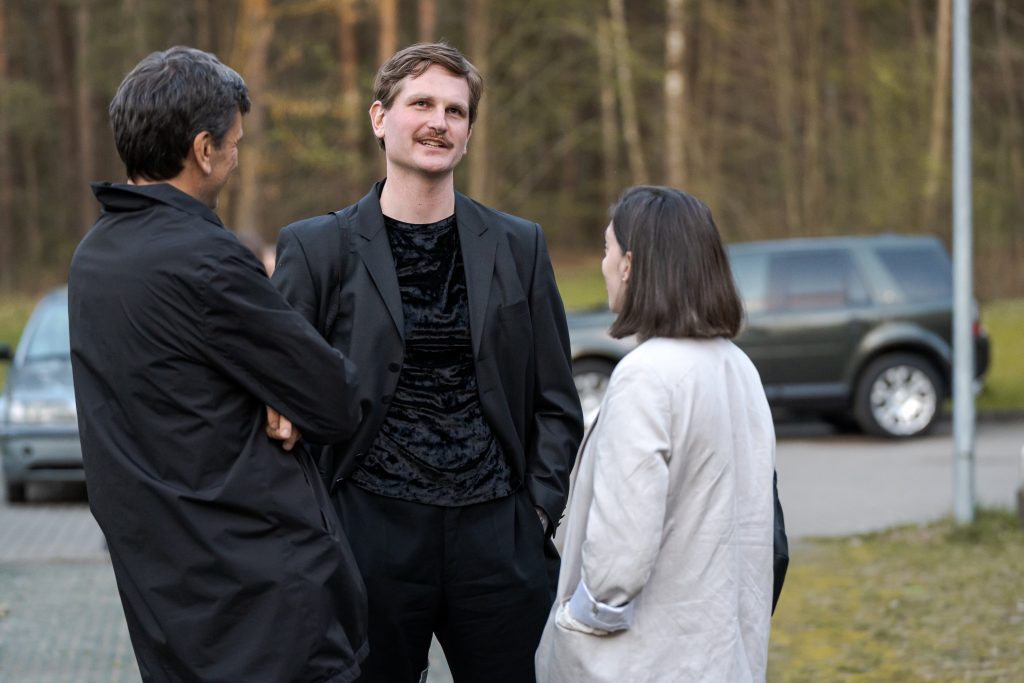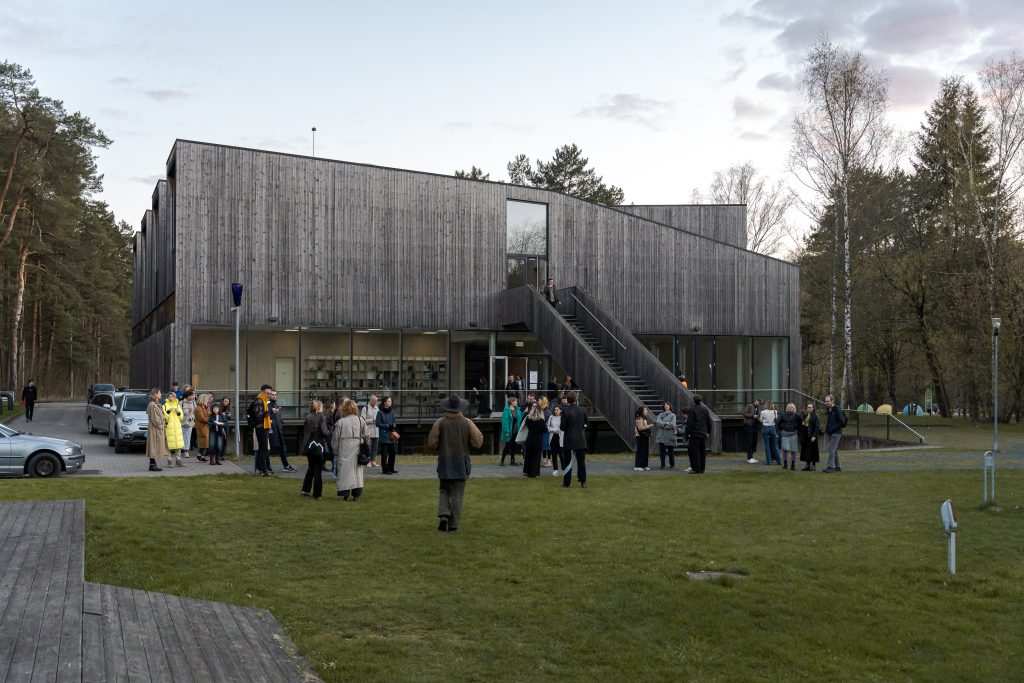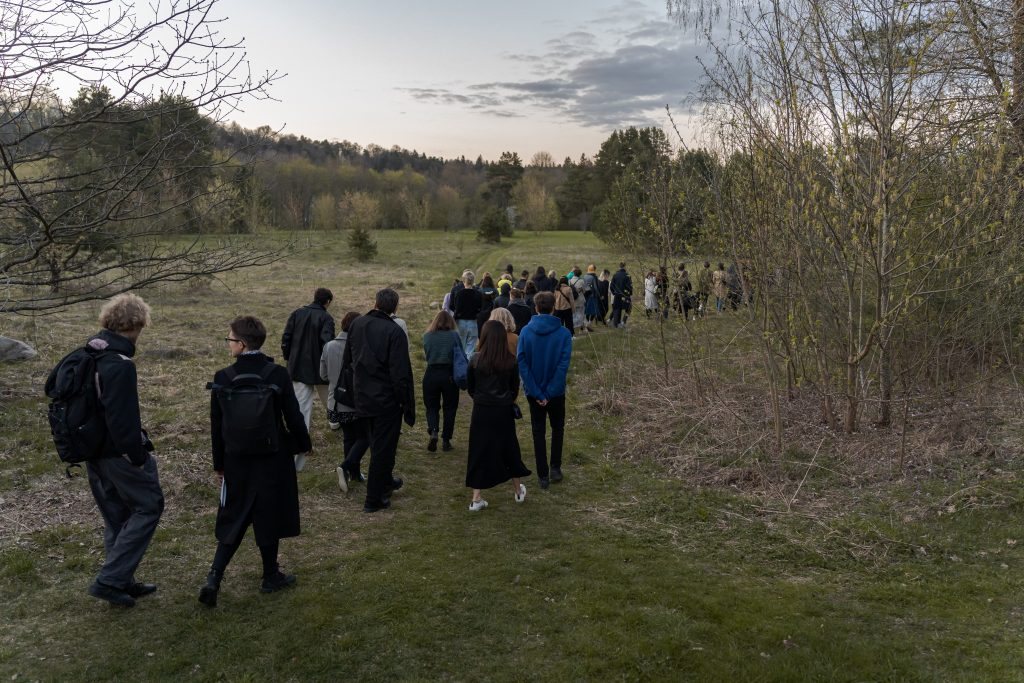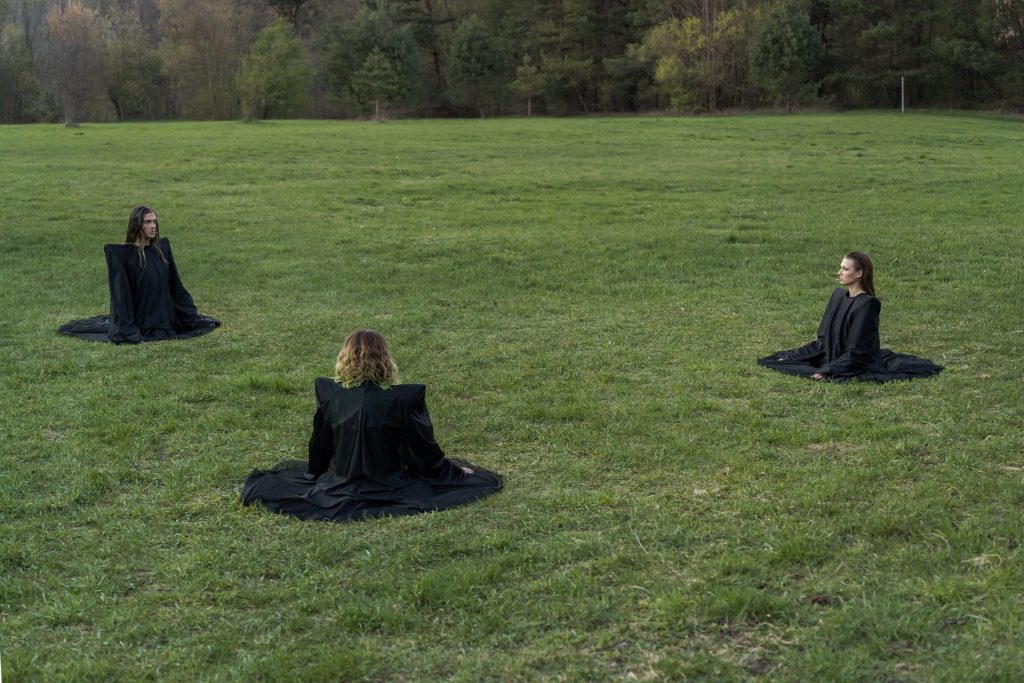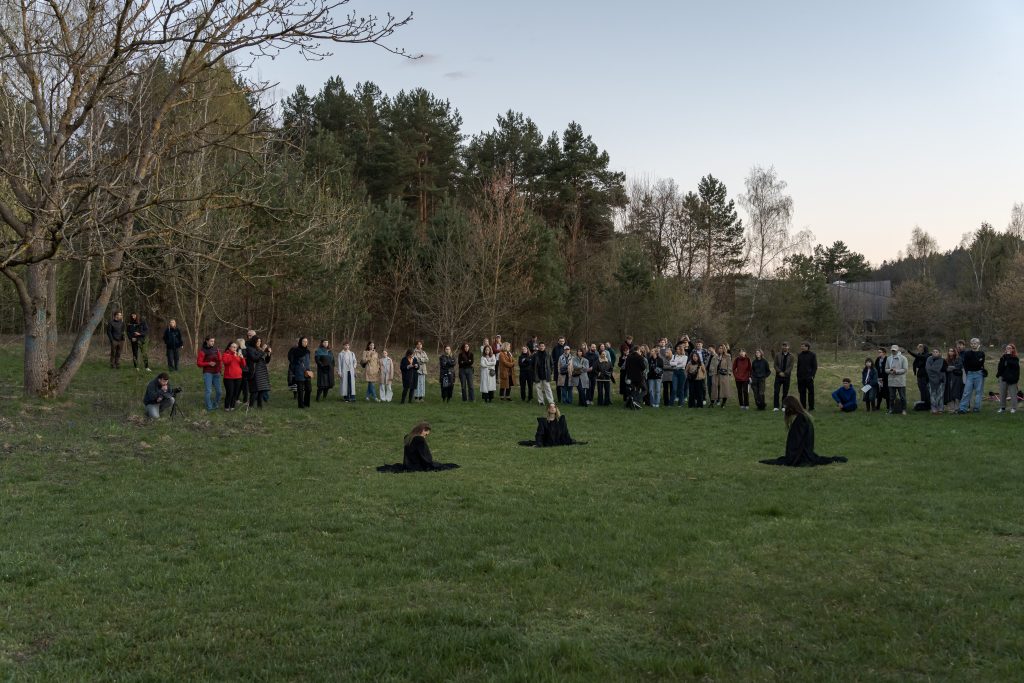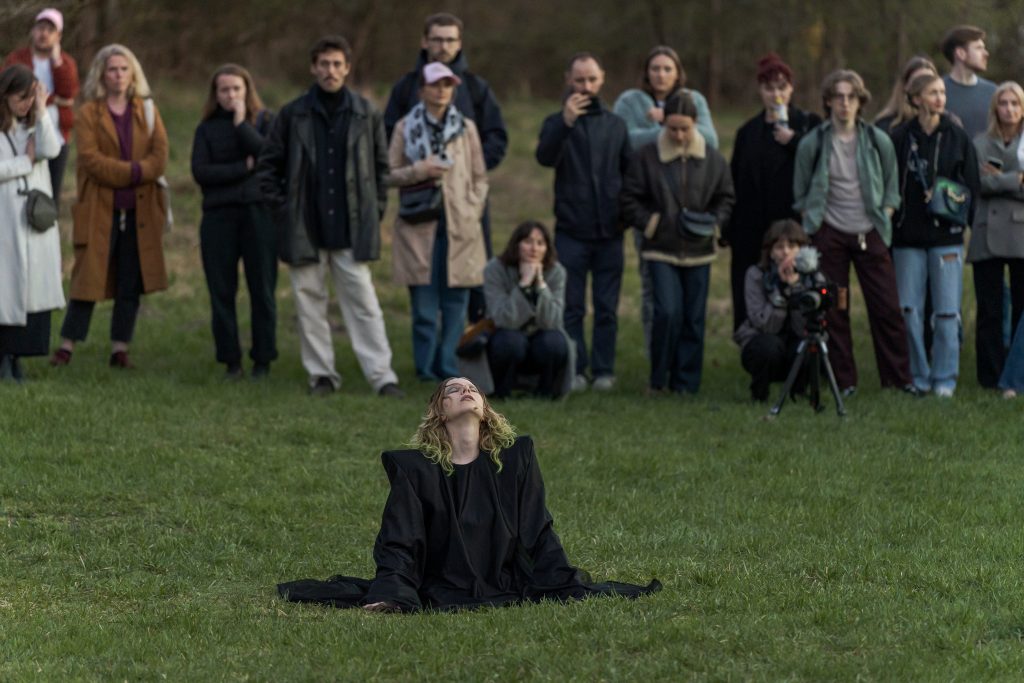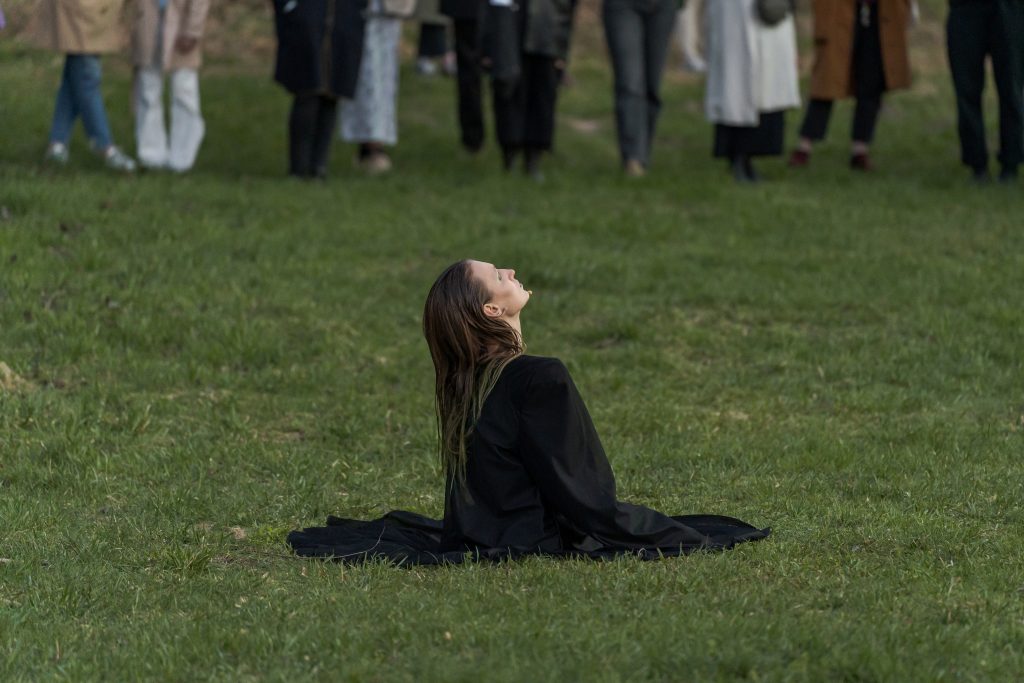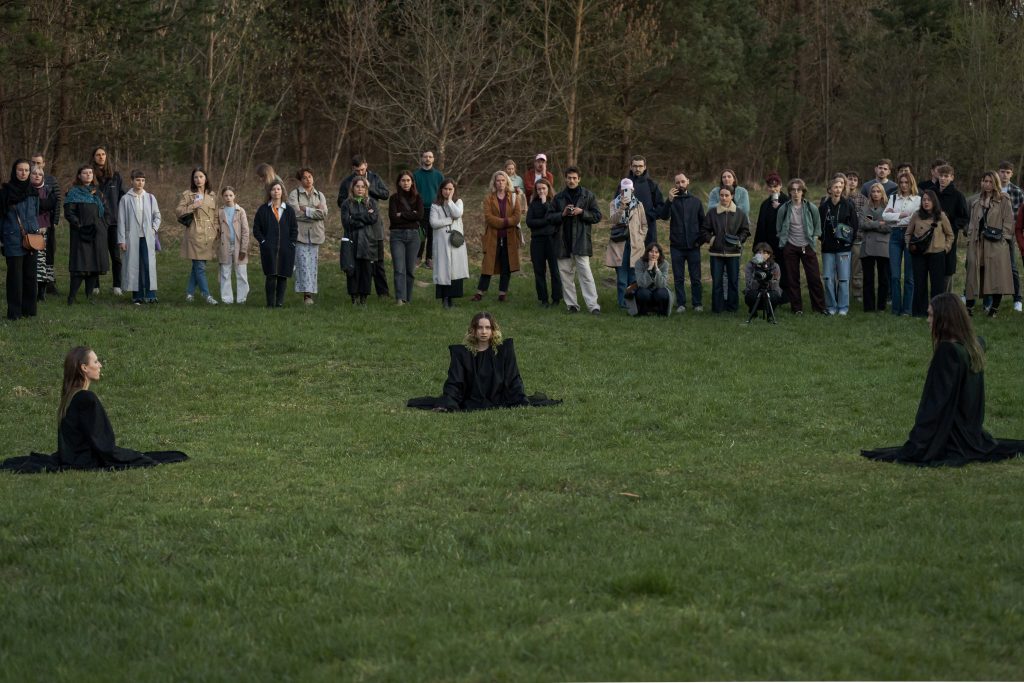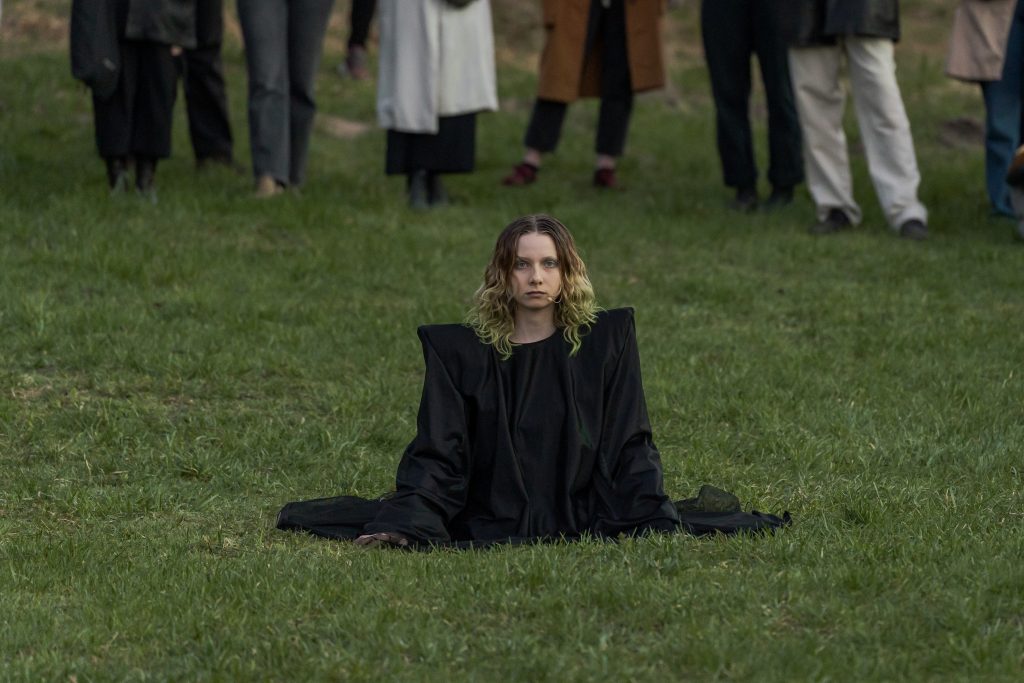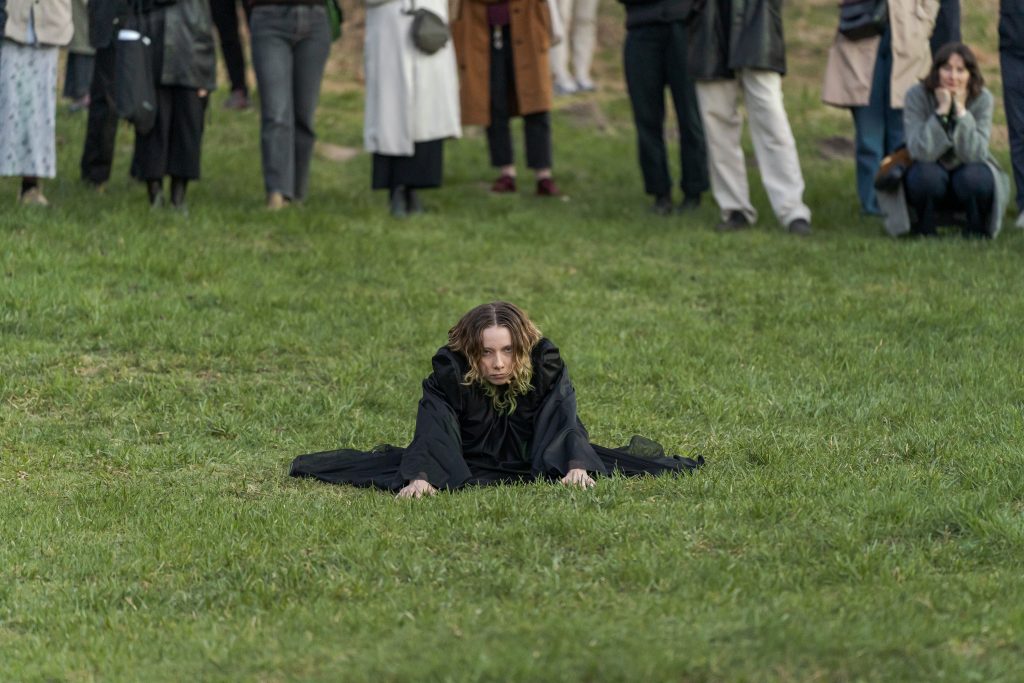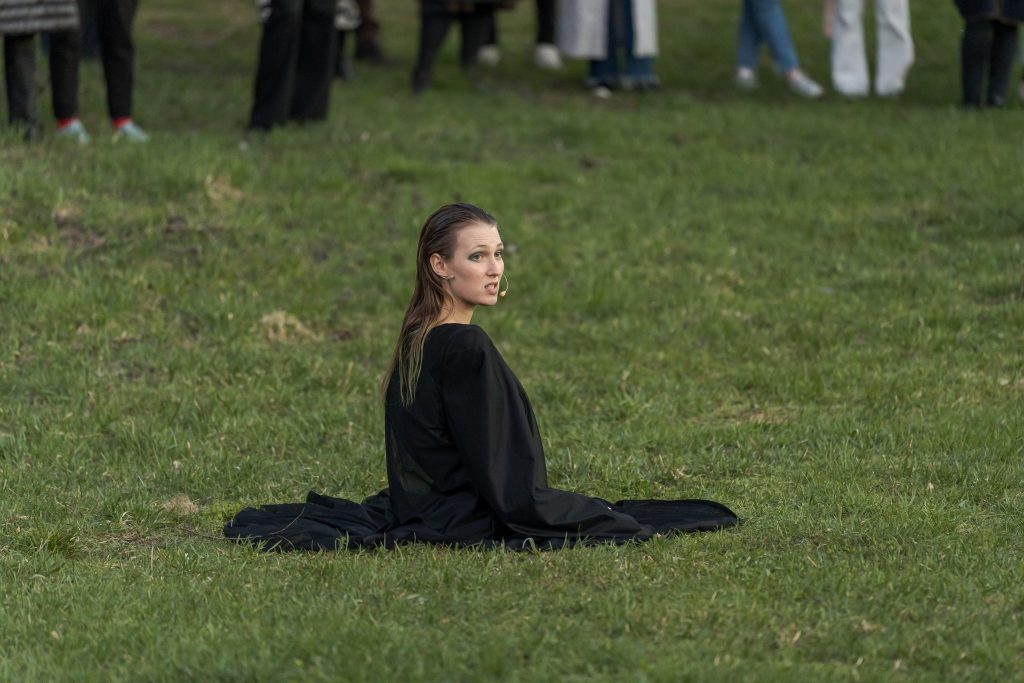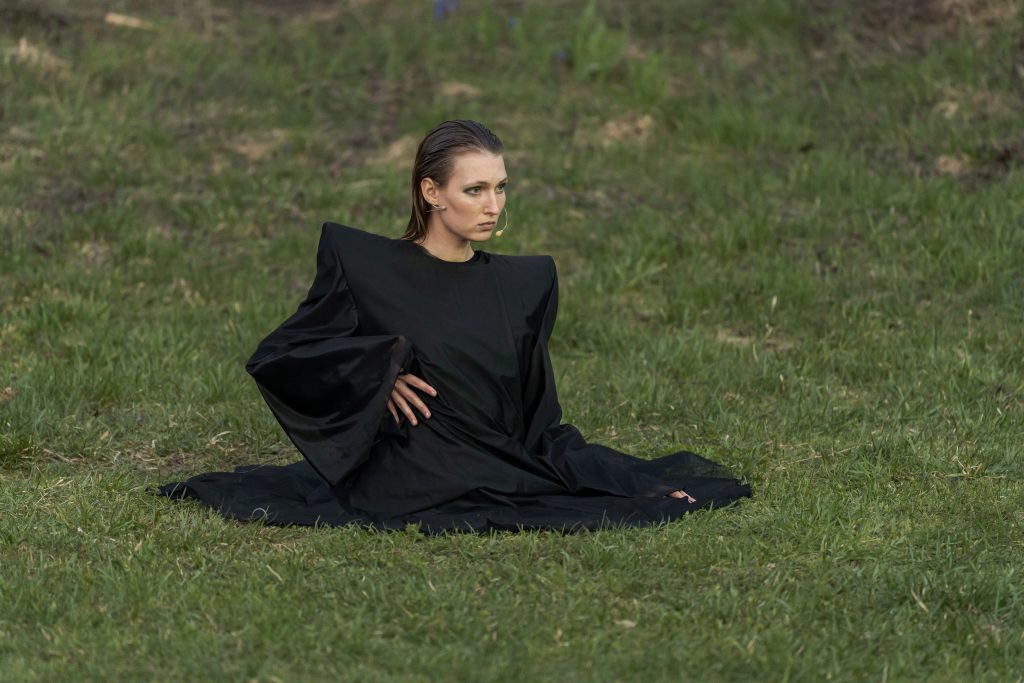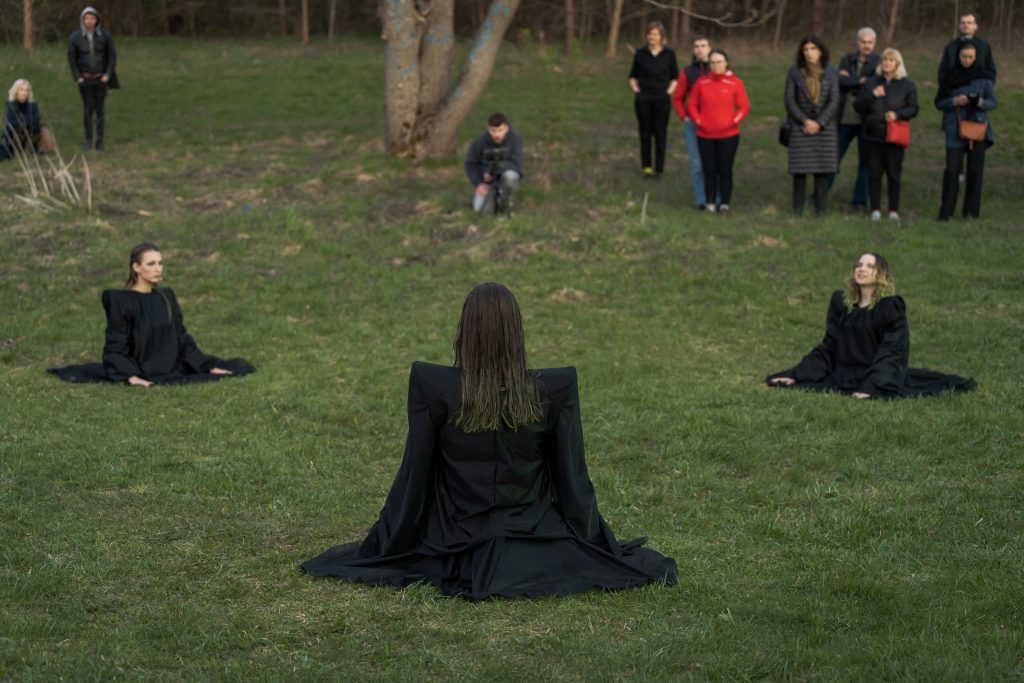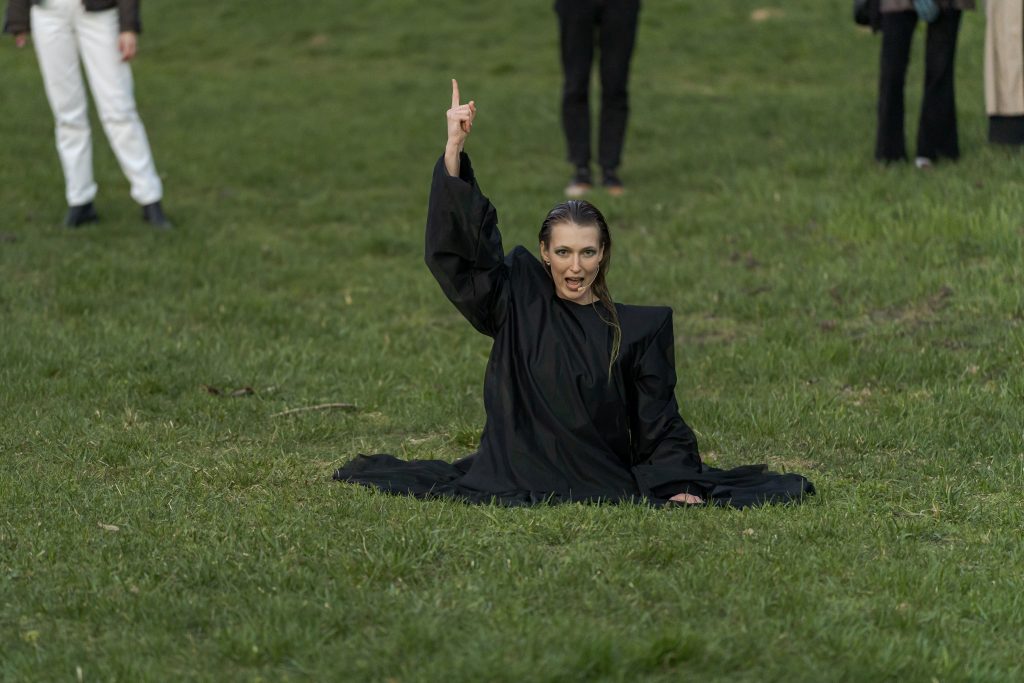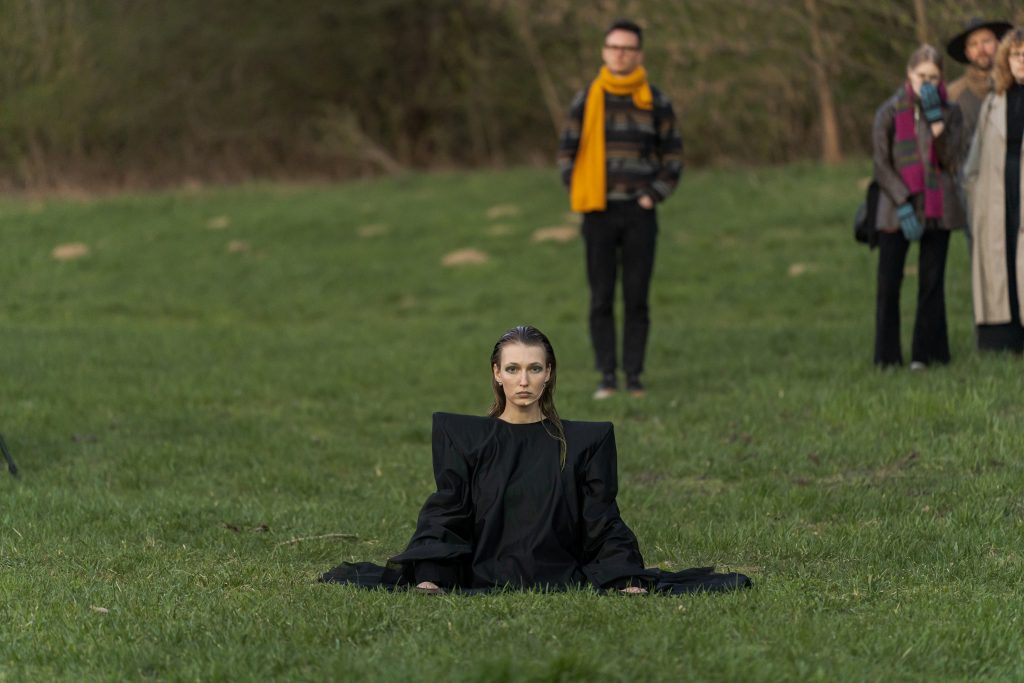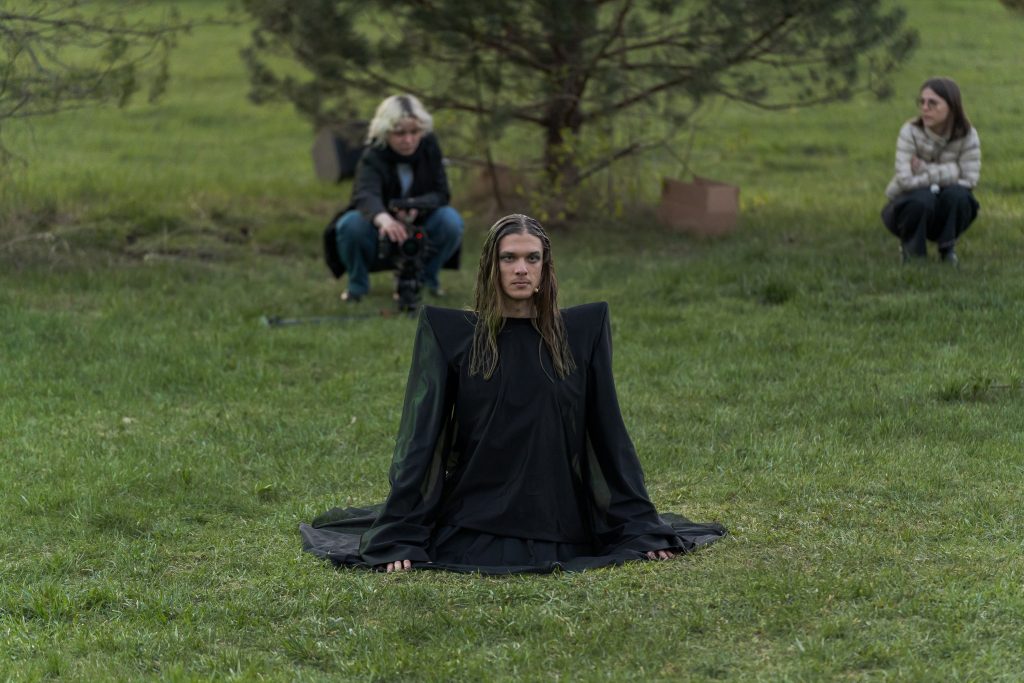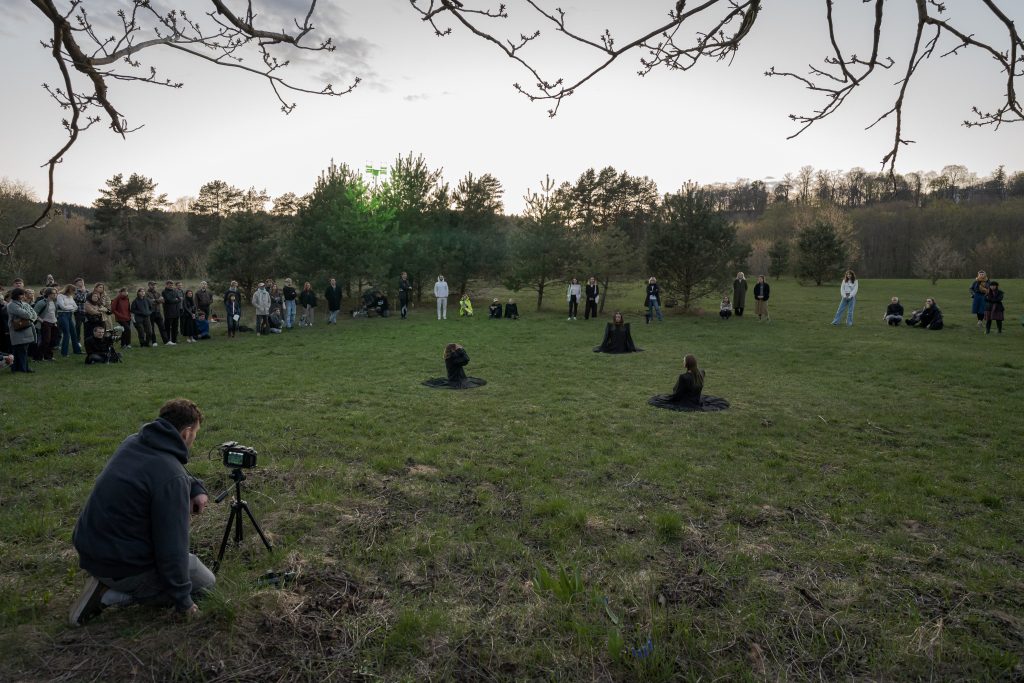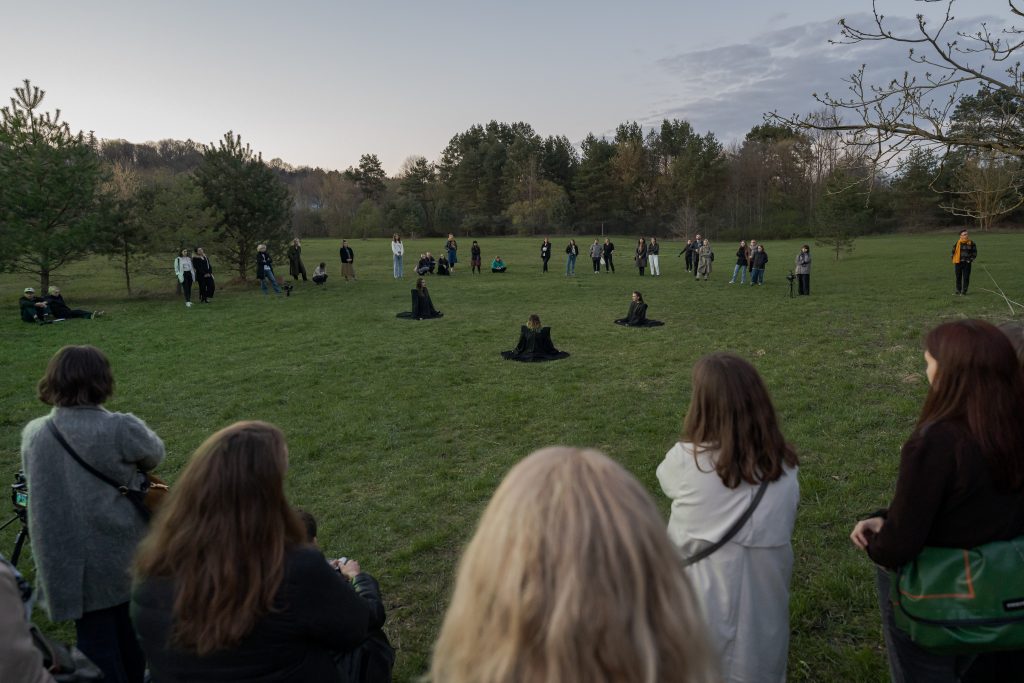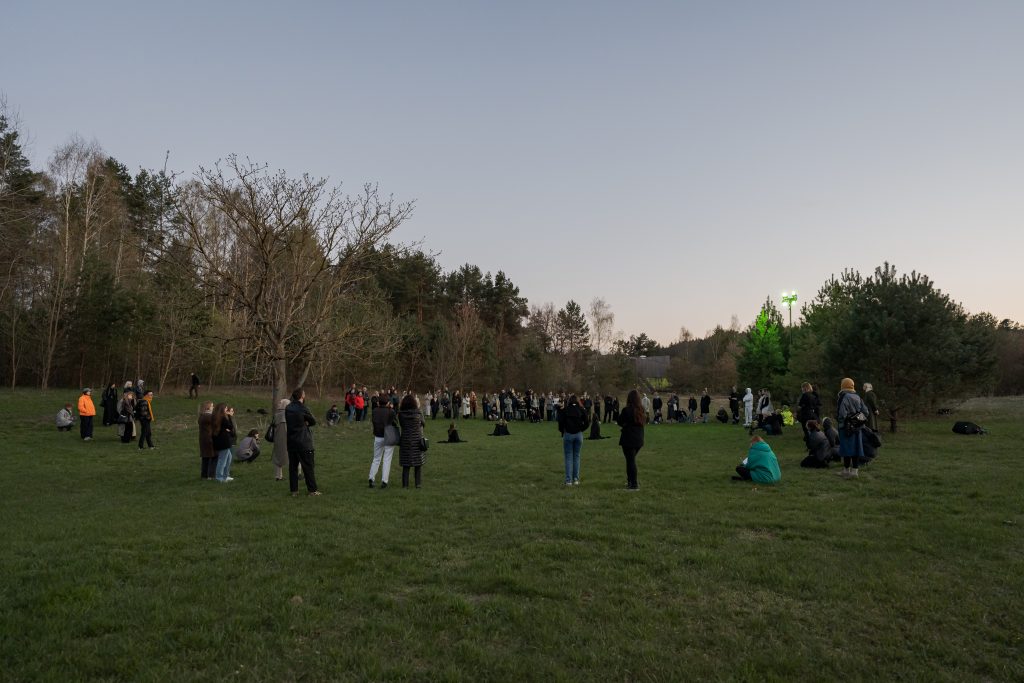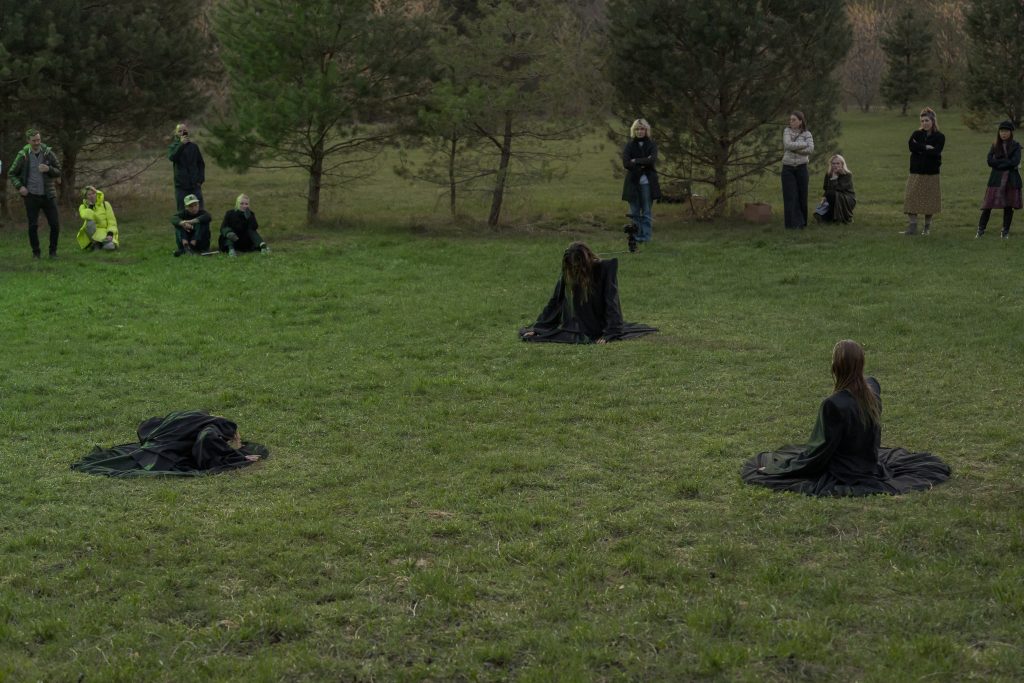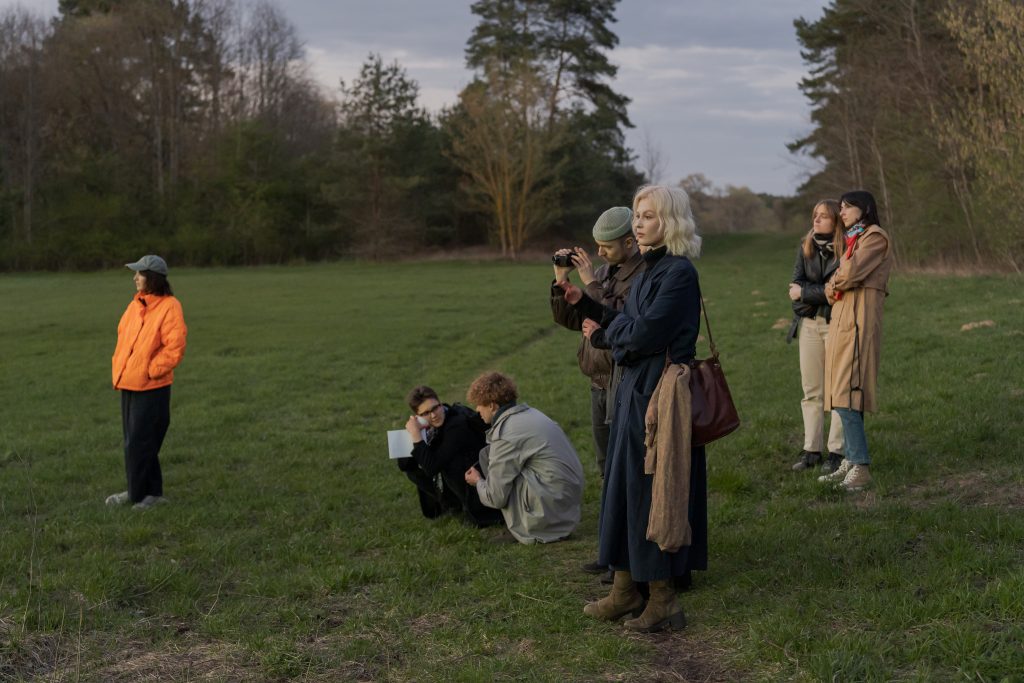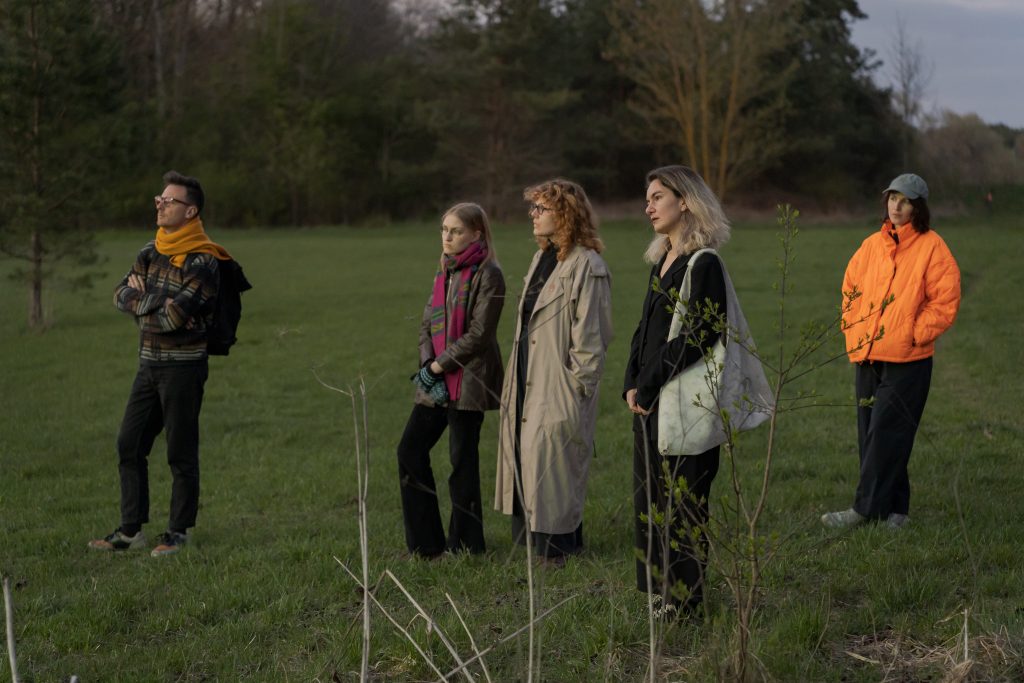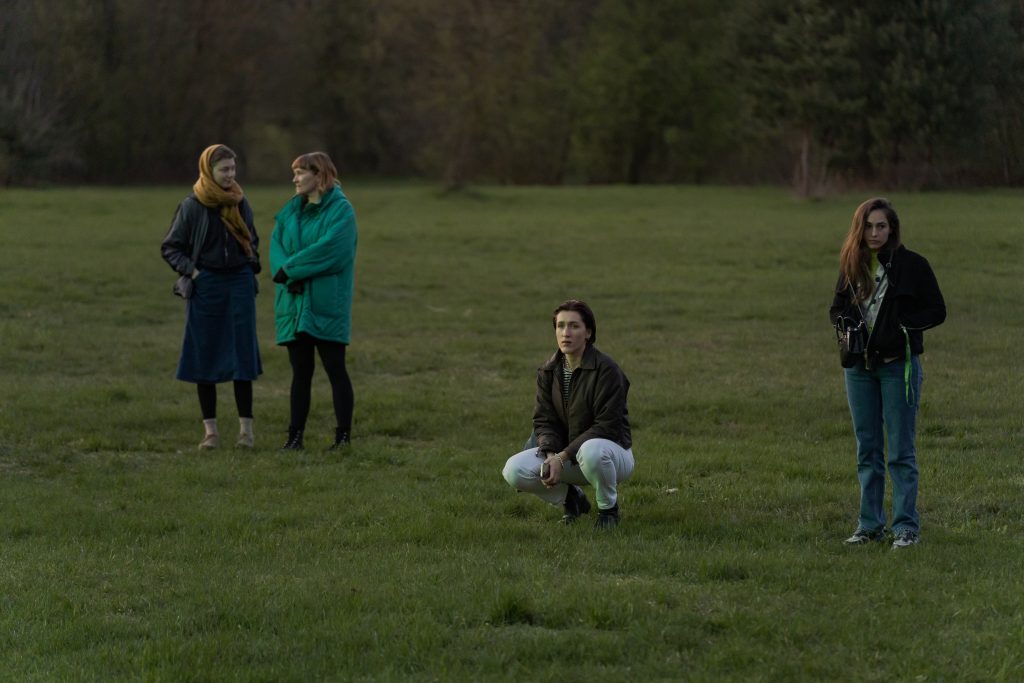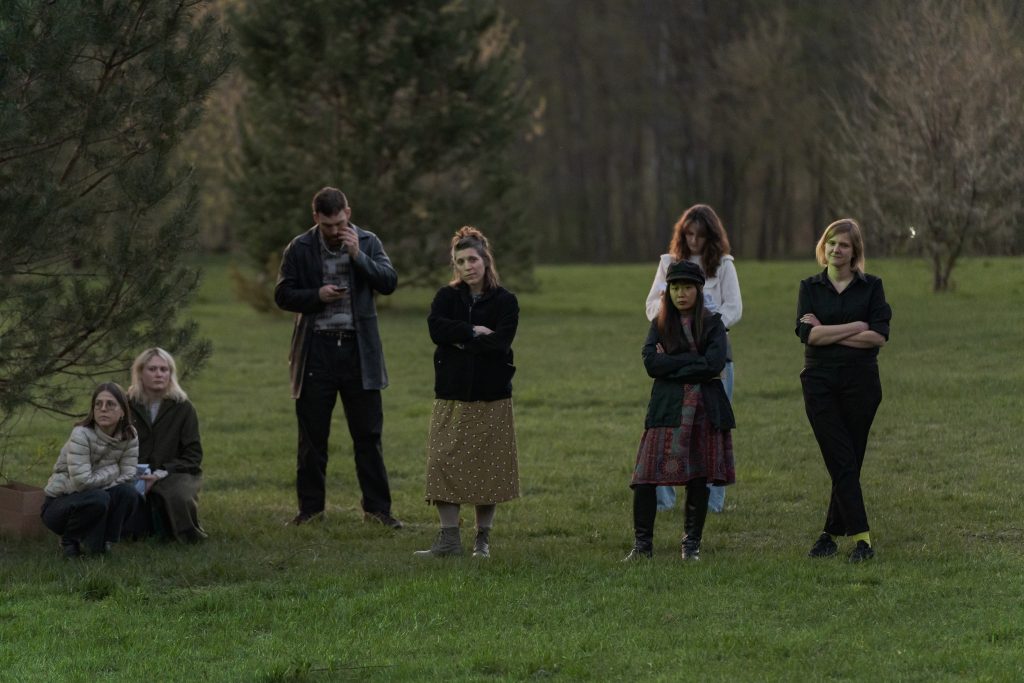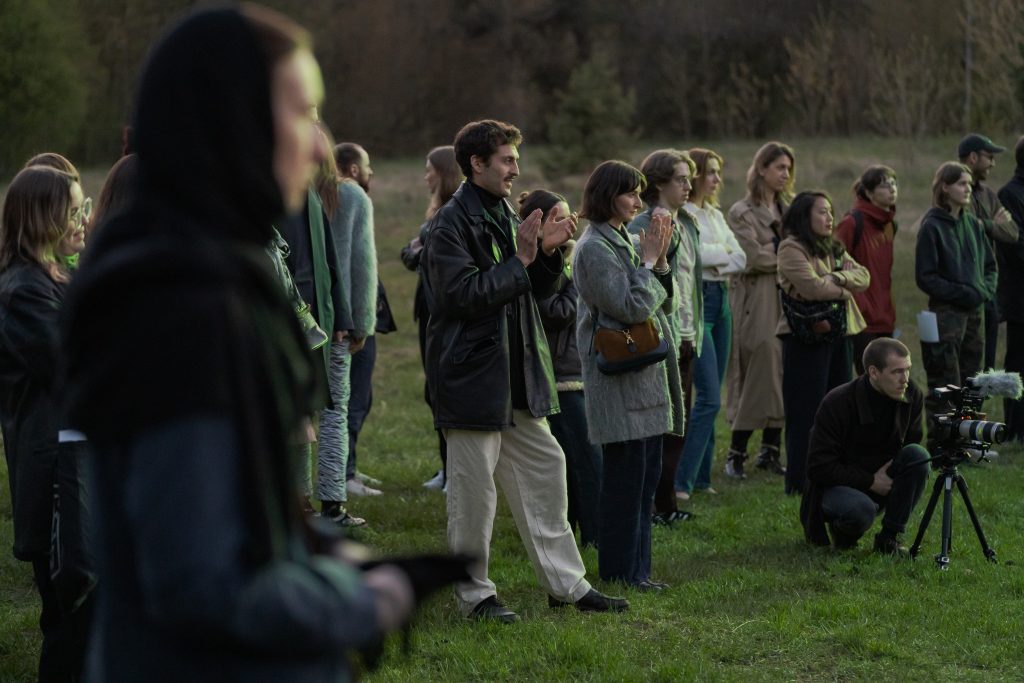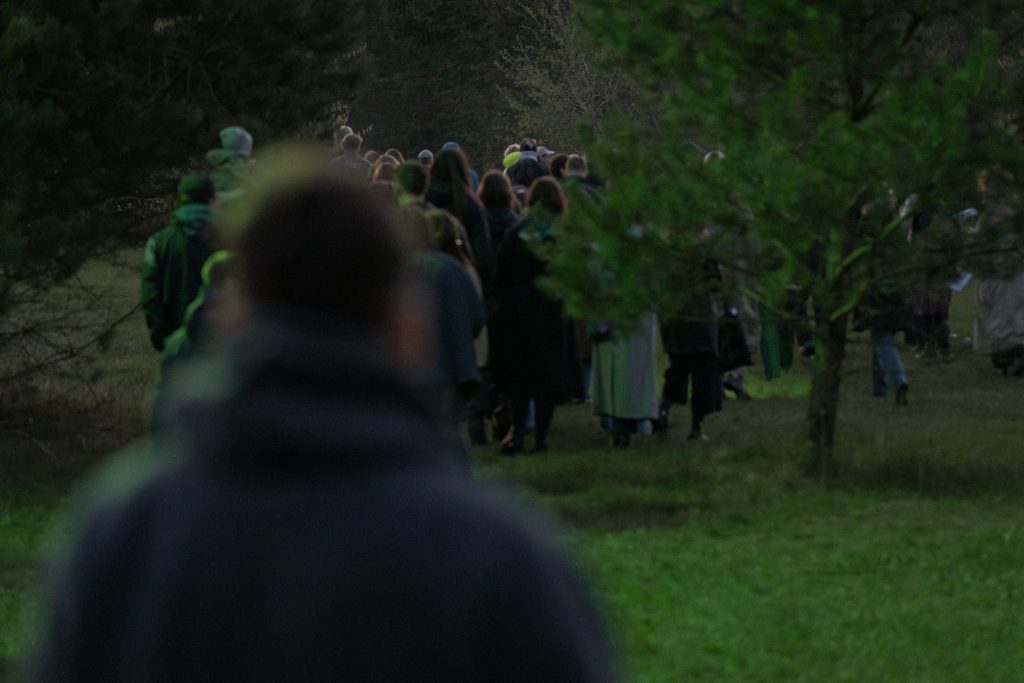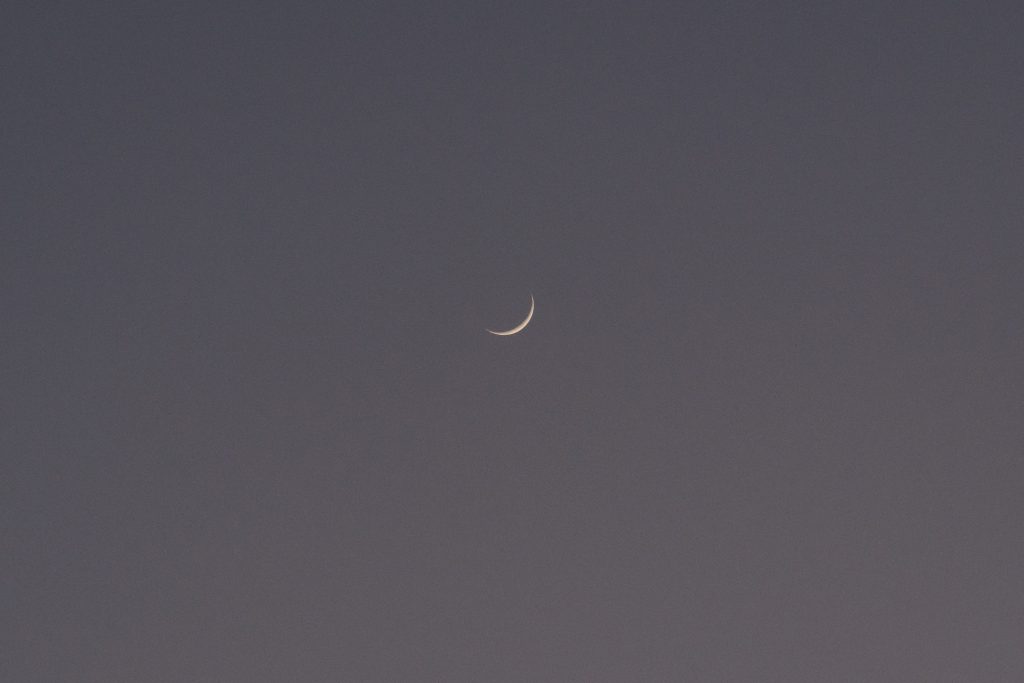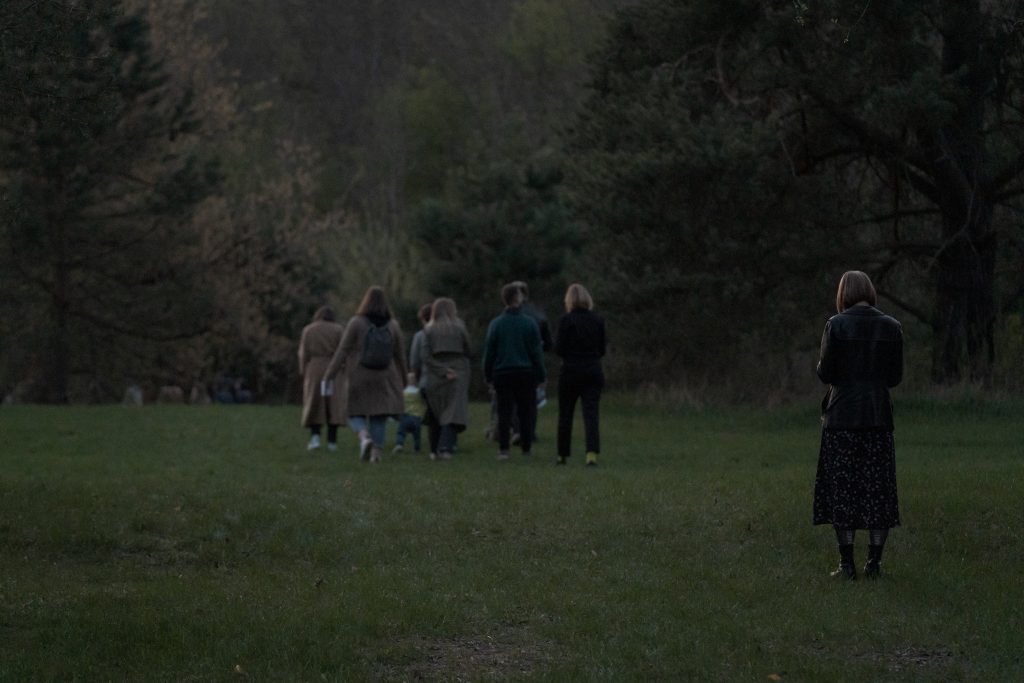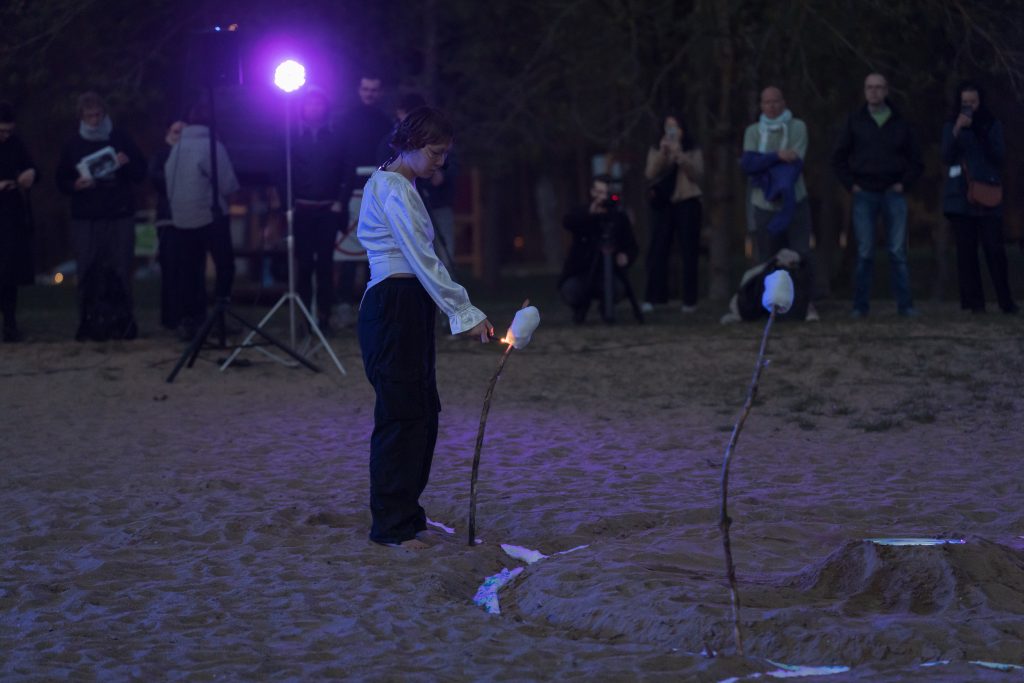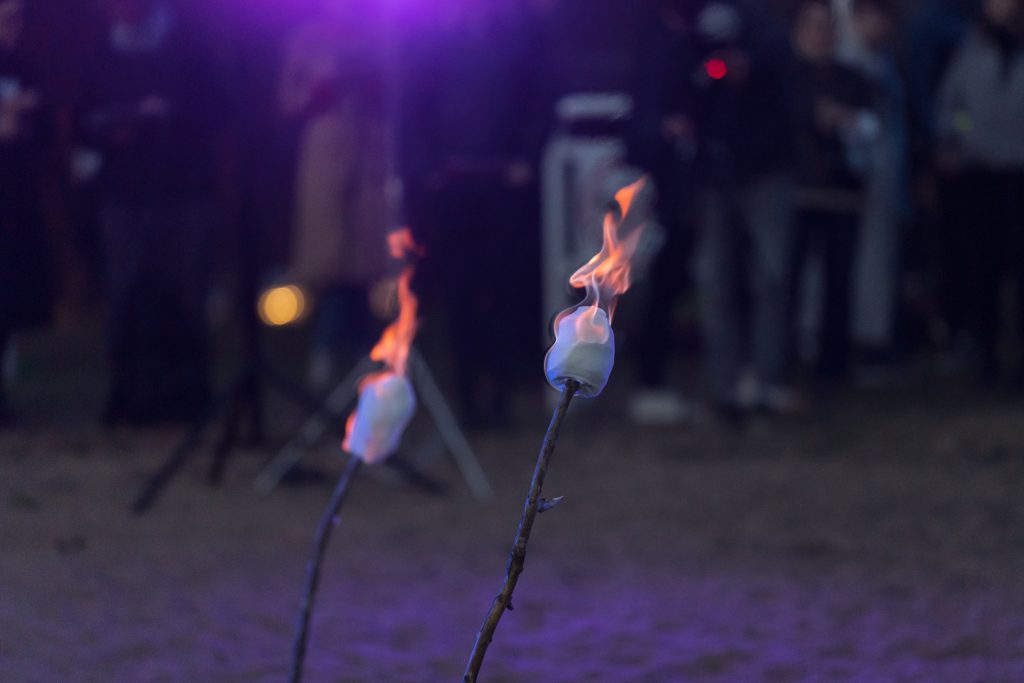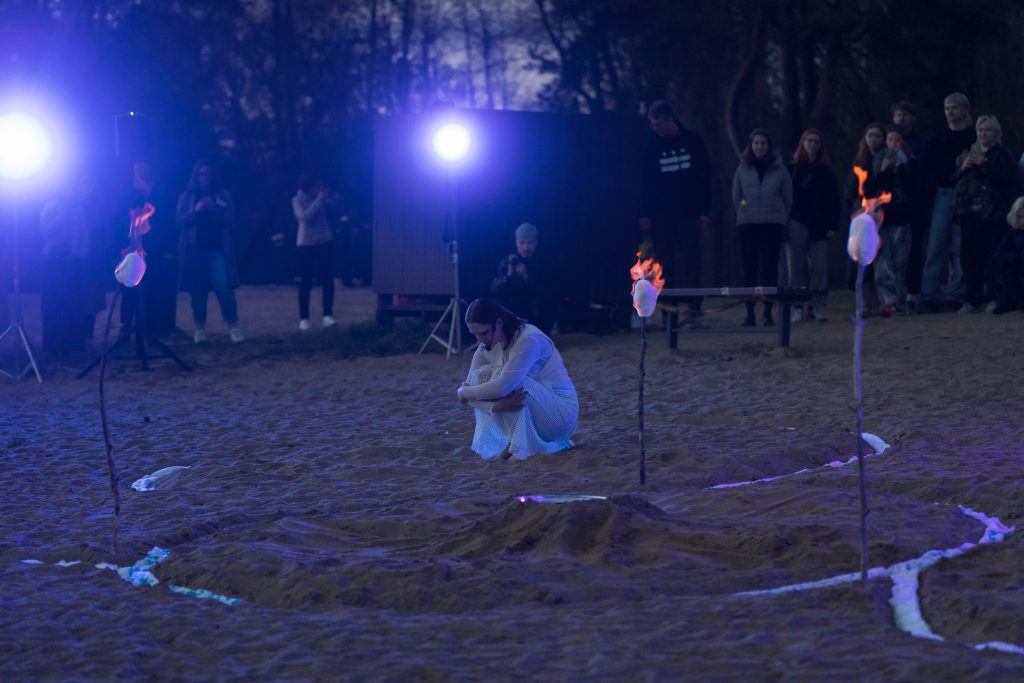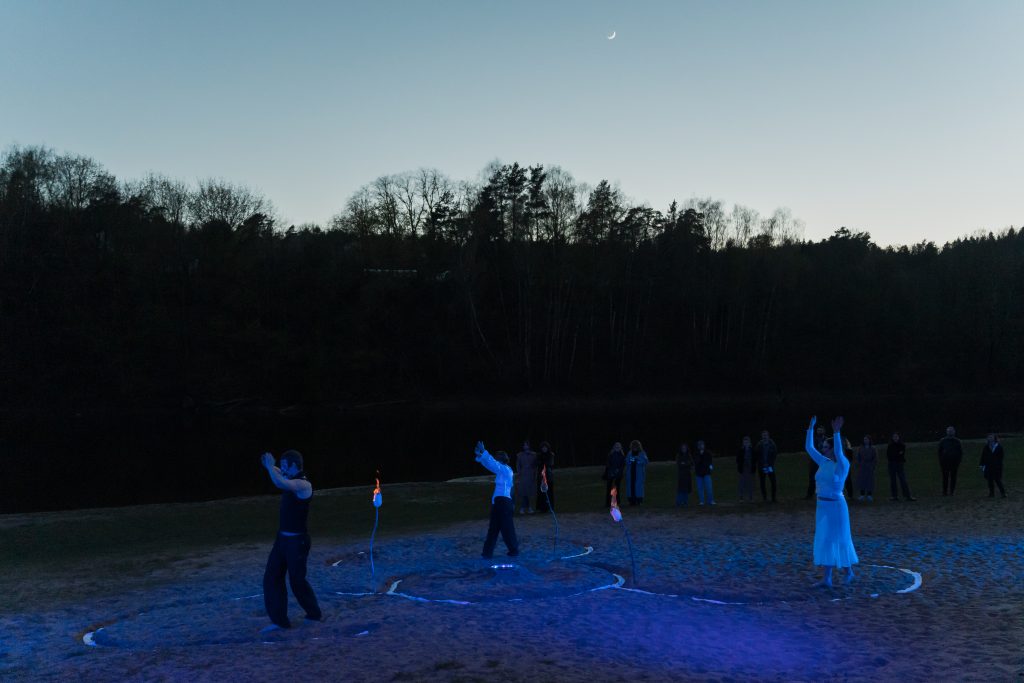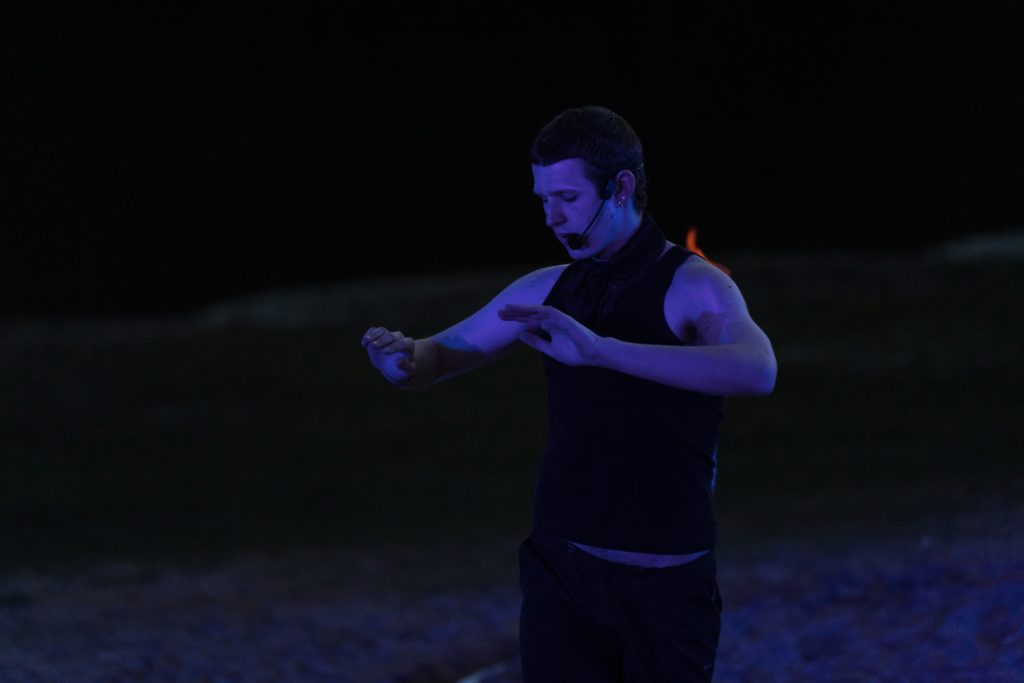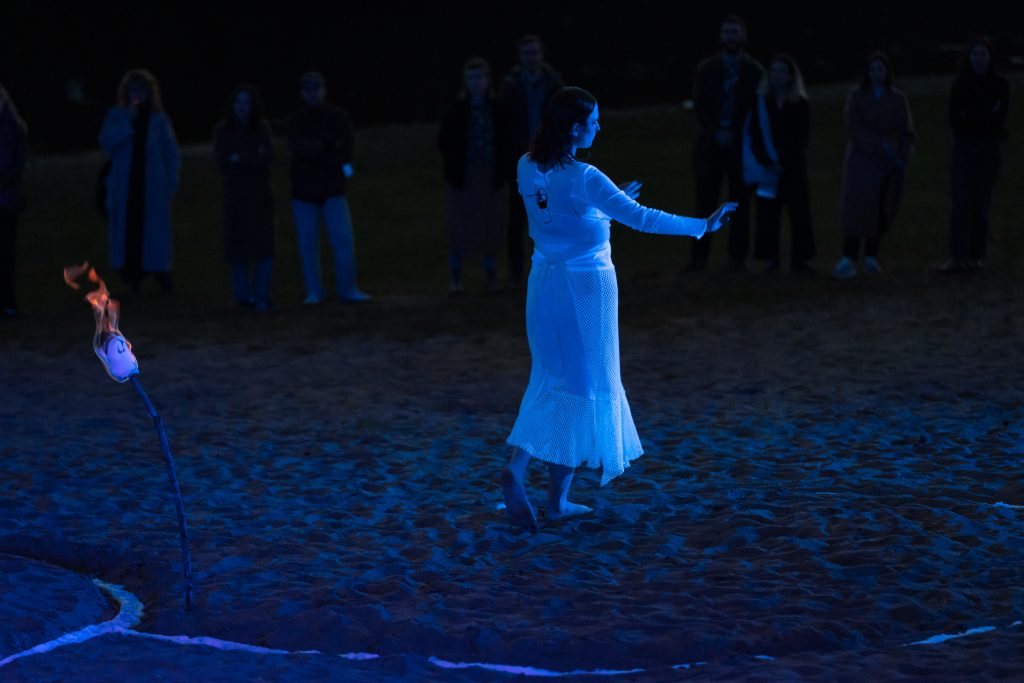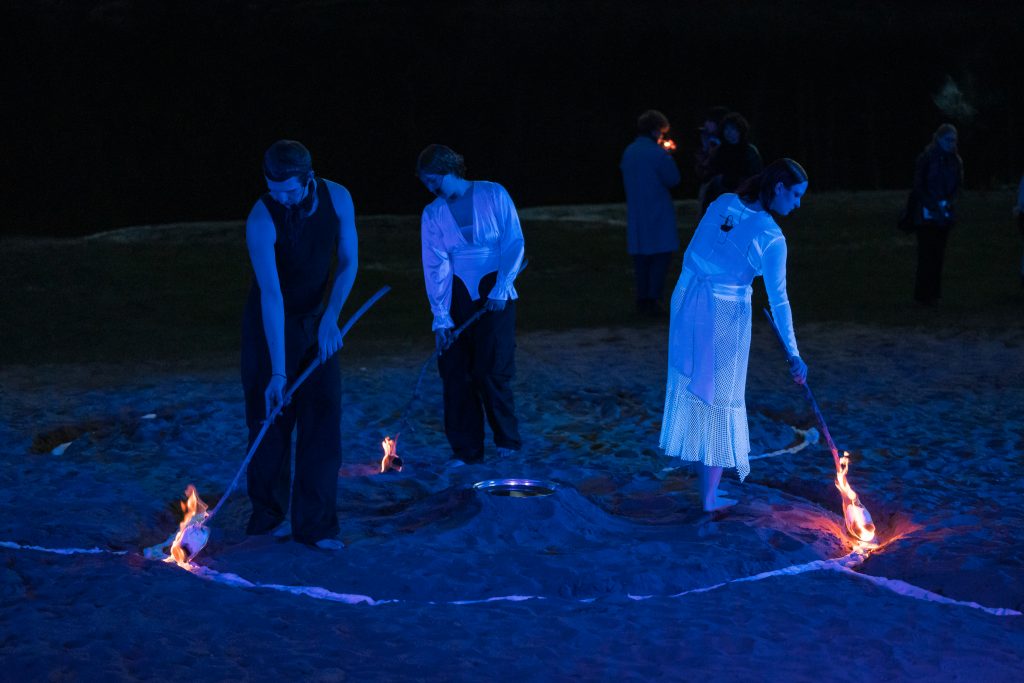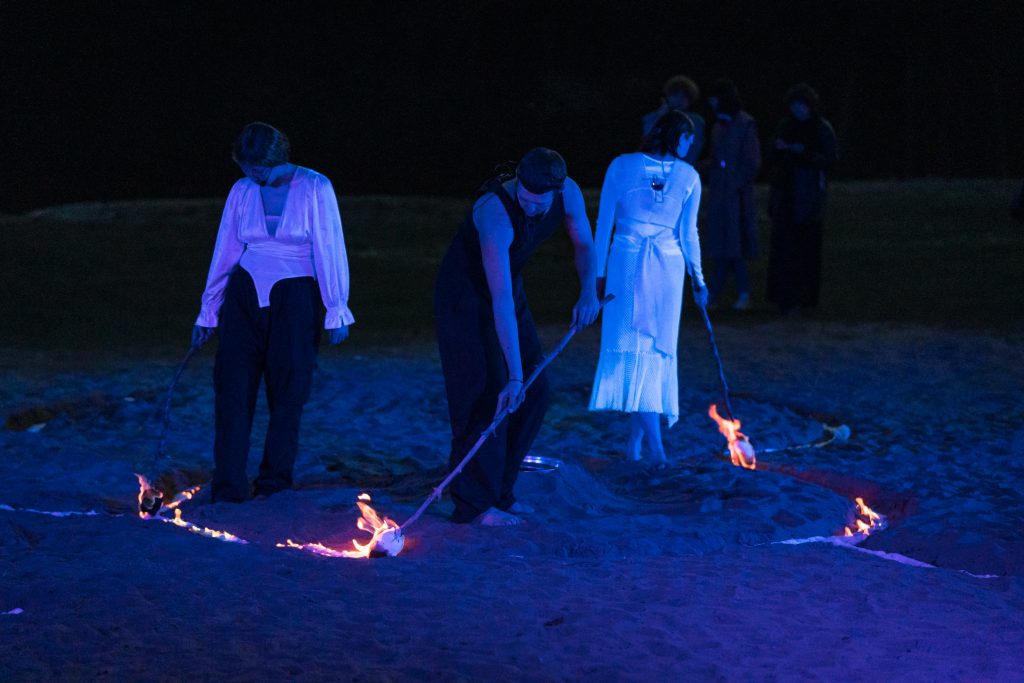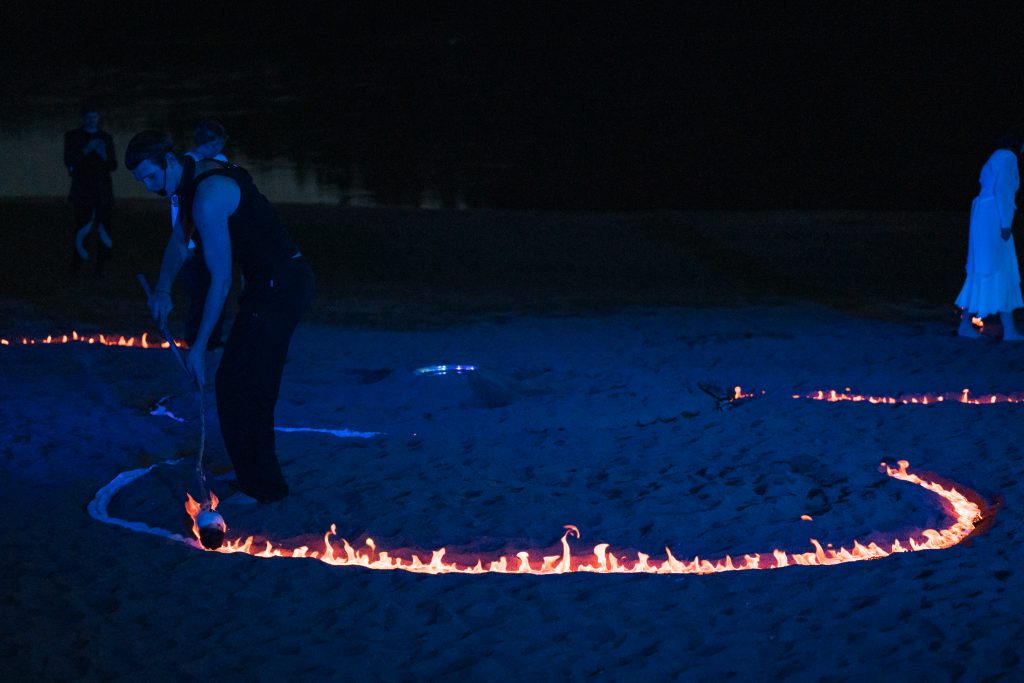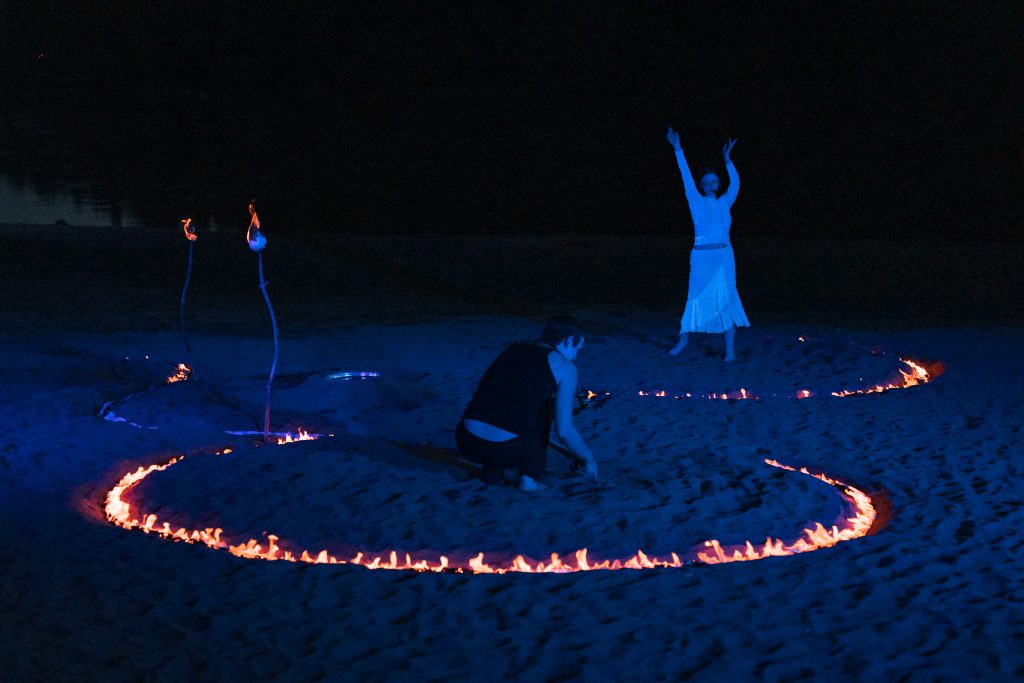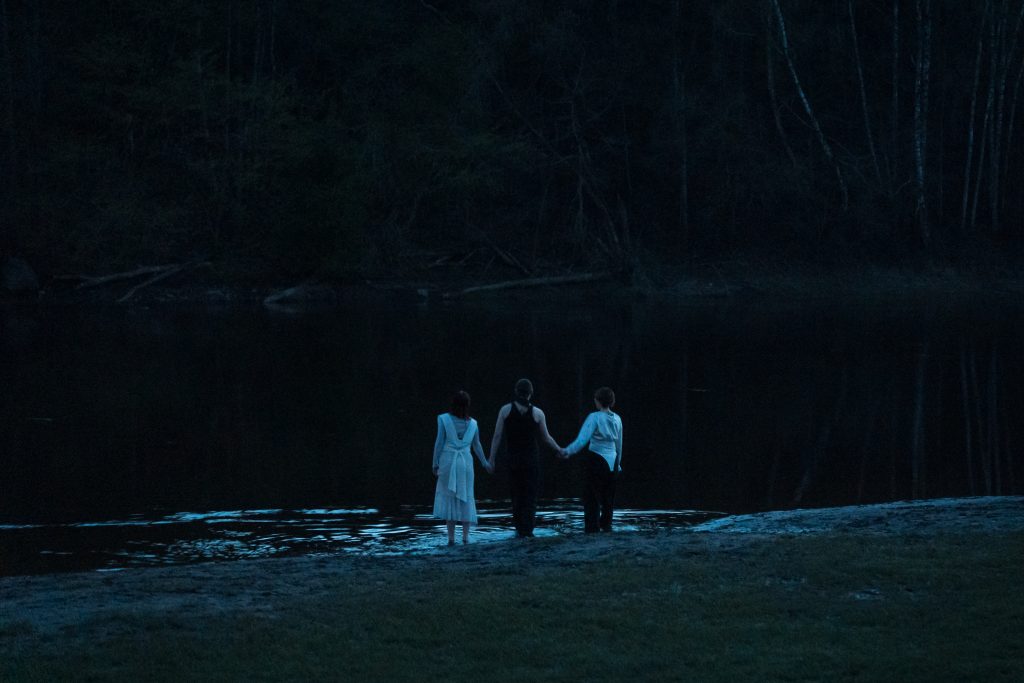 On the third day of the event, 22 April, when the World celebrated the annual Earth Day, the audience was invited to reconvene at Rupert's premises in Valakampiai and wrap up all the emerging thoughts and practices in the concluding discussion of the symposium. Following the rhythm of the dusk settling in, an artistic programme unfolded together with artists Jasper Griepink, HASHIA, Jenna Sutela, Barnett Cohen, Marissa Lee Benedict and David Rueter, and Ngoc Nau. 
Earth Bonds' performance programme explored spaces of confabulated survival, where ongoing memories of economic anxiety are supplanted by sympoietic tales of kinship. The artists who was performing utilised Rupert's infrastructure and its serene surroundings, addressing creative tensions between technoscience and naturecultures. Grasping soil and sifting through decentralised particles, the event guided the audience through worlds in motion.