Marissa Lee Benedict & David Rueter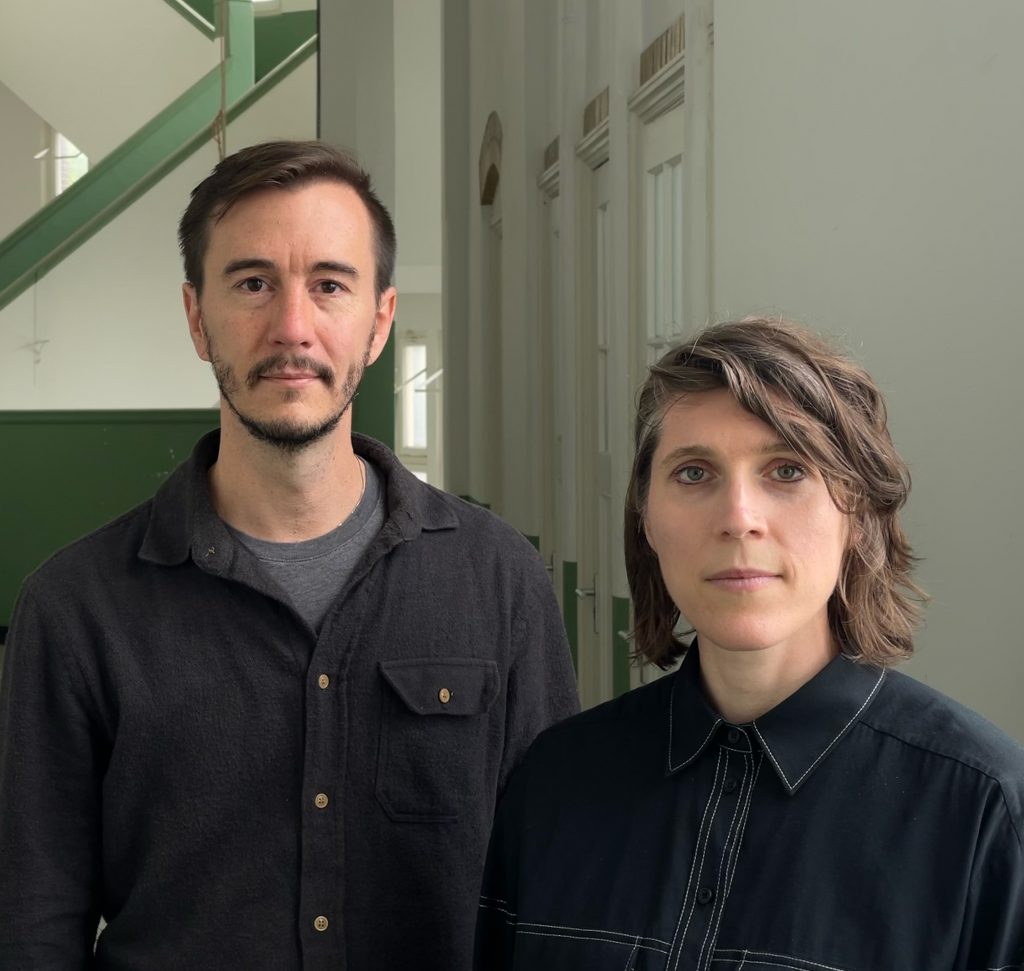 Marissa Lee Benedict and David Rueter's (USA/Netherlands) collaborative site-adapted videos, sculptures, and drawings intercept objects and document processes that extend beyond one's peripheral vision. Often working with architectural or infrastructural elements hidden in plain sight, the duo lodges materiality, voice, intimacy, and at times their own bodies, into the heart of abstract and technologically-produced spaces.
Benedict and Rueter have exhibited works at the 34th Bienal de São Paulo; The Renaissance Society at the University of Chicago; The US Pavilion for the 2018 Venice Architecture Biennale; The Arts Club of Chicago; The Museum of Contemporary Photography, Chicago; and Contemporary Art Brussels, amongst others. They have received major grants from institutions such as the Graham Foundation for Advanced Studies in the Fine Arts (US); the National Endowment for the Arts (US); and the Joan Mitchell Foundation (US).
Their work has been reviewed by publications such as Artforum, Revista, Agenda Magazine, and Hyperallergic, and recently put out a book on their collaborative work with Daniel de Paula, deposition (2018–ongoing), with Mousse Publishing. They have participated in numerous international artistic residencies including Rupert, the Banff Centre, and the Jan van Eyck Academie.