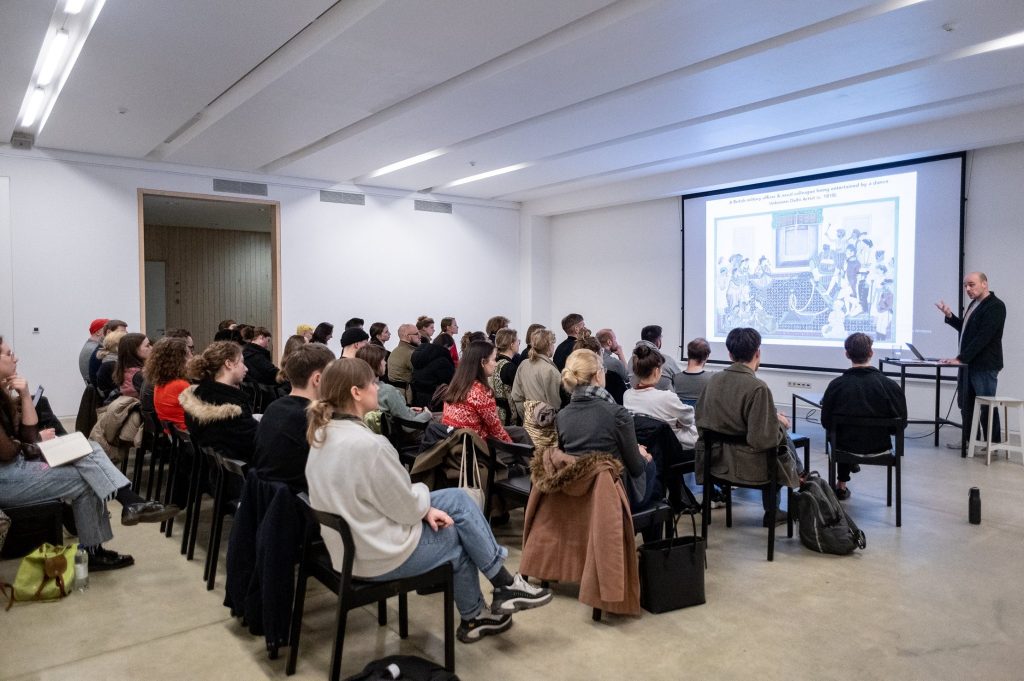 Rupert's public programmes are dedicated to creating platforms for conversation and learning. The formats of the public programmes include talks, seminars and workshops, exhibitions and showcases, screenings and online contributions. The public programmes include local and international contributors from a wide range of fields as well as Rupert's residents to offer diverse perspectives on the subjects the programmes explore.
The public programmes are conceived as a continuous and open learning process and are regularly developed in collaboration with participants of the residency and alternative education programmes.
As part of the public programmes, each year Rupert organises multiple contemporary art exhibitions and events in Lithuania and abroad, bringing together Lithuanian and international practitioners to present their work to a wide range of audiences.  The public programmes aim to experiment with presentation formats and audience engagement and are educational in nature. 
Every year, the public programmes are supplemented by sound art events presenting cutting-edge Lithuanian and international sound artists. The events strengthen the relations between sound art, new media (digital, virtual, biotechnological art), performative and the visual arts while developing new audiences and communities. 
2020 Public Programmes – Care and Interdependence
In 2020, the public programmes are guided by ideas of care and interdependence, particularly from the perspective of disability rights, studies and artistic practice.  The programmes bring together local and international speakers from diverse backgrounds, including law, activism, academia and the arts. They also involve a number of Rupert's residents and locally-based artists presenting their work in relation to the programmes' ideas.  The aim of the programme is to raise awareness of practices of care and inclusive cultural work from local and international perspectives. We hope the programmes will also help support the development of more accessible cultural organisations
The public programmes this year have been developed to address widespread ideologies of individualism and competition.  Such ideologies have emerged increasingly under a social-economic system characterised by neoliberalism. The consequences of this include creating or entrenching division and systematically devaluing care, both as a form of labour and as an ethical principle.  It is also an ideology that fails to recognise the basic premise of interdependence, which concerns how we are all, in varying degrees, mutually dependent on and responsible to each other and our environment. 
The programmes aim to critically examine why this ideology of competition and individualism has become so powerful while also exploring alternatives to it. Drawing on a range of perspectives, the programmes consider what interdependence can mean for practices of care, power relations and forms of solidarity, not just in the arts but in society more generally.