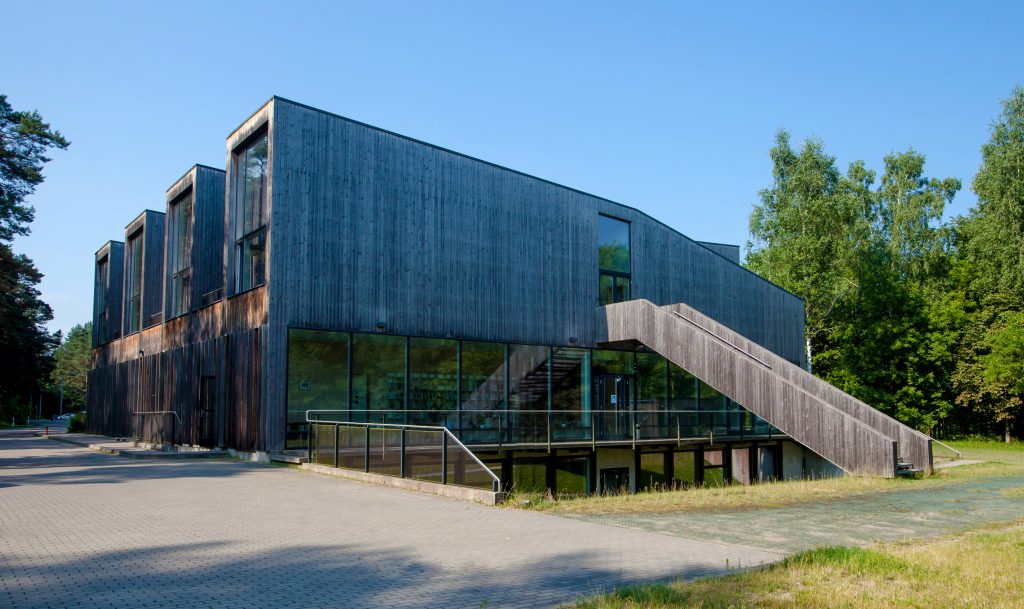 Rupert is an independent, publicly funded centre for art, residencies and education, located in Vilnius, Lithuania. Rupert has been operating since 2012.
Rupert's mission is to establish close cooperation between artists, thinkers, researchers and other cultural actors through transdisciplinary programmes and residencies. Rupert is committed to integrating with the social and cultural life of Vilnius and Lithuania, while also maintaining a strong international focus.
Rupert manifests this mission through three related programmes: the residency programme, the alternative education programme and the public programmes.  They are all  dedicated to creating platforms for conversation, research and learning. Through these programmes, Rupert supports local international thinkers in realising their projects and establishing their creative practice on an international scale.
Rupert's alternative education programme is a para-academic and interdisciplinary educational platform. It is does not grant an academic degree and seeks to fill the gap between art education and professional work by providing a platform for young and promising creators to start their careers on an international level. The programme promotes knowledge exchange and seeks to complement the academic field with self-study practices while bringing individual creators into a community.
Each year, a small group of people is selected to take part in the programme, giving them an opportunity to implement their projects and receive the practical and theoretical assistance. During the course of the programme, participants are involved in an activity-based learning process,  and they are given the opportunity to present publicly their projects.
Rupert's residency programme is suited to local and international practitioners working in the cultural field.  This includes artists, writers, curators, cultural managers and academics. Rupert provides the residents with the opportunity to live and create in Vilnius while developing their individual projects and immersing themselves in the region's creative sphere.  
The residents are given the opportunity to work closely with the participants of Rupert's alternative education and take part in Rupert's public programmes.  Rupert's curators facilitate connections with the local cultural scene, organising studio visits and public presentations of the residents' work. An open call for the residency is announced once or twice a year. Participants are selected by a panel of Rupert's team members and an invited guest.  
The public programmes are a curated series of lectures, creative workshops, seminars, exhibitions, screenings and online contributions taking place in Lithuania and abroad. The public programmes are developed closely with the residency and alternative education programmes. Each year the public programmes include Rupert's residents and local and international contributors from a wide range of fields to offer diverse perspectives on the subjects the programmes explore.  
All of Rupert's programmes are free of charge.
Rupert's programmes are financed by Lithuanian Council for Culture, supported by Nordic Culture Point, Vilnius Municipality, "Tech Zity" and other sponsors.
Rupert is an institution initiated by Darius Žakaitis in 2012.