6th Rupert Alternative Education Participants announced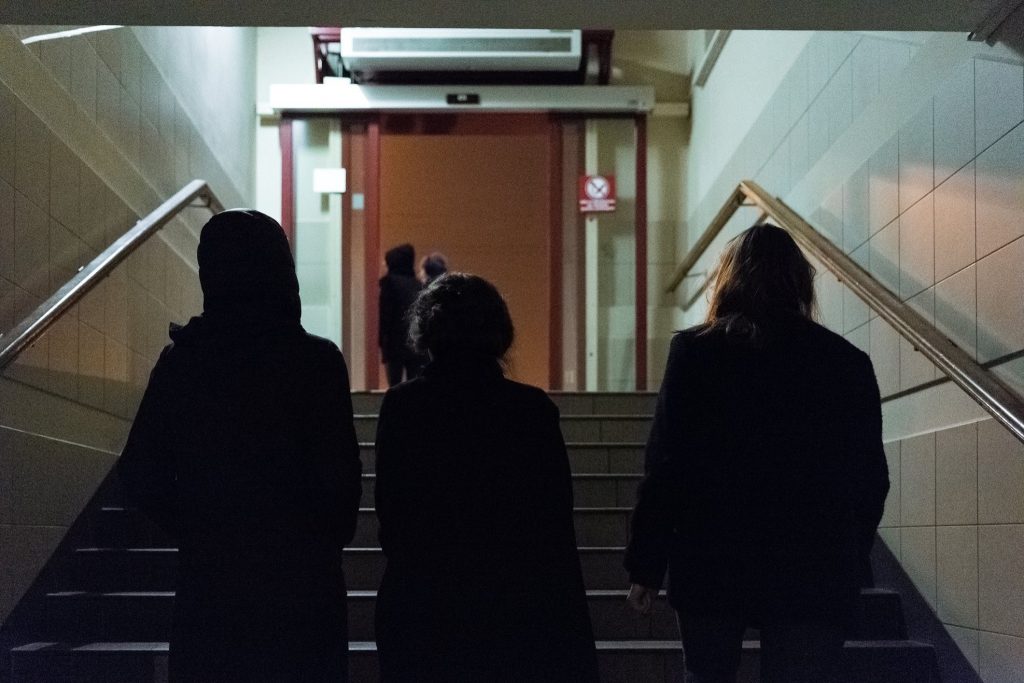 We are excited to announce the participants of the 6th edition of Rupert's Alternative Education Program which will run between March and September 2018. They were selected by a jury, consisting of Adomas Narkevičius (Rupert Curator of Residencies and Alternative Education), Justė Jonutytė (Rupert Director), Darius Žakaitis (Rupert Board of Trustees), Lolita Jablonskienė (Rupert Board of Trustees), Deividas Rafanavičius (Rupert Board of Trustees).
Monika Janulevičiūtė (LT) and Antanas Lučiūnas (LT), Milda Januševičiūtė (LT), Ona Juciūtė (LT), Marjolein van der Loo (NL), Vytautas Stakutis (LT), Rytis Urbanskas (LT), Naglis Kristijonas Zakaras (LT), have been selected to take part in the program, anticipating a year of lectures, reading groups, trips and workshops that will be led by Joanna Warsza, Orit Gat, Jörg Heiser, Martha Kirszenbaum, Myriam Ben Salah, Fatos Üstek, Owen Griffiths, Laurynas Adomaitis and other local and international tutors (to be announced). During the program participants will also receive personal mentorship and develop individual and group projects.
Marjolein van der Loo (b. 1987, NL) has had several positions in the arts, ranging from curator of exhibitions to a facilitator in public and educational programmes. She organises close collaborations and collectively produces projects that create in depth exchanges for both practitioners and audience from various disciplines and backgrounds. These exchanges are organised around expanded modes of relating to sensory experience. For the Alternative Education Program she will work within her project, Almanac for an Artistic Practice: a calendar and handbook that serves as a guide for incorporating planetary forces into creative practices.
Milda Januševičiūtė (b. 1990, LT) has recently finished Master's degree in Arts and Culture Sociology at Erasmus University of Rotterdam and is currently working at A Tale of a Tub gallery, Rotterdam. Before completing her Master's, she worked with various cultural projects for over nine years. During the program, Milda will work with the project called Panchakarma – a hybrid documentary about the environment and surroundings of a small Ayurvedic clinic in the village Puttaparthi, India. The clinic specializes in the body and mind detoxification programme called panchakarma. Milda spent there three weeks researching, collecting interviews, sounds, visual information and more. Her work will focus on profound insights from trip documentation mixed with personal experiences.
Monika Janulevičiūtė (b. 1990, LT) and Antanas Lučiūnas (b. 1997, Lithuania) work as an artist duo. As practitioners they are coming from slightly different but interlocking perspectives, and much of their practice looks to incorporate collaboration and conversation. Monika is an interdisciplinary graphic designer and researcher. Antanas is currently studying Sculpture at Vilnius Academy of Arts. During the Alternative Education Program, they will continue their project The Great Outdoors: GIRLS ON FIRE, which they presented in December, 2017 at CAC Vilnius and which won "JCDecaux Award". Their project looks at 'density' and explores ways of opening conversations between practitioners and audience.
Naglis Kristijonas Zakaras (b. 1991, LT) recently completed his Master's in Sculpture at Vilnius Art Academy (2017). His artistic practice looks closely at history and explores the relationship between the individual and art object. While participating in the Alternative Education Program, Kristijonas will continue with his project, FIAT (Lat. let it be done), a research project, as well as an artwork, which draws inspiration not only from everyday life but additionally from nature, humanitarian and social sciences, and seeks to enable the creation of 'system models'.
Ona Juciūtė (b. 1988, LT) is a visual artist. Her practice could be described briefly as involving the transformation of visual experiences into physical objects. She is currently doing a Master's degree in Sculpture at Vilnius Academy of Arts, while also working in curating. She has received a JCDecaux award for the best young artist in 2016 and was awarded with a prize by artist Aleksandra Kashuba in 2017. At Rupert, she is planning to continue one of her previous projects. The new piece will focus on disassembling luxury products from the fashion industry into the smallest constituent parts she can manage, then sewing these pieces back again while allowing chance mistakes to arise in doing so. With this project Ona wants to explore how things are actually made and what is the role of an individual in the process of production.
Rytis Urbanskas (b. 1991, LT) graduated from Vilnius Art Academy in 2017 with a Master's in Sculpture. Rytis explores the relationships formed between listener and the sound emitter by manipulating both sound equipment and the content produced. During the Alternative Education Program at Rupert, Rytis will develop his project HEAR WHAT YOU WANT™ which analyses soundscaping as a means through which social relationships are formed and controlled.
Vytautas Stakutis (b. 1990, LT) is an artist, illustrator. He graduated from Vilnius Technology and Design College, Graphic Design degree. He is drawn to urban life themes exploring commonness and daily surroundings. In Rupert, he will work on project with working title of Artificial Beauty. This project explores the relationship between reality and artificial reality, and explores aesthetic experiences. Using common waste as the key objects in his work, his project seeks to move away from the apocalyptic narratives surrounding our relationship to ecology.
Rupert Alternative Education Program is kindly supported by Lithuanian Council for Culture and Ministry of Culture of the Republic of Lithuania.
Image: the final event 'Doesn't Have to Be As Ever' of 5th edition of Rupert Alternative Education, Žygimantas Kudirka – Welcome to Lithuania audioguides of alternative reality, photo – Andrej Vasilenko.