Alternative Education Programme's Public Lecture #6 Arts of the Working Class — ARTS OF THE WORKING CLASS: The labor of change isn't self-evident and it can be self-exploitative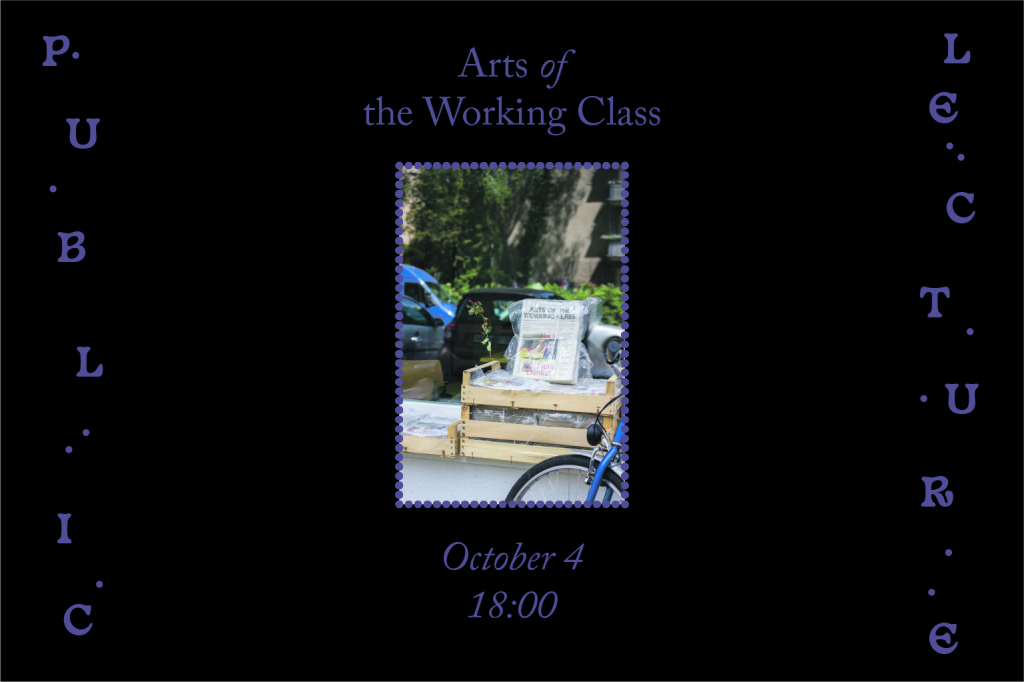 Date: 4 October
Time: 18:00
Location: Vilnius Tech University, Faculty of Architecture, Pylimo st. 26, Vilnius
The lecture will be held in English
Rupert's Alternative Education Programme in collaboration with Vilnius Tech University presents a lecture by Arts of the Working Class.
MORE ABOUT THE LECTURE
Arts of the Working Class (AWC) doesn't exist outside of capitalism (yet). This multilingual street newspaper for art and poverty, wealth and society, grapples with the ruins of working conditions and emerges from them. Conditions that demand immediacy instead of stability, that praise competition over solidarity/coalition – yet despite this ethical dilemma its makers don't give up. In this introduction they will share previous and current strategies to create the luxury of integrity – a union for artistic workers and research on collective organizing.
ABOUT THE ARTIST
Arts of the Working Class is a bimonthly international street newspaper based in Berlin, Germany, and distributed globally. Its name reacts to the erosion of class identity and class consciousness in contemporary society, specifically within the arts. Founded in 2018, it moves in the spirit of three tenets: Pointing the economic gap between different actors in the system of art, the street newspaper aims to redistribute wealth and generate an income for the many, not the few. Undermining the dictates of the attention economy by featuring underrepresented/underfunded projects and authors, next to more popular or celebrated ones; questioning the representation of internationality in the identitarian-political symbolic economy, it is published multilingually, in order to engage with different communities and acknowledging that not every piece of writing can be adapted to the standards of hegemonic English.
Arts of the Working Class also commemorates the many artworks and artists that problematise the values of incessant self-promotion, virtuosity of independence and distinctive competition. After more than 15 issues of our street newspaper, the publishers – Pawel Sochacki, María Inés Plaza Lazo, Alina Kolar are hopeful about the many encounters they have already had with authors and artists, as well as about the encounters on the street.
Rupert's activities are supported by the Lithuanian Council for Culture
Partners: Vilnius Academy of Arts, Vilnius Tech, Tech Zity