Anastasia Sosunova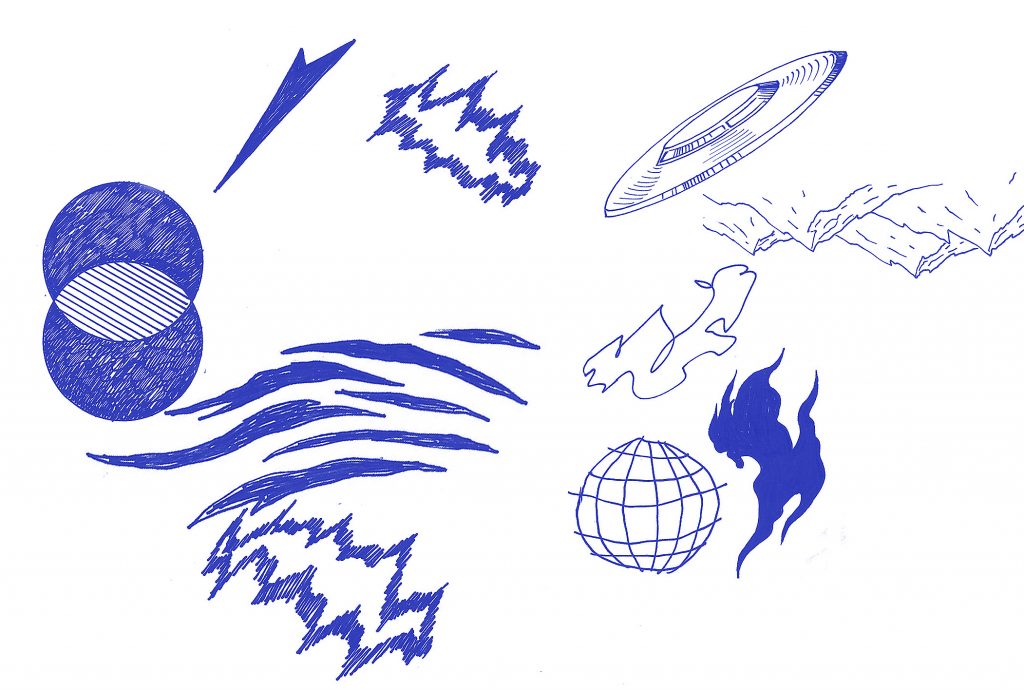 "After successfully solving problems in a wide variety of fields, NN simply had to resolve the ultimate conundrum of the meaning of life. So he did." Excerpt from the anonymous letter.
One talk show host revealed a secret of how they used to sort out the avalanches of fan mail they got when people still sent in paper letters. And the trick was simple: look at the last page of the letter, and if it's filled with writing all over, no margins, and if you see a lot of grandiose concepts flashing in the text,throw this letter away, immediately, the writer is most likely obsessed and self-absorbed. They can go on forever without conclusion or closure, and only the end of their paper sheet is stopping them from doing so. Well, that's exactly my style, I thought, starting my letter to Jonas Mekas.
All the statements in the world are disputable and potentially incorrect except the ones stating what we feel. We might end up just exchanging complaints and emojis, or end up being honest and awkward; not entirely sure yet. Like in the legendary and slightly paraphrased statement of Natalie Wynn: I don't feel like a woman, I don't feel like a man. I feel like shit. I feel like shit – and this is also a good beginning for a letter.
I often wonder when was that short glimpse of beauty which started this dissociation. Like, maybe, when I threw a cigarette butt into the fireplace at one random hippie gathering in the Lithuanian woods, and was condemned for disrespecting a sacred fire. You know, maybe this is the moment when I started being so angry with all the people who had a sense of tradition or belonging. I can barely feel any connection to anything, and I'm jealous for the ones who do. Even the paragraphs of this essay might feel a little bit disconnected from one another.
Some say we will never know whether we find ourselves on the wrong or right side of history (and I kind of agree with that), but this idea presumes that history has an endpoint and a singular view, where the final judgement of sides will be established. Personally, I would like to think that reality has many faces, and yes, sometimes you can find yourself on a very wrong side of someone's reality. This thing got to me, when one dear person with a mental illness distanced themselves from me because they had a feeling I work for Russian intelligence. Sometimes I become a Kremlin spy, other times I work for the KGB, and well, once I heard I was a Chekist, which proves, as you see, that not just history, but reality itself isn't consistent.
A few weeks ago, I visited the staircase of the block I grew up in. Although the apartment belongs to another family now, the shared staircase has remained untouched. Twenty years ago, I and my best friend put a tattoo sticker of a Pokemon on the wall next to my door, and I could still see the remains of it now. To see that sticker was mind blowing, although it's a practical example of a simple idea that our sense of home leaves marks on places inasmuch as homes leave marks on us. During one of Jonas Mekas artist talks, discussing his early poetry, he said that during those years, one could say that he went through his own nervous breakdown or series of nervous breakdowns. 'By the time I arrived in New York I was in one thousand pieces, I was not in one piece', he said. And when I read his early poetry, filled with longing for the homeland and its traditions, patriotism and sentiment, I feel how alien this reality is to me, like a concept of that sacred fire. But then, maybe, this utopia of home held a thousand pieces of Mekas together. Some say utopia is a political and existential necessity.
I have this strange and loose association of utopia with an island, a safe space of being in control of a dream. Be it a 1969 Ginger Island project by George Maciunas, or a plan of Arturas Zuokas to purchase an Oxia Island in 2011 and name it Dausuva, a century old geopolitical project for Lithuania's back-up state. An island is a visionary project. Artistic autonomy is a visionary project. For me, homeland is a visionary project, too.
You know the feeling when you are sitting in a heated panel discussion, where the issues you care about are being discussed, and it slowly comes to you that these two hours will not be enough to sort all of this out. I've been in so many of those situations, including once when issues of the Russian speaking diaspora in Lithuania were discussed. Talking about nationality today, in this stuffy auditorium, felt somehow wearing, outdated, and thus – infuriating. Someone mentioned Lev Karsavin, and the legendary story of how he mastered the Lithuanian language in three months; a silent blame on the ones who didn't. Some people raised their voices, some said that the new generation has no right to speak for the old one, and vice versa. Someone said that it's better for those people in power when we just get simple: when we have an easily described set of beliefs, a set of predictable lifestyles, in fact, a reduced cultural stereotype. I wrote this thought down on the margins of my notebook. When it was over, I left the discussion, silent. It's good that we talk, it's a shame I don't really know how to.
Big names are heavy, you know. Their light decisions and light brushstrokes bear heavy statements. Any influential artist creates their part of heavyweight myths and sentiments which I learned to distinguish from the work I love. When Mekas writes, being the same age as I am now, 'the train departs earlier / don't take many things / let's travel light' – I wonder how did these thousands of pieces of his heart that he brought to New York fit in his suitcase? When he invites us to travel light, I feel the same anxiety as in the airport, waiting for a Ryanair flight with my oversized backpack. All my light decisions and light words chase me with their heavy consequences, that's how you learn slowly to overthink and unlearn oversharing. The lightness, I repeat, the lightness. There must be a way.