Anti-individualism, empathy and solidarity: toward a collective common creativity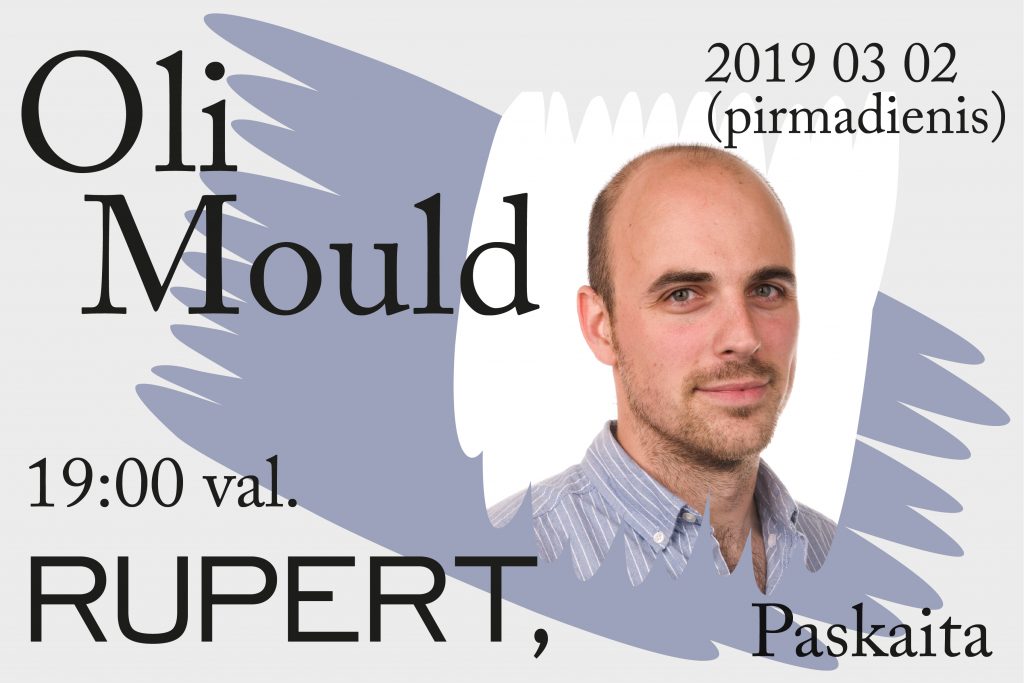 Rupert is pleased to invite you to a public talk by Oli Mould. It will take place on the 2nd of March, 7:00 pm, at Rupert, Vaidilutės str. 79, Vilnius. 
Many of the current ills of this world – climate change, xenophobic nationalism, mental ill-health epidemics and the rest – can be blamed on a rampant self-interest that has fuelled a growth in neoliberal and populist rapacious capitalism. However, self-interest is a socio-political ideological tool that has been carefully nurtured over time, and if understood, can be broken down to create societies that oppose the injustices of capitalism. This talk aims to chart a history of self-interest, and posit alternative ways of thinking the self that are more empathetic and collective, and in so doing chart a possible way of thinking creatively about how we can build a commons that is in stark opposition to the current neoliberal capitalist mode of organising society. 
There is a free bus available for getting to the event from the Vilnius city centre. Register here.
Oli Mould is a human geographer at Royal Holloway, University of London. His work is focused around creativity, capitalism and the commons, in a way that reinvigorates the first, to critique the second, and help build the third. He has published two books, Urban Subversion and the Creative City (Routledge, 2015) and Against Creativity (Verso, 2018). He has also published academic papers on topics such as brutalist architecture, the Calais Jungle refugee camp, urban subcultures and urban theory. He regularly contributes to The Conversation and OpenDemocracy and has work published in CityLab and Prospect. 
The event is free of charge and will be held in English.
Rupert's programmes are partly supported by Lithuanian Culture Council.
Find the information about building accessibility here.