April-May short residencies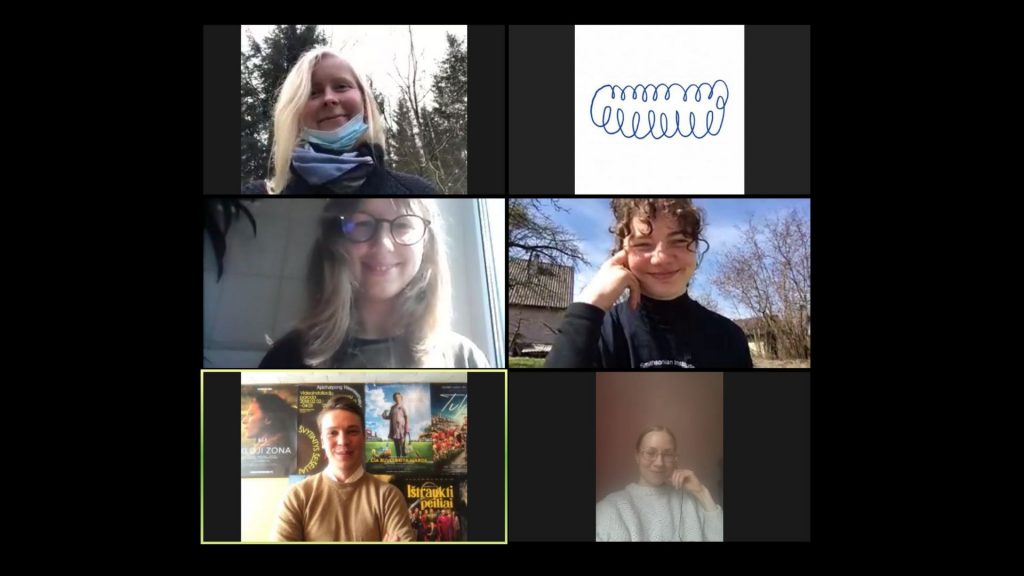 We are happy to announce artists, curators and researchers who will reside in Rupert from this week till the end of May.
Aistė Ambrazevičiūtė – experimental architect and digital artist based in Kaunas, Lithuania. During her master studies, Aistė formed her personal interests towards architecture and it's shifting definition. She found her strength in the experimental and interdisciplinary part of the discipline, which in practice is often being excluded. Therefore, she is constantly searching interrelations between nature-based elements, where it is important not only the imitation of visual forms but also its hidden wisdom. In 2019 she created Plantasia Lab- a multidisciplinary art platform, celebrating the beauty of natural form, diversity and materiality. Goal of her practice is to enhance the relationship between the man-made and natural environments to create the unimagined. During the residency Aistė will work on her project "Forest Tectonics" and plans to realize the creative part of it- collect the surrounding forest's surface artefacts, create the digital catalog of it and translate them to a big size dynamic surface animations- inviting the forest indoors. Later, continuing experimental and research-based work process, she will present the unseen architectural material prototypes deriving from lithuanian forest architecture.
–
Denisas Kolomyckis – Lithuanian interdisciplinary artist, actor, dancer and performer. He has presented his works in many European countries, as well as in the USA (New York, Mississippi), Russia (Moscow) and the Caucasus countries (Georgia and Armenia). In recent years, Denisas created photography exhibitions, performances, paintings and installations related to human rights issues. His works were exhibited at the CAC, Vilnius (exhibition "From Dusk till Dawn"), appeared in The Guardian and other periodical cultural media. The artist is currently studying at the Sculpture Department of the Vilnius Academy of Arts. During the residency, Denisas is developing an idea of ​​the performance CONDITION about movement disorders (caused by bacterial diseases and other related syndromes) that can affect and change a person's ability to control the physical actions of the body. This project is a psychologically complex and slow story about a person's condition and uncontrolled (different parts of the body) movement having a bacterial disease. The project focuses on presenting a sequence of abstract images and audiovisual performance – about different bacterial diseases by visually combining sound, image and performance/choreographic motives.
–
Margarita Žigutytė – contemporary art curator, producer and researcher based in Kaunas, Lithuania. At the moment, she curates galerija 101 at VMU and has worked with independent contemporary art projects such as Gallery Weekend Kaunas and Young Poor Artists. In her obscure, experimental and process based curatorial practice, Margarita researches collectivity and community appearances in contemporary culture; trying to understand how it's possible to make sense collectively. Using shared research, dialogue and collaborative strategies during the residency at Rupert, Margarita will develop a publication on the topic of care. This is part or her curatorial cycle of exhibitions and publications dedicated to themes of care and love
–
Marija Nemčenko – artist, creative activities facilitator and writer living and working in Glasgow and Kaunas. Marija Nemčenko is part of BRUT collective, working towards de-mystifying brutalist architecture and its public space.  In her personal practice Marija draws from her personal experience of migration and subsequent cultural assimilation to the UK. Using video, text, stickers, glitter, newspaper hacking, public speaking and other unorthodox approaches she subverts and reclaims the meaning of cultural cliches and stereotypes, of which, the most historically popular ones seem to be the ones connected to other culture's eating habits. Here, vodka and kebabs stand in unity to oppose the definitions of culture and history created by the dominant world powers.
–
Sallamari Rantala – artist, whose practice is based on field trip investigations, which comprises gathering and sculpting of materials, knowledges, and imaginaries. In the background of her work is an observation, that human meetings and knowledge production with physical reality are often rather humanistic and extractivist. To challenge this situation and herself, she gather-forms stories from the field into textual and visual forms, often by playing with a merge of nature scientific and romantic approaches. During the residency in Rupert she will continue a process of dismantling certain field trips. She is inspired-provoked by Finnish wilderness literature, through which she is investigating ways for how to express being in the environment. During her stay, she will be editing a story and developing sculptural objects.
Rupert's programmes are supported by the Lithuanian Council for Culture.
The residencies are free thanks to the support of Pakrantė.