Art Meadows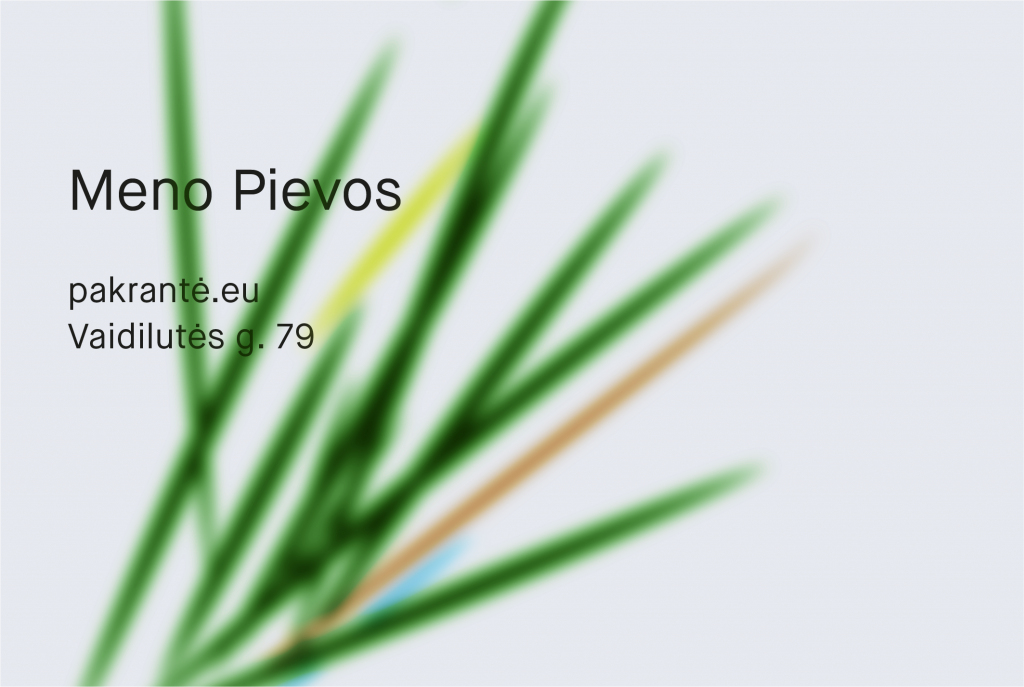 The centre for creative industries Pakrantė in partnership with Rupert centre for art, residencies and education invites to a series of informal events "Art Meadows". During these gatherings, Lithuanian artists and culture professionals will share their ideas and will discuss creative processes with specialists from other disciplines and the audience. Additionally, there will be an opportunity to visit and learn about locally existing art installations. 
All events will be in Lithuanian.
Event calendar:
07.23 – Arvydas Umbrasas ir Artūras Medvedevas
08.01 – Augustas Serapinas ir Andrej Polukord
08.13 – Robertas Narkus ir Egidijus Mardosas
08.27 – Rūta Junevičiūtė, Justinas Dūdėnas, dr. Goda Dapšytė, dr. Paulius Jevsejevas, dr. Valdemaras Klumbys, dr. Martynas Mankus, doc. dr. Dalia Satkauskytė
09.03 – Dainius Vanagas
09.10 – Anastasija Sosunova
09.17 – Gerda Paliušytė
09.24 – Margarita Žigutytė
09.29 – Vytenis Burokas
More information on upcoming events is on Facebook.
Pakrantė can be reached by bus 15, which departs from Trevečiaus bus stop and arrives at the Antrasis paplūdimys (the Second beach) bus stop, in front of Pakrantė building. The bus schedule is accessible here: https://bit.ly/autobusas_15
The Art Meadow partly supports the Lithuanian Culture Council.