28 June, 2016, 6 – 8 pm
Event
Book Launch: 'A Solid Injury to the Knees' by Maya Tounta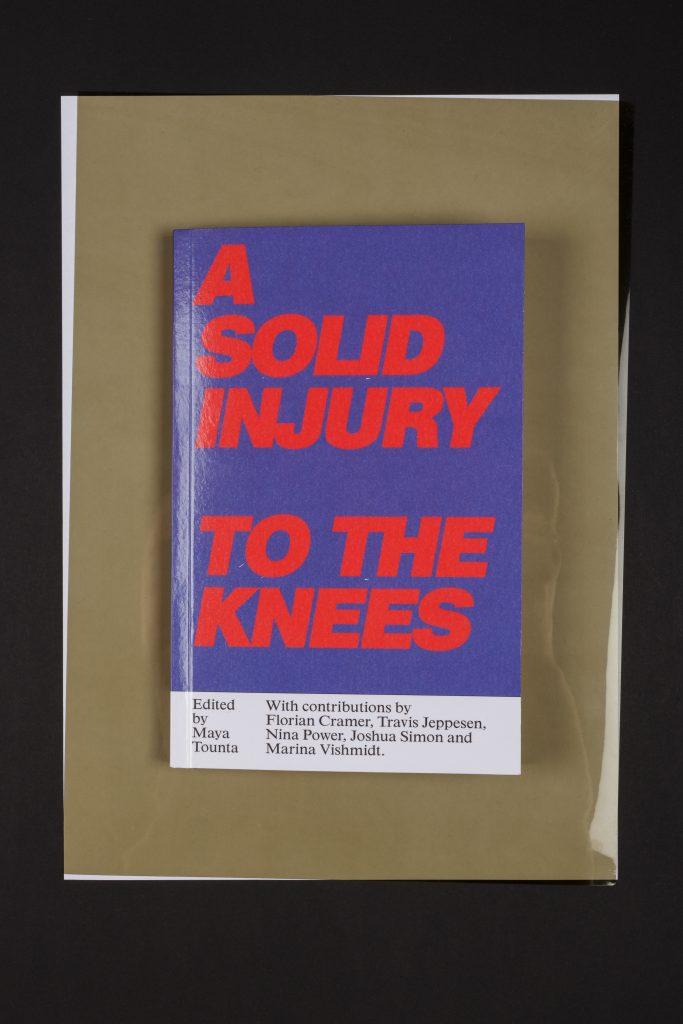 Rupert invites you to the launch of 'A Solid Injury to the Knees', an anthology of essays, short stories and speculations on depression's percolation into politics, its fraught relationship to productivity and its potential for resistance.
Authors: Florian Cramer, Travis Jeppesen, Nina Power, Joshua Simon, Maya Tounta and Marina Vishmidt
Editor: Maya Tounta
Designer: Gailė Pranckūnaitė
Publisher: Rupert
Juan Pablo Villegas (artist, MX) will provide a soundtrack for the evening with songs from Požemis' vinyl collection.
Crooked Nose and Coffee Stories, who are kindly hosting our launch, will be serving coffee and šakotis.
Join us for drinks and conversation, and get yourself a FREE copy of both books or download the full PDF from www.doublebind.eu
The launch will take place at Crooked Nose and Coffee Stories at Šaltinių g. 20 — 17, on Tuesday 28 June from 6-8pm.
The book developed out of a travelling exhibition of new commissions exploring failure as a method for art making, titled 'Double Bind'. During the launch, we will also be offering free copies of the exhibition catalogue of the same name, documenting the six months of the project. The project "Interdisciplinary Art Project "Politics of Emotion: Art in the Expanded Sphere"" is a collaboration between Rupert (Lithuania), The Living Art Museum (Iceland) and Oslo National Academy of the Arts (Norway). It is produced under the Programme LT07, the EEA Financial Mechanism and Lithuanian Republic.
A free copy of the book can be downloaded below: