Bożna Wydrowska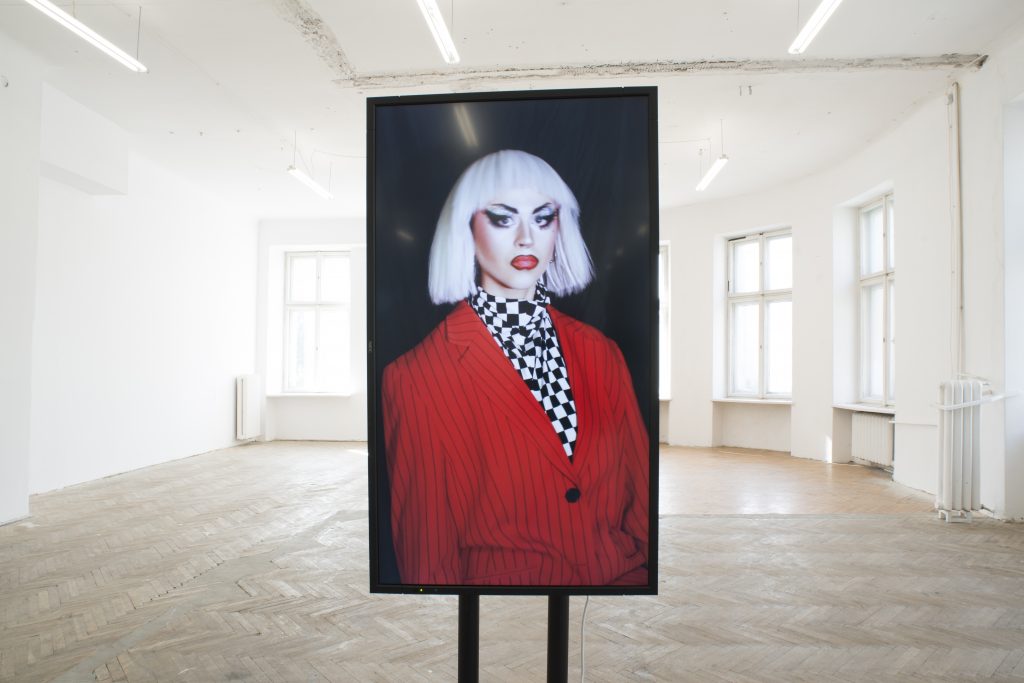 Bożna Wydrowska (Poland) is a visual artist, dancer, choreographer and performer, living and working in Warsaw. Her choreographic strategies include movement, text and vocal improvisation, based on eye-to-eye engagement with audiences.
Bożna investigates identity as a complex subject in constant shaping. Through her performance work she draws attention to the non-normative bodily grammars in relation to race, class, gender and sexuality that also derive from her own relation to ballroom culture. Bożna is a pioneer of Ballroom and Voguing culture in Poland, where she has been curating The Bal u Bożeny since 2016.
During her residency at Rupert, Bożna will be researching 'Realness', a standard that is used to judge given performance in relation to portraying embodied archetypes associated with heteronormativity in the situation of a ballroom. Whilst preparing for her future performance, she will be looking for a type of movement and presence that will allow her to explore this subject.
Picture: At least I tried, video 4 min 30 s, Piktogram Gallery, Warsaw, 2020