29 August 2014, 2 pm
Workshop
Break Dance Workshop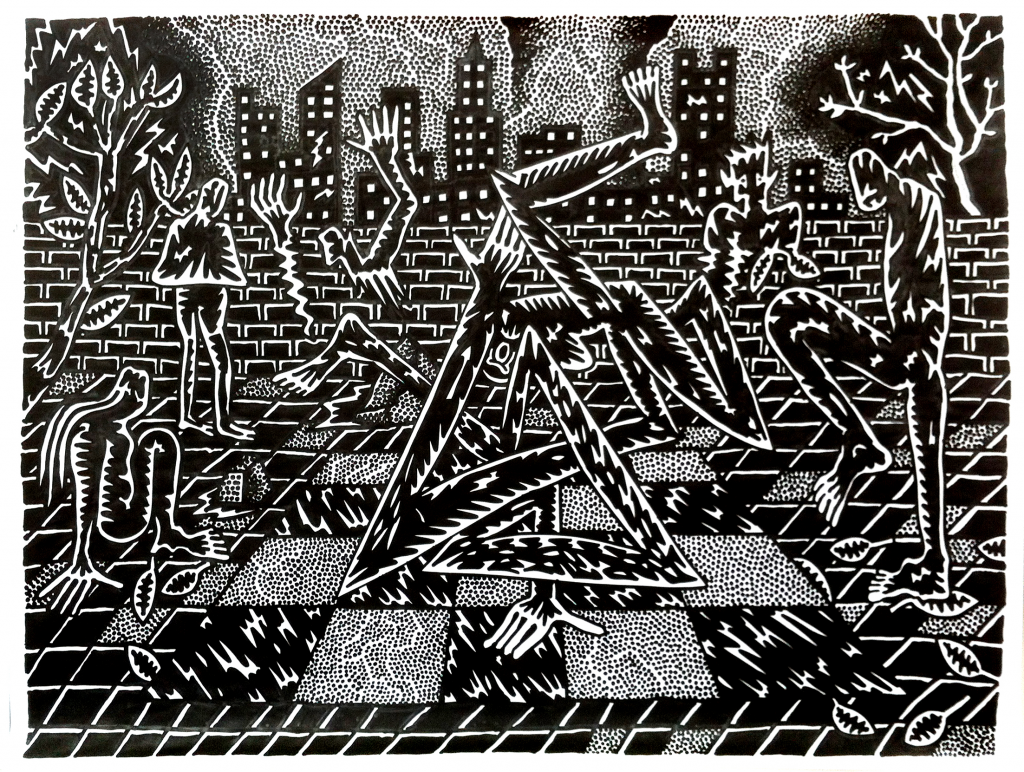 Dear All,
Break, dance, work, shake, lava, ice, potatoes, Aneta's novel, news, the cats' gazette, vinyl, smoke breaks, Google Docs, balls, flightless birds, breaking beats, swinging, soggy and soft monuments, a smell, an explosion, karaoke, Maxima, sitting on Styrmir's bed, story in a short forest, trash, cardboard, tape and glue, litres of, breaking news, spontaneously combusting dance, moves, blue cheese, pears, beers, sausage dog, smoking, somaaesthetics (Kurt Smells Like Teen Spirit), Marnie's matches, 80% mascarpone, deep sea, fireworks, ritual fertility. Fut ha Fut ha Fut ha Fut ha Fut ha Fphooooh.
Hey, by the way, why did break dance choose us and why are b-girls and -boys such close cousins to karaoke-kids? Karaoke, like breaking, is gymnastic. It's a work out. You simply substitute weights and kilometers for songs and lyrics. You wanna take on Freddy Mercury? You might want to start lighter. Or vice versa.
Rupert's residents Styrmir Örn Guðmundsson, Aneta Rostkowska and Marnie Slater warmly invite you for an afternoon of break-dancing activities at Rupert on Friday, 29 August from 2–6 pm. Then there will be food from 7pm. Contributions of drinks and BBQ ingredients are very much appreciated.
It will be (tasty and?) nasty!
See you soon.
PS: Homework: do you know how to change your philosophy by dancing?
Image: Practice, 2014, Styrmir Örn Guðmundsson