10 - 11 March 2015
Workshop
CAC AT CAC. CA Conrad's poetry readings and (Soma)tic Poetics Workshop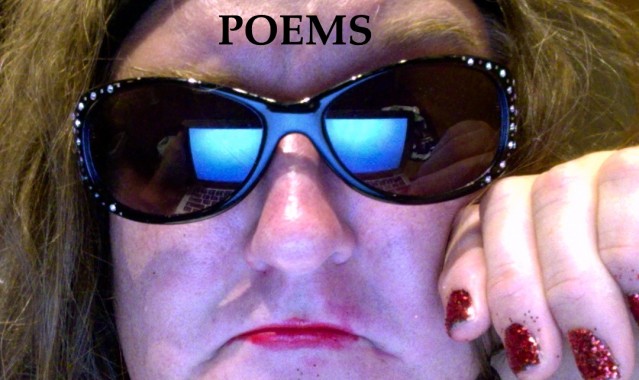 Readings: Tuesday 10 March at the CAC Reading Room, 6 pm.
Workshop: Wednesday 11 March at the CAC Reading Room, 2 pm. 
Events will be held in English. Admission is free. RSVP required for the workshop at justina@cac.lt.

I Feel So Lonely
When You Touch Me

like most people
ghosts want 
listeners
inquiring gender of 
tree quaking in shade
rips your collar to
pieces we meet
ourselves whole 
at same time 
order of the
way some will
ruin themselves
gentleness thrust
into a clean glass 
ideate YES angling a wider indulgence
you and your 
broken pencil 
write it's a 
writing world 
but do get
on with it
listen to
blood 
of trees
imbuing 
interest rate
with sunshine
suffering passed to
a hired hand

CA Conrad presents a workshop on his (Soma)tic Poetics. For Conrad, (Soma)tic Poetics is a poetry which investigates that seemingly infinite space between body and spirit by using nearly any possible THING around or of the body to channel the body out and/or in toward spirit with deliberate and sustained concentration. The writing of (Soma)tics is an engagement with the thing of things and the spirit of thing.

"My first investigation into (Soma)tic poetry is a series I called (Soma)tic Midge. This is a 7-poem cycle where I fully immerse myself in a single color for a day. The order of the 7-poem cycle being the natural order of color, starting with RED, then ORANGE, YELLOW, GREEN, BLUE, PURPLE, then ending with WHITE. When I say fully immerse myself in the colors I mean ONLY eating foods of the color of the day, as well as wearing something or keeping something of that color on or around me at all times".

CAConrad (b. 1966) describes himself as "the son of white trash asphyxiation whose childhood included selling cut flowers along the highway for his mother and helping her shoplift." He is the author of six books, including Ecodeviance: (Soma)tics for the Future Wilderness (Wave Books, 2014), A Beautiful Marsupial Afternoon (WAVE Books, 2012) and The Book of Frank (WAVE Books, 2010). He also conducts workshops on (Soma)tic poetry and Ecopoetics. 

Organised by CAC in partnership with Rupert. Special thanks to Jason Dodge and Raimundas Malašauskas.
http://caconrad.blogspot.de/
http://en.wikipedia.org/wiki/C._A._Conrad
http://www.poetryfoundation.org/bio/c-a-conrad
https://www.youtube.com/watch?v=lBSE7IALkQ0