Ceel Mogami de Haas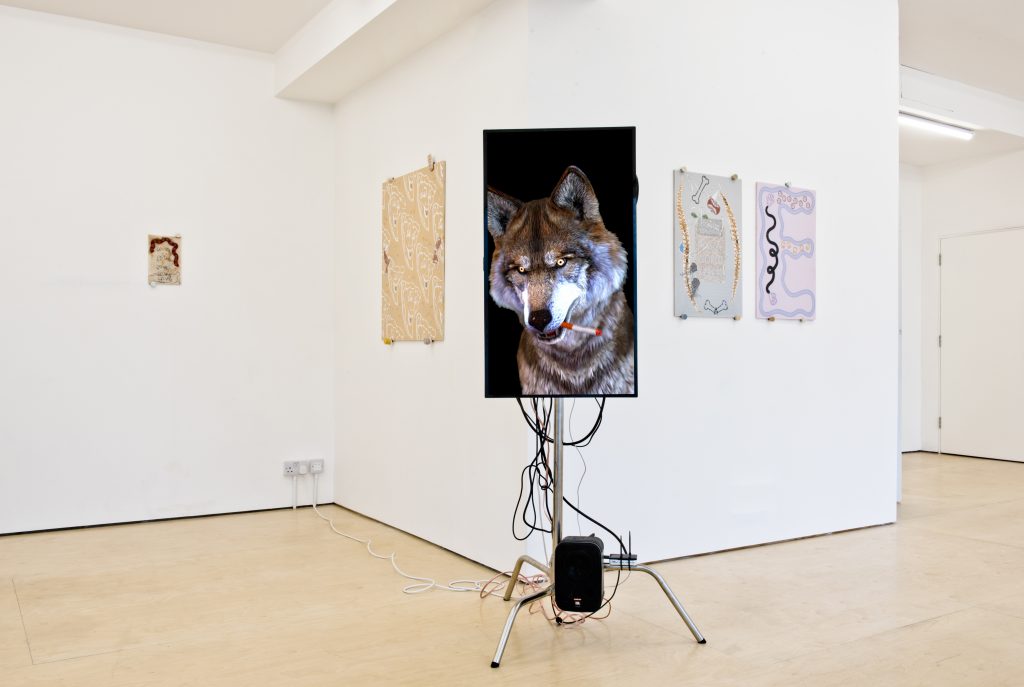 Ceel Mogami de Haas (NL/CH) is an artist living and working in Amsterdam, the Netherlands and Geneva, Switzerland. His work spans a range of media, from sculpture, drawing, writing, and artist's books to installation and video art. He also co-founded the artists-run-space One Gee In Fog in Geneva.
His project for Rupert will explore the relations between writing and animals, with a preeminent focus on wolves, literary wolves and werewolves and examine interspecies storytelling as an alternative practice of world thinking, world building and world sharing.
Photo: Ceel Mogami de Haas, I am stuck, very much, because of amissing page, Seager Gallery, London, 2019.