13 February, 2014, 6 pm
Talk & Book Launch
Chris Fitzpatrick: "2012"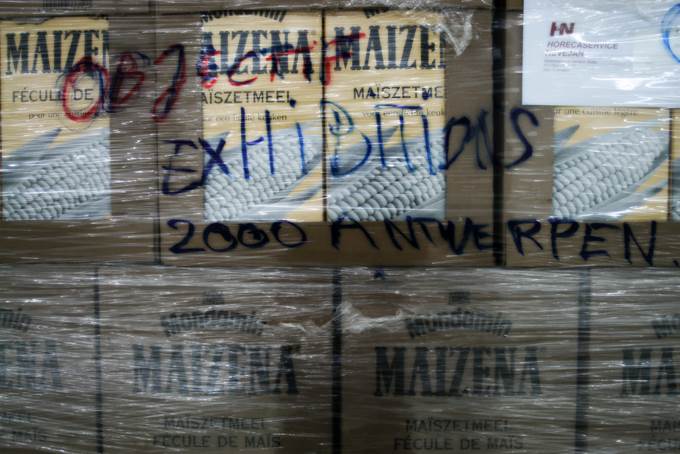 Objectif Exhibitions is an internationally-focused contemporary art centre located in Antwerp, Belgium. It was founded in 1999, and hires a new director every four years. Since taking the position in 2012, Chris Fitzpatrick has developed a programme of simultaneous and overlapping solo exhibitions, which are presented at differing physical and temporal scales, and with correspondingly different levels of mediation.
At 6 pm on 13 February, in the CAC reading room, Fitzpatrick will attempt to recount the 47 exhibitions, events, workshops, books, residencies, and absurd funding schemes they've produced in the past two years through 60 minutes of photographic images. Afterwards, he'll be joined by Objectif's graphic designer Goda Budvytytė, and they'll preview "2012"–a new publication about the 2012 programming at Objectif. Join us afterwards to see if Jonas Žakaitis, Darius Mikšys, Laura Kaminskaitė, and other contributors step out of the pages.
–
Chris Fitzpatrick (1978, New York) is the director of Objectif Exhibitions, Antwerp. Fitzpatrick has independently organized exhibitions at Fondazione Sandretto Re Rebaudengo, Turin (2013-14); San Francisco Pavilion, 9th Shanghai Biennale, Shanghai (2012); Contemporary Art Festival ART IST KUKU NU UT, Tartu, Estonia (2012); Frutta, Rome (2012); Present Future section, Artissima 18, Turin (2011); Spazio A, Pistoia (2011); Proyectos Monclova, Mexico City (2011); SC13, San Francisco Antique & Design Mall (2010-11); Yerba Buena Center for the Arts, San Francisco (2010-11); Palazzo Re Rebaudengo, Guarene d' Alba (2010); Palazzo Ducale, Genoa (2010); Oakland Museum of California, Oakland (2010); among others. His writing has been published in Spike Art Quarterly, Pazmaker, Nero, Mousse, L'Uomo Vogue, Fillip, The Federal, Cura, The Baltic Notebooks of Anthony Blunt, Art Papers, catalogues, and books.