Daniel J. Glendening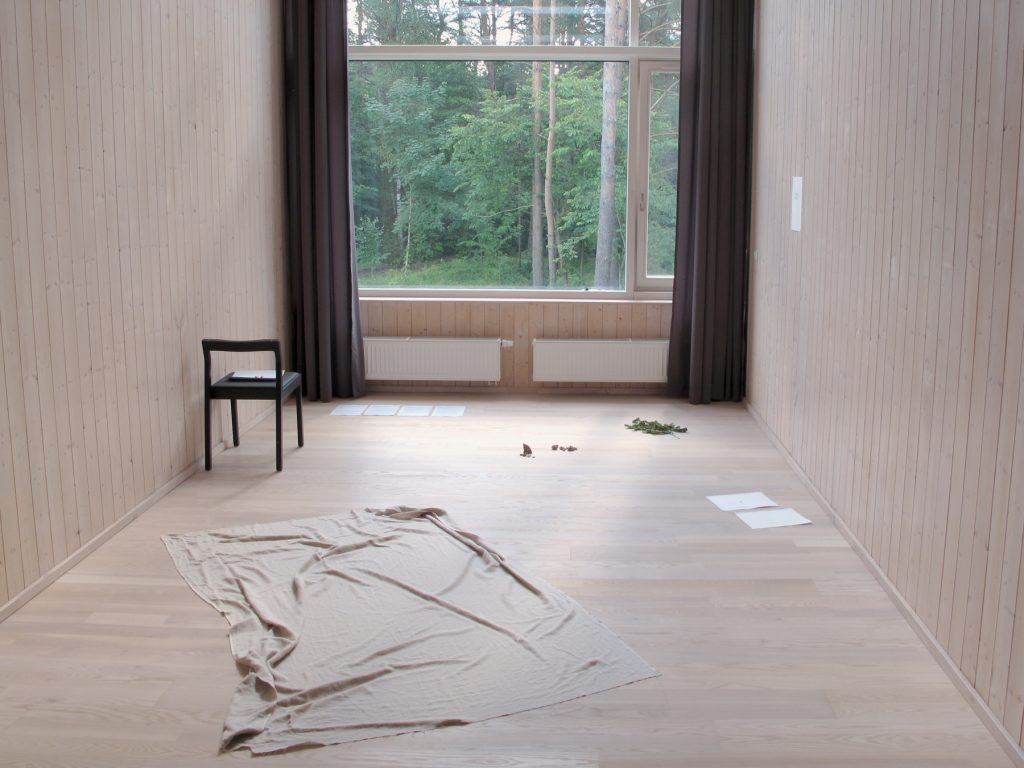 Daniel J. Glendening works and teaches in Portland, Oregon. He is pursuing a research-driven practice that takes many forms, including objects, images, actions, and writings, in digital and physical space. Much of his work is related to themes related to belief, science fiction, and loneliness. He has exhibited or participated in residencies with organizations such as Disjecta in Portland, OR, High Desert Test Sites in Joshua Tree, California, and Rupert Centre for Art and Education in Vilnius, Lithuania. He is a founding member of the artist-led paranormal research team GWC, Investigators.
He came to Rupert hoping to spend the bulk of his time researching pre-Christian sites of worship — places where landscape intersected with religious practices. Once there this thing that he set out to do became suddenly very difficult, which maybe should have been expected. He was a stranger in a strange land, an alien. Unable to speak the language, and dramatically unfamiliar with the landscape, architecture, and culture, the artist felt isolated and lonely in a way that he wasn't accustomed to. Daniel still set out on that research project, but he didn't take the forms that was expected. He made a number of small works in the studio drawn from that research into Baltic myth: objects and images that gesture towards sculpture or painting without ever quite arriving there: an oak branch, a length of cloth, drawn symbols. He executed some actions, as well. The artist bought a piece of amber at a market stall and rode the bus to the ocean, where he threw the amber into the sea. He borrowed a bicycle and rose to the highest point in Lithuanian to deposit some sand and raise the elevation a few centimeters. On the way there Daniel saw storks nesting, visited a vanished fortress, ran out of food and water, and got lost. He spent a lot of time walking throughout old town Vilnius, visiting as many churches as he could. Daniel walked almost every evening through the forest paths, winding in and out for miles. He swam naked in the river at night. He would like to come back again sometime. The artist feels like there are a lot of places he would still like to visit, a lot of places he would still like to get lost.