David Bernstein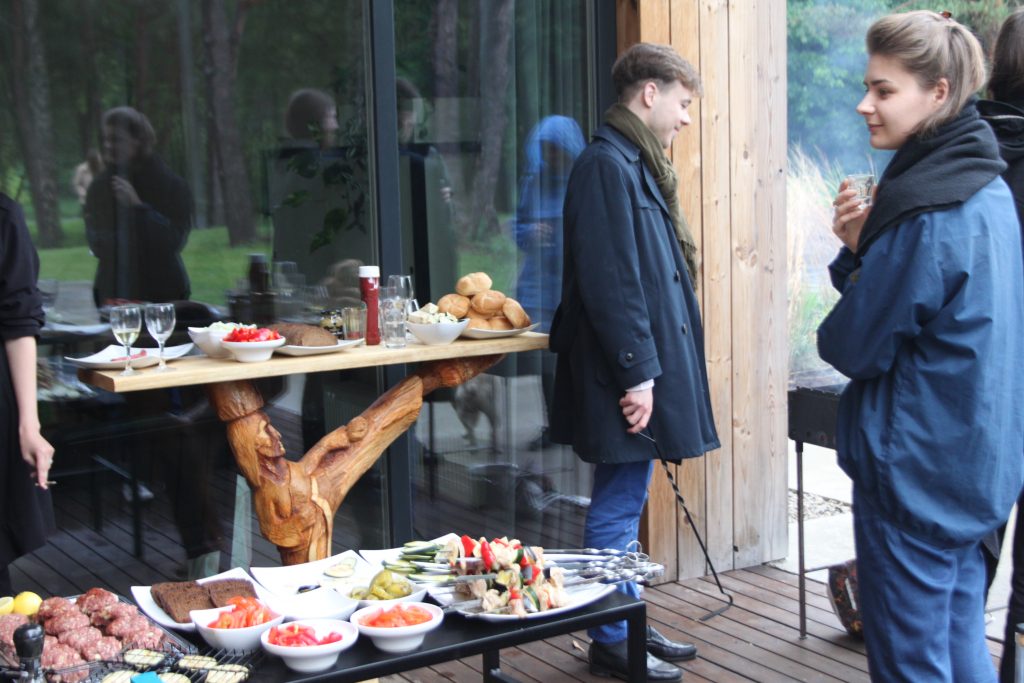 David Bernstein (1988, San Antonio, Texas) is an artist based in Amsterdam and Brussels. He combines performance, sculpture, and writing to tell stories through objects.
Cheers to the Miss standing under the table doing karate is a sculpture made of apple and abachi wood. The main part, the apple wood, was a present from the farm of Jonas Bugališkis, a local wood sculptor in Vilnius. David's idea was to make a piece of wood for a wooden room, as all of the interior of Rupert is covered in wood. He also wanted to make a mess doing something physical, covering the space in wood chips and the smell of fresh wood because Rupert is a very clean space with mostly immaterial practices; so he desired for contrast. David also never made a proper 'classical' wood carving before, so it was a bit of a romantic idea to be in the forest carving wood everyday. The form of the caryatid doing karate, comes from a text written together with Jurgis Paškevičius in 2012, entitled 'Thinging'. The text uses linguistic play, misunderstandings, the miss standing under, and describes the magical process of thinking through things. The sculpture was finally presented in an afternoon event: making a cheers with calvados, reading a text about wood by Jimmie Durham; and having a barbecue with the sculpture in use.
The project was made possible thanks to a lot of help from Antanas Gerlikas.