Dorota Gawęda & Eglė Kulbokaitė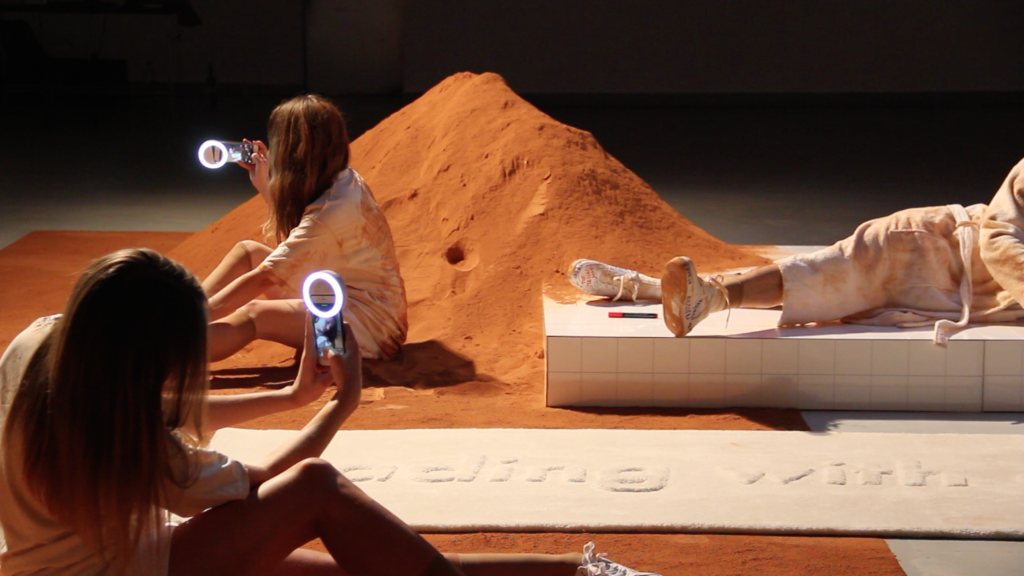 Dorota Gawęda (PL) and Eglė Kulbokaitė (LT) are an artist and writer duo living in Basel (CH) and Athens (GRC). Both are graduates of Royal College of Art in London and founders of YOUNG GIRL READING GROUP  (2013- ) and Agatha Valkyrie Ice (2014-). In  their work  they address feminist inspired theory and fiction, technology-driven emancipation and discursiveness of space. With YOUNG GIRL READING GROUP, Gawęda and Kulbokaitė investigate the act of reading as an intimate experience, holding the potentiality to become public performance through the 'outlouding' of words. Agatha Valkyrie Ice is a multi-platform, participatory, self-performance project and enquiry that functions as an artistic strategy to explore parallels in identity and artistic production. Dorota Gawęda and Eglė Kulbokaitė have recently exhibited their work at: SMC/CAC – Contemporary Art Centre in Vilnius; Kunsthalle Basel, Switzerland; Institute of Contemporary Art, London; OSLO1O, Basel, Switzerland; Prairie, Chicago, USA; Art Athina, Athens; SMK- National Museum of Denmark, Copenhagen; Kunstverein für die Rheinlande und Westfalen, Düsseldorf, Germany; Museum of Modern Art, Warsaw; Adult, Copenhagen; 1.1, Basel, Switzerland; Loyal Gallery, Stockholm; SALTS, Basel, Switzerland; Point Centre for Contemporary Art, Nicosia; Berlin Biennale 9; Gallerie Barbara Weiss,  Berlin; LISTE performance project, Basel, Switzerland; CCS Bard, NY, USA; Art Monte-Carlo, Monaco; Art Geneva, Switzerland; Kunsthalle Zurich, Switzerland; Le Musée d'Art moderne de la Ville de Paris; Physics Room, Christchurch, New Zealand; Cultural Foundation of Tinos, Greece, among others. Gawęda's and Kulbokaitė's writing has been published as part of FIASCO, Institut for Success, SMK- National Museum of Denmark; JUNGLE JUICE N°4, Supernova Éditions, 2016; Intersubjectivity: vol.1 : language and misunderstanding, Sternberg Press, 2016, and others.
At Rupert Gawęda and Kulbokaitė will be producing new work for their upcoming solo exhibitions at Editorial project space and SODU4 in Vilnius, both to take place in November 2017.