Gareth Bell Jones & Gemma Lloyd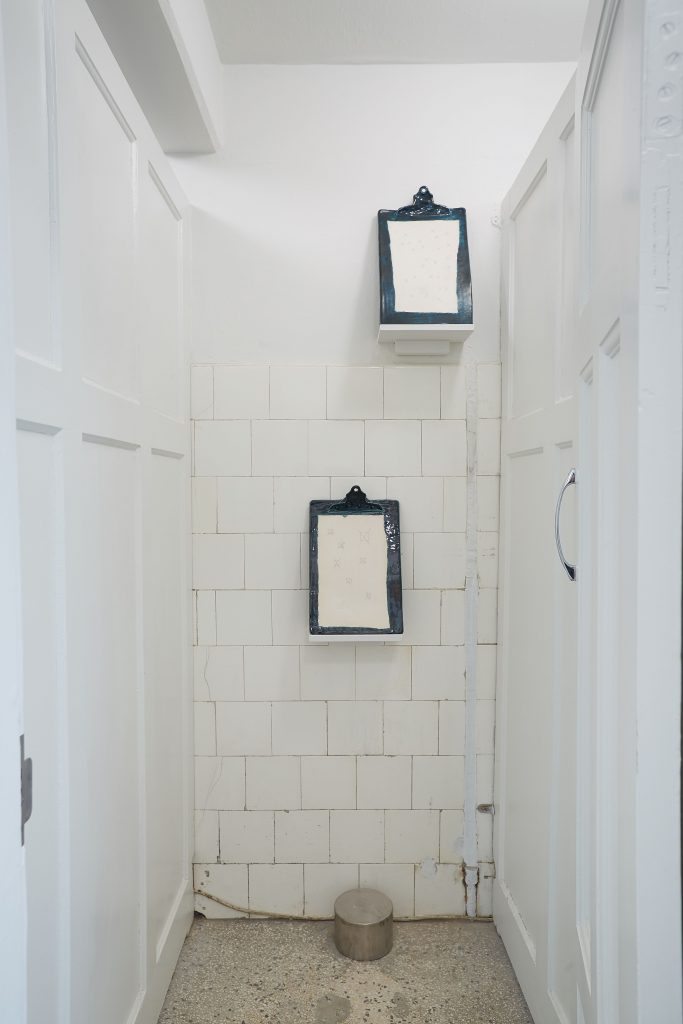 Gareth Bell-Jones (b. 1982) is curator/director of Flat Time House, a gallery and archive in the former home of post-war conceptual artist John Latham. After graduating from the MA in Curating Contemporary Art at the RCA in 2010 he worked as curator for Wysing Arts Centre, Cambridge, for four and a half years. There he curated residencies, exhibitions, retreats, events, publications and an annual music festival with artists such as Ed Atkins, Michael Dean, Gustav Metzger, Elizabeth Price, Keren Cytter and Cally Spooner to name a few. From 2010-14 he was a regular visiting tutor to the RCA, Curating Contemporary Art Department. Previously he was curator of Tricycle Gallery, London from 2007-09. He has recently written catalogue texts for artists including Laure Prouvost, Marlie Mul, Barbara Visser and Agata Madejska.
Gemma Lloyd is a London based curator with over a decade of experience in exhibition-making, publications and catalogues, artist residencies and public events. Her most recent project is the major exhibition Offshore: artists explore the sea at Ferens Art Gallery and Hull Maritime Museum for the organisation Invisible Dust as part of Hull UK City of Culture 2017. In addition to her curatorial role with Invisible Dust her other freelance projects include a series of public art commissions along the River Thames for the Thames Tideway Tunnel; archival work for the British artists Alison Wilding and Tess Jaray; a touring exhibition of work by Emma Hart and Jonathan Baldock; English language editing for the Contemporary Art Centre, Vilnius and research into boredom with curator Gareth Bell-Jones. She was previously Deputy Director at PEER; an independent visual arts organisation based in London that commissions work for the gallery and public realm. From 2005 to 2009 she was Project Coordinator for the RSA's Arts & Ecology programme, established to increase the level and breadth of debate around artists' relationships to contemporary environmental issues. She studied Fine Art at Nottingham Trent University and holds an MA in Curating Contemporary Art from the Royal College of Art.
Whilst in residence London based curators Gareth Bell-Jones and Gemma Lloyd explored the theme of boredom through their project 'Being Boring'. They used the residency opportunity at Rupert to expand this project whilst also having the time and the space to develop their collaborative practice. Whilst in Vilnius they met with academics specialised in the subject such as Agnė Narušytė and Tomas Vaiseta and researched Adolfas Mekas' contributions to the subject including his unpublished 1962 short story 'Boredom'.