In Partnership with Ukrainian Institute: Lina Romanukha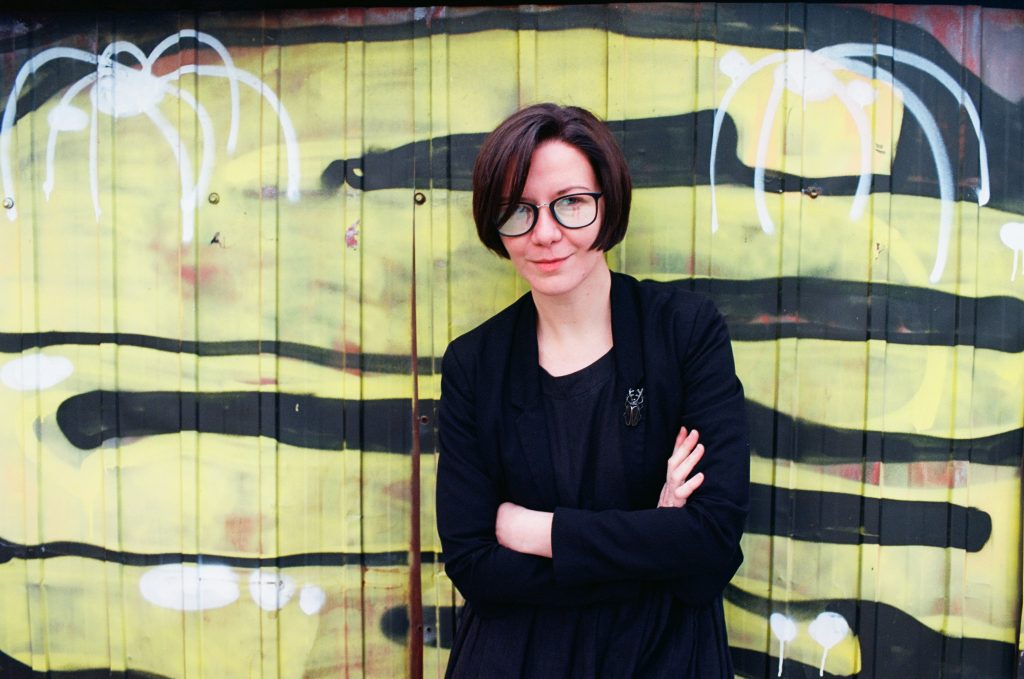 Photo by Oleksiy Karpovych
Lina Romanukha (Ukraine) is a cultural manager, artist and curator based in Kyiv with over 10 years' experience in the art field. She graduated from the Master's program in Cultural Studies of the Kyiv-Mohyla Academy. Lina has worked in Ukraine's art institutions, such as Les' Kurbas National Theatre Centre, Karas Gallery, PinchukArtCentre, foundation IZOLYATSIA and House of Europe. She organised a number of lectures on contemporary art and exhibitions of young Ukrainian artists as well as contributing articles to Ukrainian and international online platforms such as Spike Art Magazine, YourArt, ArtUkraine, ArtsLooker. She also was a participant of several residencies such as: the Delfina Foundation (London, UK), Liverpool Biennale (Liverpool, UK), Curatorial Agenda (Viena, Austria) and MeetFactory (Prague, Czech Republic).
During the last three years, Lina has worked in the House of Europe programme, which aims to establish the connections between professionals in Ukraine and EU countries. The focus of her activity was on residences. During the war, residences were quickly transformed into shelters and became a hosting place for many Ukrainian refugee artists, so she contributed to the process of this "emergency matching". Also, Lina together with her colleagues from the Ukrainian Institute and the Ukrainian Cultural Foundation founded the Zapravka initiative, which is aimed at supporting and developing Ukrainian residences. They are currently working on a guide to creating residences. 
At Rupert Lina will continue working on her curatorial project, which is aimed at researching the process of adaptation of Ukrainian women artists, who left Ukraine during the war, to new realities. Also she'll create new collages, an analogue practice she started experimenting with since 2013. 
"Archae" by Lina Romanukha