Jaakko Pallasvuo & Anni Puolakka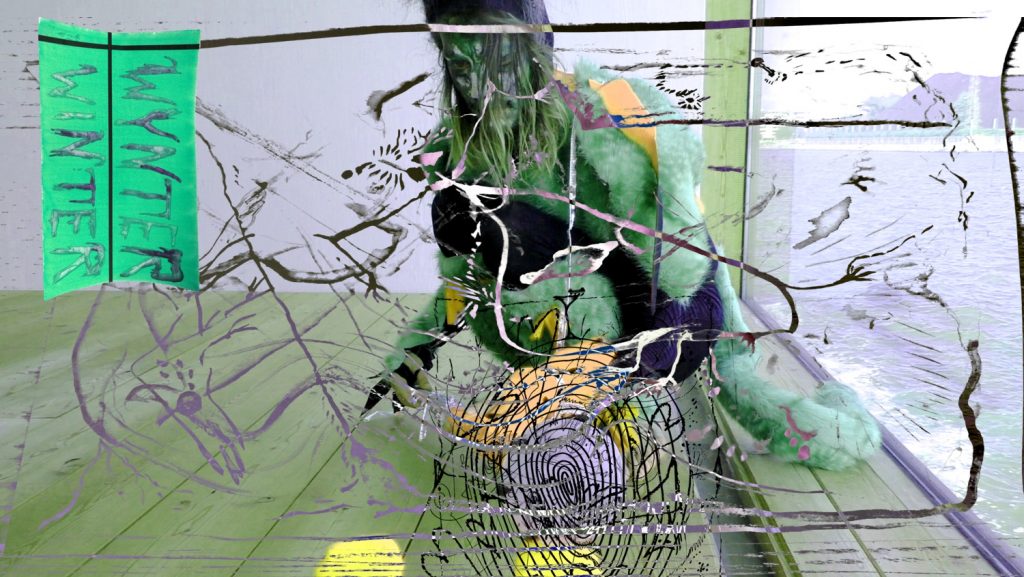 Jaakko Pallasvuo & Anni Puolakka (Finland/Netherlands) are artists based in Helsinki and Rotterdam. Pallasvuo works with moving images, performances, exhibitions and comics. In his work, he explores the anxieties of being alive now and the prospect of living in some possible future. In recent years his work has been presented at the New York Film Festival; Museum of Modern Art in Warsaw; TBA21 and Jupiter Woods, among others. Puolakka creates performances, videos, installations and drawings in which reality-based materials are incorporated into fictional worlds. The works play with the boundaries of human animals who seek meaningful and vibrant – sometimes drowsy and dirty – involvement with other beings, objects and surroundings. Puolakka has lately shown works at PLATO, Ostrava; Kiasma; TENT, Rotterdam and Performance Space New York, New York.
At Rupert, Pallasvuo and Puolakka will engage in a daily practice of painting with gouache on paper – a parallel activity to their long-term video collaboration. Their interest in painting is tied to the concept of observation that historically held a central position in visual arts, but got sidelined by rapid advances in imaging technology and conceptual practice. The paintings are also a realm for developing characters, fictions and costumes that come alive in videos. During the residency, the artists will open their thoughts and practice to dialogue in the form of a presentation and a workshop.