Jasmine Picot-Chapman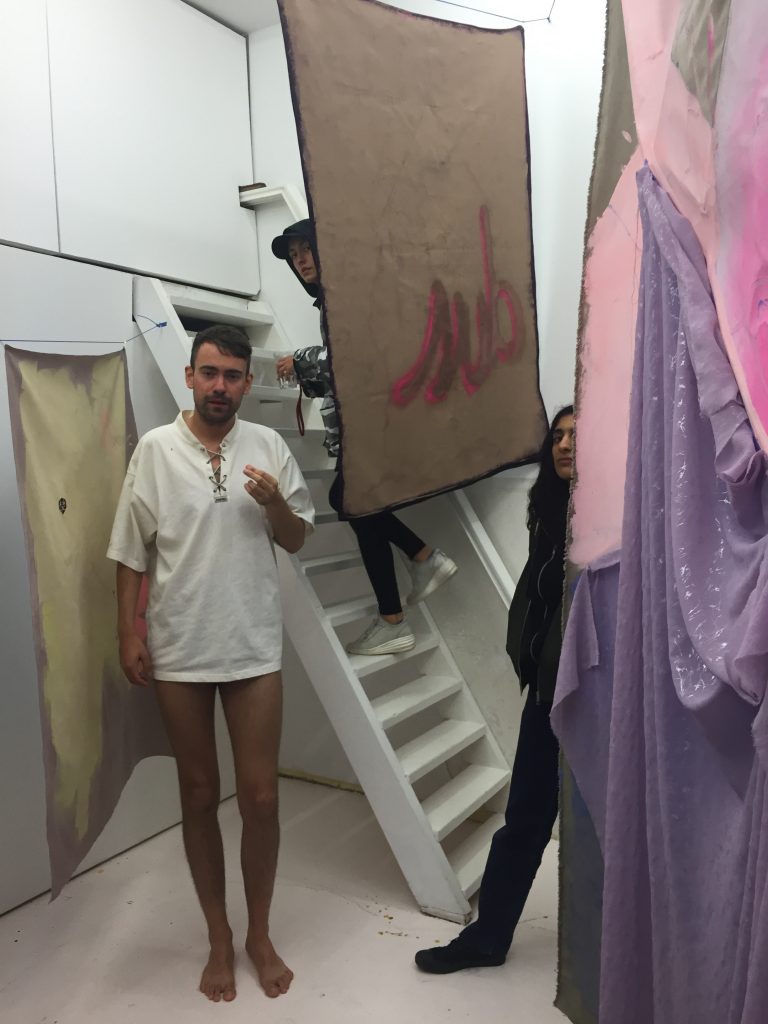 Jasmine Picot-Chapman artist and curator working to create alternative infrastructures, testing the potential of the art work to act as a tool for social change. She was born in Nottingham, UK, in 1989 and currently lives in Vilnius. She runs a project titled All Welcome out of her studio in the city, inviting fellow artists to explore their agenda sharing her resources. Prior to this Jasmine studied Literature and Film at the University of St Andrews in Scotland. She graduated in 2013 and co-founded Emalin (gallery) with Leopold Thun and they put on exhibitions around the world together until 2015.
With best selling books 7 Habits of Highly Effective People and Think and Grow Rich as starting point Jasmine Picot-Chapman began considering ways of using their advice for success within a neoliberal political system to serve an alternative agenda. She wanted to test the limits of the methods described, problematise them and the systems in which they function (and that they uphold) as she tried to use them to achieve her own set of goals in accordance with the artistic agenda. She also wanted to confront her own position within the post-Soviet context. The artist experimented throughout the year, with the kind cooperation of her fellow participants, tutors and Rupert's changing roster of residents. For their final presentation she restaged a group exercise described in 7 Habits that the author uses as an example of how paradigms shape our realities. Jasmine also began using the methods described in Think and Grow Rich to raise funds for our projects in the absence of support from the Lithuanian Council for Culture.  The project's title was dependent on it's success, A Diamond as Big as the Ritz, or failure: 
Your broke, your problem/
You're broke, your problem/ 
You're broke, you're problem.