22 October, 2016, 6 pm
Screening
Jo-ey Tang's screening: 'More More Than Than Lovers Lovers,, More More Than Than Friends Friends'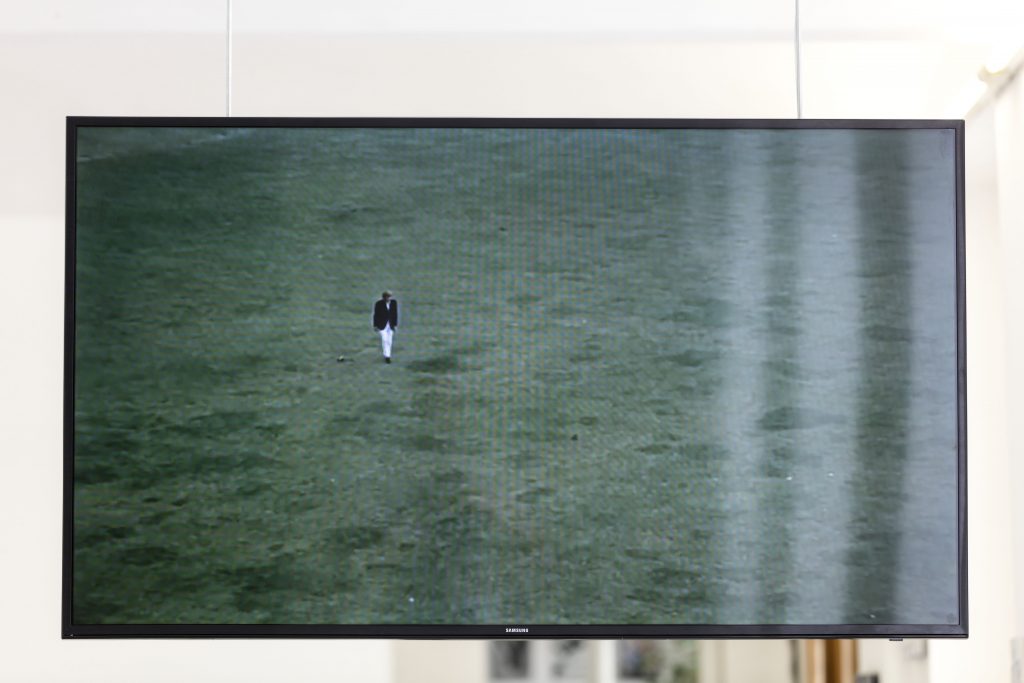 Rupert is pleased to invite you to Jo-ey Tang's screening "More More Than Than Lovers Lovers,, More More Than Than Friends Friends" on 22 October, from 6 pm at Ozas kino salė, Ozo str. 4, Vilnius. The overall runtime of the programme is around 5 h 30 min, therefore, we invite you to join or leave the cinema hall at any point during the event. The entrance is free of charge, drinks and snacks will be served.
"More More Than Than Lovers Lovers,, More More Than Than Friends Friends" is a continuous screening of film endings selected by international artists that first took place this summer at FUTURA Centre for Contemporary Art, in Prague, Czech Republic.
It was a program of film endings played in the setting of a waiting room, at the group exhibition More Than Lovers, More Than Friends, curated by Jo-ey Tang, in Prague. For the screening in Vilnius, additional film endings were added by new collaborating artists. Film spoilers are litmus tests of our subjectivity, our social being, and our attitude towards things. In this protracted or prolonged moment, consciousness shifts as we approach the end of our complicity, prompting a contradictory feeling where the mood and what we are seeing no longer match. The film is a delirium. It goes on without us. Back in our lives, we feel ourselves watching ourselves. Going at it, again, as more than lovers and more than friends.
In collaboration with Rupert, Vilnius, the film endings will be screened in a more social space of Ozo kino teatras. Perfect for talking over, around, and under for at least 5 hours and 30 minutes…spilling drinks.
Additional participants in Vilnius:
Éric Baudart, Julien Bouillon, Nancy Brooks Brody, Céline & Julie, Antoine Donzeaud, Sonja Engelhardt, François Fleury, Daiga Grantina, Celia Hempton, David Horvitz, Travis Jeppesen, Gabriel Leung, Shaun Motsi, Richard Nikl, Carlos Reyes, Santiago Reyes, Libby Rothfeld, Laurent Sanguinetti, Barbara Sirieix, Allison Somers, Eloise Sweetman, Thu Van Tran, Melissa Tuckman, Adam Vačkář, Allyson Vieira, Toan Vu-Huu, Ping-Hsiang Wang, Mikhail Wassmer, C Spencer Yeh.
With original FUTURA, Prague participants: Mar Garcia Albert, Monsur Ali, Fabienne Audeoud, Nathaniel Axel, Ian Balfour, Julie Béna, Phillip Birch, Pim Blokker, Dora Budor, Andrianna Campbell, Jason Charney, Adam Cruces, Cyril Duval, T De Long, Joy Episalla, Davide Fornari, Thomas Fougeirol, Louisa Gagliardi, Julia Geerlings, Laëtitia Badaut Haussmann, Rodrigo Hernández, Heide Hinrichs, Yin Ho, Claudia Joskowicz, Alex Jovanovich, Chitti Kasemkitvatana, Flora Katz, Edwin Lo, George Henry Longly, Ingrid Luche, Corey McCorkle, Sébastien Mennet, Jacopo Miliani, Darius Mikšys, Alexander Nagel, Zeena Parkins, Shanta Rao, Max Razdow, Patricia Reinhart, Aude Richards, Maxime Rossi, Pepo Salazar, Amelia Saul, Yves Scherer, Maaike Schoorel, Mira Schor, Chai Siris, Jesse Stecklow, Jeanie Aprille Tang, Thaiddhi, Caecilia Tripp, Ching-Ling Wang, Claudia Weber, Zoe Williams, Margaux Williamson, Carrie Yamaoka, Yu Honglei.