Jörg Heiser: Art at Risk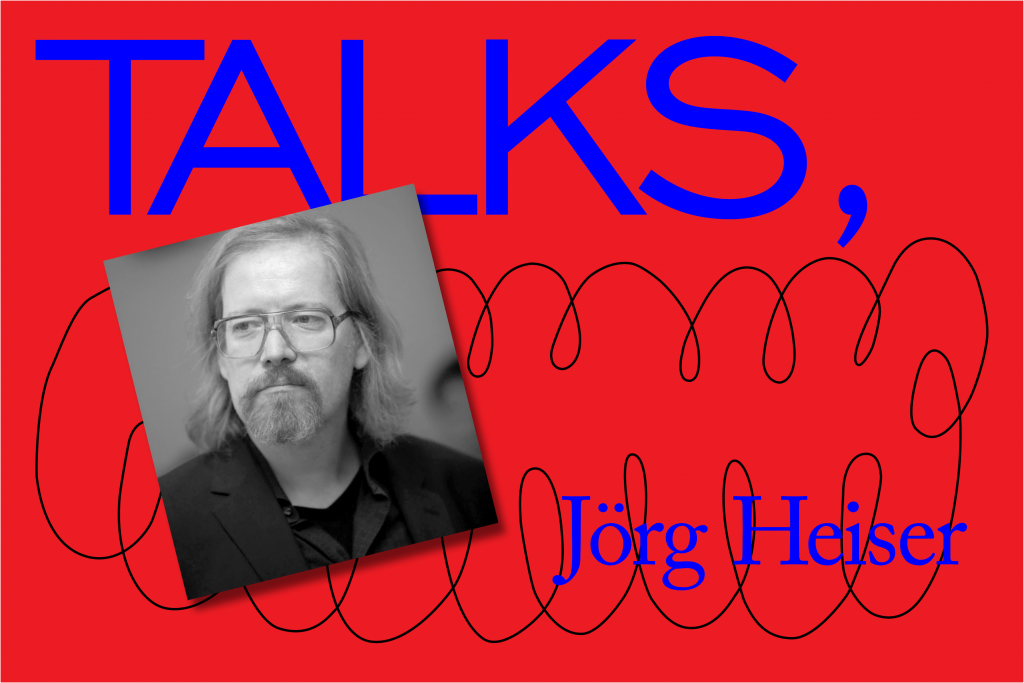 Rupert is pleased to invite you to a talk given by art critic, researcher and writer Jörg Heiser –  'Art at Risk'. The talk will take place on the 22nd November, from 6 pm at Vilnius Academy of Arts, doctorate auditorium 102 (Malūnų str. 3). The event is part of the 6th Rupert Alternative Education programme and will be held in English. Entrance is free and open to the public – no registration required.
Jörg's talk will focus on recent developments in right-wing populist and neo-liberal economic pressures that contemporary art and its institutions find themselves increasingly under, amidst the recent worldwide move to the right. The speaker will invite us to think about recent events in the art world such as Kassel after Documenta or the fate of Haus der Kunst in Munich after Okwui Enwezor's stepping down; the consequences of Beatrix Ruf being forced to leave the Stedelijk in Amsterdam; considering also such countries as Poland, Russia, Turkey or Brazil, where artists and contemporary art –  embodied by "progressive" forces such as minority community initiatives (queer, POC, journalists etc.) – are increasingly under attack by right-wing populism, to the point of artists and activists being threatened, imprisoned or even killed. Within all of this, the role of the "Curator" is often a kind of bogeyman or scapegoat for both sides: both for the leftist/progressive artist community who suspect them of being corrupted by power and money; and by the populist right, who treat them as the phoney intellectuals justifying a supposed leftist-cultural "totalitarianism".
Prof. Dr. Jörg Heiser is a writer, professor of art theory, curator, and musician. He is Director of the Institute for Art in Context at the University of the Arts (UdK) in Berlin. For twenty years, he worked as an editor for frieze magazine, for which he continues to write. His books include All of a Sudden. Things that Matter in Contemporary Art (2008) and the forthcoming Double Lives in Art and Pop Music (2019). He is co-curator of the Busan Biennale 2018 in Korea. The second album of the band La Stampa, of which he is a member, will be released End of November by Vinyl Factory, London.
This event is organised by Rupert in collaboration with Vilnius Art Academy. Rupert Alternative Education programme is kindly supported by the Lithuanian Council for Culture.