Saturday, 25th August 2012, 11:30am
Studio talk
KASIA REDZISZ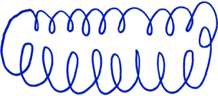 Kasia Redzisz at Rupert: studio talk.
Kasia Redzisz is an Assistant Curator at Tate Modern. Her recent projects include Ai Weiwei Sunflower Seeds, Out of Place (co-curated with Ala' Younis) and Alighiero Boetti: Game Plan (with Mark Godfrey). In addition to her work on exhibitions, she works on the Tate collection, focusing her research on the art of Eastern and Central Europe.
The event is held via Instant Citizen and supported by Ministry of Culture of the Republic of Lithuania.