Laurence Wagner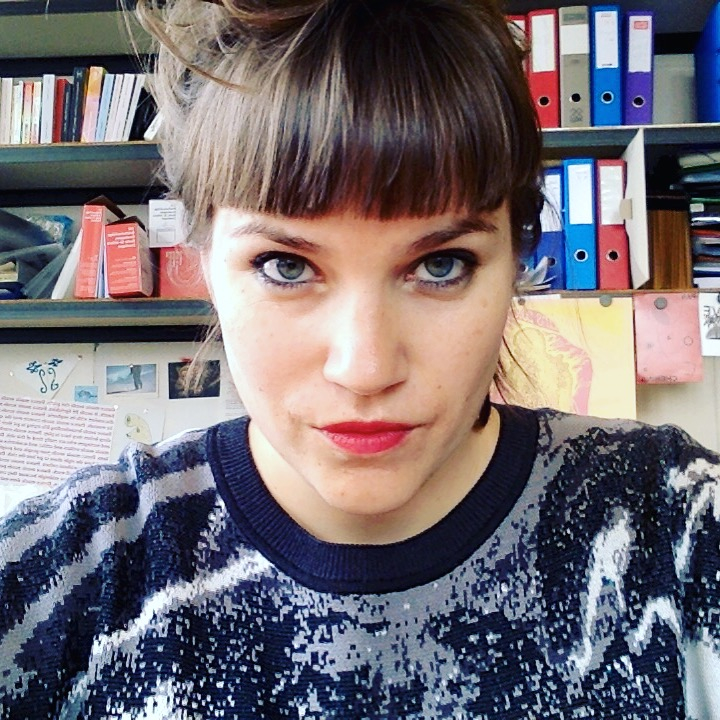 Laurence Wagner (b. 1984) grew up in Switzerland where she studied History of Art, French Literature, History and aesthetics of cinema at the University of Lausanne before doing a Master in Critical Curatorial and Cybermedia Studies (CCC) the HEAD University of Arts and Design in Geneva.
She worked as an assistant for the Mamco in Geneva, the Swiss Institute in New York and the Plateau Art Center in Paris. She also conducted research in Chile, her second country of origin. While doing her residency at the Galeria Metropolitana in Santiago, she worked on the archives of artists' resistance performances during the Pinochet military dictatorship. She was then collaborator at the Swiss Arts Council Pro Helvetia in Zürich and since 2014 she works as an artistic director for TU-Théâtre de l'Usine in Geneva.
At Rupert, she has been working on "Kelionės Kelionės" , a three days program gathering the new swiss performance art scene and the Lithuanian one (April 2017).
She's interested in choreography, experimental theater & cinema, philosophy, literature, noise music, sound poetry and witches.