Leah Clements Performance 'Hyperbaric' documentation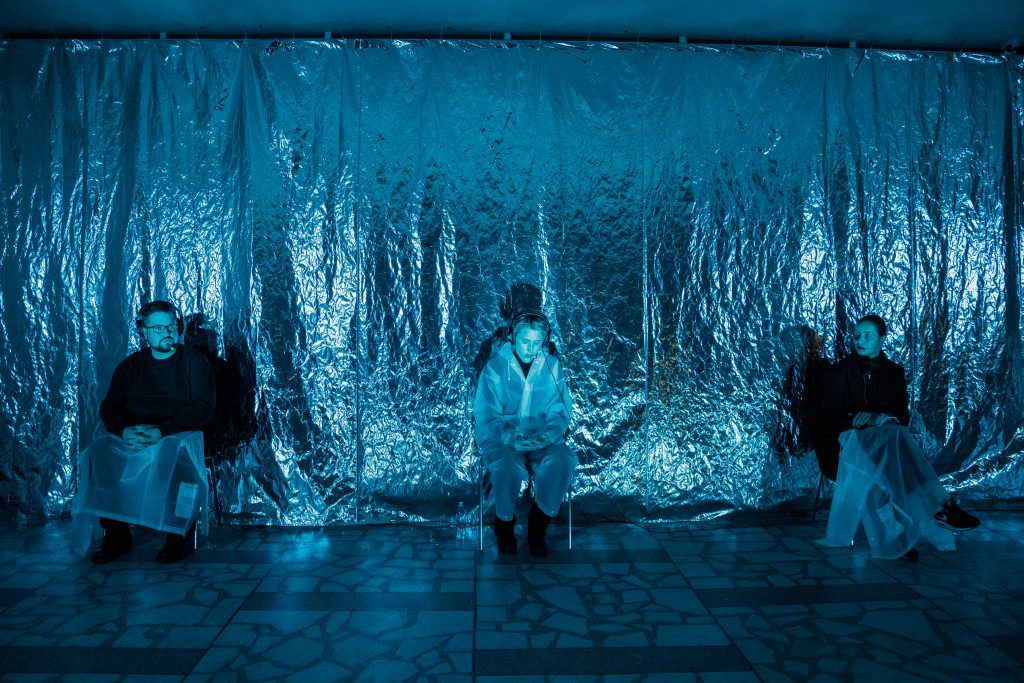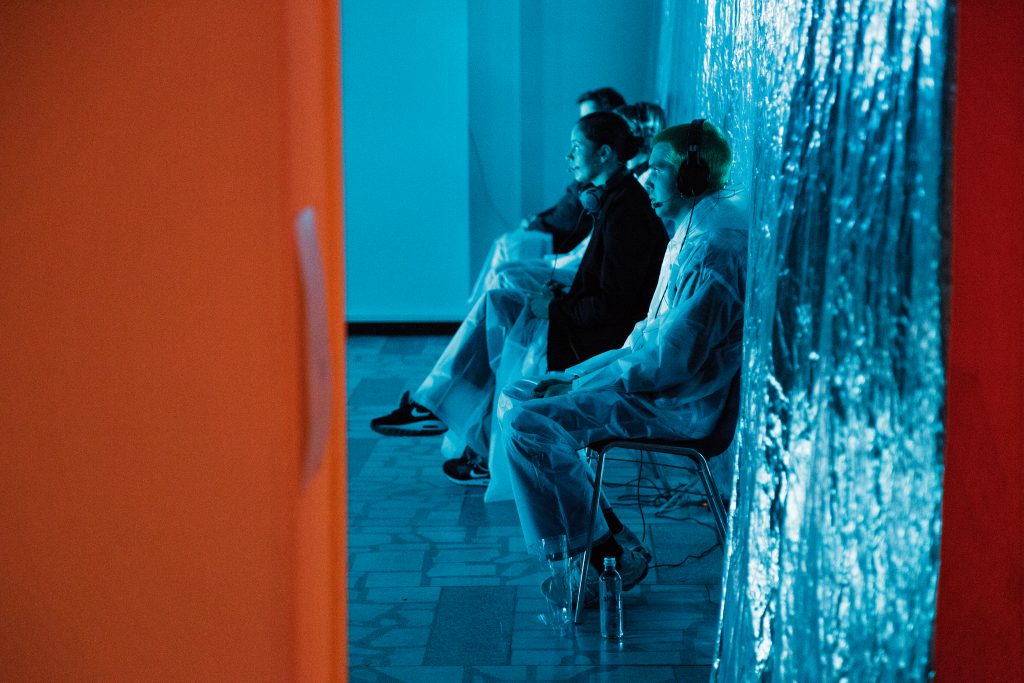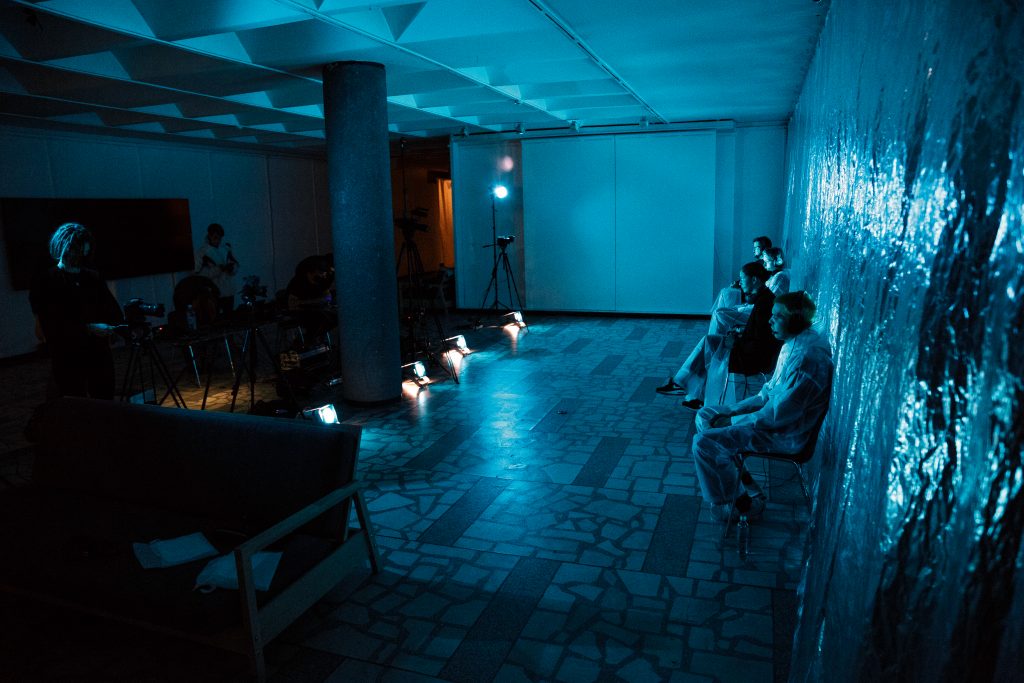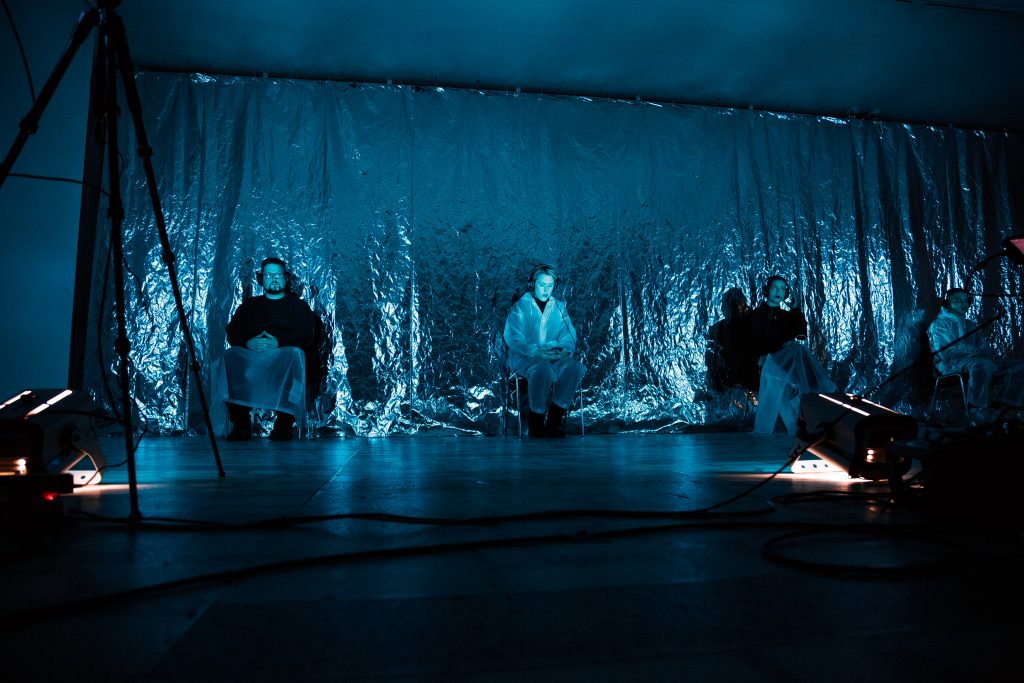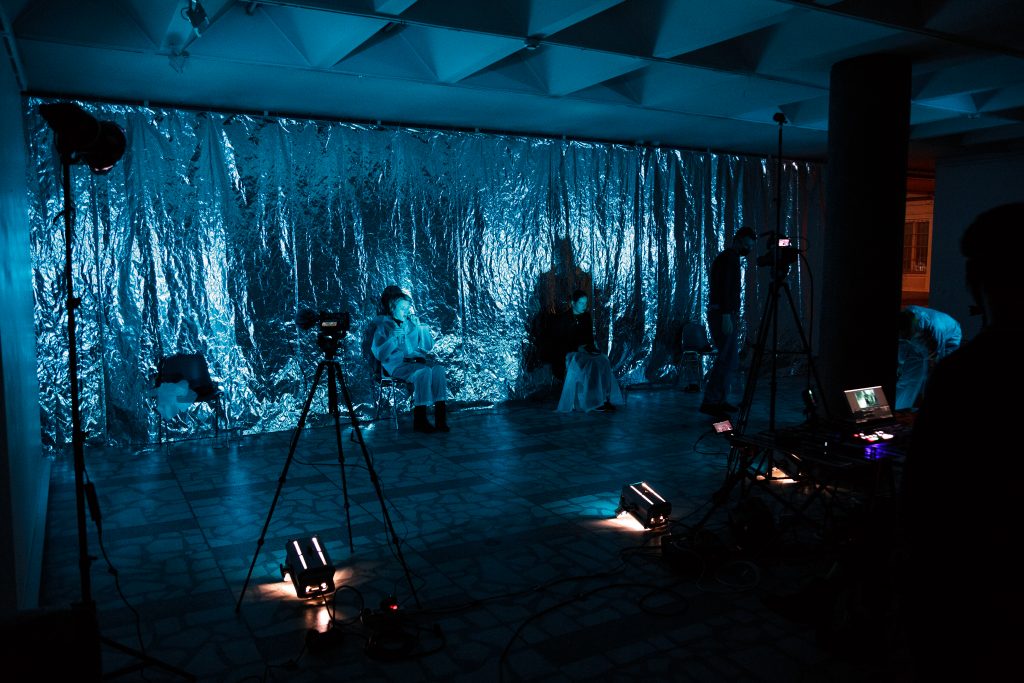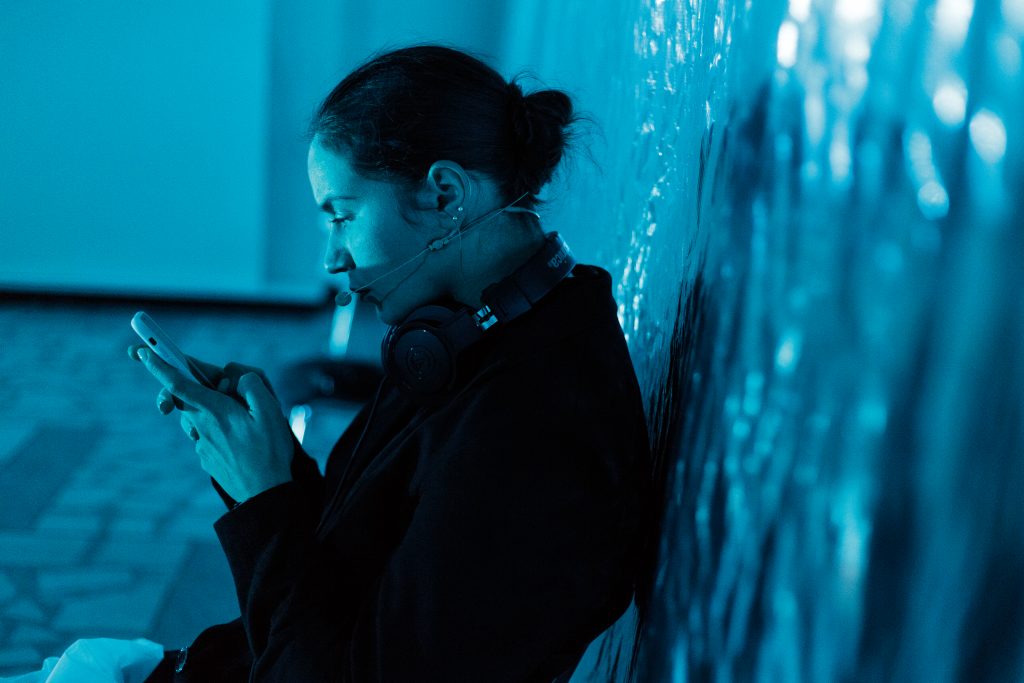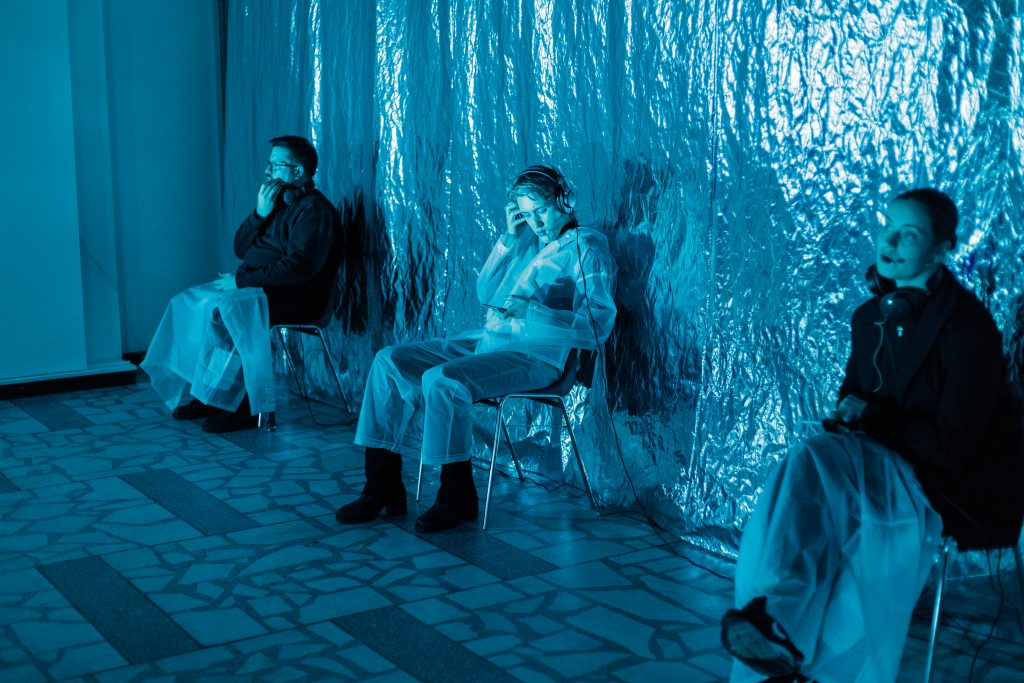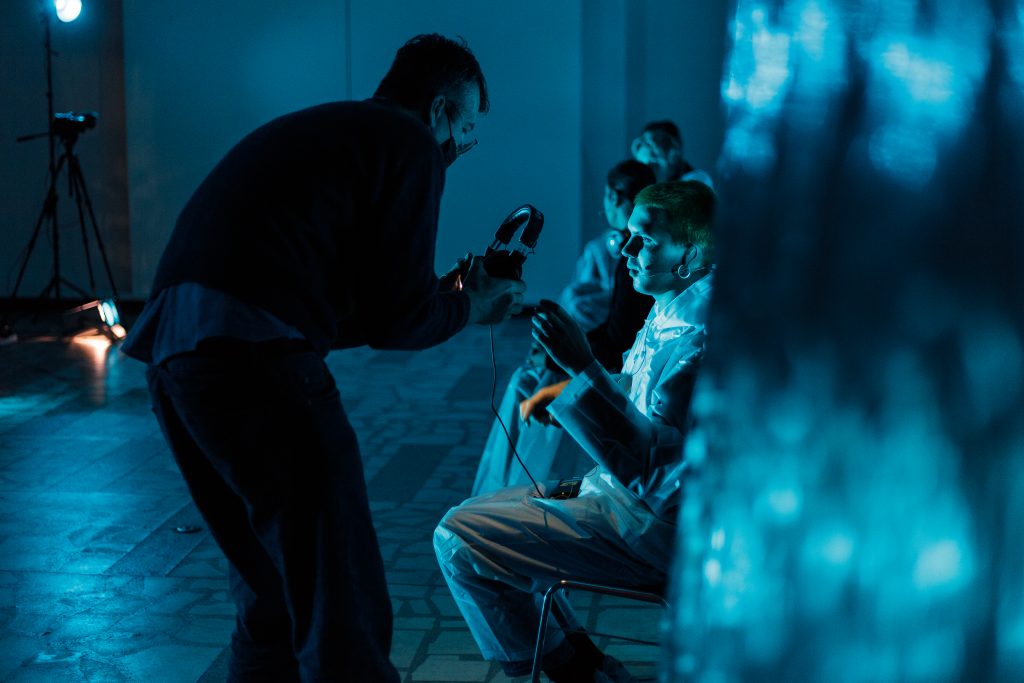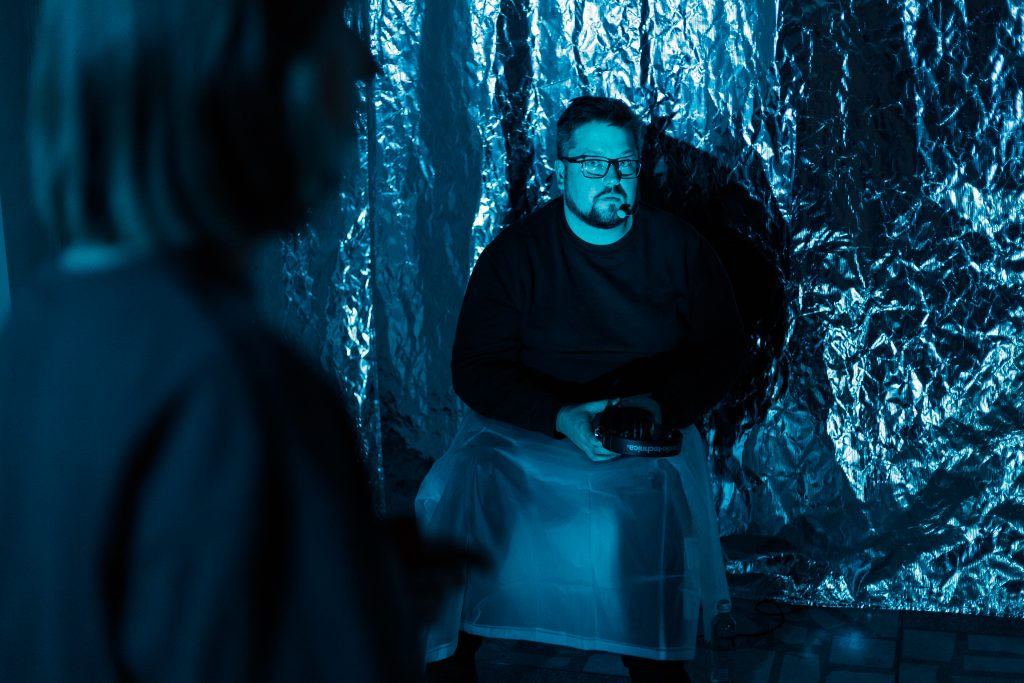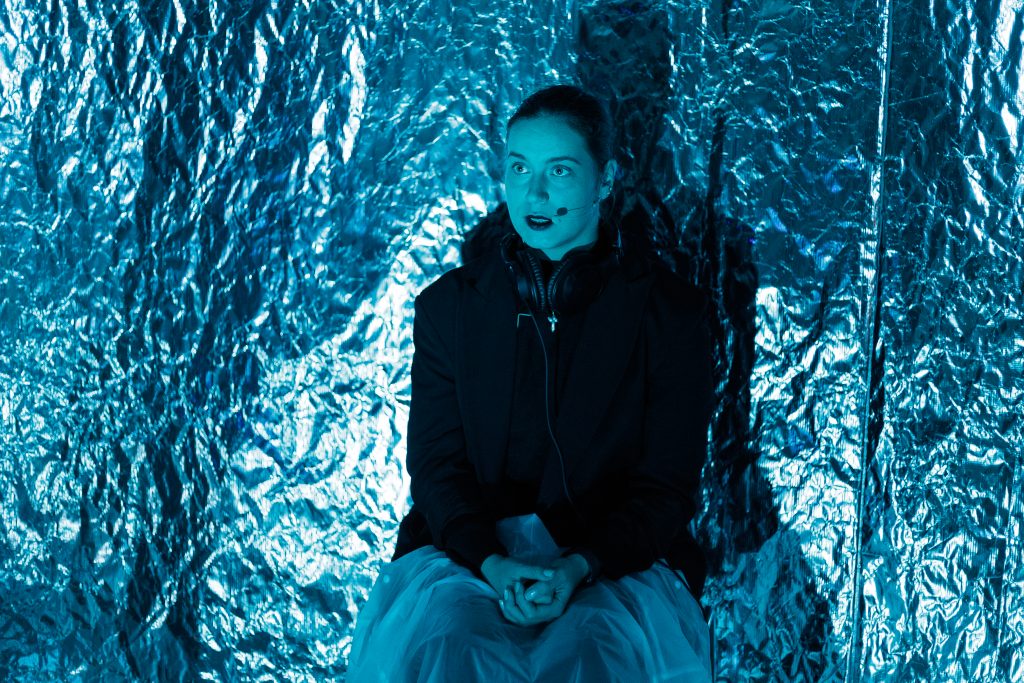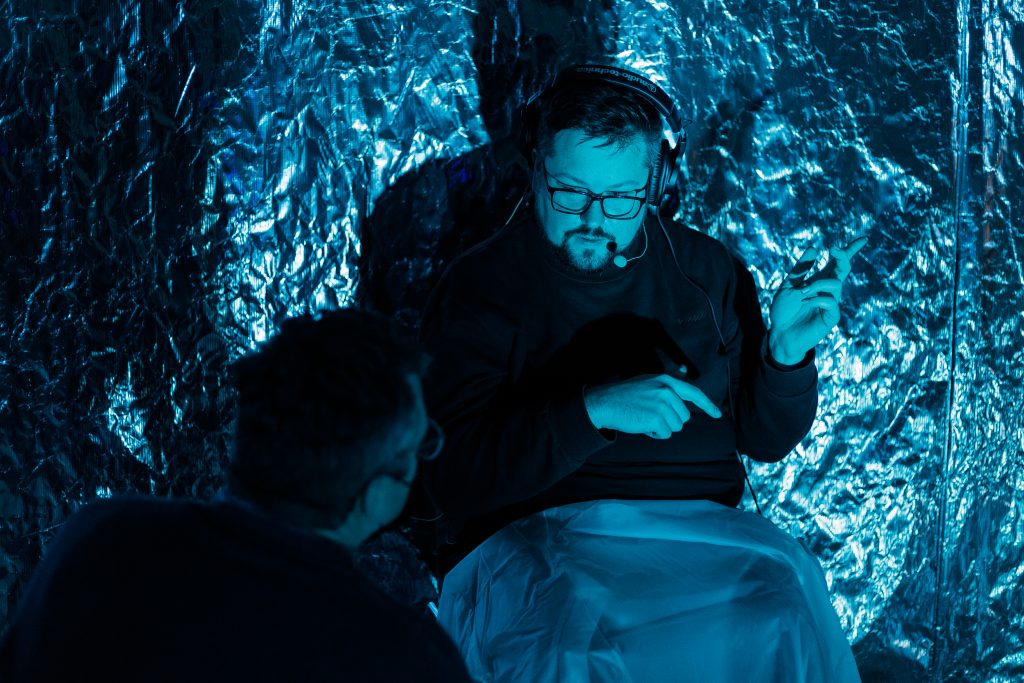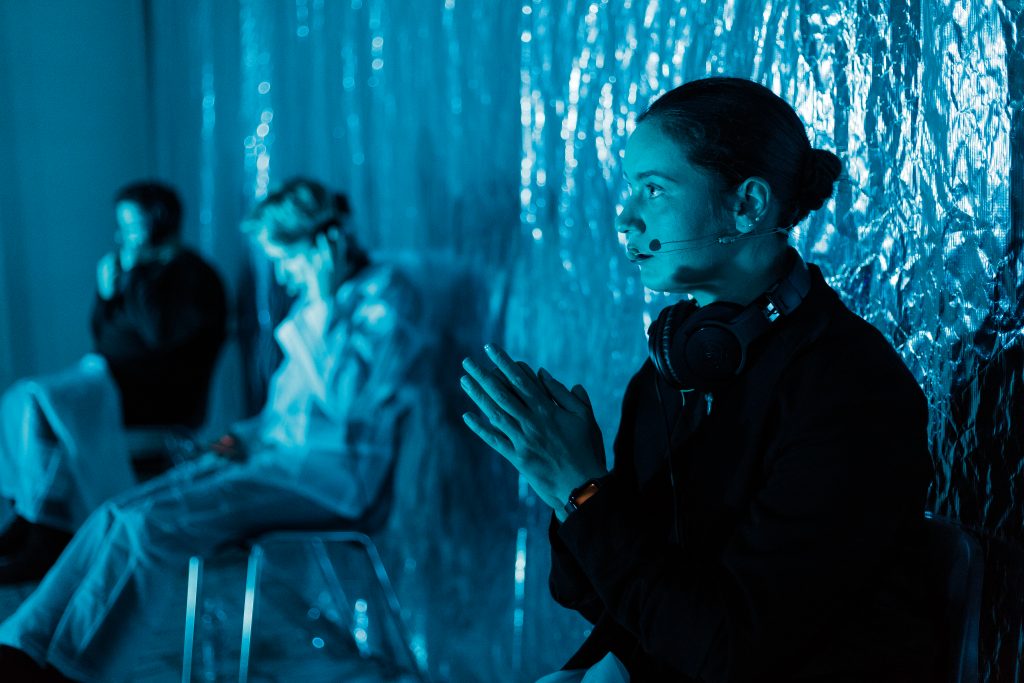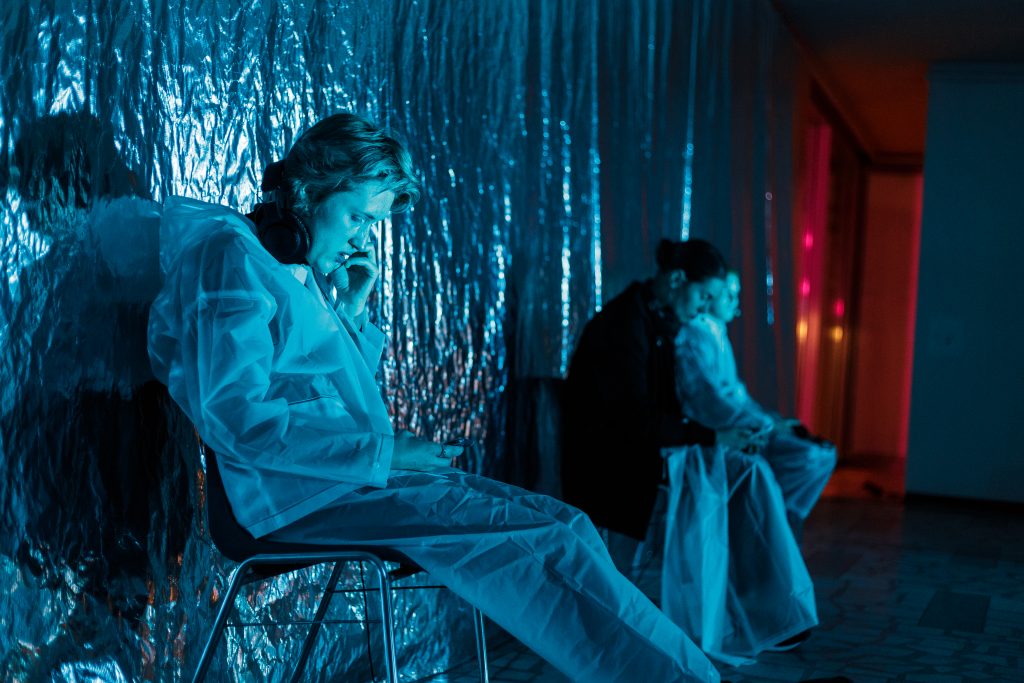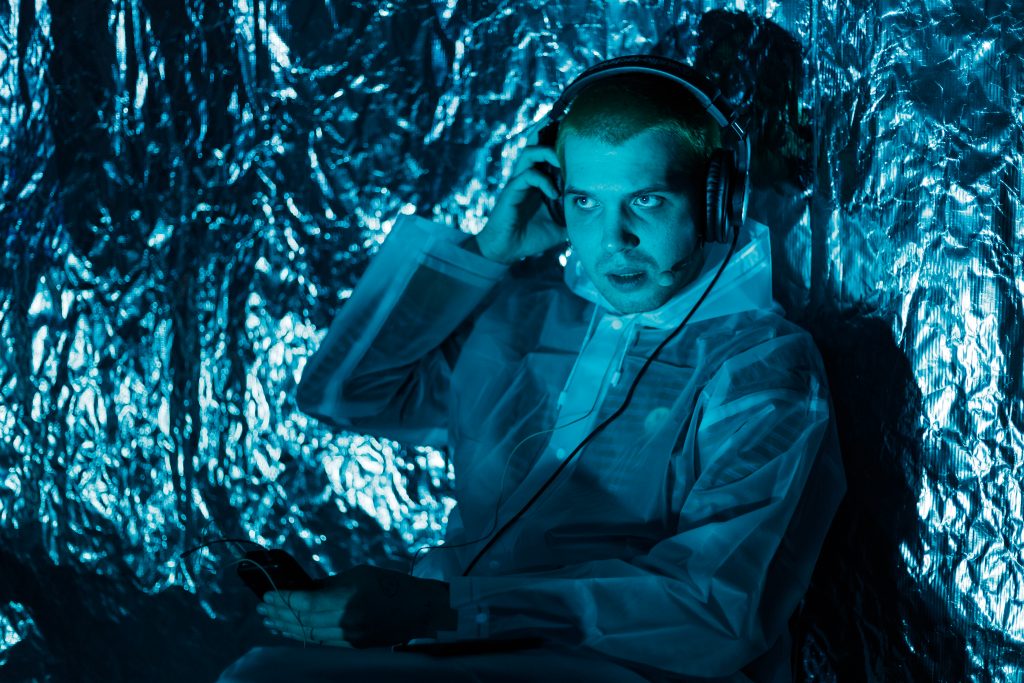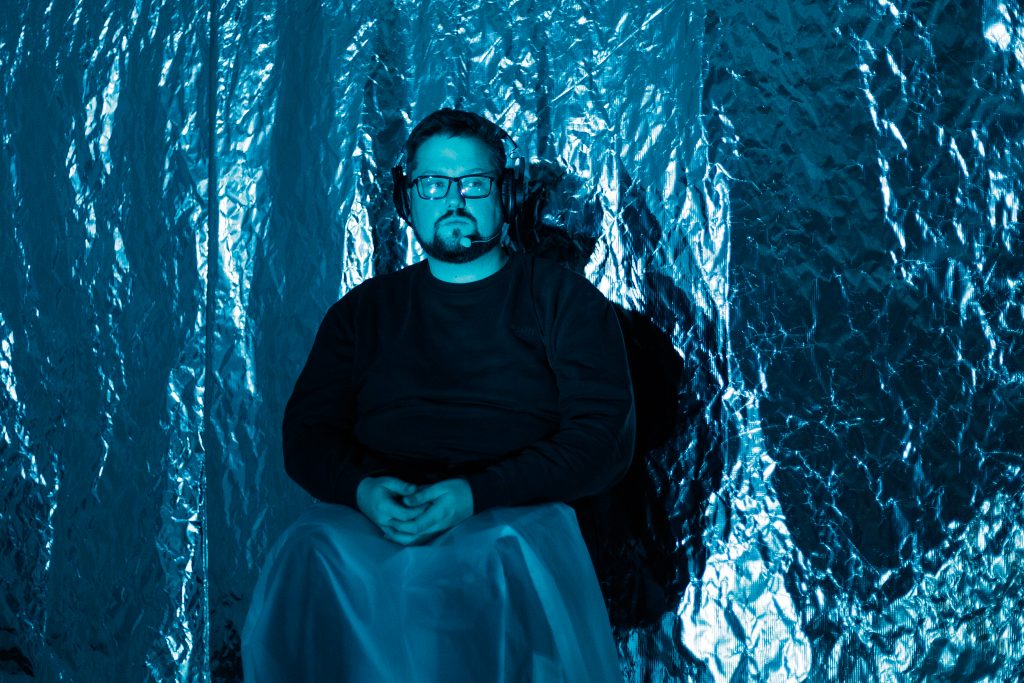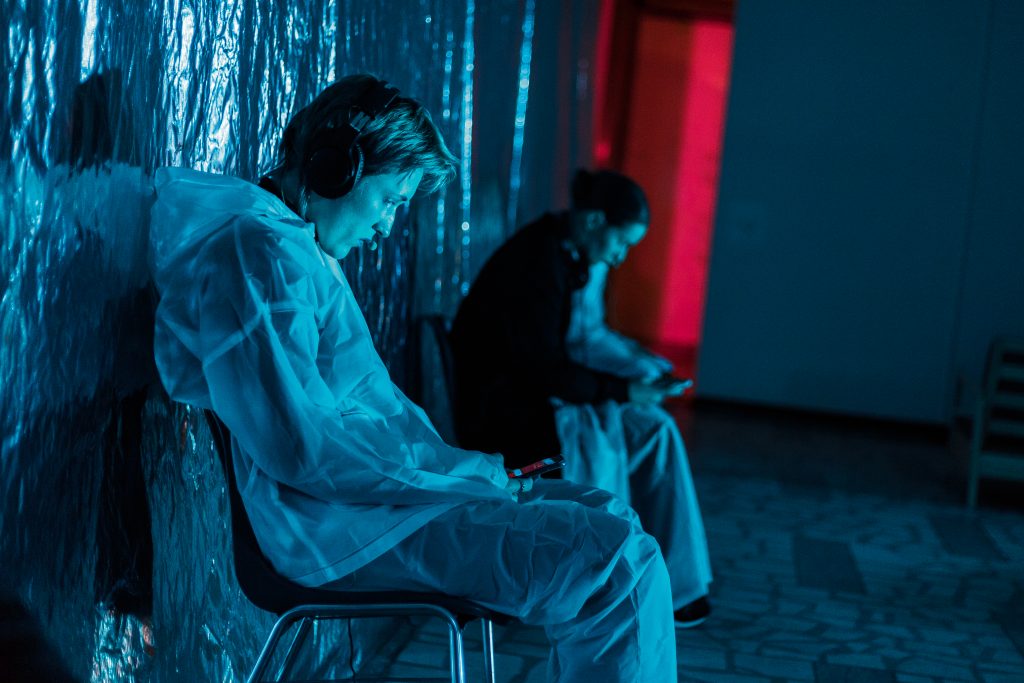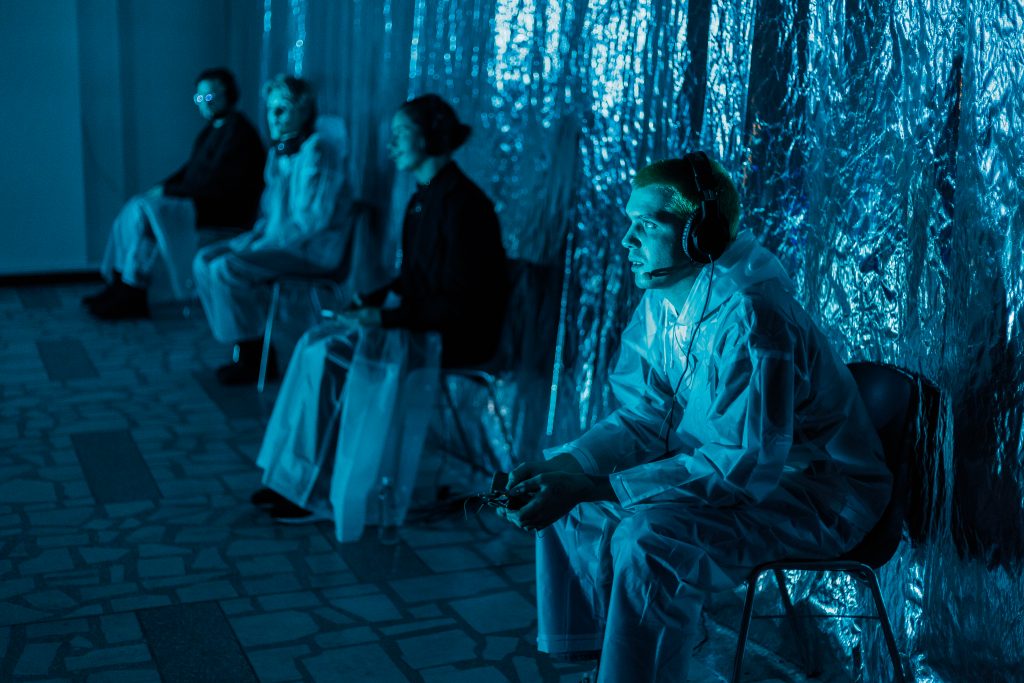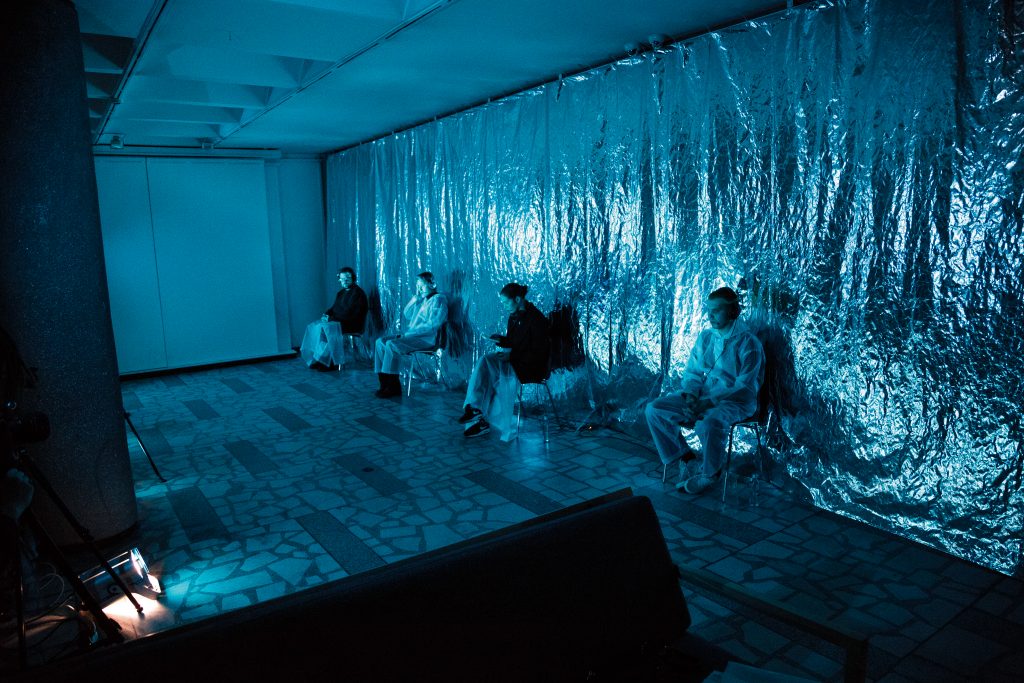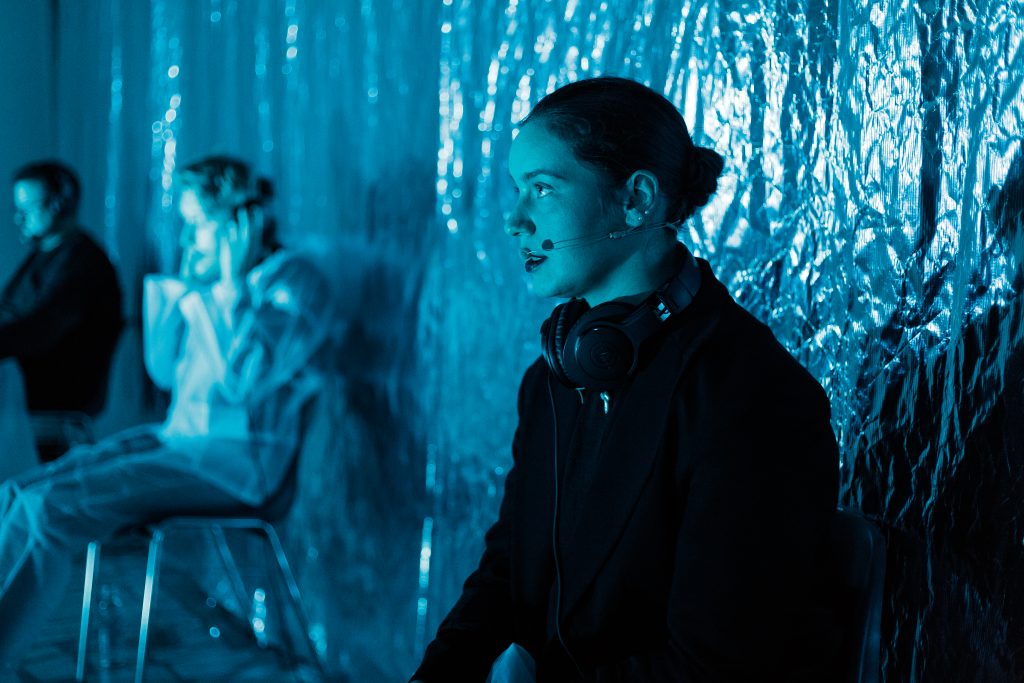 To close the exhibition 'Other Rooms', Leah Clements presented a performance that considers the psychology of spaces and care.
With enough room to seat eight patients, one supervisor and one doctor, a hyperbaric chamber is an enclosed tank that pressurises air to treat decompression sickness, carbon monoxide poisoning and other illnesses that benefit from concentrated oxygen absorption. Patients are often here for daily sessions over many weeks, often sharing this small, enclosed environment with the same fellow patients.
Clements's performance considers time spent living in a confined environment for medical reasons; care and consent; unchosen communities and the environments in which these are formed.
Performed by: Antanas Luciunas, Elena Marija, Edvinas Grinkevičius, Greta Grinevičiūtė
Original iteration commissioned by Somerset House Studio, London, for 'Hyperfunctional, Ultra Healthy' (2020)
Rupert's activities are supported by the Lithuanian Council for Culture.
The exhibition is further supported by Vilnius municipality and is a part of the project 'Who Cares?' co-funded by the Creative Europe Programme of the European Union.
Partners: Artists' Association Gallery, Lithuanian Artists' Association, Pakrante
Photo: Greitas Fokusas