25 April - 29 June, 2014
Exhibition
Lia Perjovschi: Knowledge Museum Kit & Dan Perjovschi: Time Specific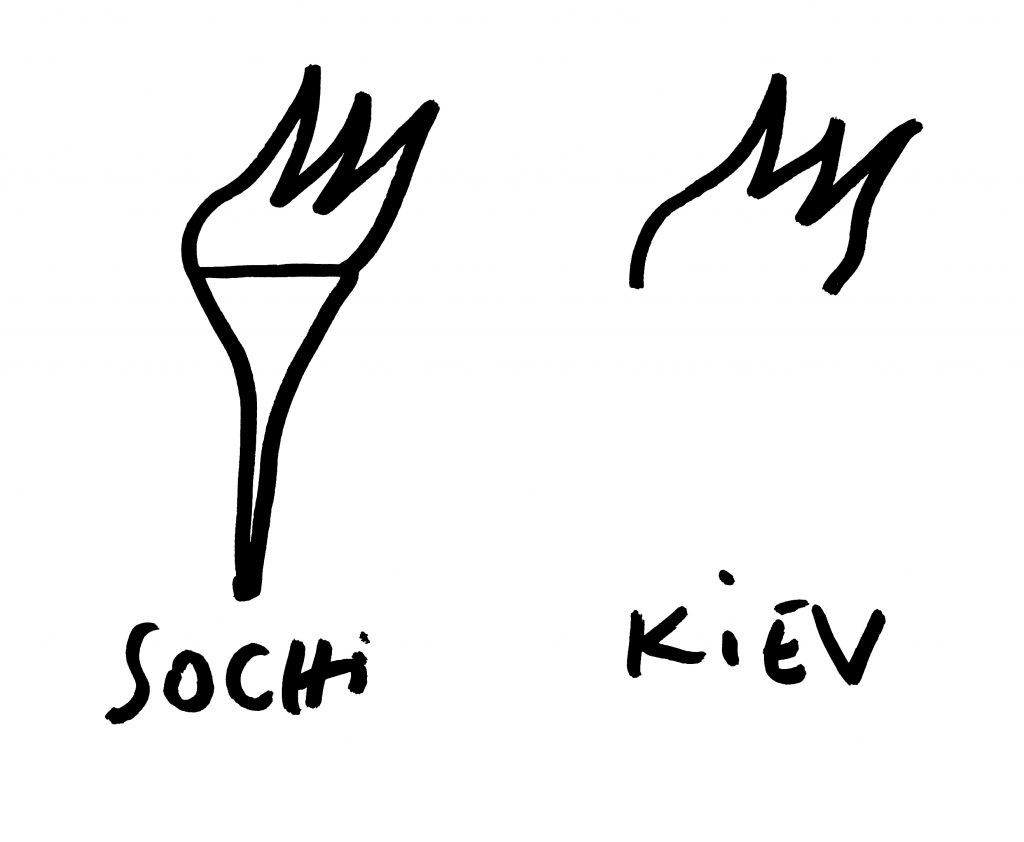 Lia Perjovschi: Knowledge Museum Kit & Dan Perjovschi: Time Specific opened in Rupert on the 25th of April.
Knowledge Museum is a project in which Lia Perjovschi recycles many of her other projects including Endless Collection, My Subjective Art History, The Contemporary Art Archive and so on. The project consists of eventually building a trans-disciplinary museum, to be located in the artist's hometown Sibia, Romania. Until the museum can take the form of an actual building, Knowledge Museum is presented as an architectural model, as diagrams and timelines from the artist's personal research and as a conglomerate of objects bought for the most part in museum stores around the world since 1999. The Knowledge Museum has 7 departments: Earth, Body, Art, Culture, Knowledge, Science and Universe.
Dan Perjovschi is Time Specific. He works with the very basic and simple means of drawing, deriving ideas from mass media political and social analysis and from personal observations on daily life. D. Perjovschi is known for drawing directly on the walls of institutions, most commonly museums, often in-situ and whilst the exhibition is ongoing. His motivation is to transform the space of the museum into a databank of actuality reflecting what is going on in the world at the moment the exhibition is taking place. The artist's drawings are a mix between cartoon, graffiti and press drawings. Simple, sharp and humorous, the drawings reflect the world as it appears: contradictory but also replete with stereotypes, cynical yet also empathetic.
In this exhibition, Time Specific and Knowledge Museum Kit take material form alongside each other, transforming Rupert's main gallery space into a reflective surface projecting current events and past discourses. How is Baltic identity understood in the light of recent events in Crimea? What effects has the Western ascent of neo-liberal capitalism had in the Baltics? What is globalization and how is it affecting perceptions of national identity?
Dan & Lia Perjovschi have been working on joint shows since 1992, presenting separate but in many ways complementary works, alongside each other at Espai d'art contemporani de Castello, Spain (2010), MuseumsQuartier Wien (2002) and most recently at the 4th Thessaloniki Biennale of Contemporary Art in Greece (2013), and Stacion, Prishtina, Kosovo (2013). Dan Perjovschi's solo shows and projects include Tate Modern, London (2006), MoMA, New York (2007), Kiasma, Helsinki (2013) among many others. Both working within set individual frameworks, they commonly recycle content and personal protocol, reanimating remarks, objects and interventions with previous life.  Commonly responsive to the local contingencies of the localities in which the exhibition spaces are set, Dan & Lia Perjovschi create points of connection between their longstanding processes and present encounters. Each exhibition becomes part of a larger trail or narrative of reiterations and additions, itself an information wire that could in turn become articulated as a timeline.
The exhibition is open between 26 April – 29 June between 10 am – 6 pm on weekdays and 12 pm – 5 pm on weekends.
The project is curated by Justė Jonutytė.
Assistants: Monika Kalinauskaitė, Maya Tounta, and Paulius Andriuškevičius.
This project is made possible through the generous support of the Lithuanian Council for Culture.
Special thanks to: Europa Royale Vilnius
Main communication partner: Lithuanian National Television Culture Program
Communication partner: IQ
Image: Dan Perjovschi, 2014