26 November, 2017, 4 pm
Exhibition
Lina Lapelytė: Pirouette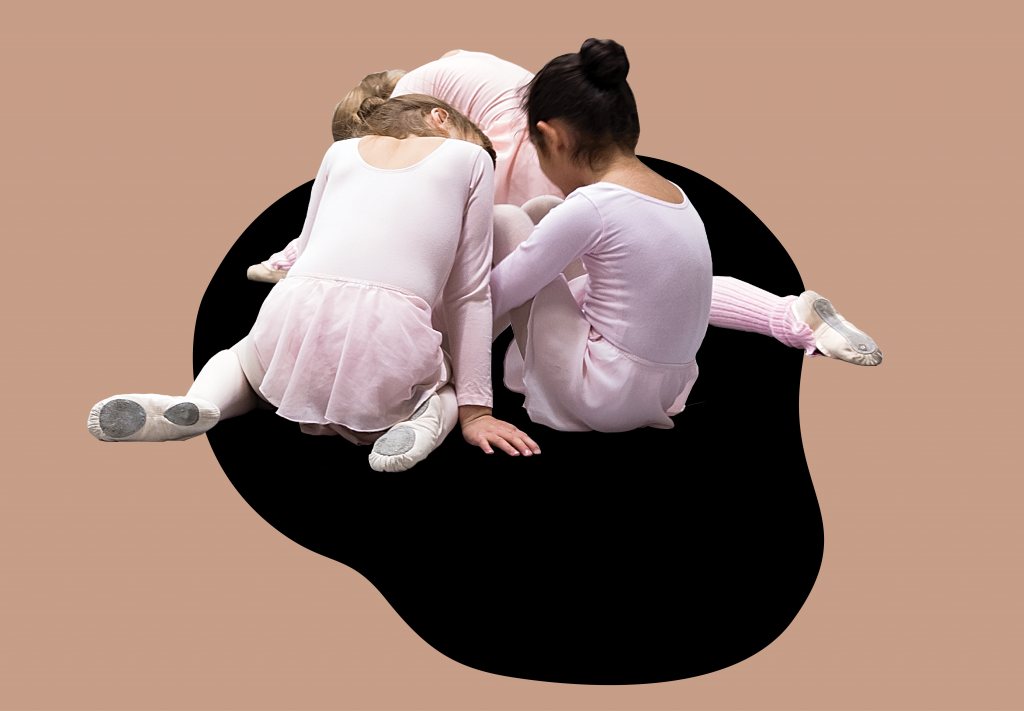 Rupert is pleased to announce "Pirouette", the first solo exhibition of Lithuanian artist Lina Lapelytė. The show includes a series of newly-commissioned live performances and sound works presented in a specially-conceived environment by Lithuanian architect Mantas Petraitis. Lapelytė's performance-based practice is deeply rooted in music and pop culture. The artist often discusses gender stereotypes, ageing and nostalgia in her work. Throughout her artistic career, Lapelytė has explored various forms of performance, crossing genre boundaries while entwining folk rituals with popular music and opera formats, and frequently using stylized expressions, as well as grotesque and conceptual musicality. The show and accompanying event series is curated by Rupert's director Justė Jonutytė.
"Pirouette" emerged from Lapelytė's recurrent interest and research into the process of ageing, life cycles, human vulnerability and codes of behavior. One of the elements of the show is installation "The trouble with time", the sound for which was recorded with musician Rhodri Davies inside the French pavilion of this year's Venice Biennale (Studio Venezia by artist Xavier Veilhan).The remix of sound will accompany the recordings of text fragments contributed by older generation artists whom Lapelytė had previously met on various occasions. New soundworks and performances "Pirouette", " The Mickey Tale", and "Play for the Parallels" will form the basis of the exhibition. The documentation of the show will later form a new video work by Lapelytė.
The closing event of Lina Lapelytė's exhibition at Rupert on December 17, 2017 will include a performance by musician and composer Charlemagne Palestine (b. 1947, Brooklyn, New York). Currently based in Brussels, Palestine is best known for his avant-garde and experimental music compositions from the beginning of 1960s, where his worked numbered amongst those of La Monte Young, Terry Riley and Philip Glass. In Vilnius, Palestine will perform a music piece for a clavichord owned by Lapelytė.
Lina Lapelytė is an artist living and working in London and Vilnius. Her most recent large-scale work is the opera "Sun and Sea" presented at the National Gallery of Art together with Rugilė Barzdžiukaitė and Vaiva Grainytė (Vilnius, 2017). The German version of the work will be presented at the Staatsschauspiel Dresden in 2018. Lapelytė's performance Candy shop – the Circus was recently shown at the FIAC (Paris, 2017) and Barcelona Museum of Contemporary Art, Barcelona. Other recent shows and performances include: 1857, Oslo (2017), Kunstraum, London (2017); Venice architecture Biennial, Venice (2016); CAC, Vilnius (2016), Focal Point Gallery, UK (2016), Nylo, Reykjavik (2016), Hayward Gallery Touring, UK (2015); Block Universe, London (2015); Serpentine Galleries, London (2014); Baltic Center for Contemporary Art, Newcastle (2014); David Roberts Art Foundation, London (2014/2017); Queen Elizabeth Hall, London (2014). In 2018 her works will be presented at the Baltic Triennial, curated by Vincent Honnoré.
RUPERT's exhibitions program was set up in 2013 with the aim to realize ambitious projects utilizing alternative exhibition formats. Since its inaugural exhibition by Spanish artist Dora Garcia, entitled "Jerusalem of Europe", Rupert has hosted major presentations by artists Laure Prouvost, Dan and Lia Perjovschi, Phanos Kyriacou and others. Originally an itinerant educational platform, since 2013 Rupert has also operated as a successful residency program, welcoming artists, theorists, curators and various other practitioners from the fields of contemporary art, creative writing, critical design, architecture, cinema and beyond. Its three programs are an effort to inspire and encourage inter-disciplinary exchange, alternative education and exhibition structure experimentation in Lithuania and abroad.
Curator: Justė Jonutytė
Architect: Mantas Petraitis
Assistant Curator: Kotryna Markevičiūtė
Project Manager: Vitalija Jasaitė
Producer: Rupert (Vilnius)
Participants: Liudas Mockūnas, Ilva Juodpusytė, LVJC Ballet Studio, Charlemagne Palestine, Saulė Aleksandravičiūtė, Bronė Miliauskienė, Ona Lapelienė, Vilma Miliauskienė, Lolita Hlinskaya, Valeryia Hlinskaya.
Special thanks to: Church of the Discovery of the Holy Cross, Nida Art Colony, LVJC ballet studio, Nerijaus Juškos ballet studio, Pakrantė, Sandra Straukaitė, SipSap sula, Kate Brown, Goda Budvytytė, Andrej Vasilenko, Daumantas Kraujalis, Eglė Kulbokaitė, Dorota Gaweda, Edit Fándly, Jonas Vaitiekūnas, Xavier Veilhan, Rhodri Davies, Mikas Žukauskas, Viktorija Žilinskaitė, Yates Norton, Mama studios and all participants of performances.
Main sponsors: Lithuanian Council for Culture, Ministry of Culture of the Republic of Lithuania, Vilnius City Municipality and Pakrantė.
Exhibition will also be open by appointment on other days with prior registration at info@rupert.lt or +37068254930. Please also contact us regarding special educational activities and exhibition tours for children and adults.