Luca Vanello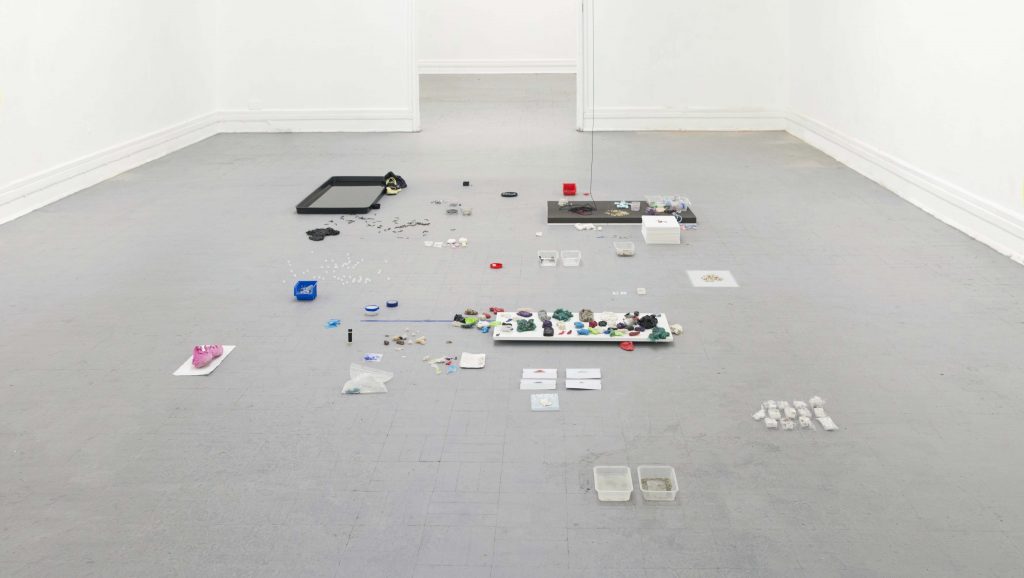 Luca Vanello is an Italian-Slovene artist (b.1986, IT/DE) based in Berlin. He graduated from the Universität der Künste Berlin with Professor Gregor Schneider and with an MFA from the Slade School of Fine Arts, London. Informed by long term research, Vanello's practice explores the implication of non-human entities in processes of distribution of the visible. Plants, inanimate objects, images, affect and energies are all seen as part of the same organic whole, where an isomorphism is created between social forces and material ecologies. In approaching physical manipulation as a conceptual tool, intimate narratives and material cycles are woven together. Through processes such as vaporization, digital image alteration, compression, fragmentation and absorption, alteration as a form of abstraction becomes both a way of thinking through collective and individual narratives.
Selected recent exhibitions include shows at 3 ½, KW Institute for Contemporary Art (Berlin) (solo); Fondazione Ratti (Como, Italy); Insitu (Berlin) (solo);  MAAD (Adria, Italy); Galerie Gerrit Friese (Berlin); The Showroom (London); Städtische Galerie (Wolfsburg); Museum für Fotografie (Berlin); Self Storage – Another Space, Copenhagen Art Week (Copenhagen), Seen Fifteen Gallery (London);, Poppostitons (Brussels) (solo); Gildengate House, OUTPOST, (Norwich) (solo); Another Space (Copenhagen); Galerie Arndt (Berlin) Ostrale (Dresden) and Al Riwaq Art Space (Bahrain).  He has had residencies at Fondazione Ratti (Como), OUTPOST (Norwich), Lottozero (Prato) and was shortlisted for the South London Gallery Graduate residency, the Adrian Carruthers Award and the "Junge Akademie" residency at Akademie der Künste (Berlin).
The project at Rupert is a continuation of his recent exploration of the potential political agency of non-human entities in the activities defining "labour of care".  In investigating the correlation between material practices engaged during therapy treatments and the implicated politics of visibility, a new body of works will be produced in collaboration with the Center for Traumatic Stress Service of the Springfield University Hospital, London.
The residency is kindly supported by the Istituto Italiano di Cultura Vilnius.