Maria Toumazou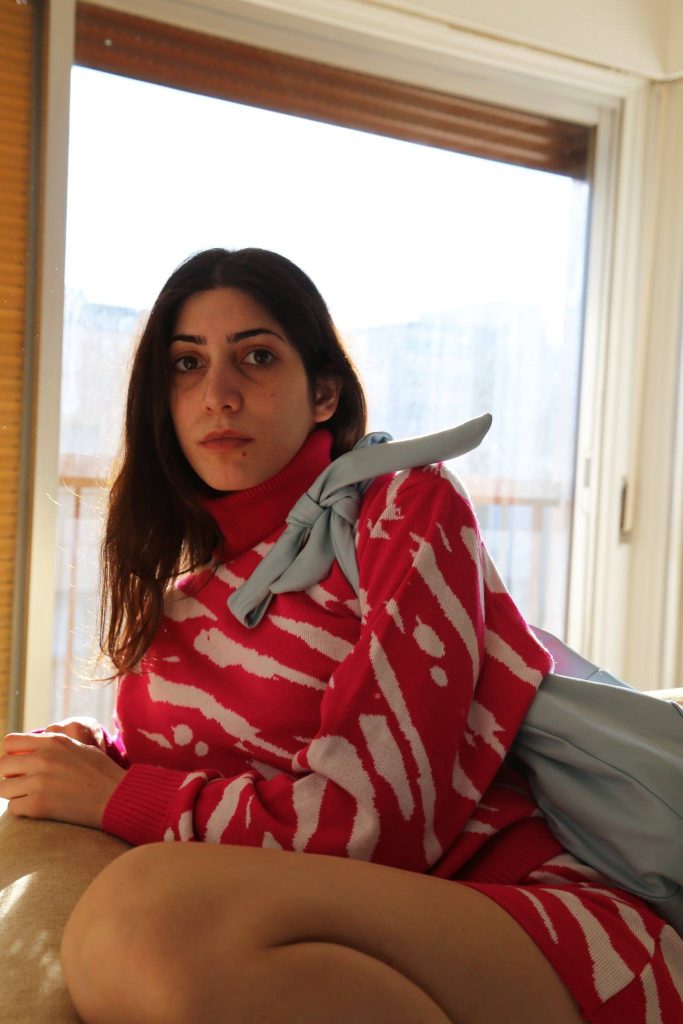 Maria Toumazou (b. 1989, Nicosia) is an artist and curator working in Nicosia, Cyprus. She completed her BA in Art Practice at Goldsmiths College and MFA at Glasgow School of Art. She is the co-founder of the publishing imprint MARIA†. Editions based in Nicosia and New York and a founding director of Neoterismoi Toumazou (Neo Toum), an artist-led space showcasing emerging local and international artists in Nicosia.
Selected presentations: 2016: BRADLEY xx, Glasgow International 2016, Glasgow; AyeBaDome:Super, Thkio Ppalies, Nicosia; í drögum, Akureyri Art Museum, Akureyri. 2015: Finite Project Altered When Open, David Dale Gallery and Studios, Glasgow; The Grind, Voidoidarchive, Glasgow; Prehistoric Loom, Shimin Gallery Yada, Nagoyia. 2014: Non-Standard Testimonials, International Artist Initiated, David Dale Gallery and Studios, Glasgow. 2013: I am Sitting in a Room, 109 Gallery, New York. 2012: Unconscious Architecture, Geographies of Cypriot state housing, Visual Artists Association, Nicosia; Utopia, New Acquisitions from the collection of Nicos Chr. Pattichis, Evagoras Lanitis Center, Limassol; Animal Patterns (solo), APOTHEKE, Nicosia. 2010: Are We Going to Live With The Mountains? (solo), APOTHEKE, Nicosia.
The project artist has worked on at Rupert is a film script entitled 113 Ancient Ledras. The setting, a house, is an existing one where real and fictional characters will be inhabiting it. The structure is located in Nicosia's suburban buffer zone and was built in 2014 reminiscent of modernist design using Cypriot materials/characteristics (local stone walls, inner yard). Events and relationships in this secluded environment explore the instances of conceiving ideas.