Meet Rupert Alternative education programme Alumni board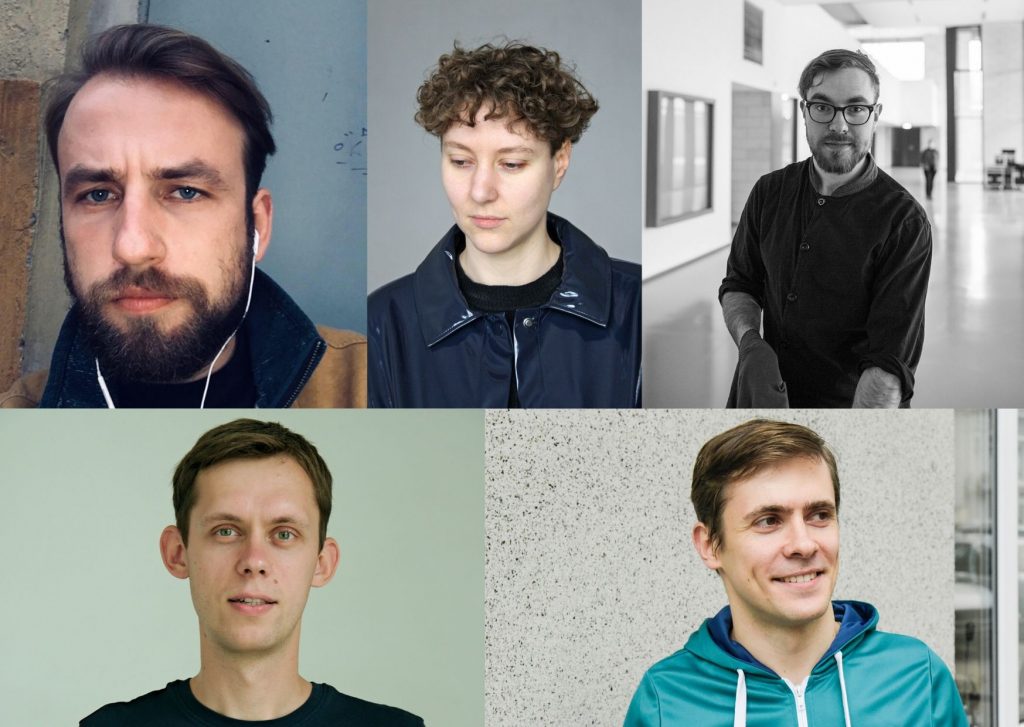 Rupert alternative education programme's Alumni board will advise in development of the programme and take part in educational process. Alumni board will help to create and foster educational ecosystem between past, present and future participants. It will help to ensure the continuation of educational process and self-reflection of the programme. Based on free interactions and egalitarian structure, the board reflects programme's aspiration to search for new ways of education.
AUGUSTAS SERAPINAS
(photo credits: Vika Paškelytė)
Augustas Serapinas (b. 1990 in Vilnius, Lithuania) practice is borne out of an empathetic consideration of the people who create and constitute the organisations and structures in which we work and live. Through engaging with the innocuous and overlooked details that build to define a life, Serapinas uses his investigations of personal domestic situations as an insight to broader institutional working.
Augustas Serapinas lives and works in Vilnius. His selected exhibitions include the  58th Venice Biennale of Art, May You Live in Interesting Times, Venice, Italy; February 13th, Emalin, London, United Kingdom, 2019; Waiting For Another Time, Apalazzo Gallery, Brescia, Italy, 2018; Where is Luna?, CURA Basement, Roma, Italy, 2018; Blue Pen, David Dale Gallery, Glasgow; Give Up the Ghost, Baltic triennial 13, Vilnius; Everything Was Forever, Until it Was No More, RIBOCA1 Riga Biennial of Contemporary Art, Riga; How to Live Together, Kunsthalle Wien, Vienna; Four Sheds, Fogo Island Arts, Newfoundland; Phillip, Lukas & Isidora, SALTS, Basel; How to Gather?, the 6th Moscow Biennial of Contemporary Art, Moscow.
ANASTASIA SOSUNOVA
(photo credits: Jeronimas Mantvydas Seibutis )
Anastasia Sosunova (b. 1993) is a visual artist based in Vilnius. Sosunova holds a BA in Graphic Art and a MA in Sculpture from the Vilnius Academy of Arts. Her multidisciplinary practice includes video, installation, sculpture and graphic art. Exploring different scales of practice, Sosunova plays with personal stories and subtle material gestures, considering their entanglements with cultural narratives, such as how communities and identities are formed, subsist and come undone. Often this involves a practice of noticing and getting to know intimately our contexts and environments, and the ways in which we interact with them.  Recent exhibitions and screenings include: Kogo, Tartu; online pavilion of the Wrong BiennaIe; I: project space, Beijing; Contemporary Art Center, Rupert and Editorial, Vilnius; The Sunroom, Richmond (2018) and others. Recent residencies: Rupert in Vilnius, Achterhaus Ateliers in Hamburg, Fynske Akademie in Odense.
VITALIJ STRIGUNKOV
(photo credits: Eleonora Roaro)
Vitalij Strigunkov (b. 1990) is a visual artist born in Vilnius, Lithuania, where he continues to live and work. Originally trained as a painter, Strigunkov combines different media, often incorporating found images and news stories. He explores the economy of symbolic capital and how cultural values shift and change and how they relate to other value systems and socio-political structures. Strigunkov's practice comprises numerous collaborations.
Strigunkov studied at the Vilnius Justinas Vienožiskis School of Art, Willem de Kooning Academy in Rotterdam and received his BFA and MFA cum laude from the Vilnius Academy of Arts. Recent exhibitions include Loose Ends, National Gallery of Art, Vilnius; Meanwhile, what about Socialism? (Part Two), BALTIC 39, Newcastle upon Tyne; XII Baltic Triennial, Contemporary Art Centre, Vilnius-Riga-Tallin, among others. In 2017 he was selected to join a year-long Project Trauma & Revival, that investigates the cultural relations between Eastern and Western Europe, coordinated by BOZAR with a particular focus on post-cold war relations between Eastern and Western Europe. 
VYTENIS BUROKAS
(photo credits: Vilija Buivydė)
Vytenis Burokas (b. 1990) is an artist, curator, lecturer, who received his BA and MA degrees in Sculpture and Art's Pedagogy from the Vilnius Academy of Arts. He participated in Rupert's alternative education programme. From 2015 to 2018 Burokas worked as education and exhibition curator in the National Gallery of Art, and since 2016 he has been working as a lecturer at the Vilnius Academy of Arts, where he teaches the Sculpture programme. Burokas' interests include the history of art and culture, rituals of everydayness, social roles and changing belief systems in relation to knowledge systems. In his work he documents passing historical and personal time in the face of these changes.
MINDAUGAS BUNDZA
Maindaugas Bundza (b. 1989) holds a BA in Political Science and an MA  in Social and Political Critique from Vytautas Magnus university, Vilnius. In 2011-2012, he  was one of the founders of Six Chair Books bookshop. With this project he was selected to teach on  Rupert's first installment of the alternative education programme. Since 2014, he has been working at the Lithuanian Council for Culture, and since 2018 he has been its director of administration. 
–
Rupert alternative education programme is free for participants. Rupert is funded by the Lithuanian Council for Culture,  Vilnius Municipality and private sponsors. Institutional partners of the programme: Kintai Arts, Vilnius Academy of Arts, Žeimiai Manor House / Aikas Žado Laboratory.
If you have any additional questions, do not hesitate to contact us at info@rupert.lt