Meet the artists │ 𝒹𝒾𝓈𝓂𝒶𝓃𝓉𝓁𝒾𝓃𝑔 𝒹𝓇𝑒𝒶𝓂𝓈, 𝒹𝒾𝓈𝓇𝓊𝓅𝓉𝑒𝒹 𝓈𝑒𝒶𝓂𝓈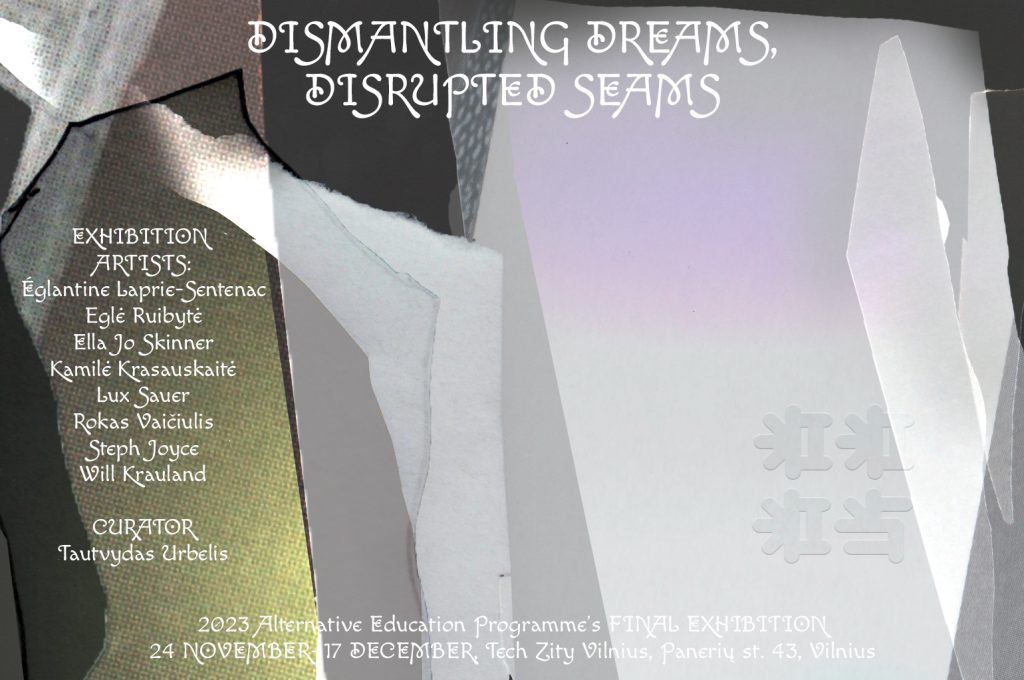 Eight artists & Rupert AEP participants will introduce themselves through their works @ 𝒹𝒾𝓈𝓂𝒶𝓃𝓉𝓁𝒾𝓃𝑔 𝒹𝓇𝑒𝒶𝓂𝓈, 𝒹𝒾𝓈𝓇𝓊𝓅𝓉𝑒𝒹 𝓈𝑒𝒶𝓂𝓈 that will take place at ex 𝓛𝓮𝓵𝓲𝓳𝓪 administrative building (Tech Zity Vilnius, Panerių st. 43).
𝓔𝔁𝓱𝓲𝓫𝓲𝓽𝓲𝓸𝓷 𝓭𝓪𝓽𝓮𝓼: 24 November–17 December, 2023
ABOUT THE ARTISTS: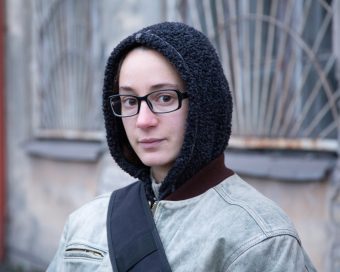 Working with a wide variety of media and techniques, Églantine has constructed several series of sculptures, structures and volumes that house collected objects. More recently working with wrapping paper, postcards and gift ribbons, Églantine plays with the idea of containers that aren't holding anything. The notion of gift is put into question: what does it mean to (not) give something, and inversely, what does it mean to (not) receive from someone? Through the manipulation of images, material and found items, her work is infused with remembrances that feel new. While enveloping and de-enveloping objects on their own, an interesting game of hide-and-seek is manifested that questions notions of intimacy and affectivity. Her sculptures are habitats for things we don't know yet. Églantine holds an MA in Fine Arts from ENSBA Lyon (2021). The text was written by Henriette Gillerot
˜"*°• For the final exhibition, Églantine will present Guard (Please Do Not), an installation of wire, tree protection, mesh fabric, cardboard, found object, laser.•°*"˜
˜"*°•.•°*"˜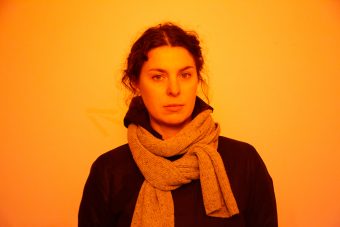 Photo by Steph Joyce
Eglė is a visual artist and graphic designer who, while combining these two disciplines, is longing for meaning in particularly standardised global processes. She graduated in Graphic Art from Vilnius Academy of Arts and in Typography, which eventually turned into Sculpture, from Hamburg University of Fine Arts (HFBK Hamburg). Delving into the technologies of industrial labour and searching for functional metaphors, she constructs mass-produced-looking objects partly by means of manual work. In this way, she deliberately leaves space for errors that speak of humanness within the limits of an industrial machine.
˜"*°• For the final exhibition, Eglė will present Team Spirits, an installation of expanded polystyrene, plastic film.•°*"˜
˜"*°•.•°*"˜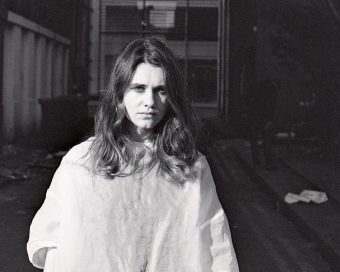 Ella is a Welsh visual artist creating visceral, sensational experiences. Her provocative and bodily installations merge different disciplines to achieve an art form that engages all six senses and provokes primal reactions within her audiences. She is interested in using art as a transformative experience to explore uncomfortable issues within the contemporary age. While studying for a bachelor's degree in English Literature and History of Art at The University of Manchester (2016-2019), she began operating within DIY experimental scenes in the UK. Her immersion in the gritty world of harsh noise and the electronic rave scene led her to begin creating environments that challenged traditional conceptions of art, discipline and order. Skinner graduated with a Master in Fine Art in 2021 from Manchester School of Art. As well as exhibiting her work across the UK and Europe, her work is used within the music industry, her previous clients include Phillip Glass and Valgeir Sigurosson.
˜"*°• For the final exhibition, Ella will present HGMITR, a multisensory installation that materials contain but are not limited to: wool, yarn, string, smoke, frankincense, objects and animal remains retrieved from a gopnik (chav) in Latvia, rat corpse preserved in resin, wax, plaster, silicone, resin, glucose, dirt, ink, religious paraphernalia obtained from a church in Tallinn, acrylic, industrial paint, hand altered prints of a historical painting sourced from Poland.•°*"˜
˜"*°•.•°*"˜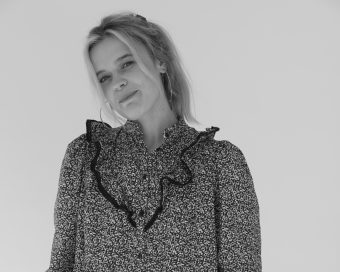 Photo by Laura Jaraminaitė
Kamilė is a multidisciplinary artist and curator based in Vilnius. Her practice evolves into different formats, from installations and sculptures to graphic art, publications and social events. Kamilė is interested in preserving ancient crafts as a deep code to unlock connections with various levels of our everyday life, including indigenous cultures' beliefs and practices. She is interested in place and space, exploring how certain spaces can supposedly bring physical, mystical and moral transformations to individuals, both human and non-human.
˜"*°• For the final exhibition, Kamilė will represent holy wells and trees & other faith-healing sites, an installation that engages spatial choreography of ritualised transactions, seekers of miracles and benevolent saints.•°*"˜
˜"*°•.•°*"˜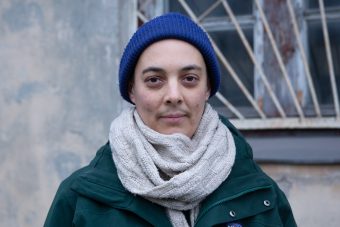 Photo by Steph Joyce
Lux is an Utrecht-based dance maker expanding the field of contemporary dance by combining somatics, choreography and visual art. Lux specialises in queering the anatomy of togetherness. His talents as a gender non-conforming human and as an artivist lie in pushing boundaries, queering spaces and challenging the dominant gaze in order to activate sociopolitical discourses. Lux carries a wide range of personal and professional tools, lived experiences and queer agency that informs his artistic practice. Lux's way of moving, thinking and thinking movement has been shaped by studying dance and choreography from different angles such as technical movement training and somatic practice, as well as from an academic point of view on a historical, sociological, philosophical, political and critical level.
In his artistic research and teaching, Lux is striving to common the ground by applying somatic practice, intuitive thinking and non-hierarchical methodologies. Always following the urge to explore transformative methodologies and reshape spaces of creation. Lux's playful curiosity comes together in a mix of different practices where movement, voice, tactile material, choreographic instructions and audience involvement are part of the whole piece. The performative proposal invites the practitioner and the spectator to meet in an intimate experience. His work ranges from intimate one-on-one performances to larger choreographic exhibitions, always integrating a dialogue with the audience.
˜"*°• For the final exhibition, Lux will present Cultivating Response-ability – Occupying Space by Ski Suit-ing an Artistic Dialogue, an installation of ski suits, latex, birch tree bark, pine tree needles.•°*"˜
˜"*°•.•°*"˜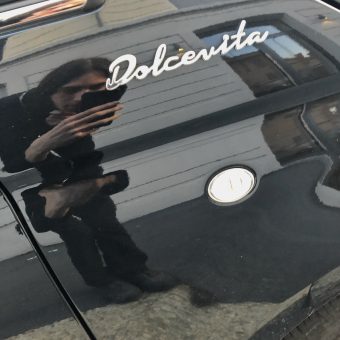 Rokas (they/them) is a creator and writer, living in Vilnius, Lithuania. They are currently in their Philosophy PhD at Vilnius University, studying the notion of agency and digital technological cultures. Their creative interests consist of contacting through absence, the cognitive dynamics of the everyday world and its intersection with the digital attention economies. In the past, they have curated Letters to Zoey, an online publication dedicated to the theme of love and empathy (published through hardtocare.net together with VMU Art Gallery 101 in Kaunas). They have written texts for Artnews.lt, worked as a mediator in art spaces (Editorial, Vilnius; Lithuanian Pavilion for the 59th Venice Biennale) and are an ongoing collaborator of Aikas Žado Laboratory (Žeimiai manor house).
˜"*°• For the final exhibition, Rokas will present Unlived Experience (2023), a video installation, steel hanger, t-shirt with print, cardboard ceiling panels.•°*"˜
˜"*°•.•°*"˜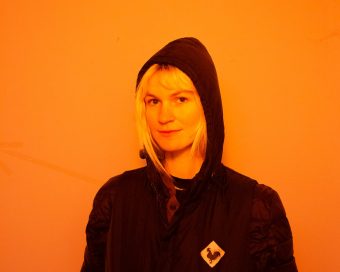 Steph is a transdisciplinary artist and poetic practitioner, gathering moss and sewing soft places to land. With Rupert's AEP, they're playing, moving, and attending to the basics while tracing embodiments of desire, hope and grief in relation to unknowability and conviviality. In general, their practice tends towards situational gatherings and site-specific installations with performative, video, and sculptural elements.
˜"*°• For the final exhibition, Steph will present Unlucky Star, a site-responsive narrative: audio (loop), found objects, linen textiles, light, water, heat, residue, desire.•°*"˜

˜"*°•.•°*"˜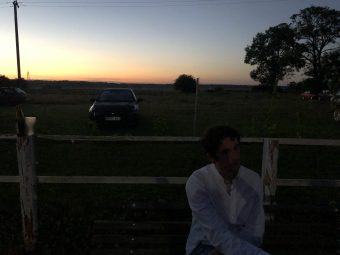 Will is an interdisciplinary artist working on a strictly >>need-to-know basis<<. Utilising intuitive processes employing traditional and digital production methods, he generates speculative architectures that model divergent forms for engaging with temporal, spatial and psychological structures. He was born in the year MCMXCV at 38.9072° N, 77.0369° W.
˜"*°• For the final exhibition, Will will present two videos: Lens B.C.12 and Untitled3456; two photos: Untitled and Sub (m); two found objects, both titled Untitled (both calendars); two beating metronomes; two speakers and probably even more.•°*"˜