13 April, 2018, 5 pm
Showcase
Megan Plunkett – Me as a Dog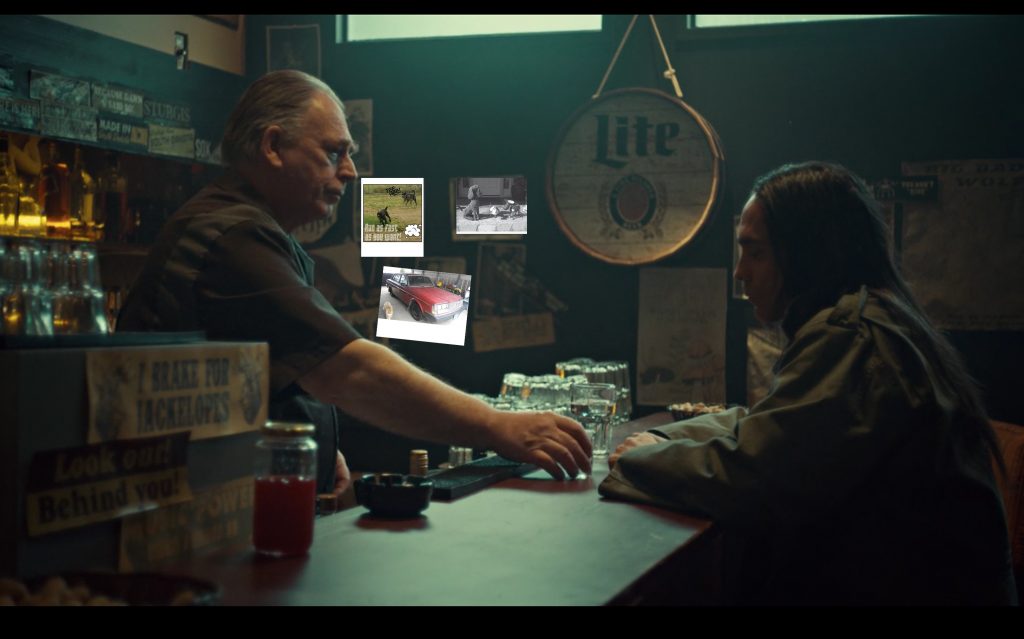 On Friday, April 13th from 5 pm,  we invite you to debut of "Me as a Dog", current Rupert artist-in-residence Megan Plunkett's installation of recent photographic works at Vilnius bar Who Hit John (Didžioji str. 19). The works installed, gathered images of dogs who unwittingly appear in various "for sale" postings on Craigslist and printed in standard "headshot" format, are embedded throughout the interior space of the bar.
The installation continues Plunkett's interest in the material condition of photography, here touching on issues of appropriation and how the site of an image operates as an opportunity for staged navigation.
Megan Plunkett: "Over the last year, I started looking at Craigslist nearly everyday. I began to notice, peppered through the photos of various items for sale on the site, photos where dogs had wandered into the frame of the image. Standing alongside the cars, agricultural equipment, marijuana grow lights for home use, free wood, couches and generally out-casted items being hastily sold off, the dogs' presence seems, most often, accidental. Although, sometimes, it's not as clear. Some of these dogs are stars! As my friend Ethan likes to say, "You can't measure presence."
At many bars in Los Angeles, where I grew up and continue to live, actors' headshots are oftentimes plastered on the walls of dive bars across the Valley. These glossy, 8×10 inch prints of these aspiring stars of the silver screen are at once décor, archive and cue. I had long been searching for just the right the way in which I wanted to present my dogs, when I was watching television1 and saw an image of these headshots during some nondescript scene in a bar.2 The perfect doghouse had been staring at me all along, hiding in plain sight.
Megan Plunkett is a Los Angeles-based artist working between photography, sculpture and installation. Recent solo shows include I Bet You Wish I Did and I know I do at Emalin (London) and Live Rust, Not Right, Long As I Can See at Bad Reputation (Los Angeles). She has been included in shows at And/Now (Dallas), Redling Fine Art (Los Angeles), Magenta Plains (New York), Pet Projects (Perth, Western Australia), Hester (New York) and Mitchell-Innes and Nash (New York), among others. Forthcoming exhibitions include a two-person show with John Miller at Shoot the Lobster (New York). She is a recent graduate of the Milton Avery School of Art, Bard College and co-publishes the independent publishing imprint The Kingsboro Press.
____________
[1] David Hammonds once said in an informal interview with the New Museum that one reason he liked being an artist is that you can watch TV as much as you like and write it off as research.
[2] Barry, Season 1, Episodes 1 and 2
Special thanks to Who Hit John.
Rupert Residency program is kindly supported by Lithuanian Council for Culture.