28 January, 2017, 5pm
Open Studios
Merike Estna, Jozs Bitelli, Andrea Zucchini – Smoke and Mirrors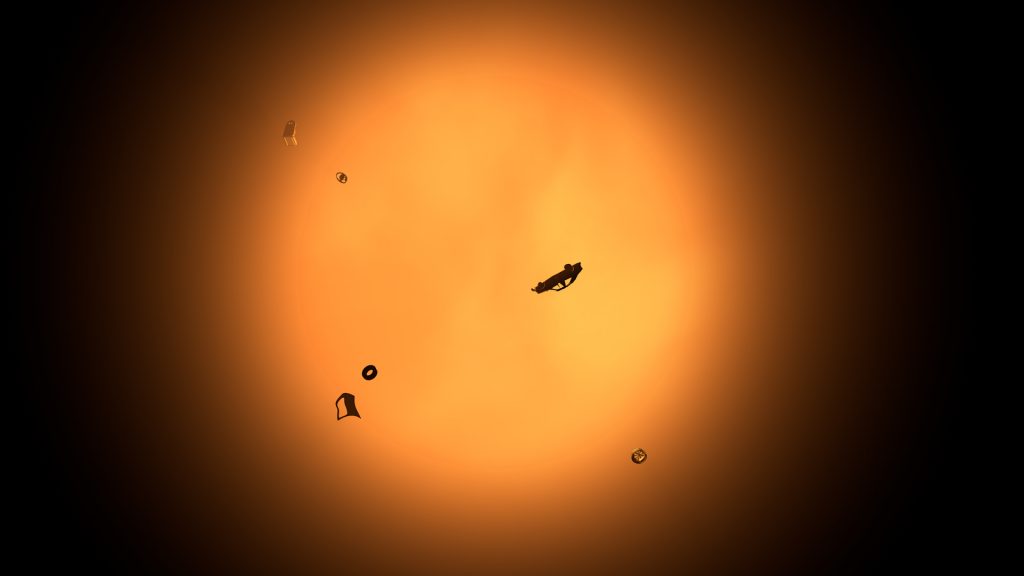 Current Rupert residents invite you to an informal presentation of what they have been working on during their stay.
Performances start at 5pm.
Wed 4 Jan
-Hei
-Labas
-Hey, if you're still out, could you grab some AA batteries plss x
-OK will check if this place has some hopefully
-Got it
-Ahh u
-Hey, you still up for going? I'm just waking up
-Just sent you the fb link as well
Thu 5 Jan
-Kk so my key doesn't work in the door, maybe lock your room tonight & we can ask about it tomorrow, nice dining with u
Sat 7 Jan
-Hey good morning
-Do you wanna go to see the shows at CAC around 1pm?
-As I'm thinking I'm not sure I could come back to town later as feeling like getting ill:(
-Aww nooo
-Don't get ill
-Yeah id like to but I just woke up, I've got a bad case of the sentimentals, and indigestion too.
Mon 9 Jan
-Hope you made it! Gd luck with the hanover xo
-Thanks, just landed, luckily finally managed to get a cab obviously no ubers at 4am, a bit of a panic but made it:) have a good few days, xx
-Phewww, glad it didn't spin out of orbit cos of snow
-Haha yea kind of exiting
-The ice on the lake isn't moving anymore
-Oo wow! So it's freezing:) fab!
-I hope we can walk on it soon, n the sunmakers will have an extra road!
-Just made a really bland and awful meal!
-No way! I can't believe you
Mon 23 Jan
-Hey how're you? Are you planning to go into town? Or wanna make dinner around 7? fyi The reading group was so nice & I'm just speaking to some people about singing in the performance.. if it happens…
Sun 22 Jan
-I can only smell dog! Bigly
-Haha, probs just smoke and mirrors.
Merike Estna
series of paintings "PostNostalgic Dining story"
acrylic on paper and on serviettes, liquids to be consumed, dry ice, memories
Jozs Bitelli
invited local voices to test out the foundations of a new musical publication
Andrea Zucchini
a new post apocalyptic video work, Sunmakers, 2017.
Merike Estna (b. 1980) lives and works in Tallinn, Estonia. She has graduated from the Estonian Academy of Arts with a Bachelor's degree in painting and from the Goldsmiths College, University of London, in 2009 with the Master's degree in art practice.
The work of Merike Estna is largely invested in the processes of painting, as a way of approaching the artwork as an integral part of life rather than about life. In her process-based work, Estna is embedding patterns and colour combinations from the crafts and applied arts,
which have not traditionally been accepted in the visual language of painting. Thus, her work is challenging the masculine territory of painting and questioning the strict visual separation between painting and craft discourses.
Selected projects: "WINTER IS COMING (Homage to the Future)" curated by Maria Arusoo, Georg Kargl Fine Arts (Vienna, Austria 2016); "(In)visible dreams and streams" curated by Maija Rudovska, CAC (Vilnius, Lithuania 2016); Ghostbiker, solo, Wot No, London Centre for Book Arts (London, UK 2016); "Nomadic Images" curated by Linas Liandzbergis, XVI Vilnius Painting Triennial (Vilnius, Lithuania 2016); "Memorial" solo, Estonian Embassy (London, UK 2016 – 2017); The seed can be initialized randomly, duo with Ana Cardoso, Murias Centeno (Porto, Portugal 2016); (Not) Every Thread Ties Down / Your Split Ends Are Showing curated by Leo Cohen and Lucy Rollins, DKUK (London, UK, 2016); Freundschafsspiel, curated by Didem Yazici, Museum für Neue Kunst Freiburg (Germany, 2016); DOMESTICMINDCRAFT, solo, Karen Huber Gallery (Mexico City, Mexico 2016); part of series of events "El Cuarto de los Ojos Sucios" performance, Biquini Wax (Mexico City, Mexico 2016); Corporate Jungle, solo, Temnikova & Kasala gallery (Tallinn, Estonia 2015); Genialmythcraft, solo, Palermo Galerie (Stuttgart, Germany 2015); Better become blowing backbeat blanket, installation, XMarks the Bokship, Matts Gallery (London, UK 2015); Blue Lagoon, solo, KUMU Art Museum (Tallinn, Estonia 2014); So Soft/+ Pure, solo, SmallProjects gallery (Tromso, Norway 2014); V/P: Video and Painting in a relationship, group ,Solyanka State Gallery (Moscow, Russia 2014);
She was awarded Konrad Mäe prize, Estonia, 2014 and has been teaching at the Estonian Art Academy as visiting professor since 2013. Her works in public collections include: Kumu Art Museum, Estonia; Tartu Art Museum, Estonia; Loviisa City Collection, Finland.
Jozs Bitelli (b. 1989, Leeds) works across film, performance and installation. Recent project have addressed the creation of the medical subject within the clinical setting looking at the body politic in relation to clinician training methods and healthcare legislation.
Recent solo projects include Skeleton Argument, Wellcome collection, as part of 'Body Language' curated by Alice Carey and Elsa Richardson; 'STOPTOBER', Union Gallery, curated by Rosanna Puyol; 'All Doors and No Exits', Cell Projects, a solo show as part of 'A Partition,' a multi-platform project curated by Rebecca Lewin which included a program of events at The Old Operating Theatre Museum and Herb Garret; 'London Doctors Choir', Chisenhale Gallery, 21st Century programme (all 2016). Other solo projects include 'LimescaleTea', tank.tv, London; 'To Gaze at Ten Suns Shining' (with Sarah Abu Abdallah), POOL, Hamburg (both 2015). Recent group shows include 'Pre-empty', Evelyn Yard, curated by George Unsworth (2016); 'CO-WORKERS – Network as Artist', Musee d'Art moderne de la Ville de Paris; 'Pavillon de l'Esprit Nouveau', Swiss Institute, New York (all 2015); '30 Years of the Future', Castlefield Gallery, Manchester (2014); 'Place of Dead Roads' (with Felix Melia), Centre D'Art Contemporain, Geneva; '89plus marathon', Serpentine Galleries, London (2013). Bitelli has contributed to screenings and pannel discussions at LUMA Westbau, Zurich; Palazzo Grassi, Venice; Marrakech Biennale, Marrakech and is a co-founding member of Om3am and editorial staff at 'Pazmaker', Mexico City.
Bitelli is the recipient of a Sharjah Art Foundation production grant for a project with Sarah Abu Abdallah.
Andrea Zucchini (b.1987, Brescia, Italy) lives and works in London.
He holds an MA in Sculpture from the Royal College of Art and a BA in Fine Art and History of Art from Goldsmiths. In his practice he explores the convergence of different fields of knowledge, juxtaposing the scientific to the mythological, the geologic to the cosmological. The research and objects deriving from this approach tend to concentrate on the exploration of the various cultural histories and natural properties underlying materials.
Solo and two person shows include: Foresight by Earth, Tenderpixel, London; Here the Sun does not enter, two person show in collaboration with Sam Smith, Assembly Point, London, 2016; Some Astronomers Kept a Distance, two person show with David Ferrando Giraut, Salon Madrid, 2016; and Alchemical Studies, Tenderpixel, London, 2014.
Group shows include: Cosmic Morsel, F2, Madrid, 2016, VC10, The Showroom, London, 2015; New Contemporaries, ICA, London, 2015; Pause Patina, Camden Arts Center, London, 2015; Remarks Upon Method, Jupiter Woods, London, 2015; before breakfast we talked about the furthest visible point before it all disappeared, Tenderpixel, London, 2014; biotic/abiotic, The Gallery Apart, Rome, 2014; and A Sense of Things, Zabludowicz Collection, London, 2014.
Upcoming projects include a solo presentation at Arco Art Fair, Madrid and a solo show at Cordova, Vienna.
The event is kindly supported by Lithuanian Council for Culture, Lithuanian Ministry of Culture, Nordic-Baltic Mobility Programme for Culture.