15 October, 2013, 7 pm
Event
MIXED MEDIA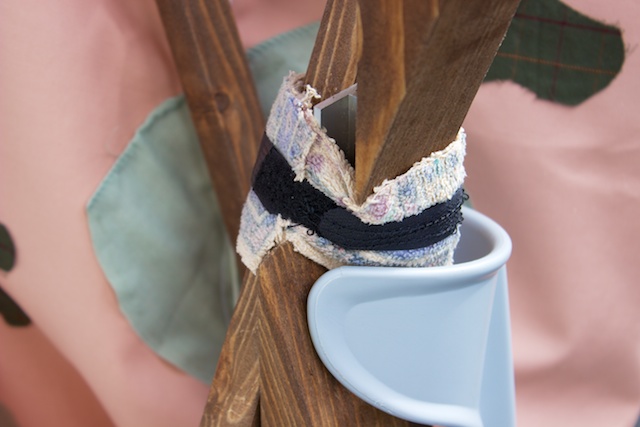 ((The system we have developed between us is in a way of course comedy, comedy overcome by tragedy? Might be. Tragedy is overcome by comedy, and both are overcome by art. ))
Mixed media by Carl Palm and Sebastian Rozenberg is an investigation into potentialities and the creation of meaning, taking the form of a dance through several media, from physical to oral to physical back into dancing. The research, practice, performance is understood as the iceberg of potential meanings in relation to an object, and a working process mostly resembling hanging out while getting to know each other, a teenage sleep over or a swim thru streams of ideas.
The event will take place at Rupert (Meškeriotojų st. 33, Vilnius)
//
Carl Palm is an artist based in Stockholm. Palm's work spans across a wide variety of media including drawing, sculpture, print, installation, expanding into the realm of curating. The artist is interested in the step-by-step consideration of the process of art production and presentation and through predominantly sculptural gestures constructs his pieces as the points of emphasis. Intricate and unique in their own right, Palm´s works often point somewhere else, generating content without possessing it, acknowledging the context and presence of the other pieces in the show. For instance, when he presents a large collaged curtain, titled Ce n'est pas une brioche (2011) at Index – The Swedish Contemporary Art Foundation, the object becomes a backdrop for the performance of another artist and, thus, refuses the position of dominance. The artist is currently compiling the second issue of the publication Good Times & Nocturnal News that will gather many contributions from international artists and writers and that will be launched at the Contemporary Art Centre in Vilnius. Among a few upcoming shows he is engaged in is collaboration with another Swedish artist Sebastian Rozenberg to be presented at MACBA in Barcelona. Carl Palm was educated at the Royal Institute of Art in Stockholm. His recent selected exhibitions include: Bar Grraowl, Venice- Italy, Basel- Switzerland, Berlin-Germany (2013); The Return of the Object, Galeri Invaliden 1, Berlin (2012), We Like A Hardboiled Egg In The Morning But Don't Like To Be 6-8 Minutes Late, Komplot, Brussels (2012), Disclosure – exhibition as discourse as disco, organized by IASPIS during the 12th Istanbul Biennale, Turkey (2011), etc.
Sebastian Rozenberg is an artist based in Stockholm. Rozenberg's work often takes the form of research and writing, writing for presentations, seminars, academic situations and videos as sites of artistic production. Theory-fiction as a practice and it's reverse – a practical, concrete and critical evaluation of art practice as exemplified in the recent ongoing project Throw the Other a Frisbee, where articles and longer texts mixing fiction and reconceptualized philosophy is in a flow of exchange with objects and visual works. He is one half of the conceptual audio-visual project Sail a Whale, with a new release forthcoming at label Sincerely Yours late 2013. He is also Art Editor for the bilingual (swe/eng) fiction and art magazine CLP (Const Literary Preview). Among a few upcoming shows he is engaged in is a performance presentation at Finlandic Institute in Stockholm and a collaboration with Swedish artist Carl Palm to be presented at MACBA in Barcelona. Recent exhibitions include: Bar Grraowl, Venice- Italy, Basel- Switzerland, Berlin-Germany (2013); Dopet Ställbergs Gruva- Sweden (2013), The Millenial Biennial, Rod Barton Gallery, London. (2012) SPACE:TIME, Revenue, Stockholm (2012).