Monika Janulevičiūtė & Antanas Lučiūnas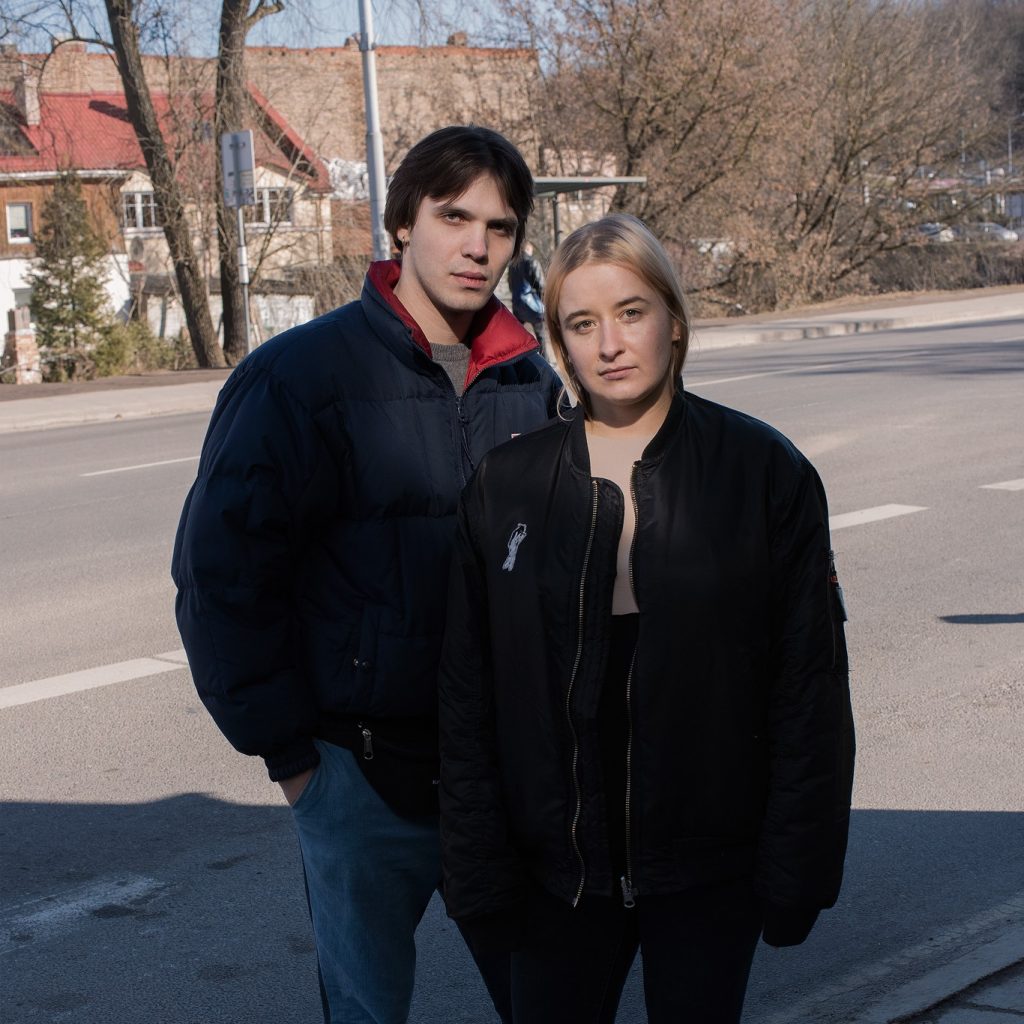 Monika Janulevičiūtė (b. 1990, Lithuania) and Antanas Lučiūnas (b. 1997, Lithuania) work as an artist duo.
Although they are coming from slightly different but interlocking perspectives of art field, in search of ways and occasions to collaborate, their main interests are the intertwining of low-brow, the mundane and the vernacular as new types of languages in public or the non-places and their paradoxical intimacies. The duo tries to exercise spatial understanding where these factors are not just a plain backdrop, but constructed, enforced conditions of life and codependency. At times these determinants are personal, sometimes communal and normalised contingencies. Both Monika and Antanas have a strong determinacy to work on the long-term project(s), where circumstances engulf them with new sets of information. The process becomes as porous and undefinable as the limits of the work itself. During the Alternative Education Programme, they will continue their project The Great Outdoors: GIRLISONFIRE presented in December, 2017 at CAC Vilnius. This project looks at densities and explores ways of opening conversations between practitioners and audience.