31 March, 2016
Announcement
Rupert Residents Announced for July-December 2016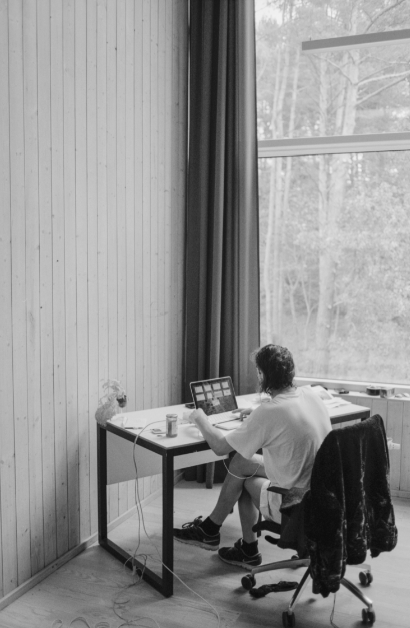 We are pleased to announce the selection of the following group of artists, curators and theater directors to take part in Rupert's Residency Program for the period of July – December 2016. Candidates were selected through an open call and by-invitation through upcoming collaborations with Rupert and other Vilnius-based institutions. Final selections jury consisted of Rupert's team: Justė Jonutytė, Adomas Narkevičius Maya Tounta and guest jury member, independent curator Maija Rudovska. We are happy to welcome the following group to the program (in alphabetical order):
Gianmaria Andreetta (b.1986, Switzerland/ The Netherlands), Ben Clement (b.1989, New Zealand/Germany), Adam Cruces (b.1985, USA/Switzerland), Bridget Currie (b.1979, Australia/Spain), Erik Martinson (b.1980, Canada/UK), Ariane Koek (b.1962, USA/UK), Vikram Uchida Khanna (b.1989, Canada/Norway), Vasilis Papageorgious & Danai Giannoglou (b.1991 & 1992, Greece), Adriana Ramić (b.1989, USA), Hugo Scibetta (b.1991, France), Maria Toumazou (b.1989, Cyprus), Laurence Wagner (b.1984, Switzerland), Ping-Hsiang Wang (b.1989, Taiwan/Germany) and Anna Zett (b.1983, Germany). Residency cost, travel and production grants will be distributed based on need and merit among the selected group.
We are also happy to announce artists invited to participate in the residencies program by invitation, their candidacies proposed by Rupert's team and the National Gallery of Art. Travis Jeppesen will be the artist-in-residency in October and will spend his time working on his new writing and upcoming show at Rupert. August residency will be dedicated to a production of a new project "Unbuilt", an installation and filmic work co­-created by architect Thomas Tsang, artist Lars Laumann, composer Cecilia Lopez and poet Natalie Diaz. Finally, artists Kader Attia (b. 1970), Julius von Bismarck (b.1983) and Kuai Shen (b. 1978) were proposed by the group of curators (Vytenis Burokas, Vitalij Červiakov, Eglė Mikalajūnė, Eglė Nedzinskaitė), working on the exhibition "Citynature: From Vilnius Further On", which will open at theNational Gallery of Art in 2017. While in residency at Rupert this July, the three selected artists will be working to produce new works for their upcoming show in Vilnius.
The Open Call for residencies in 2017 will be announced later this spring.
Rupert residency program partners and sponsors:
Lithuanian Council for Culture
National Gallery of Art
Nordic-Baltic Mobility Programme for Culture
Pakrantė