Olga Krykun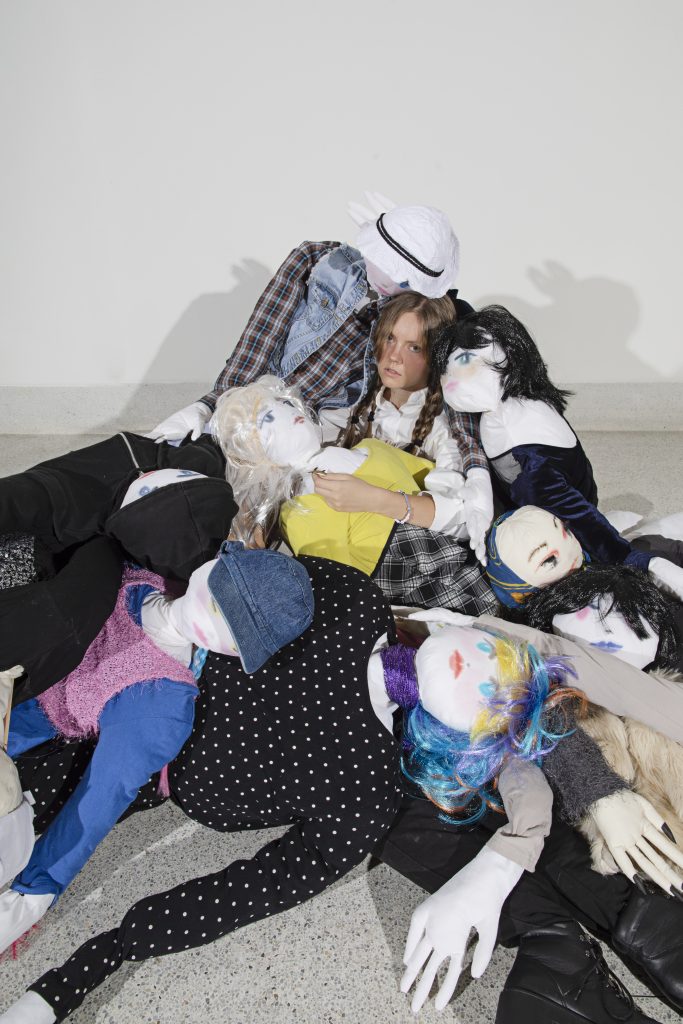 Olga Krykun (1994, Odesa, Ukraine) received her bachelor's degree from the Academy of Arts, Architecture and Design in Prague (Studio of Supermedia) and pursued her master's degree in the Studio of Painting, which she received in 2021. Her thesis was nominated for the StartPoint Prize. During her studies, she completed international internships at T.E.I. in Athens, The Department of Photography and Audiovisual Arts, Konstfack – University of Arts, Crafts and Design in Stockholm and the National Taiwan University of Arts. In 2022, she became a holder of the Jindřich Chalupecký Award. 
Olga uses diverse media types in her artwork, including painting, objects and video, which she subsequently assembles to create complex installations. By combining elements of fictional narratives with references to real cultural and socially relevant symbols, she invents a self-contradicting mythology of our day and age. She used to work with topics such as identity, fragmentation of society, tension resulting from personal discrepancy, and fear as a response. Her practice is firmly rooted in intuition, emotion and personal experience, which are approached with a distinct visual style and specific aesthetic, making her works reminiscent of surreal visions or a kind of dreamlike trance, resulting in a highly suggestive viewer experience.
In Partnership with Jindřich Chalupecký Society.
Images:
4X9A1892
(above);
CJCH2022 by Jan_Kolsky
(below)