Open Call. 6th Rupert Alternative Education Program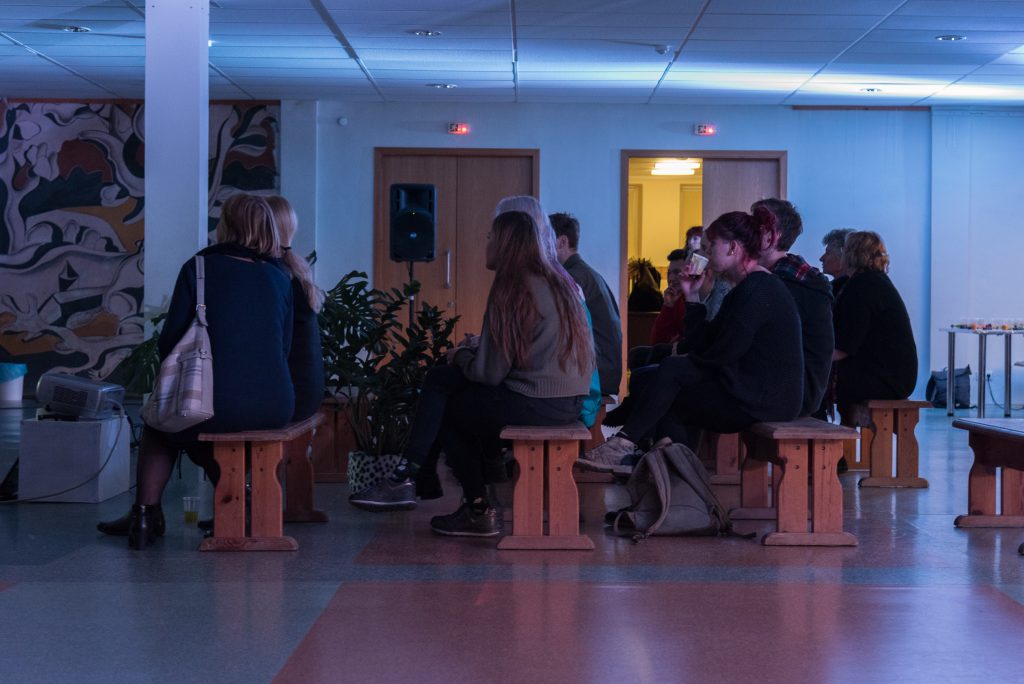 We kindly invite you to apply for the 6th edition of Rupert Alternative Education Program which will take place between March and September 2018. We are looking forward to receiving your applications until 31 January (Wednesday) midnight.
Our Alternative Education Program aims to combine self-directed education, interdisciplinary exchange and professional development. It is a resource aimed at creating opportunities for exchange between thinkers and creative practitioners from all over the world, and seeks to facilitate the  production of individual projects, including artworks, exhibitions, publications and institutions. The program consists of regular lectures, workshops, events and studio visits with local and international guests, among which Travis Jeppesen, Suhail Malik, Dora Garcia, Nina Power, Dan and Lia Perjovschi, Julijonas Urbonas, Mårten Spångberg and Lina Lapelytė have participated in the past. It also encourages self-initiated initiatives such as reading groups, workshops and trips. The Alternative Education Program will benefit from around 40 artists, writers, curators and creative researchers, who are joining Rupert's exhibitions, residencies and public programs.  Each Alternative Education Program ends with a final presentation of completed projects, with an accompanying event or series of events hosted at Rupert and at partner organisations in Lithuania or abroad.  participants have travelled to Studio-X in New York, Komplot in Brussels and Warsaw Bauhaus in Poland, as well as sites and collaborations around Lithuania.
Past editions of the Program have taught us that it is essential for applicants to regard themselves as active participants, not as students. It is equally important for them to regard the Program as a resource, not as a training. All of us at Rupert and the people we invite are equally faced with the challenge and desires of making things in seemingly impossible conditions; so Alternative Education Program is an opportunity to help each other succeed in that effort.
Every edition of the Program begins anew, that is to say – it is always divergent from its past iterations. We fine-tune our approach with each edition, exploring new modes of engagement and pedagogical formats. However, Program's original aim remains: to help emerging artists to develop their practice in the framework of formal and informal exchanges between themselves, writers, art theorists, curators, scientists, international artists, and the public. The focus of this year's Program derives from a quote by Suhail Malik, taken from a seminar with 5th edition participants: "Artists must break out of a self-defeating logic. You should regard yourselves as inter-related subjects of power, and that power can be moral." We will consider new forms of collective empowerment, not limited to short term personal gains through endlessly anxious symbolic capital accumulation. This initial framework is only an optional guideline, enabling the participants to find a starting point for the development of individual ideas and collective processes.
The 6th edition of the Alternative Education Program is curated by Adomas Narkevičius and joined by Joanna Warsza, Orit Gat, Jörg Heiser, Martha Kirszenbaum, Myriam Ben Salah, Fatos Üstek, Owen Griffiths, Laurynas Adomaitis and more local and international tutors (to be announced) who will provide mentorship, host talks, workshops, public events or engage participants in free-form conversations and discussions.
The rest of the Program will be created by you – the participants.
We look forward to receiving your applications! And if you're not an artist, a curator or a writer, please don't be discouraged from applying. We would love to have you involved!
DATES
March 2018  – September 2018 (attendance to at least 80% of the program activities is compulsory)
APPLICATION DEADLINE
31 January (Wednesday midnight)
HOW TO APPLY
Send your application form, CV and portfolio (no more than 5 works) to info@rupert.lt by 31 January 2018 (Wednesday midnight), we will let you know we have received your application via email. Applicants selected for a live or Skype interviews will be notified separately. Final selections will be announced in early March.
ELIGIBILITY AND CRITERIA
Applicants must have a good command of the English language (no formal language qualifications required).
Applicants must also be based in Vilnius for the duration of the program and commit to an 80% attendance of all program activities. International applicants must be from the E.U. or have a VISA that allows them to stay in Lithuania for the duration of the program.
Secondary education and previous work experience are not required but looked at favourably. Applicants are not required to have previous experience in the field of contemporary art to apply but any such experience shall be taken into account.
The Program is FREE.
If you have any additional questions, do not hesitate to contact us at info@rupert.lt