Open call for performers in Vilnius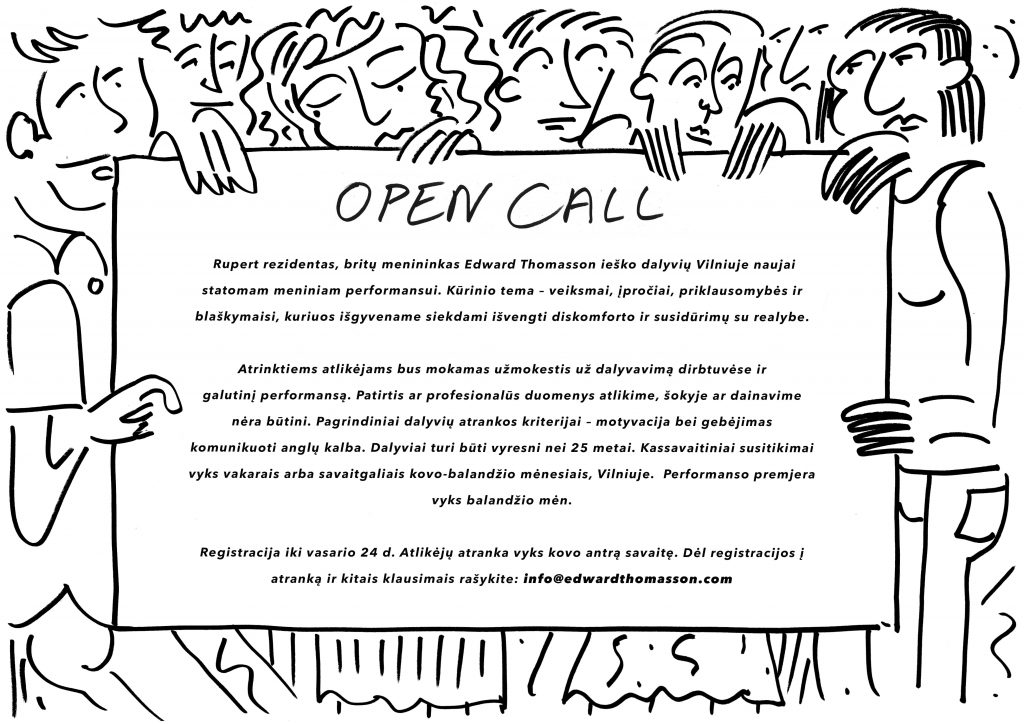 Rupert's artist-in-residence for March-April, Edward Thomasson is currently looking for English speaking performers (25+ years old) to be part of a new project developed in Vilnius.  The project explores what we do to avoid discomfort, and how we use distractions, habits and addictions to sidestep things as they actually are.
He is putting together a performance group that will work with him to develop a new live work in weekly workshops over five weeks. In these workshops the group will write, choreograph and build a new piece together. The resulting work will employ song and dance to investigate the ways we need each other, and the complexity being together.   
Though this is a paid opportunity, no formal training is necessary, just an interest in singing, dancing and performing. Workshops will take place in evenings and on weekends in March and April in Vilnius, with performances in April. 
Deadline for registration is 24 February.
Auditions will take place in the second week of March in Vilnius.
To book an Audition or to find out more about the project contact the artist at info@edwardthomasson.com