20 June 2018, 6 pm
Talk
Orit Gat: The Loneliness of Dele Alli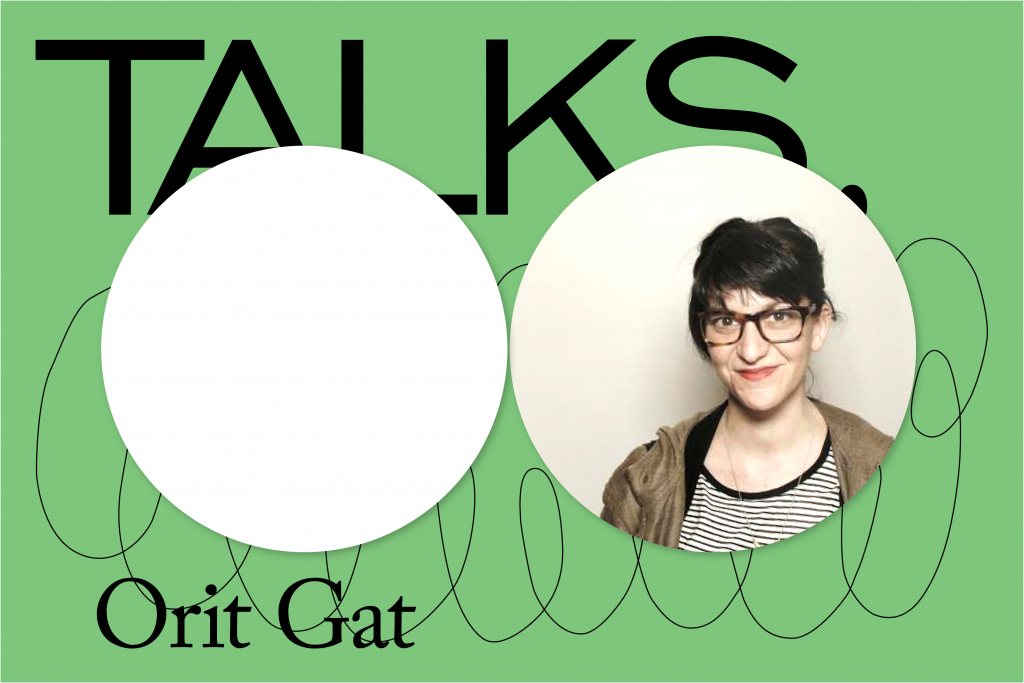 Rupert is pleased to invite all to a public talk, 'The Loneliness of Dele Alli' by Orit Gat, writer and editor on contemporary art and digital culture. During the talk Gat will discuss how our perception of day-to-day imagery is being informed and influenced through contemporary media and art history. The public event is free and will take place on the 20th of June at Rupert ("Pakrantė" Vaidilutės str. 79, Vilnius) from 6 pm. The talk is part of the 6th Rupert Alternative Education Programme and will be held in English.
On Sunday, April 1, two London football clubs, Tottenham and Chelsea, played each other in the English Premier League. Tottenham won. A young player called Dele Alli scored two goals for Tottenham and celebrated in front of the Chelsea fans. There's a photograph of that moment: Alli mid-shout in the center of the frame, surrounded by the crying faces and raised hands of the Chelsea supporters. It looks like a Renaissance tableau, a Pieter Bruegel or a Hieronymus Bosch. It looks like a reflection of all range of human emotions—anger, disgust, despondency, uncontrollable joy.
In Camera Lucida, Roland Barthes writes, 'The first man who saw the first photograph (if we except Niepce, who made it) must have thought it was a painting: same framing, same perspective. Photography has been: and is still, tormented by the ghost of Painting.' The connection to history of art was always there. Even though it will take place on the first week of the World Cup, this is not a talk about football: it is a consideration of images, how they circulate and how we look at them. It's a question about how we see the world through the prism of the history of art; how we see ourselves in it.
Orit Gat is a writer living in London and New York. She is a contributing editor at The White Review and an editor at art-agenda. Orit Gat has written about contemporary art and digital culture for magazines including frieze, e-flux journal, ArtReview, art-agenda, Flash Art, The Art Newspaper, Mousse, VICE, The Brooklyn Rail, Apollo, Art in America, Metropolis M, Spike Art Quarterly, Camera Austria, Review 31, Momus, and LEAP. She has taught at CCS Bard and the City College of New York, guest-lectured at a number of universities, including Sandberg Instituut (Gerrit Rietveld Academie, Amsterdam), The Royal College of Art (London), Goldsmiths (London), University of London, The New School (New York), and Yale University (Connecticut); and has given talks in museums and cultural institutions around the world, including the New Museum and MoMA (New York), Chisenhale Gallery (London), NTU CCA (Singapore), and the Walker Art Center (Minneapolis). In 2015, she won the Creative Capital/Warhol Foundation Arts Writers Grant in the short-form writing category.
On 20 June, there will be a free shuttle bus operating between Vilnius center and Rupert. The bus departs from the main entrance to Bernardinai garden (Maironio street) at 5:30 pm, and returns after the talk around 8 pm. Registration for the bus.
This event and Rupert Alternative Education Programme is kindly supported by Lithuanian Council for Culture and Pakrantė.