9 and 13 April, 2014, 6:45 p. m.
Workshop
Our Extra-Sensory Selves: A Development Circle In Experimental Mediumship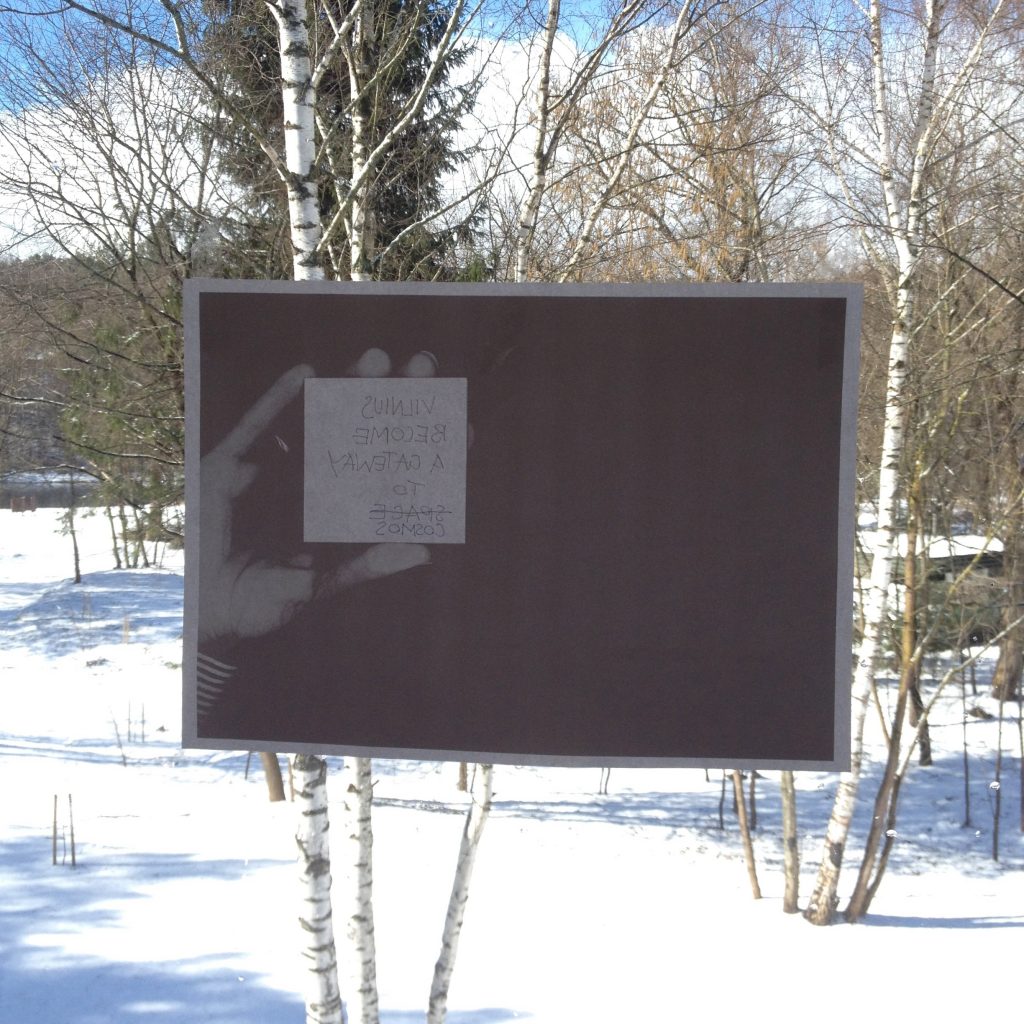 While at Rupert, resident Allison Gibbs is becoming mediumistic as a methodology; by attempting to learn and embody the sensibilities and practices of a medium to consider extra-sensory practice as a mode of radical, transitory subjectivity and to channel, for example, the geographical centre of Europe and Jonas Mekas via physic phenomena. What's a medium? It's an intermediate agency, a channel of communication or substance through which something is transferred. It's also a person who conveys information from external, metaphysical entities such as spirits, incorporeal personal agents or non-human energies, animals or objects.
But when something is channelled where does the distinction between the channeller and the channelled, the internal and the external, the subject and the object lie, of there is a distinction at all? If you channel it, do you become it? And if you become it where does you go at moment of communication?
"Our Extra-Sensory Selves: A development circle in experimental mediumship" will operate as a group workshop to test out theories and experiences of transitory subjectivity and extra-sensory knowledge production by deploying the strategies of the psychic spirit medium.
The Development Circle will run for two sessions.  The first session will take place at Rupert on Wednesday,  9 April at 18.45. The second session will take place at Radžiuliai, Purnuškės (the geographic centre of Europe) in the afternoon of Sunday, 13 April. Both sessions will involve discussion and practical exercises (similar to meditation).
No prior psychic experience is required. If you wish to participate in these sessions, please register via email monika@rupert.lt.
//
Allison Gibbs (b.1978, Penrith, AUS) graduated with a Masters of Fine Art from The Glasgow School of Art in 2013, with an exchange at The Piet Zwart Institute Rotterdam, NL. She is currently based in Glasgow.
Working predominantly with 16mm film, video and writing, Allison devises methodologies for making by translating things into actions; like a constellation, a table or a psychic medium as a way of channeling and representing multiple points of theoretical, anecdotal, historical and visual reference.
Forthcoming projects include "Kelly", a collaborative exhibition with Jennifer Bailey, Tessa Lynch & Thorgerdur Olafsdottir for Glasgow International 2014, an adaptation of the recent scripted film work "Spirits of Ecstasy (Murnau's Death Mask)" for "The Happy Hypocrite – Heat Island" (issue 7, summer 2014) guest edited by Isla Leaver-Yap and a residency at Hospitalfield Arts, Arbroath, Scotland. Recent exhibitions include "SPIRIT SHADOW SPECTRE BONES and PHANTOM", Intermedia, CCA Glasgow, "Fall Scenes", 134 Renfrew St Glasgow and GSA MFA Graduate Exhibition, The Glue Factory, Glasgow.